For many of us—particularly those of us who grew up in an Evangelical setting—worship is something we do from a church pew. Hands held high or hanging stoically by our sides; voices lifted or demure; hearts celebrating with abandon or subdued: our posturing may differ, but the location rarely does.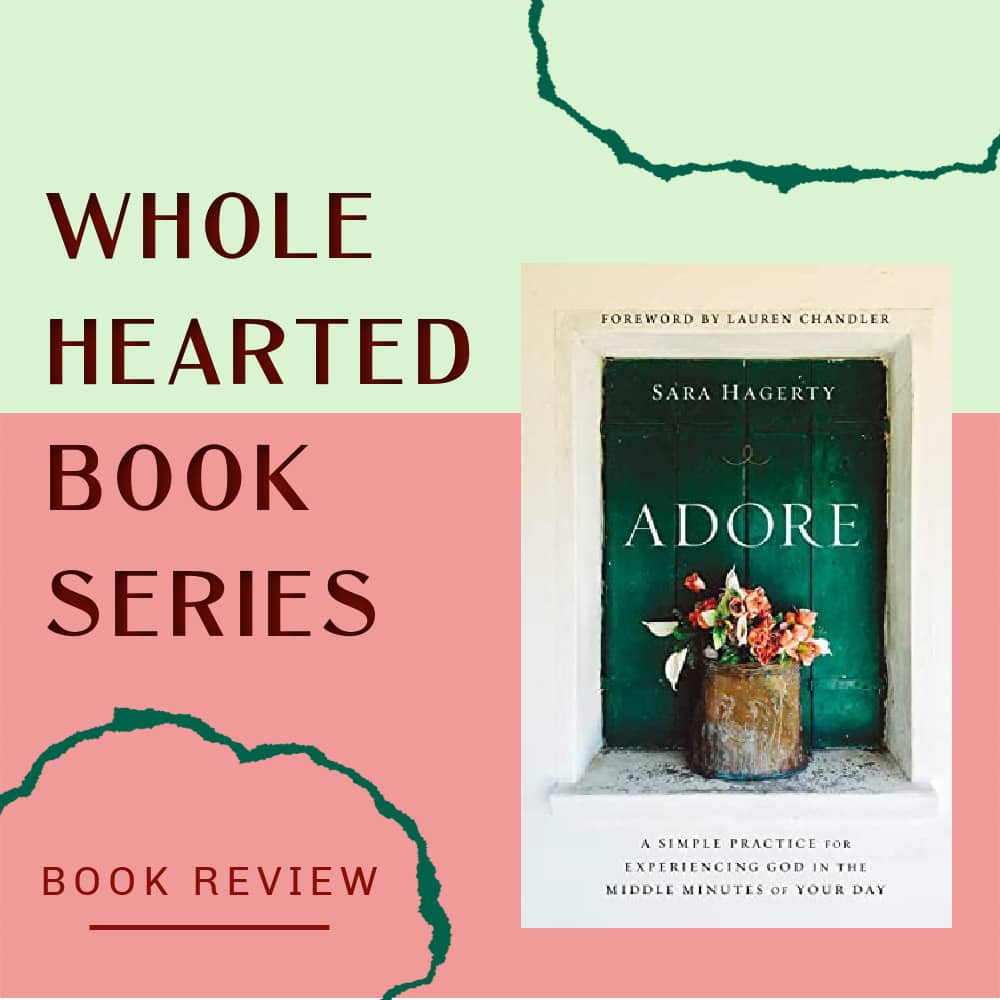 What might it look like to move worship beyond the confines of a Sunday morning church service and into the rest of the week? And not just into our private prayer times, those hours set apart for studying God's Word and communing with Him, but into the middle minutes of our days—the minutes "in between, occupied by fear or boredom or aching" that we overlook or dismiss? Sara Hagerty suggests that these empty middle minutes are an invitation to worship and adore our Creator.
Adoration may seem like a fancy word, or a complicated one, but it doesn't need to be. In Adore, a book that is part tutorial, part memoir, and part devotional, Sara Hagerty uses the term to describe the practice of "choosing from God's Word a part of His character and His nature to meditate on, particularly one with which we wrestle." As we echo God's Word back to Him, repeating what He has told us about Himself and inflecting it with our own understanding and circumstances, God is able to reveal Himself to us, wrapping "His fingers around our dull hearts and [slowly reviving] them."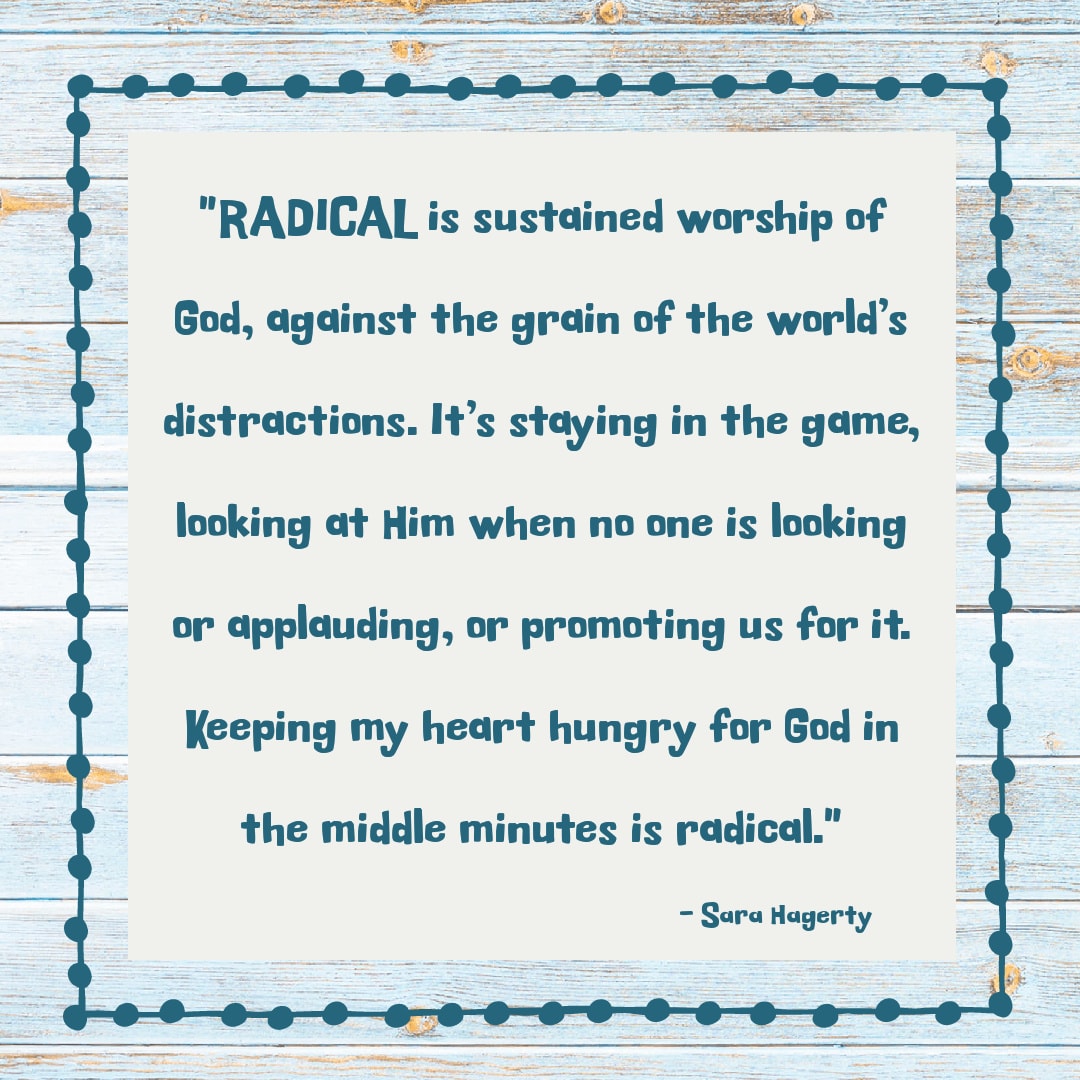 Through stories from her own life as mom to seven (including four who came to her family through adoption), Sara Hagerty demonstrates when and where we can begin the practice of adoration. She also gives many reasons for why: adoration allows us to feel God's presence and internalize His truth; it is a space where we can experience the wholeness of our emotions and open our hearts to the Lord's healing; and it helps us to understand ourselves and our stories in the context of God's infinite reality.
Adoration makes the most of white space in our lives—the unfilled cracks and crevices that easily become fertile ground for spiritual battles; it transforms restless souls and unproductive thought spirals into divine encounters with our Father. And adoration is a path to embracing our greatest purpose as Christians, the purpose of glorifying God. Through time spent gazing upon Him, our own lives and characters begin to reflect the One we have adored.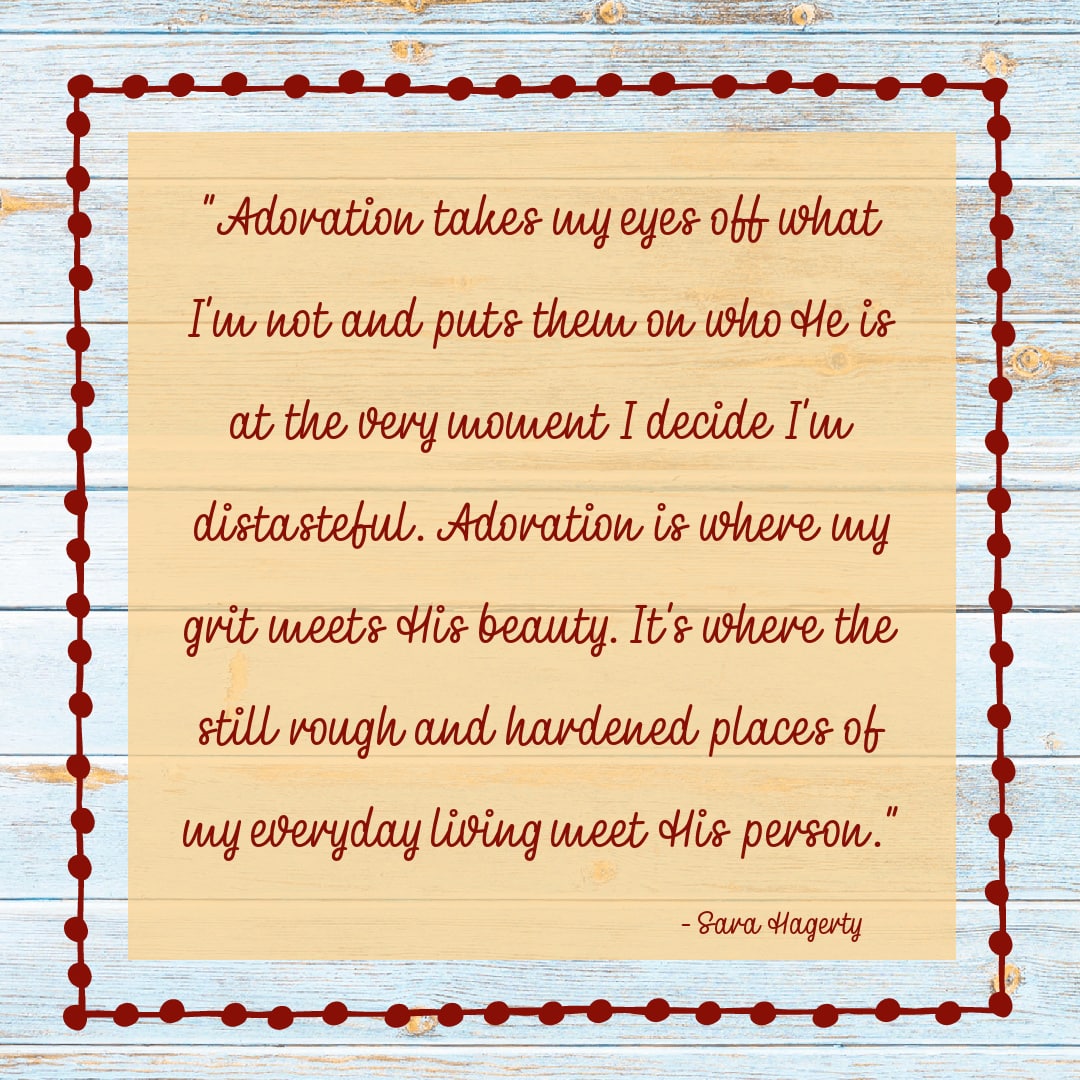 Scripture overflows with passages that help us understand the nature and character of our God. In the second half of this book, Hagerty focuses on thirty characteristics of God with which to adore Him: God Whose Thoughts Are Higher Than Mine; Celebratory God; God Who Turns the Bitter into Sweet; God Wh Uses Delay to Grow My Belief. Within each of these thirty brief devotional chapters, we are given a glimpse into the author's life and her wrestling with a particular quality of God, followed by a creative "Adore" response to God—a prayer, a dialogue, a poem, a repetition or rewording of Scripture, a personalization. Next within each chapter is a collection of related Scripture references that can be used for further study, reflection, or deepened moments of adoration that align with the specific characteristic. These are followed by three or four tiny (big) prayers—phrases we can adopt to offer big prayers in an accessible way (example: "God is the strength of my heart" or "Strengthen me according to Your word"). Each chapter ends with related questions to prompt dialogue with the Lord.
This is a book to be savored over weeks and returned to often. The prose is gorgeous: poetic, heartfelt, and vulnerable, and always pointing the reader back to the Lord and His beauty. The devotional moments feel intimate and raw, deeply personal and relatable and modeling the practice of Adoration in a way that feels both inspirational and entirely doable.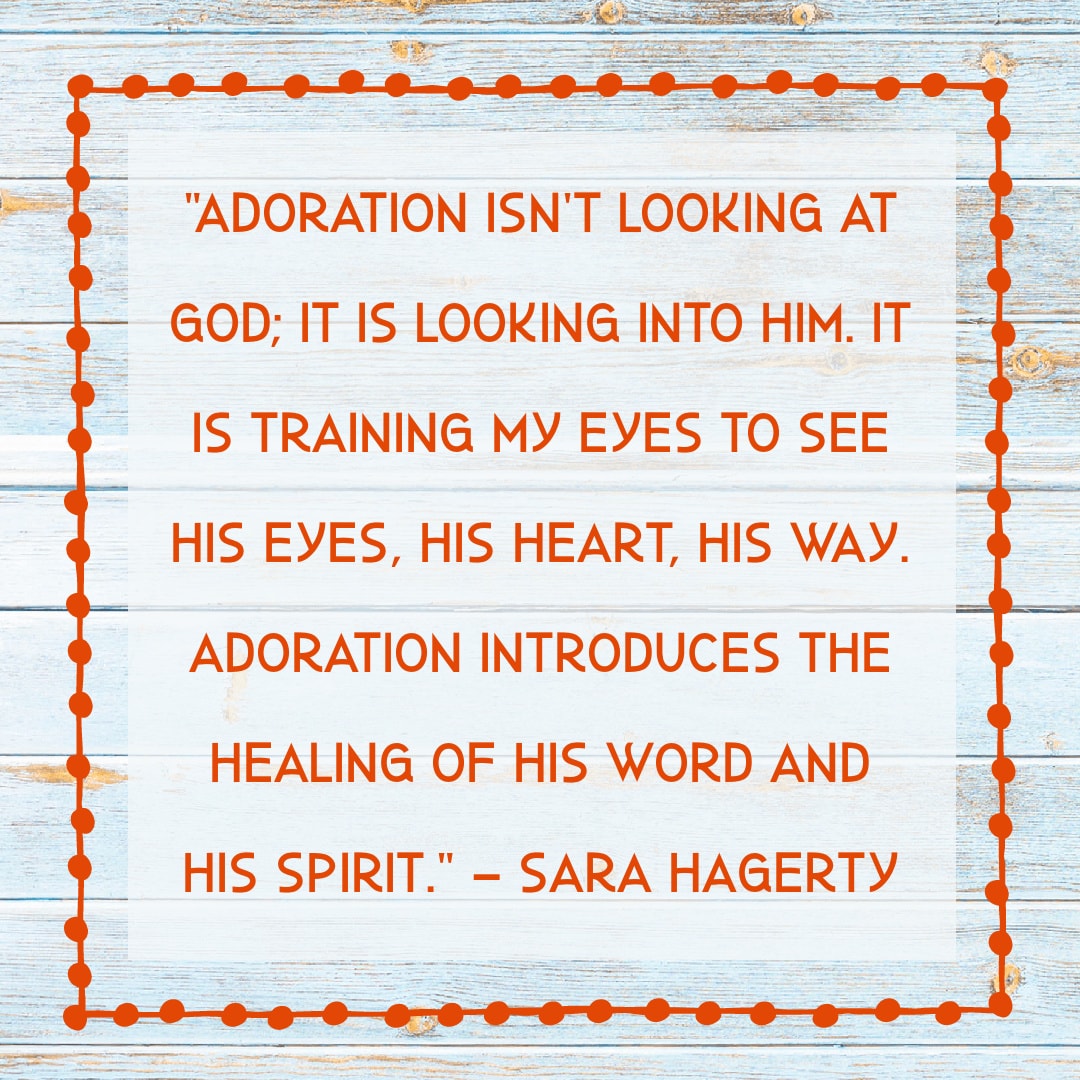 After reading this book cover to cover, I am keeping my copy close at hand for those times when worship feels cumbersome or the Lord seems distant. The character-specific chapters make it easy to open directly to a quality of God I have been struggling to believe and begin adoring until my heart and mind start to align with the truth. This book is a gift for those of us longing for deeper connection to our Lord and Savior and seeking fresh pathways to connect with our timeless God.