2013 was a pretty good year for me in the reading department.  At the start of the year, my goal was to read 100 books, and between audiobooks and printed books, I managed to surpass my goal, bringing my total to 124 books for the year.  I did suffer through a couple of pretty terrible books, but there were definitely more good books than bad.  Below is a list of my favorite reads for the year in eleven different categories.  (Note: I don't think any of these books were actually published in 2013 – maybe my goal for 2014 should be to read some books during the year in which they are published!)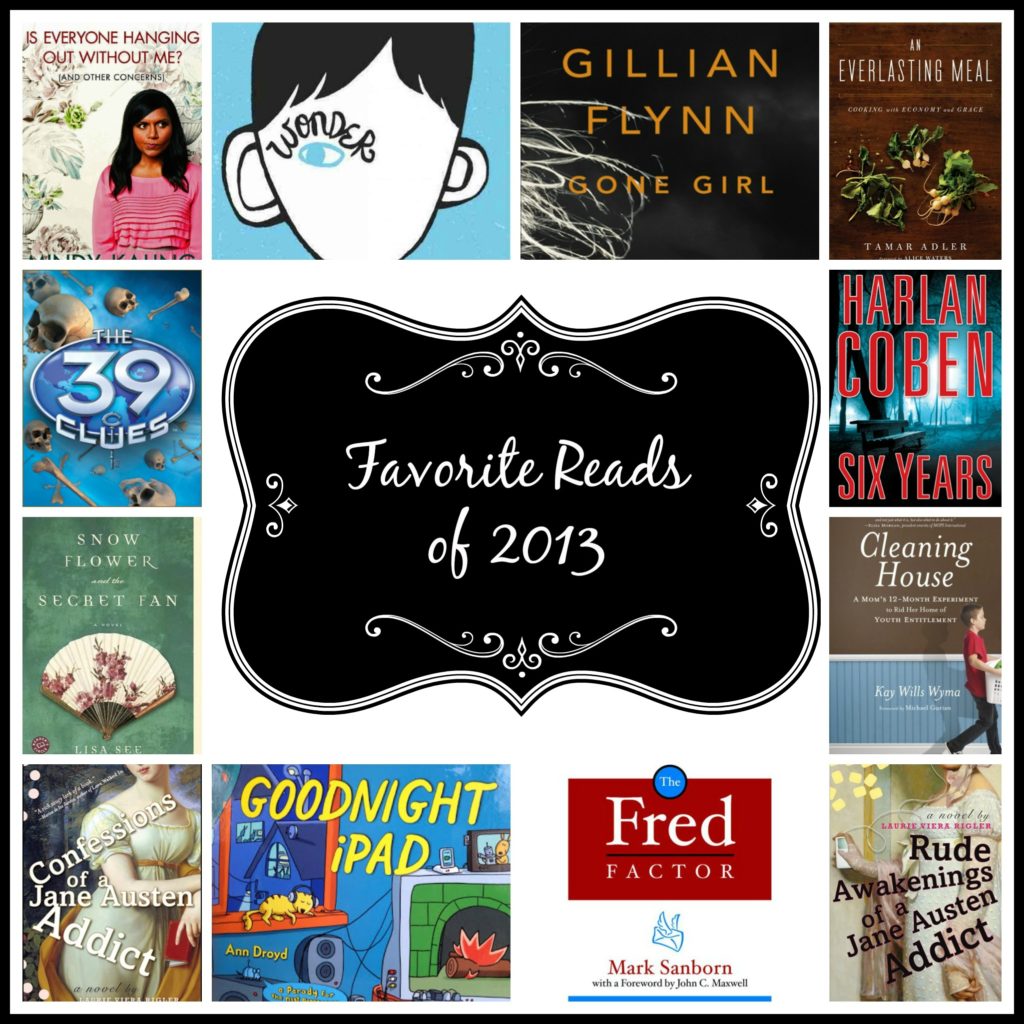 Favorite Picture Book:  Goodnight iPad, by Ann Droyd  (isn't this author's pseudonym awesome?!)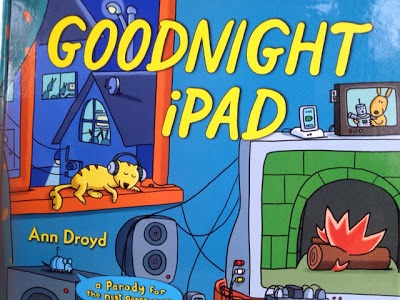 As a child, Goodnight Moon was one of my favorite books, so I was thrilled to receive this modernized parody for Christmas.  This charming book manages to remain completely G-rated as it pokes fun at both the idealization of the original classic as well as our modern-day obsession with electronics.  Kids will be drawn to this book's colorful illustrations, and the combination of humor and nostalgia will keep the adults in their lives from minding when junior asks to read this book over and over again.
Favorite Children's Series:  The 39 Clues, by Rick Riordan and various other authors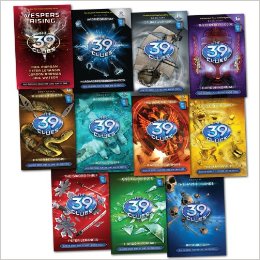 The 39 Clues is a series of children's books written by a collaboration of authors. In these first ten action-packed books, Dan and Amy Cahill battle their unscrupulous family members in an around-the-world hunt for ingredients to a secret serum that could change the world. While the quality of the writing varies by book, the characters are engaging and the stories are entertaining.  The teacher in me noticed the great opportunities in this series for integrated learning. I listened to the audio versions of these books, and the narrator's performance is amazing!
Favorite Stand-Alone Children's Novel:  Wonder, by R.J. Palacio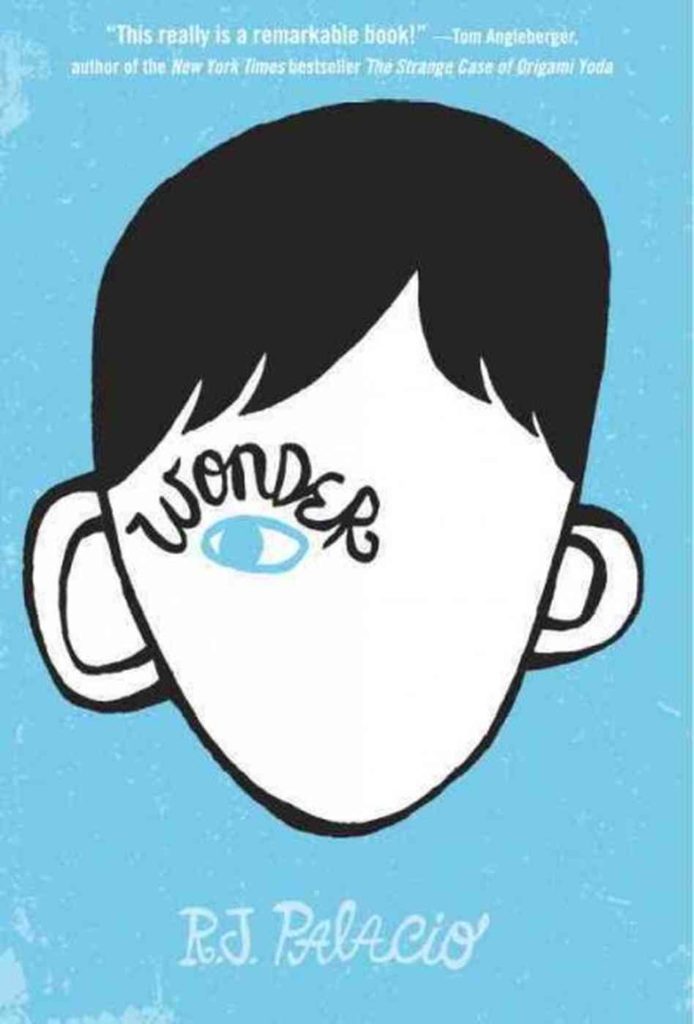 This novel about a middle schooler with a facial deformity is geared towards children, but is suitable for everyone.  I wrote a full review of this book last month, and have recommended the book to numerous people since.  I cannot say enough wonderful things about this powerful, heartwarming book!
Favorite Historical Fiction:  Snow Flower and the Secret Fan, by Lisa See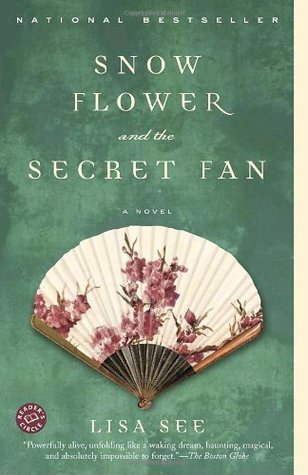 Snow Flower and the Secret Fan tells the story of two friends growing up in 19th-century China.  Lily, the story's narrator, is in her eighties and is looking back at her life, particularly her relationship with her childhood friend Snow Flower, with whom she has stayed connected over the years by sending messages written on fans.  This powerful novel offers a fascinating look into a culture that is vastly different from our own, yet its themes of loving, longing, and friendship are timeless.
Favorite Romantic Comedy(s):  Confessions of a Jane Austen Addict and Rude Awakenings of a Jane Austen Addict, by Laurie Viera Rigler
Confessions of a Jane Austen Addict is an Austen-inspired comedy in which Courtney Stone (a modern woman from LA)  wakes up to find herself in the body of Jane Mansfield, an Englishwoman from Jane Austen's time. I loved the witty narration as well as the chance to see Austen's world through modern eyes.  A parallel to Confessions is told in Rude Awakenings of a Jane Austen Addict, in which Jane Mansfield finds that her own life has somehow been switched with that of Courtney Stone.  The descriptions of Jane's assimilation into her new life are both humorous and charming, and this second book fit perfectly with its companion piece, filling in missing pieces to the first novel.
Favorite Suspense Novel:  Gone Girl, by Gillian Flynn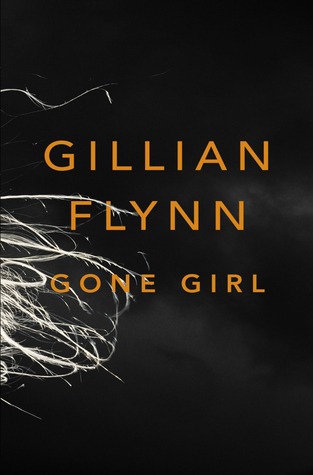 With all the buzz surrounding Gone Girl, you've likely already read it, but if not, here is a brief summary: a beautiful woman disappears on her fifth wedding anniversary.  Her husband is the natural suspect, but as unlikeable as he seems, could he really be guilty of murder? This ingeniously plotted thriller explores the minds and motives of a couple whose picture-perfect marriage has gotten horribly off track. While the vulgar language and sexuality in this book were a bit much for me, Flynn's masterful storytelling and keen understanding of the human psyche kept me riveted to the very last page.  I cannot WAIT for the movie to come out later this year!
Favorite Mystery:  Six Years, by Harlan Coben (I realize this book is technically in the same genre as Gone Girl, but I couldn't settle on a single favorite from the genre, so I decided to split it into two categories.)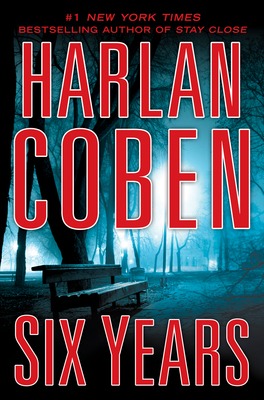 Six years have passed since Jake Sanders watched Natalie, the love of his life, marry another man. But when Jake stumbles upon the obituary of the "other man," he attempts to reconnect with Natalie, only to discover that everything he believed about Natalie might have been built on a lie. I was intrigued by the premise of this book and enjoyed its personable narration.  I found the novel to have a good balance of action and suspense.  I've read several books by this author, but Six Years is my favorite.
Favorite Memoir:  Is Everyone Hanging Out Without Me?, by Mindy Kaling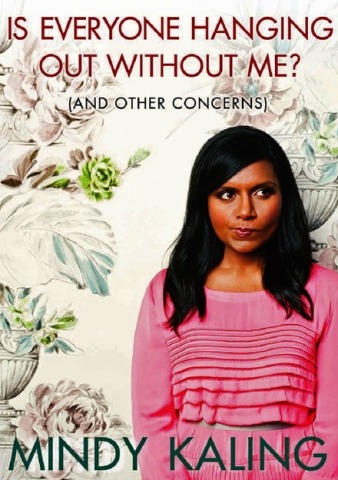 This collection of autobiographical essays and quirky lists is as humorous and endearing as one would expect from the writer/costar of The Office. After listening to the audiobook (read by the author), I couldn't help but feel like Mindy was my real-life friend!  Though not quite as funny as Tina Fey's Bossypants, I found it to be even more relatable and equally enjoyable.
Favorite Family-Themed Book:  Cleaning House, by Kay Wills Wyma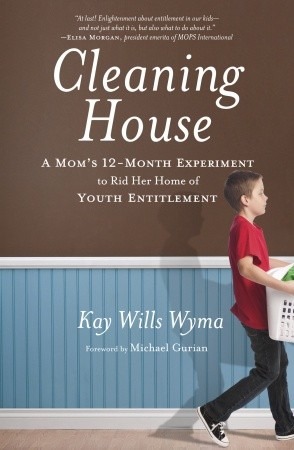 In Cleaning House, a mother documents her year-long experiment to rid her family of entitlement by equipping them with twelve sets of skills every person should learn before leaving home (doing laundry, throwing a party, serving others, etc.). I appreciated the author's perspective as well as her approach. This would be an especially great book for parents, but the lessons of responsibly and family presented here are universal.
Favorite Inspirational Book:  The Fred Factor, by Mark Sanborn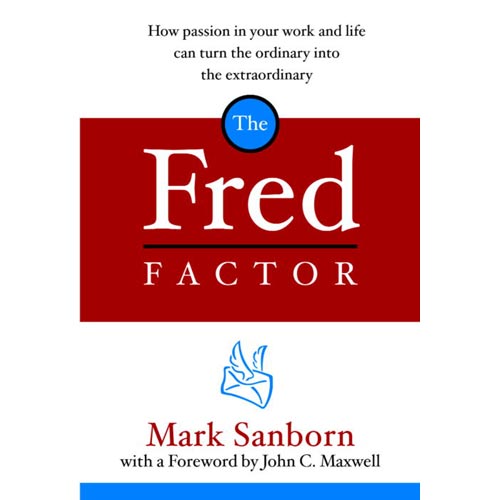 In this motivational book, the author uses the example of Fred – his mailman, who goes above and beyond the call of duty – to demonstrate how to live and work exceptionally. This is a short book that packs a powerful punch, weaving entertaining and inspiring anecdotes with practical steps and advice. The lessons in this book are geared toward application in the workplace but are suitable for all aspects of life.
Favorite Food-Related Book:  An Everlasting Meal, by Tamar Adler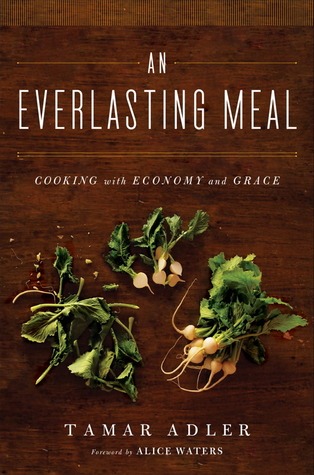 In this collection of recipes and essays, Tamar Adler (a former chef at Chez Panisse) weaves her cooking/eating philosophies with instructions on how to prepare food economically and resourcefully. The writing is beautiful and poetic, and the ideas are sound. My only criticism was that some of the recipes were a bit "finicky", either too involved or utilizing obscure ingredients.  Recipes aside, this is a beautiful tribute to good food and frugality, and how the two are by no means mutually exclusive.
+++++++++++++++++++++++++++++++++++++++++
Now that I've shared my top reads for the year, I'd love to hear from you: did you read any stand-out books in 2013?  What books are you looking forward to reading in the coming year?  And have you read any of the books on my above list?  If so, feel free to share your reviews in the Comments!