My reading was a little different last month due to our vacation and a summer schedule that looks a little different, but I still fit in a variety of books including a few I really loved. Let's get right to the reviews!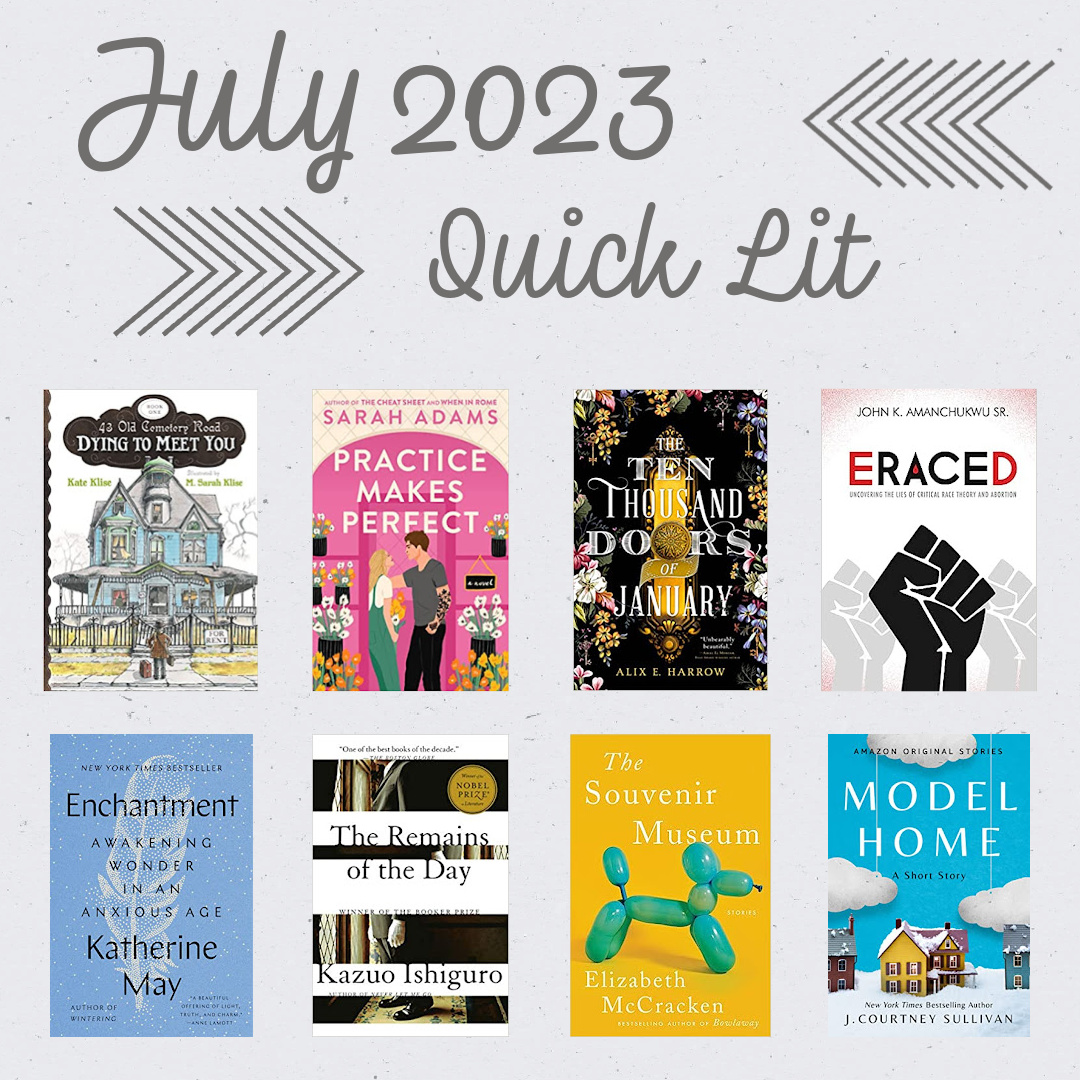 Practice Makes Perfect, by Sarah Adams: Annie has always been known as the "good girl," the one (lovingly) teased by her family because of her swear jar and her virginity pledge and her sweet aspirations for a steady husband and kids. But at almost thirty, Annie hasn't had much luck in the dating department and is beginning to wonder if her dreams will ever come true.
Enter Will, the bad-boy bodyguard temporarily in town providing security for Annie's soon-to-be sister-in-law. Will has an aversion to committed relationships, but with plenty of dating experience under his belt, he is the perfect candidate for Annie's dating coach. Will agrees to "show Annie the ropes" so that she can attract the committed, straight-laced guy she deserves. But this wouldn't be a Romance if Annie and Will didn't find themselves falling for each other. They are an imperfect match, but could their love for one another be real enough to make a totally improbable relationship stick?
I'm on the record as not being the biggest fan of Romance novels, largely because they have always felt too fluffy and formulaic. But in reading more in the genre I've started to appreciate Romance's unapologetic use of formulas and tropes. There is a predictability in Romance that, once I accept it, can be comforting. Even when I know how things will work out, it's fun to identify various tropes and observe how an author pieces them together to make a story. Reading Romance through a curious rather than cynical lens has enhanced my appreciation for these types of feel-good novels, and sometimes a feel-good novel is just what my reading life needs.
There is another aspect of typical Romance that I don't love, and that's the sexy-time scenes. I know many Romance readers have zero interest in books with less than a 5/5 on the spicy scale, but I am VERY uncomfortable with steaminess in my novels and either avoid open-door Romance or skip over those scenes when I can. When Anne Bogel shared this title and mentioned that the love scenes were closed-door, I had a feeling it would be right up my alley. And it was!
This is a very sweet story whose characters, though stereotypes, were endearing. I particularly liked Annie, as I too have always been a "good girl" (though—spoiler!—it turns out that Annie is not quite as comfortable with this label as I am). Even though the book's hyper-therapized messaging was a little on the nose, I liked seeing characters openly discussing their feelings and motivations in healthy ways, and I appreciated the lack of petty games (something that drives me crazy in books).
This light story is given a little dimension from great messages about personal defense mechanisms, overcoming grief, the labels we inherent, and how/why we choose to embrace or reject the roles we find ourselves in. The book is funny and spicy without being explicit (thought it was more open-door than I anticipated, something I didn't love), and I liked it enough to check out more from this author. I don't do a ton of fiction on audio, but this one was great thanks to fantastic narrators voicing our two protagonists.
My Rating: 4 Stars // Book Format: Audiobook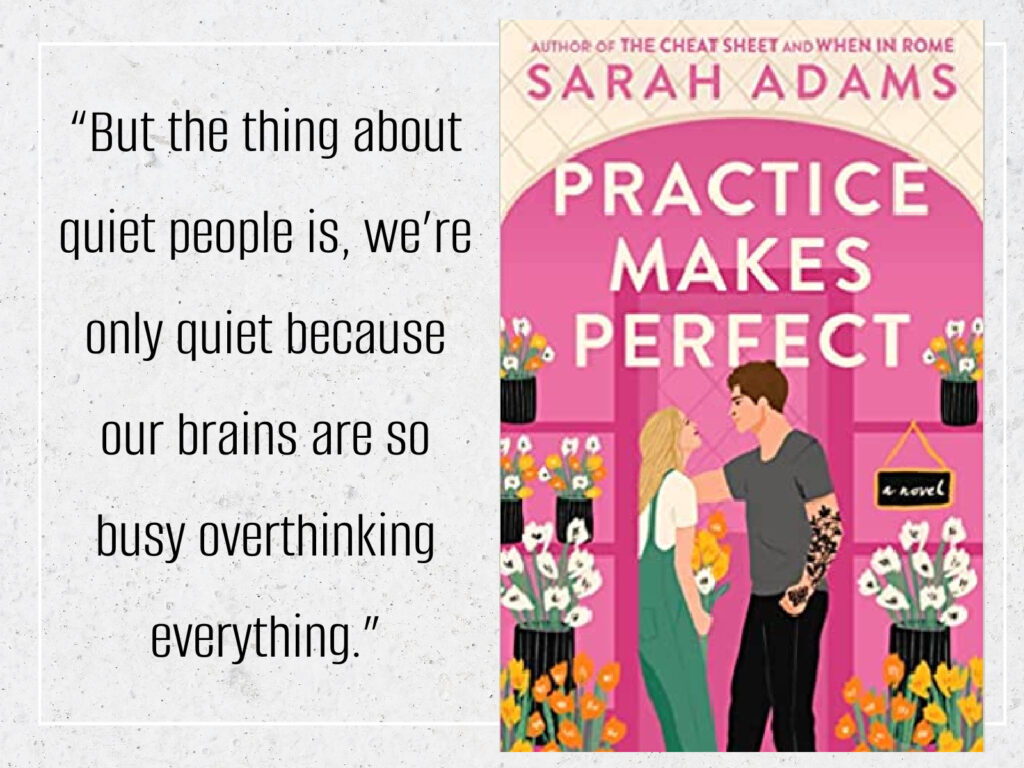 ---
Eraced: Uncovering the Lies of Critical Race Theory and Abortion, by John K. Amanchukwu: I think that most of us in America today recognize that something is wrong with our approach to race, but many of us have differing views about how this problem should be discussed and solved. In Eraced, John Amanchukwu (a Black pastor) addresses two of the most racially harmful ideologies in America today: abortion and Critical Race Theory. Amanchukwu uncovers the lies behind these "twin evils born of the same diabolical monster" of racism, exploring how they have harmed the Black community despite claims from many that they exist to better the lives of Black Americans. Amanchukwu makes a case for abortion's literal obliteration of Black lives (as Black babies are more likely to be aborted than babies of other races), and he exposes the ways that Critical Race Theory has kept the Black community from opportunities and growth.
After showing how abortion and CRT have caused division in the church, Amanchukwu offers advice for Black and White ministers in addressing these issues (rather than overlooking them as many have done). He also offers Biblical suggestions for all Christians hoping to confront these twin problems with wisdom and compassion. His presentation is honest, practical, and hopeful.
Amanchukwu's ideas are different from many I've heard coming from the Black community, and I admire his willingness to speak out in ways that will ruffle feathers on both the Left and the Right of these issues. Amanchukwu's presentation is rooted in Biblical context and provides plenty of historical background as well as an examination of our current political landscape. The book is short and just skims the surface of a lot of these issues, but it is a good launching point for those interested in a solution-minded approach to racism from a Christian perspective. Also check out John Cooper's interview with the author which goes into these topics in a conversational format.
My Rating: 4 Stars // Book Format: Audiobook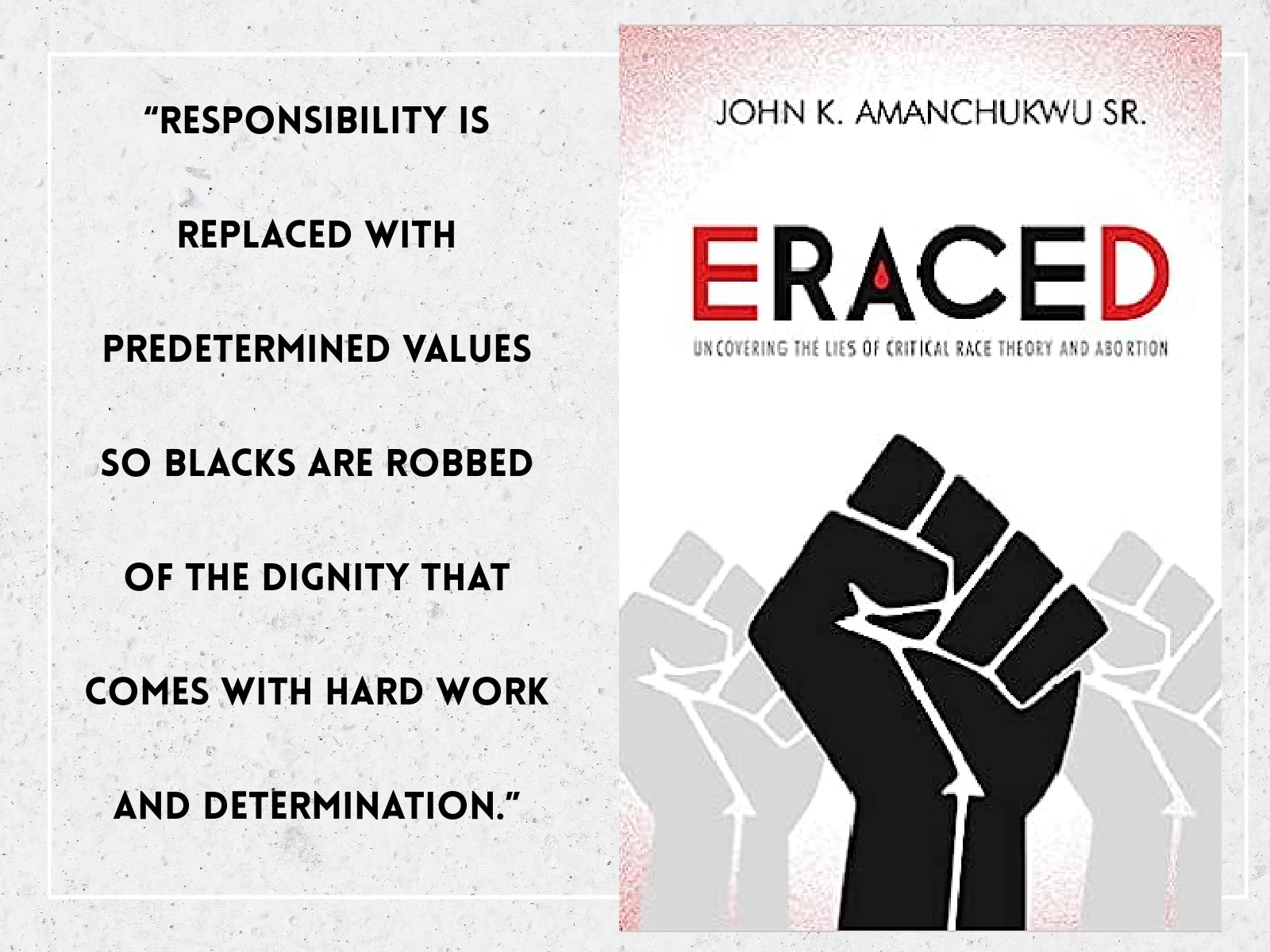 ---
The Ten Thousand Doors of January, by Alix E. Harrow: I'll begin by admitting I came to this book reluctantly. I remember hearing about it when it was released in 2019 and I was interested enough to purchase it on a Kindle deal later that year. Then it languished on my Kindle TBR shelf because I couldn't muster enough excitement to begin a Fantasy novel. But when Alyssa, the babysitter at our gym, began singing its praises and insisted it was just as Historical Fiction as it was Fantasy, I opened the door and walked through, and I never looked back.
This is the story of January Scaller, a young woman raised as the ward of a wealthy curator in his mansion of treasures at the turn of the twentieth century. When January stumbles upon a mysterious book filled with strange stories of other worlds, her own story—one marked by loneliness, curiosity, and a sense that she doesn't belong—begins to make sense. Soon January's prosaic life twists into something adventurous and frightening as she escapes her opulent prison in favor of something dangerous, beautiful, and free.
This story, unlike anything I've read, is breathtaking. Harrow's writing is luxurious, an homage to the written word and language and the power of story. At the sentence level, it is poetic and lush; as a whole, the prose is one lovely thread in a sweeping, gorgeous tapestry of story.  I highlighted countless sentences because I simply loved Harrow's unique phrasing and poignant capturing of the simplest emotions or events. (Examples: "It was one of those things you want so much it burns, so you keep it deep in the center of yourself like a banked coal." And "It's a profoundly strange feeling, to stumble across someone whose desires are shaped so closely to your own, like reaching toward your reflection in a mirror and finding warm flesh under your fingertips." And "In the pain of my loss, I gave you the pain of my absence.")
Alyssa's assertion that it was literary and historical and much more than a fun fantasy read was spot-on. January's many doors open to new worlds where we are gifted with exciting world-building, but our own world is also built out through historical references and commentaries and subtle allusions. I won't share more of the plot, as it would give away too much of this novel that I hope you'll discover for yourself, but the story is powerful and twisty and ultimately full of warmth and hope, courage and adventure, lofty ideas and riveting suspense.
I adored this book for its awesome premise and excellent execution, but I must acknowledge that the world views built into the story and the narration are antithetical to nearly everything I believe. There are lovely, surface-y themes of love and loyalty and resilience that are wonderful, but at a deeper level this book is a not-so-subtle indictment of societal structures and values. There is a rebellious current running through the pages that upends tradition and morality in favor of something much less established and (in my view) less commendable. In some ways (its elevation of liberty and of creativity and unhealthy limitations) I loved this antiestablishment vibe, but not always, and these contrarian themes, though they did not necessarily take away from the novel itself,  did bother me enough that I couldn't fully sink into the story and embrace all of its beauty. One other very slight critique is the uneven pacing, which nearly lost me a few chapters in but quickly resolved.
My personal misgivings aside, I do hope you will read this book that is so much more than its descriptions and offers worlds of content to contemplate, discuss, and savor. Also, Alyssa and I are both dying for a sequel!
My Rating: 4.75 Stars // Book Format: Kindle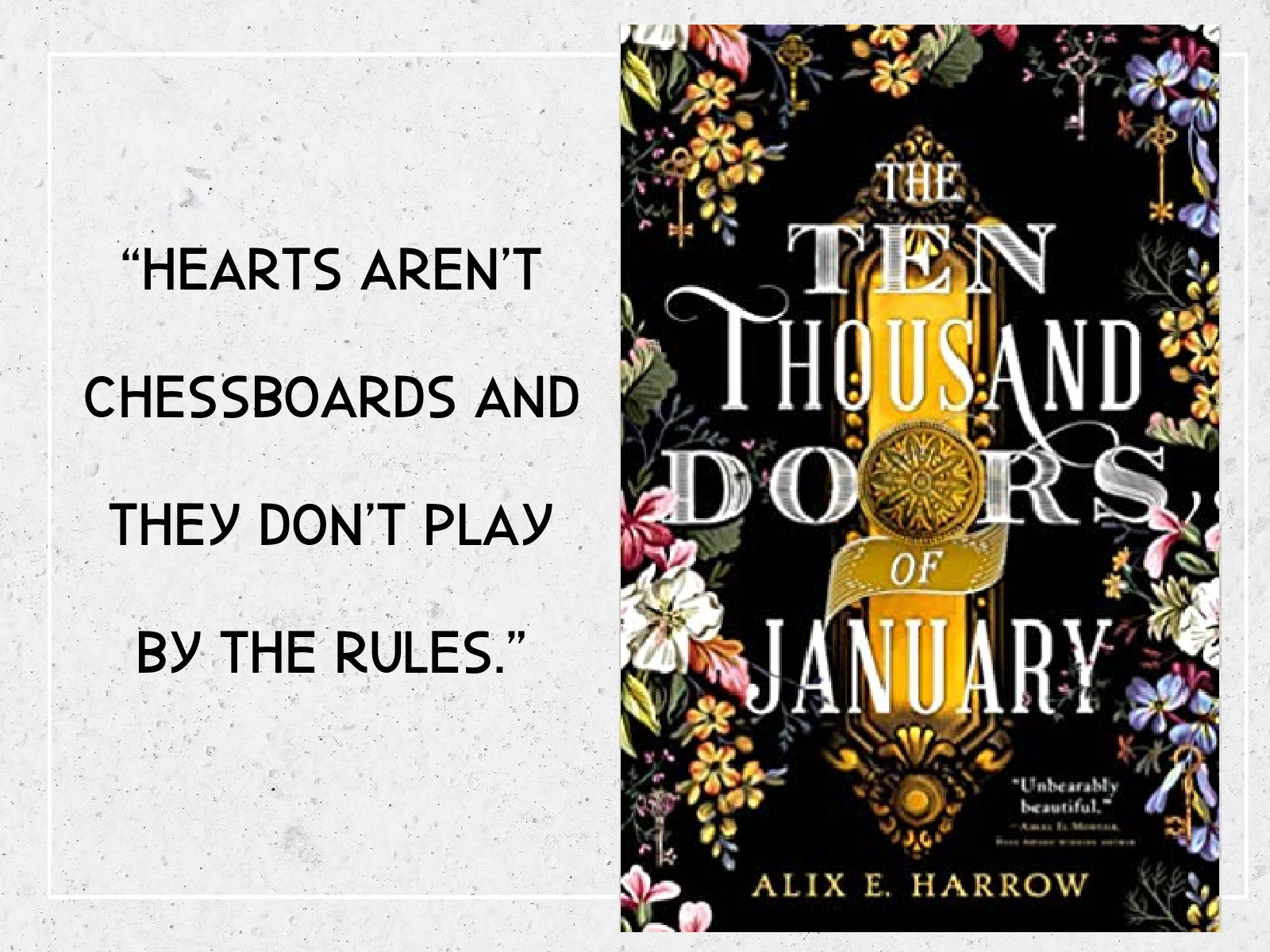 ---
The Remains of the Day, by Kazuo Ishiguro: Our premise is a simple one: Stevens is a butler who has committed his life to service at Darlington Hall. In the summer of 1956, Stevens embarks on a car ride through the English countryside and reflects back upon his many decades of loyalty to his profession and his employer. Over the course of a week, Stevens begins to question his previously held beliefs about dignity, duty, propriety, and purpose. Stevens makes peace with some of his choices while contemplating his regrets.
This book (which won the Brooker Prize in 1989) is one I've heard about through the years but was not at all interested in reading; like Stevens, I must now grapple with my regrets—namely, having waited so long to read this! It is a quiet novel, but a literary masterpiece that explores important and universal themes with subtly (so refreshing compared with the more aggressive messaging in more contemporary novels!) and nuance. It is a quintessentially British novel in its setting, tone, and content, marked by rolling British countrysides, droll humor, and a pervasive sense of politeness and dignity (though these attributes are given new consideration in Stevens' musings).
I enjoyed Stevens' storytelling: he is not a reliable narrator, but he is an increasingly earnest one, and my heart broke for him as he arrived at new realizations about his past and the changing landscape of British society, government, and culture. His outlook and worldview are immensely different from those of present-day Americans, and the space between his experiences and my own was broad enough for me to consider his ponderings without judgment or preconceived ideas, but relatable enough that the ideas and themes seemed relevant for me. I was especially drawn to the window this offers into the act of introspection and the way our recollection of events changes as we grow.
This is a book that can be read on many levels: at its surface, its both beautiful (I loved the images of a grand British manor and was thankful for the hours I've clocked with Downton Abbey for helping me envision this setting) and heartbreaking. Read through a more discerning lens, this is a poignant commentary on the converging of old and new ideas, the messy melding of classes and generations, the complications inherent in emotional and physical maturity, the shifting nature of memories, and the uncomfortable dynamic between hope and regret. I LOVED this so much and will absolutely be including it in my kids' curriculum when they reach high school.
My Rating: 5 Stars // Book Format: Kindle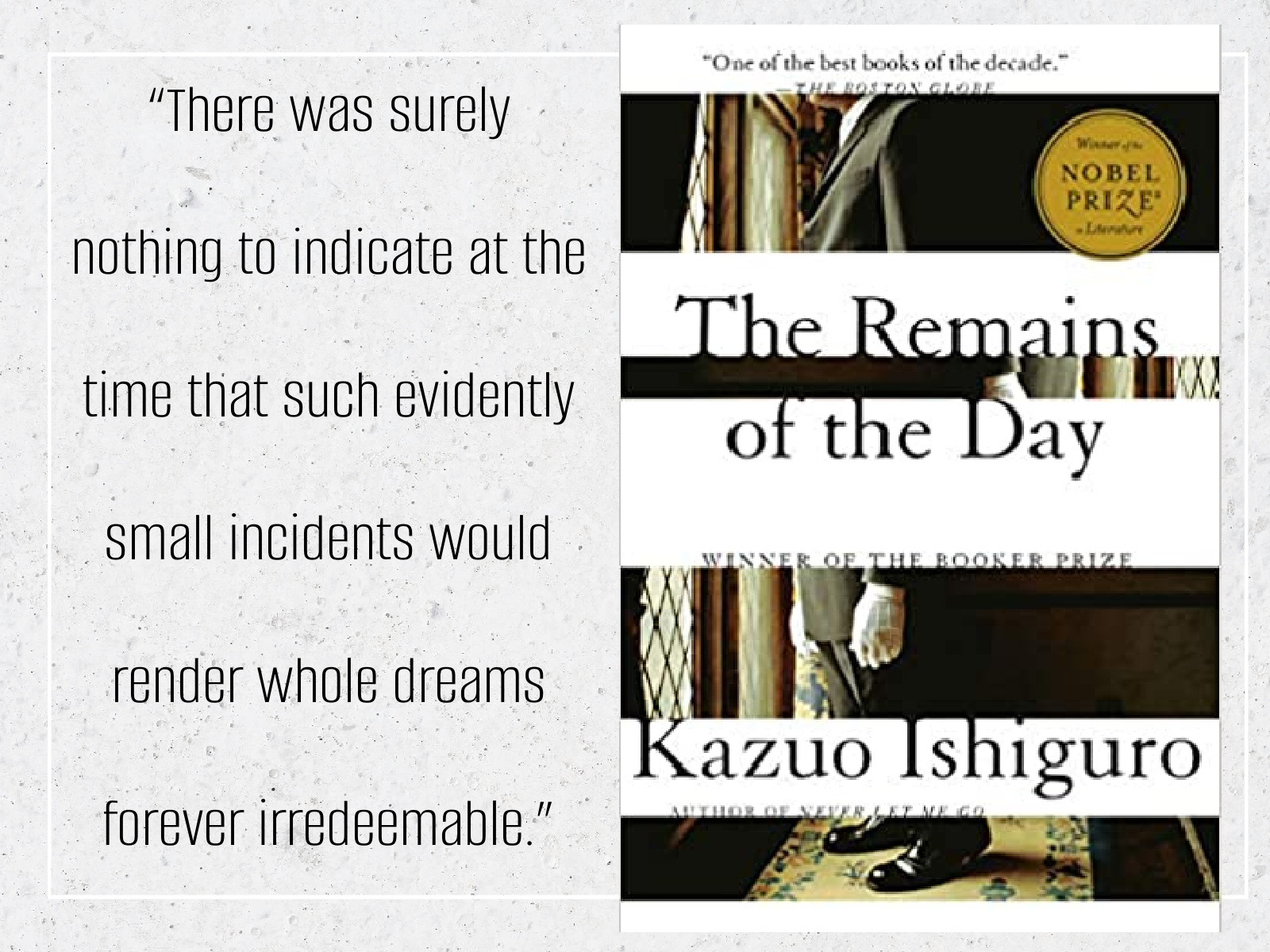 ---
43 Old Cemetery Road: Dying to Meet You, by Kate Klise: Ignatius B. Grumply was once the bestselling author of ghost stories for children, but he hasn't written anything in years. To overcome his writer's block and pump out the book promised to his publisher, Ignatius rents out an old Victorian mansion as his summer writing retreat. Unbeknownst to Mr. Grumply (who didn't read the fine print!), the house is already occupied by a young boy named Seymour, his cat Shadow, and the town ghost, Olive, who has haunted the house for the past two hundred years and intends to do so until her lifelong dream of being a published author is satisfied.
In letters between Ignatius and his lawyer, publisher, real estate agent, and eventually his housemates, we follow this tortured author's harrowing, hilarious, and eventually heartwarming journey. This delightful little epistolary novel is filled with charming illustrations, punny humor, and a whole lot of heart. Though mostly a funny book, it is quite sweet with lessons about kindness, deceptive appearances, and releasing selfishness. I loved this! It wasn't as big of a hit with my kids, though, as the epistolary format made it tough to read aloud, so after a few pages I finished this one off myself and passed it on to Charleston to read on his own. (He liked it, but enjoys the author's Three Ring Rascals books much more.)
This is the first in a series and I'd love to read more about Olive, Ignatius, and Seymour in Book 2!
My Rating: 4.5 Stars (Rounded to 4 stars on Goodreads) // Book Format: Print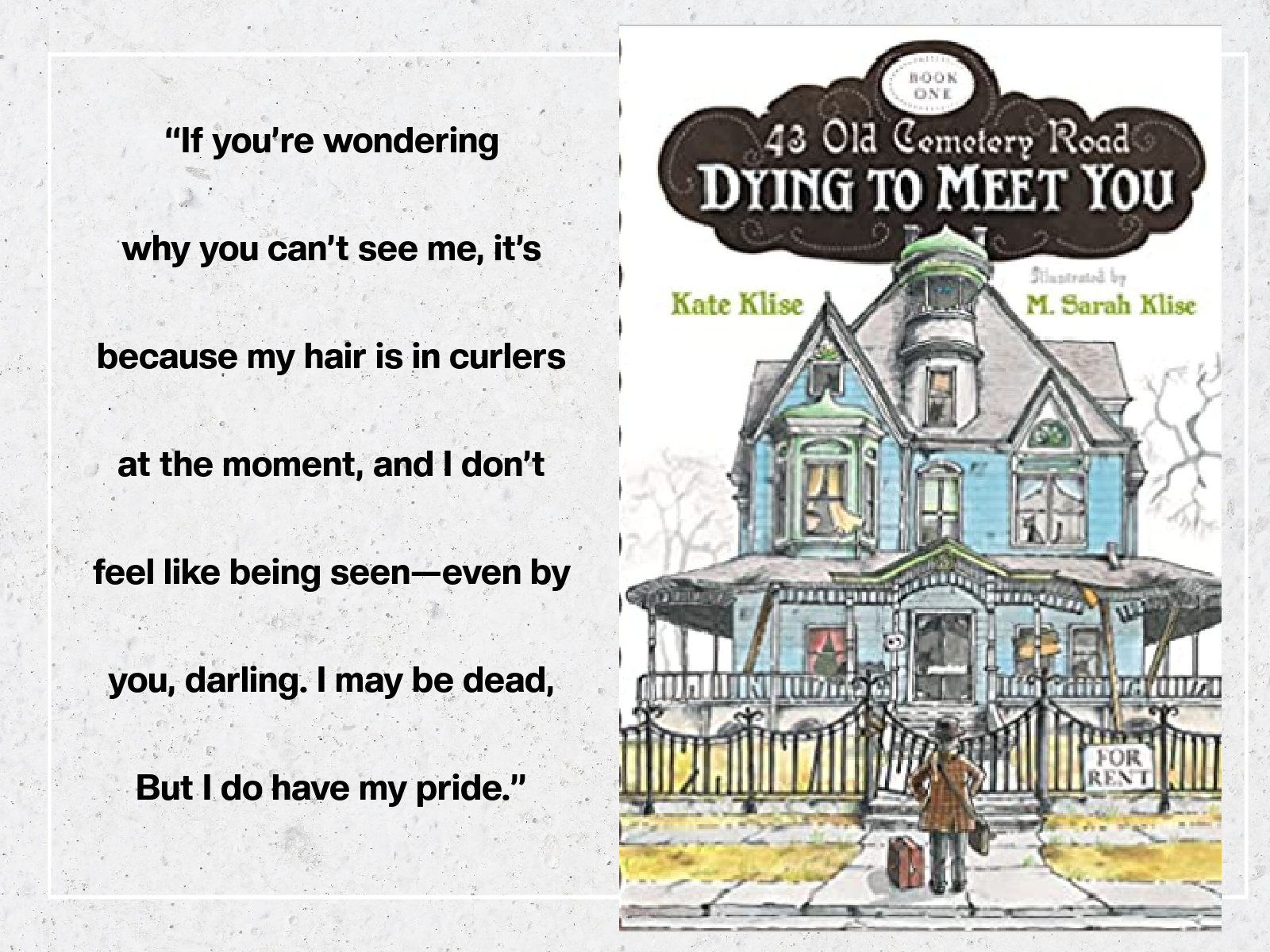 ---
Enchantment: Awakening Wonder in an Anxious Age, by Katherine May: In 2020, the world shut down, and many of us did too. Emerging from that year's upheaval has been a long process for many; in Enchantment, Katherine May reflects on her own stumbling in the pandemic's aftermath—the fatigue, the brain fog, the anxiety and listlessness. Searching for a new way to exist in an unfamiliar-feeling place, May explores the restorative properties of the natural world—earth, water, fire, and air—seeking a sense of wonder and enchantment that will reawaken her deadened senses and breathe new energy into all the rundown spaces.
May's last book, Wintering, was one of my favorite books of last year and I was hoping for more of the same with this new title. Sadly, it did not hold that same spark. The prose is gorgeous—lyrical and tactile, a pleasant mingling of poetry and storytelling—but the insights seem forced and the essays lack continuity and direction. Enchantment is darker and sadder than Wintering, and I got the sense that May is still working through the challenges she describes; this writing may have benefitted from a little more time and separation from her post-pandemic woes.
I could relate to many of the emotions May describes in her essays, as well as her search for wonder (it was my word for 2021, remember?!). Sadly I fear she is searching in the wrong places: she is awakened to the wonders of nature without acknowledging the Creator of these wonders, the One who can offer the genuine enchantment and peace she desires.
I will note that I listened to this on audio and should have stuck to a different format. This type of poetic memoir is best read with the eyes and my rating would likely have been higher if I had read it for myself rather than having another narrator (not the author) read it to me.
My Rating: 3.5 Stars (Rounded to 3 Stars on Goodreads) // Book Format: Kindle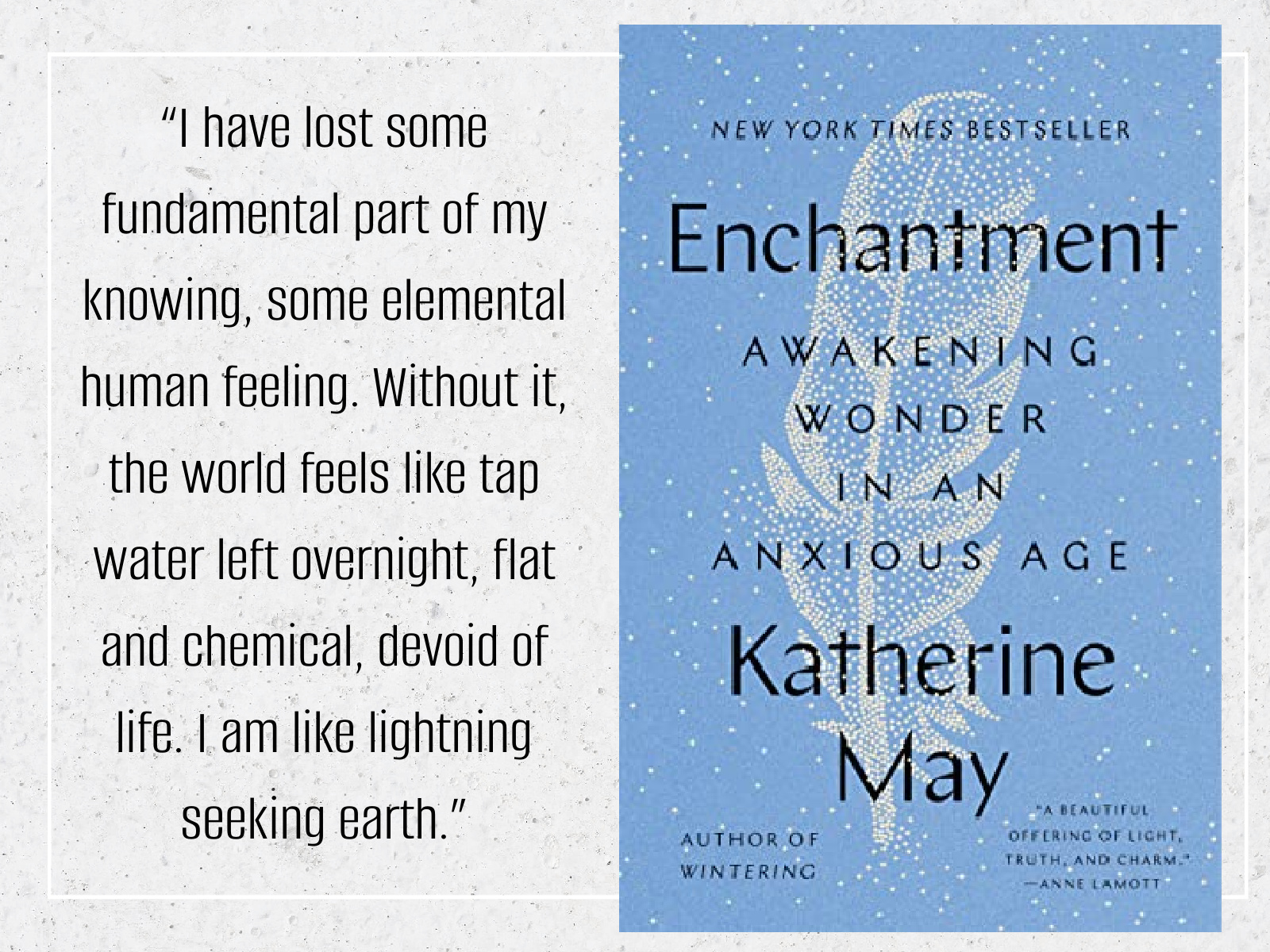 ---
The Souvenir Museum, by Elizabeth McCracken: In these short stories of unique family bonds, lost opportunities, betrayal, and loneliness, a soon-to-be grandmother recalls her mothering years and what went wrong; two dads treat their young son to a day at a waterpark; a woman mourns a recent breakup in a stranger's hotel tub; a children's game-show star ushers in the new year with her deadbeat brother. Between these stand-alone stories are vignettes of a mismatched young couple, beginning with their first times meeting one another's families (and all the confusion and awkwardness that brings) and leading to what may be more for them.
McCracken is a phenomenal storyteller whose witty prose and quirky assortment of outsider-characters play nicely with stories that are memorable and truly pack an emotional punch. Her commentary on parenting and partnership is spot-on in that way that feels uncomfortable to read but had me nodding or laughing or cringing in agreement. Some of the stories carry a touch of the absurd, and nearly all have a foreigner bent with characters uprooted from their natural surroundings; this gives the collection a tone of unpredictability, yet the stories themselves are well structured and are situated into a nicely ordered collection. I didn't love every story, and some I'm not sure I even understood, but as a whole I enjoyed this quite a bit.
My Rating: 4 Stars // Book Format: Audiobook (Followed along on Kindle)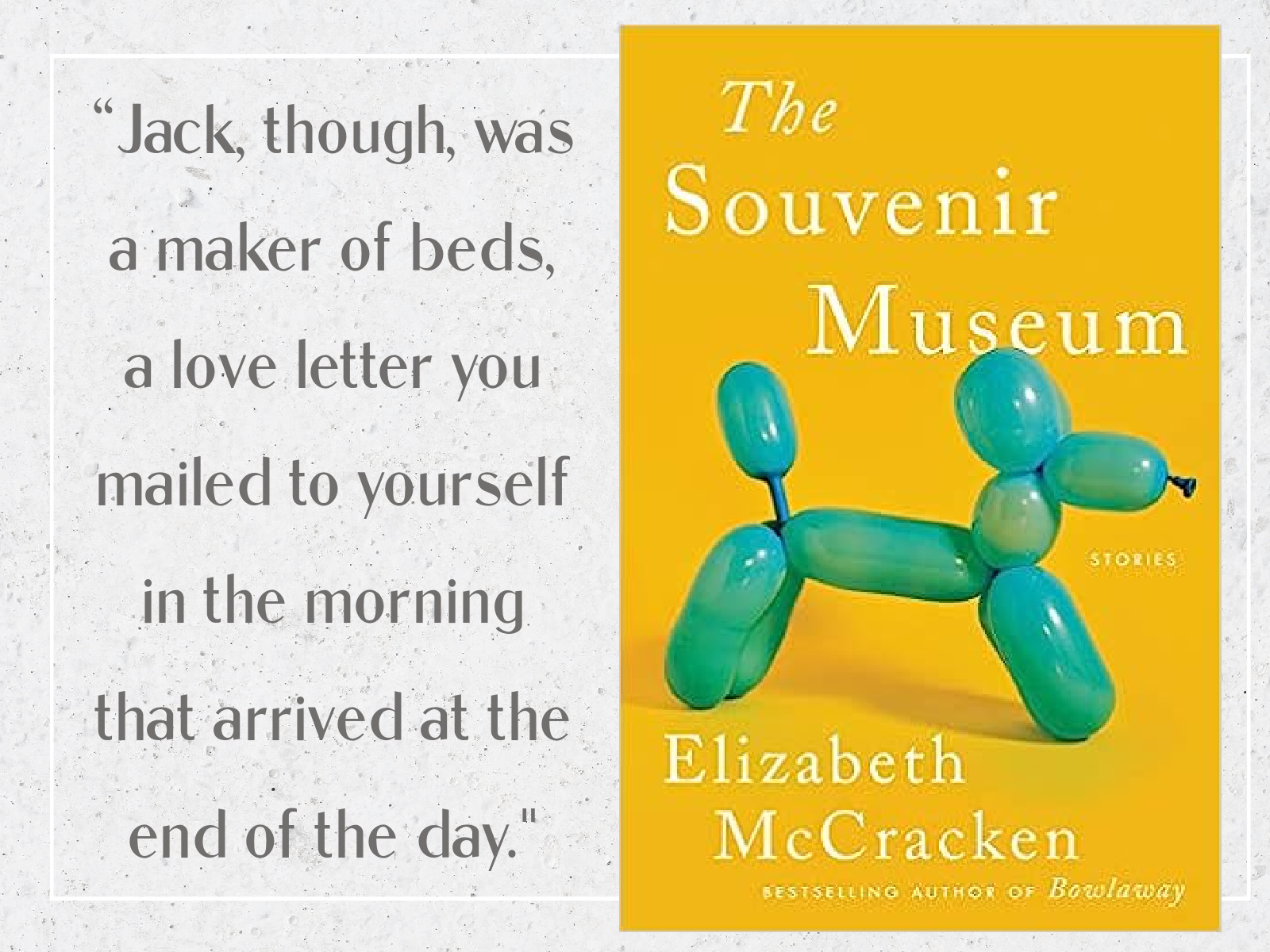 ---
Model Home, by J. Courtney Sullivan: Katie and Damian are the renovation darlings of a popular home network with a rags-to-riches backstory, a showstopper home, and picture-perfect family. But off camera, their marriage is crumbling: Damian hates how fame and success have changed his wife, Katie hates Damian's lack of ambition, and they both are sort of terrified of their tween daughters who hate them. Their story takes aim at the supposed reality of reality television, exposing the inauthenticities of tv celebrities with biting humor and cameos from lightly fictionalized shows and personas we all (think we) know.
This short tale carries huge impact, with commentary on ambition, fame, family life, the evolving landscape of media, and the discrepancies between reality and perception. Our narrator is over-the-top unlikable, but I found her self-awareness about her own nastiness refreshing (and sadly very believable). The writing is biting but witty and insightful, and though there is a lot to dislike about the specifics of the story, there are moments of goodness, too; this isn't an entirely cynical tale—just mostly. And the ending, though not happy, is perfect (though I have a feeling many would disagree with me).
I would NOT recommend this for fans of reality television shows who still want to believe in the sweetness presented on screen; for those of us not invested in celebrities or influencers, or who long ago stopped believing the stories shown on supposed-reality tv, this validates our assumptions and leaves plenty to ponder.
My Rating: 4.25 Stars // Book Format: Kindle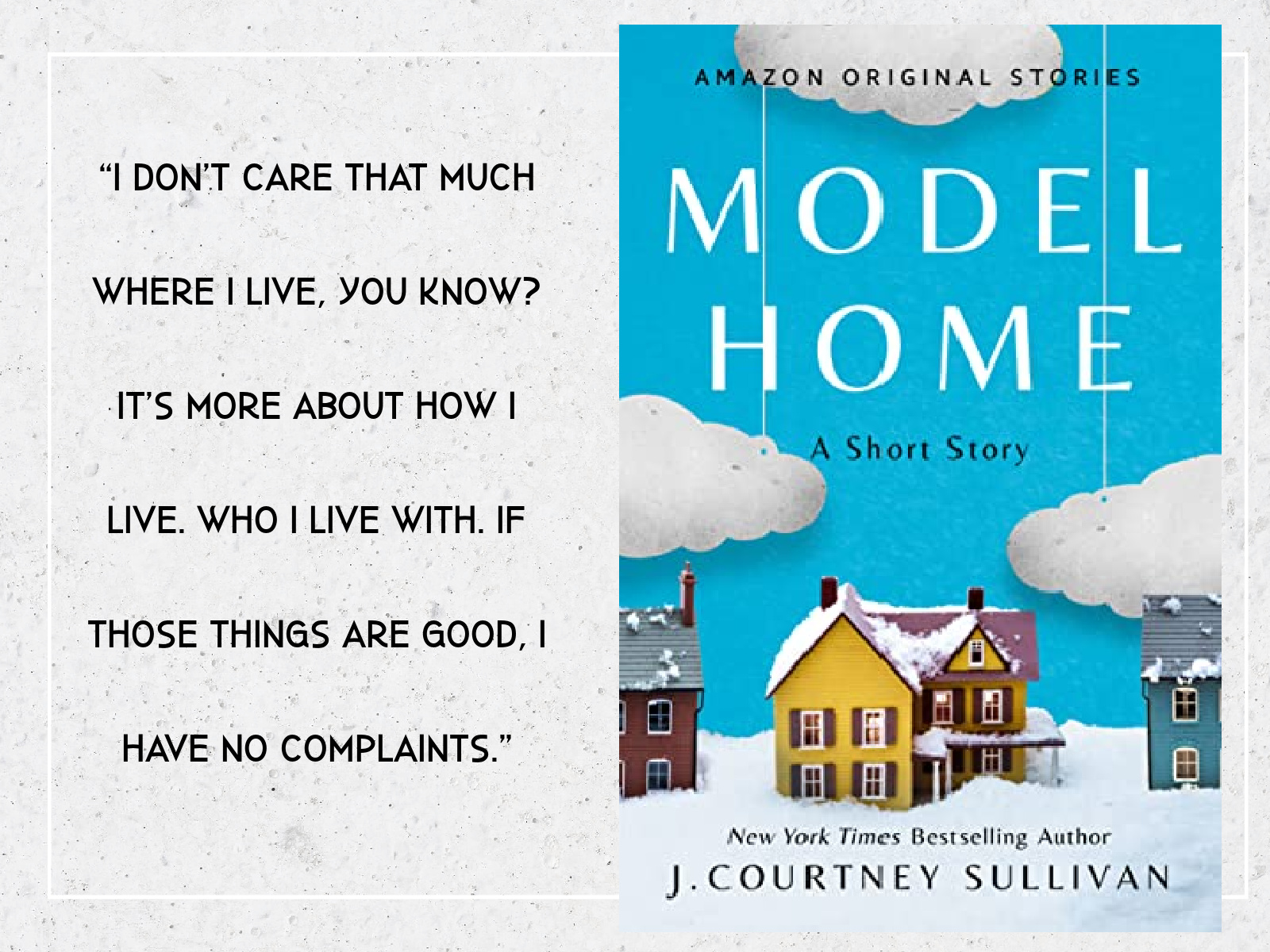 ---
What have you been reading this summer? Any books to recommend?