It is incredible how God uses Scripture to speak directly into our lives, in exactly the ways we need at just the right times. Despite having been written thousands of years ago, His Word is still alive and active, totally relevant for us today.
So often, I come to the end of myself, not knowing where to turn, and God gently offers me the message I need for that very moment. Like the Israelites who were only given enough manna to fill their stomachs one day at a time, the words God gives me are usually just enough to carry me through my present trial, keeping me fully reliant on His powerful provision.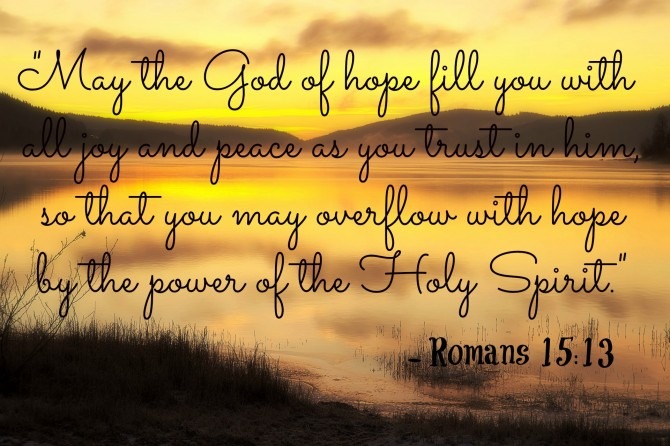 This month God's proffered life raft to me comes in the form of a reminder that He is my source of hope. When circumstances feel unmanageable, He wants to fill me with joy and peace. I don't need to be discouraged or afraid, stressed or anxious, worried or unsure; instead I can give my cares over to Him and He will replace them with the bountiful fruits of His Holy Spirit. I have no idea what the coming month has in store for me, but in the midst of the uncertainty, I am clinging to His promises and asking Him to satisfy my soul as I follow the path He has paved for our family.