Dear Kali and Sully,
It's been six months since your last birthday, and you've been counting down to your NEXT birthday for weeks now. Today, on the halfway mark of your fourth year, I'm pressing pause to celebrate, commemorate, and reflect.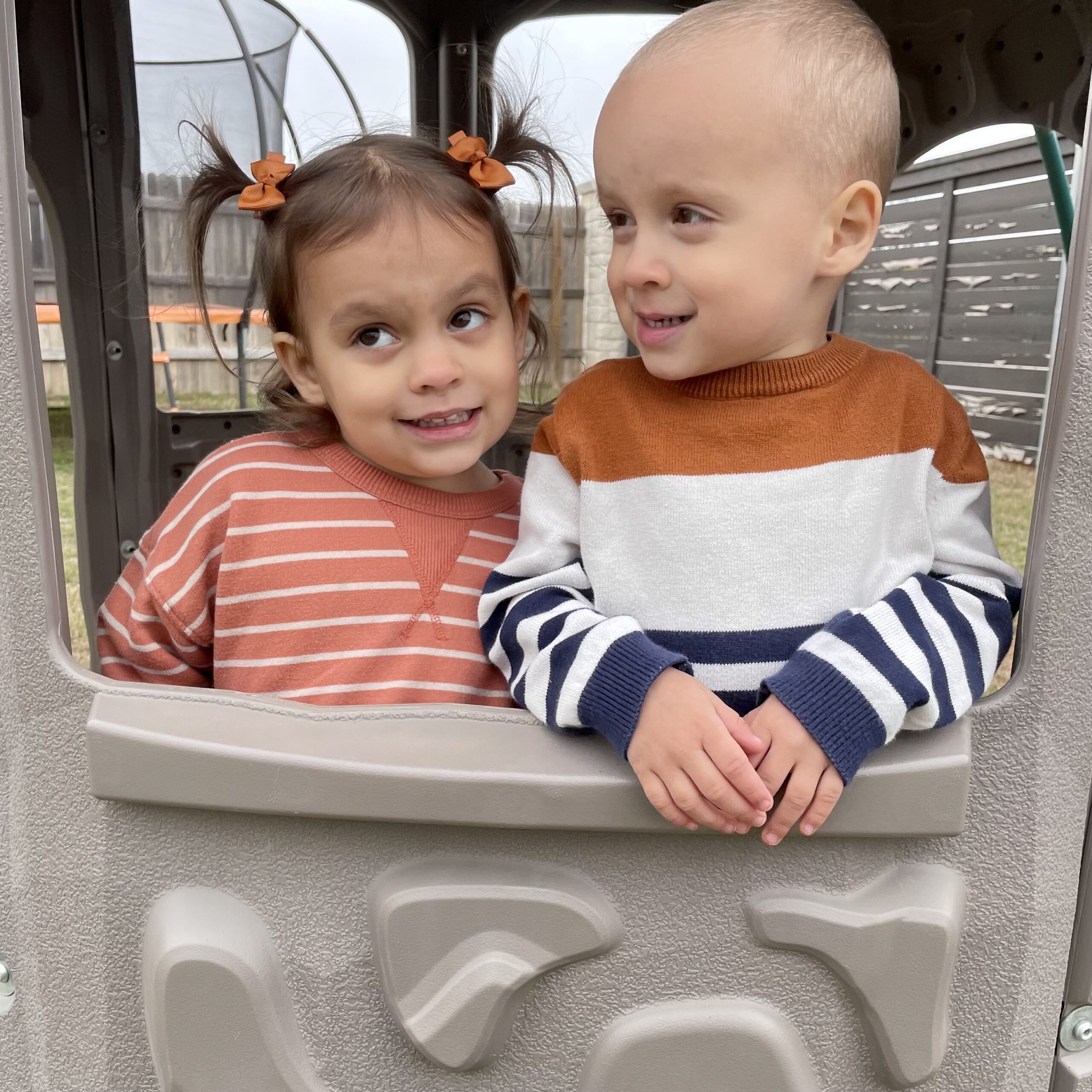 Six months ago, as we were heading into three years old, we knew from experience with your big brother that we might be in for a wild ride. Whoo, boy, has that proven true. This has been our most challenging stage yet as you each have come more fully into your personalities that are often sweet but also stubborn, defiant, and itching for an independence you desire but haven't yet achieved. You adore each other and are one another's biggest champions and favorite playmates (the twin bond is REAL and STRONG), but you are certainly not strangers to sibling bickering and arguing. My energy and patience are stretched thin; more often than not, I feel entirely inadequate as a mother because your behavior can feel so overwhelming.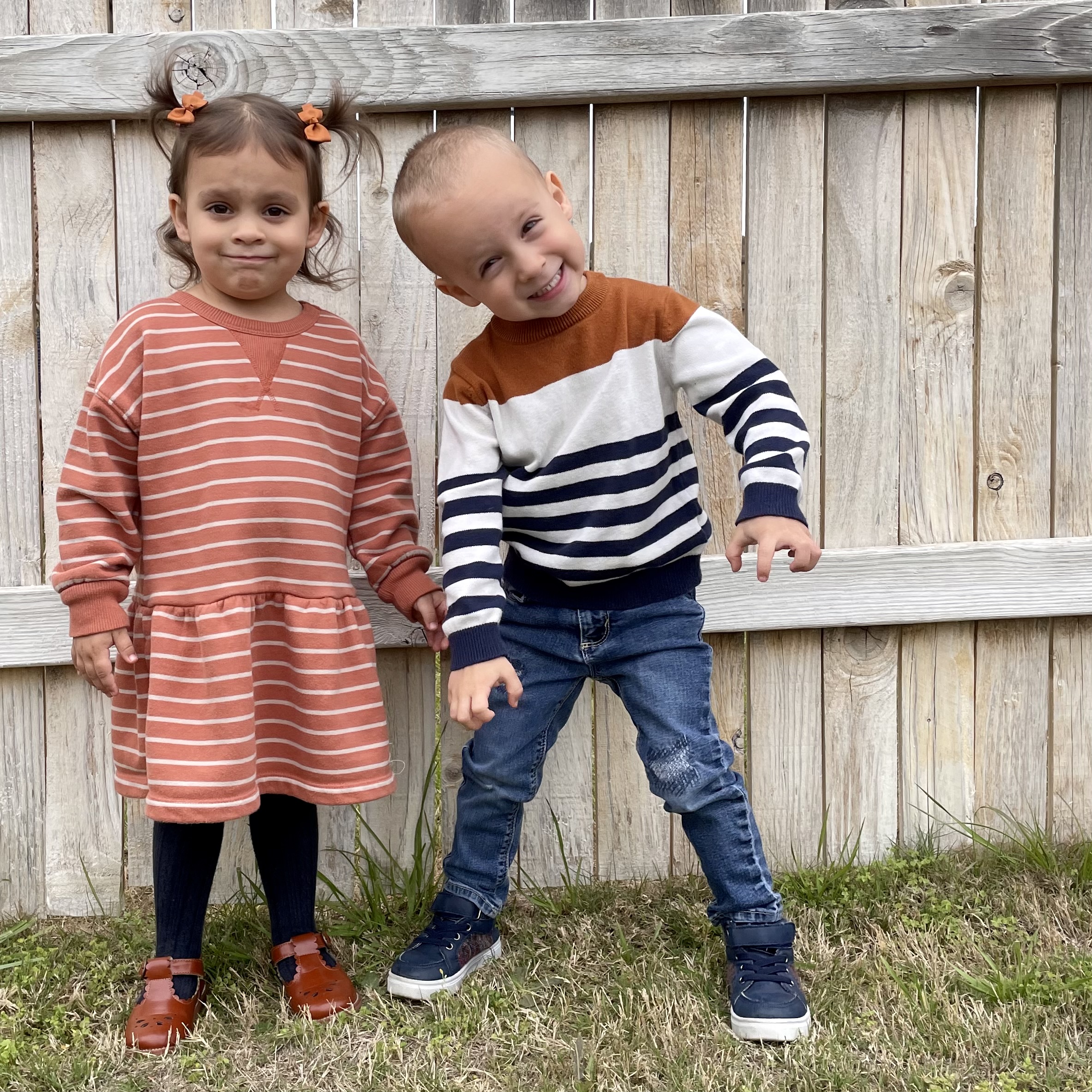 I won't wallow in the hard parts, though—not just because it's unhealthy for all of us to stay there, but because they don't offer a complete or accurate depiction of life with you these days. As hard as it can be, our day-to-day has many dazzling moments that outshine the tears. We laugh often and uproariously at your antics—the silly dances, and playful games, and adorable quips. You melt me with your heartfelt hugs and earnest kisses and gentle nurturing of each other and others in our family.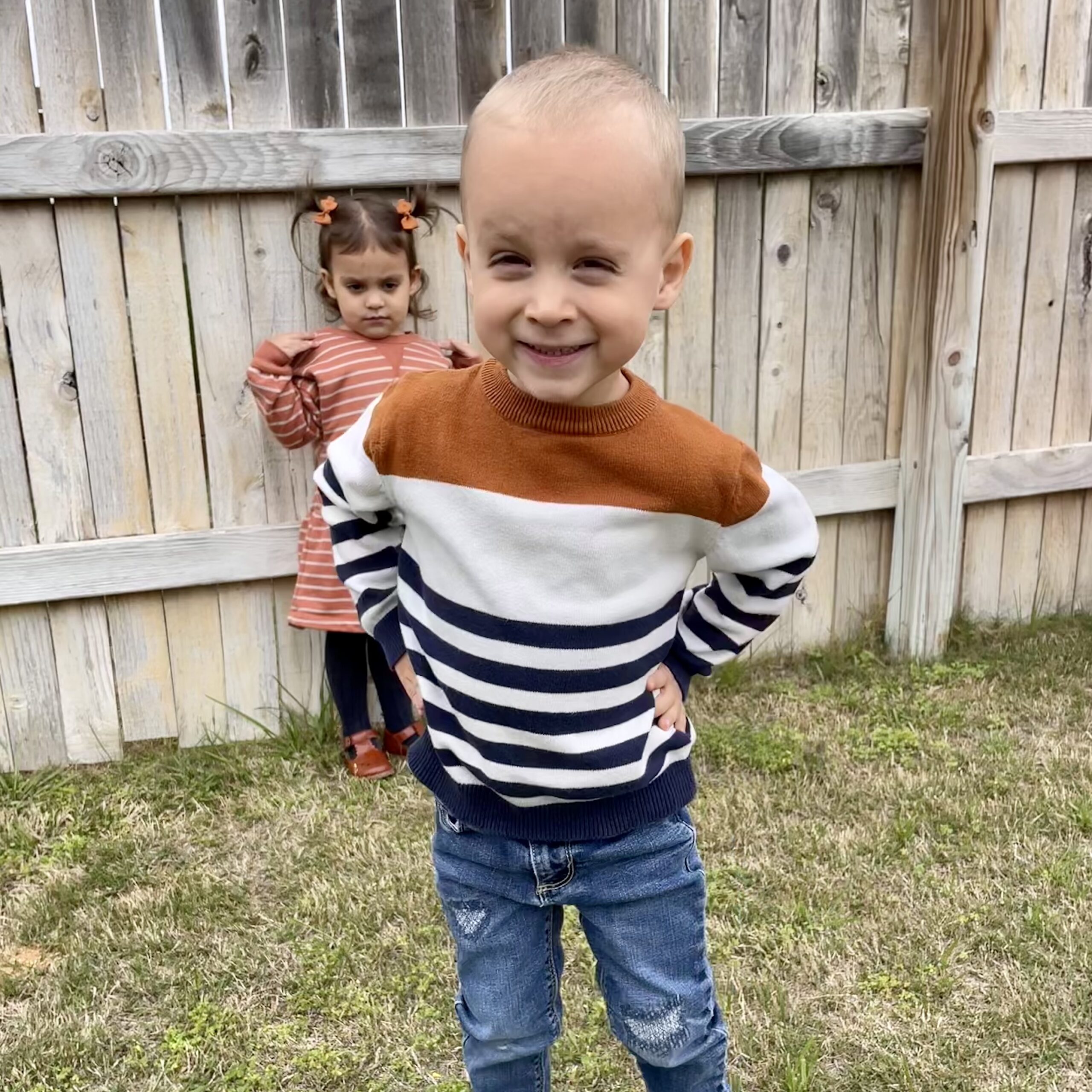 We have fun playing real big-kid games, riding tricycles and scooters, sitting in real chairs at restaurants, and swinging "higher than the sky" on playground swings—all things that, just six months ago, you seemed too young to do. You're in a big-kid (toddler) bed and big-kid carseats, and (as of two weeks ago) in big-kid underwear. You have all sorts of big-kid opinions and interests, and we are starting to have actual big-kid conversations.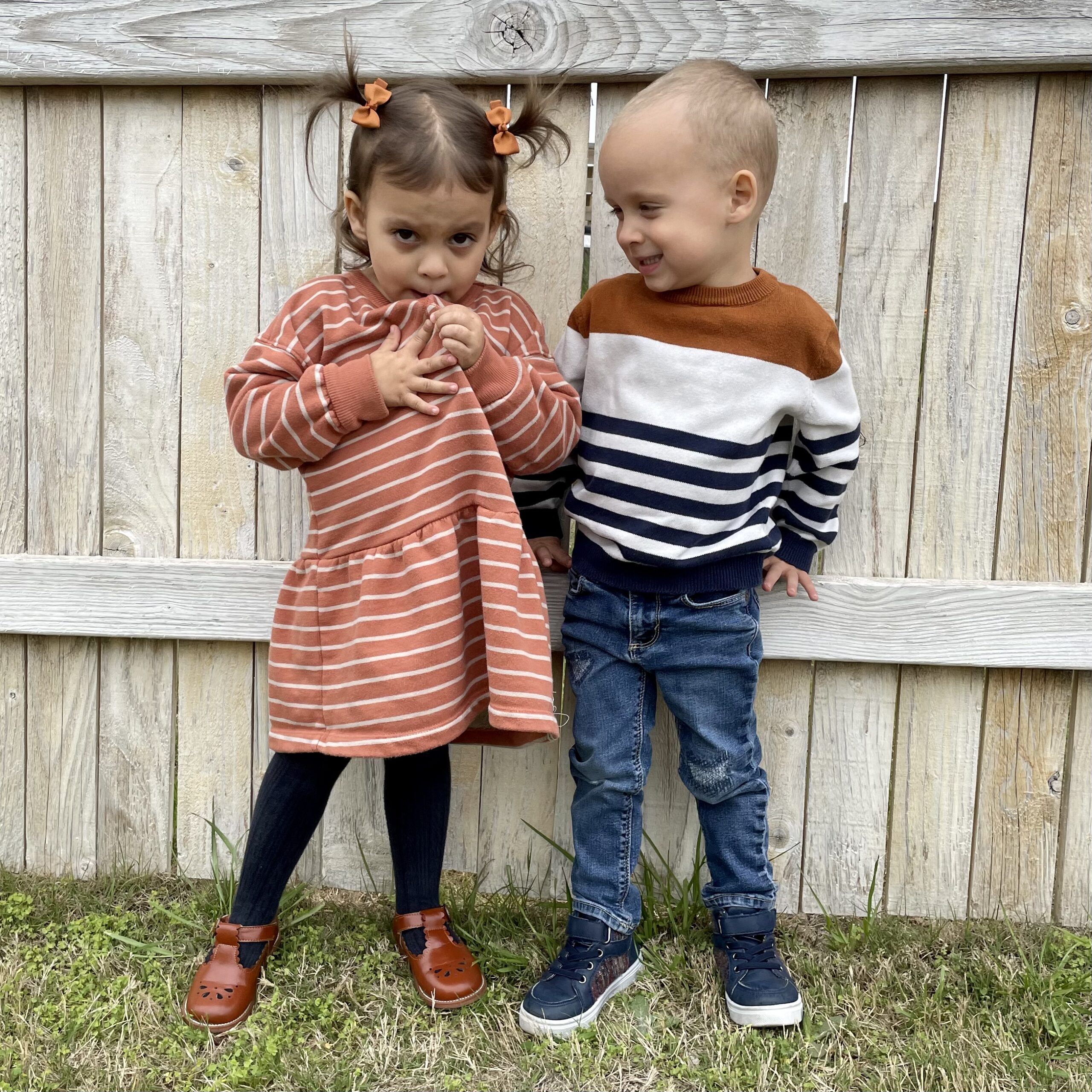 With all that growing up you two have been doing, you've grown into being able to speak for yourselves in these sorts of updates, so I did a fun little interview with the two of you last week to get your take on life at this age. I interviewed you together, so your answers often echoed each other (but not always); you were less articulate or loquacious than you are in our day-to-day conversations (I've never known a child who chatters as much as Sully, and Kali can hold her own in a conversation with the best of them when she chooses to!). But we still got some fun answers that I'm sure we'll chuckle over when we look back at them years down the road.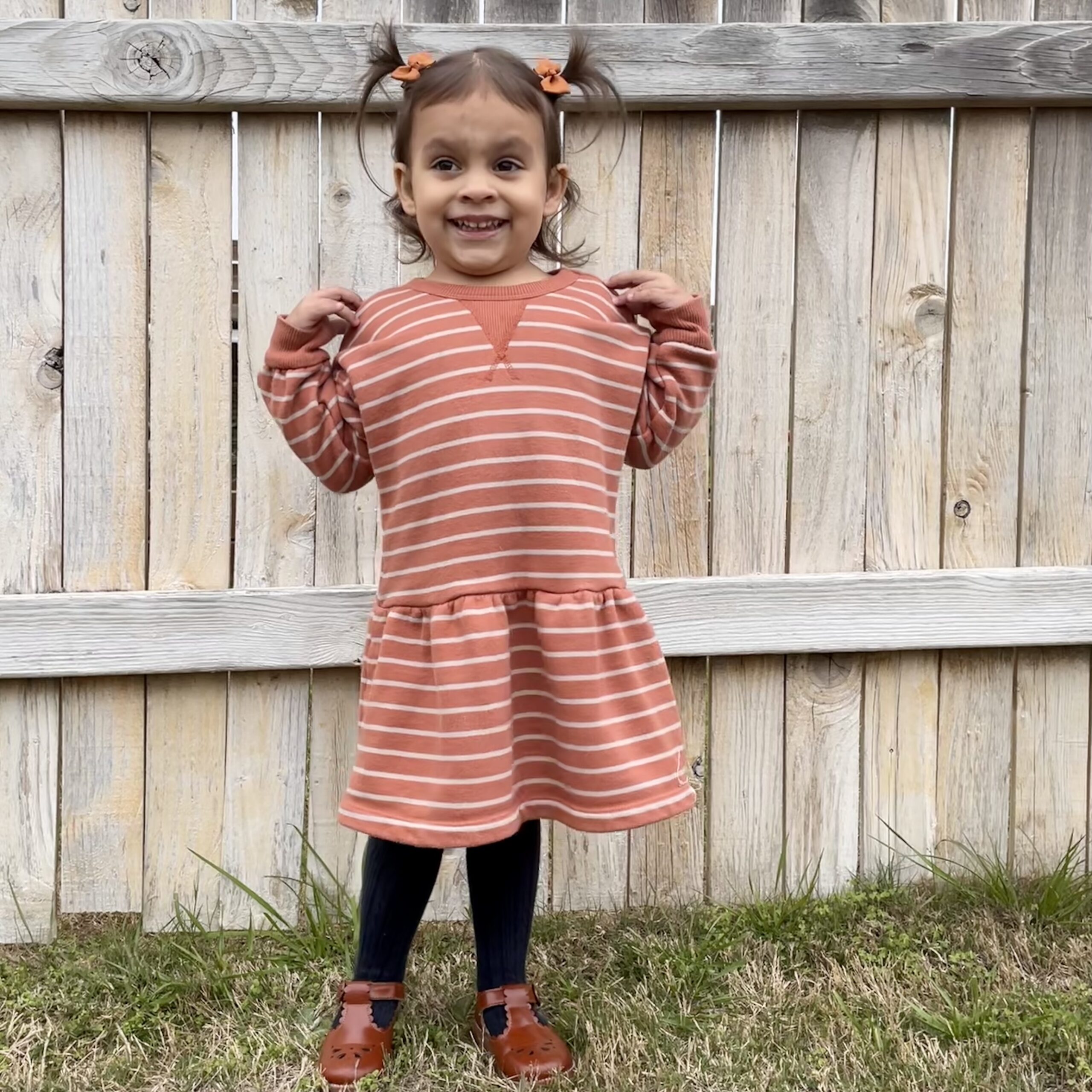 HOW OLD ARE YOU?
Kali: Holds up 3 fingers.
Sully: Three!
HOW OLD ARE MAMA AND DADDY?
Kali: Holds up 2 fingers.
Sully: What number are you? Four or five or six or seven or three or two?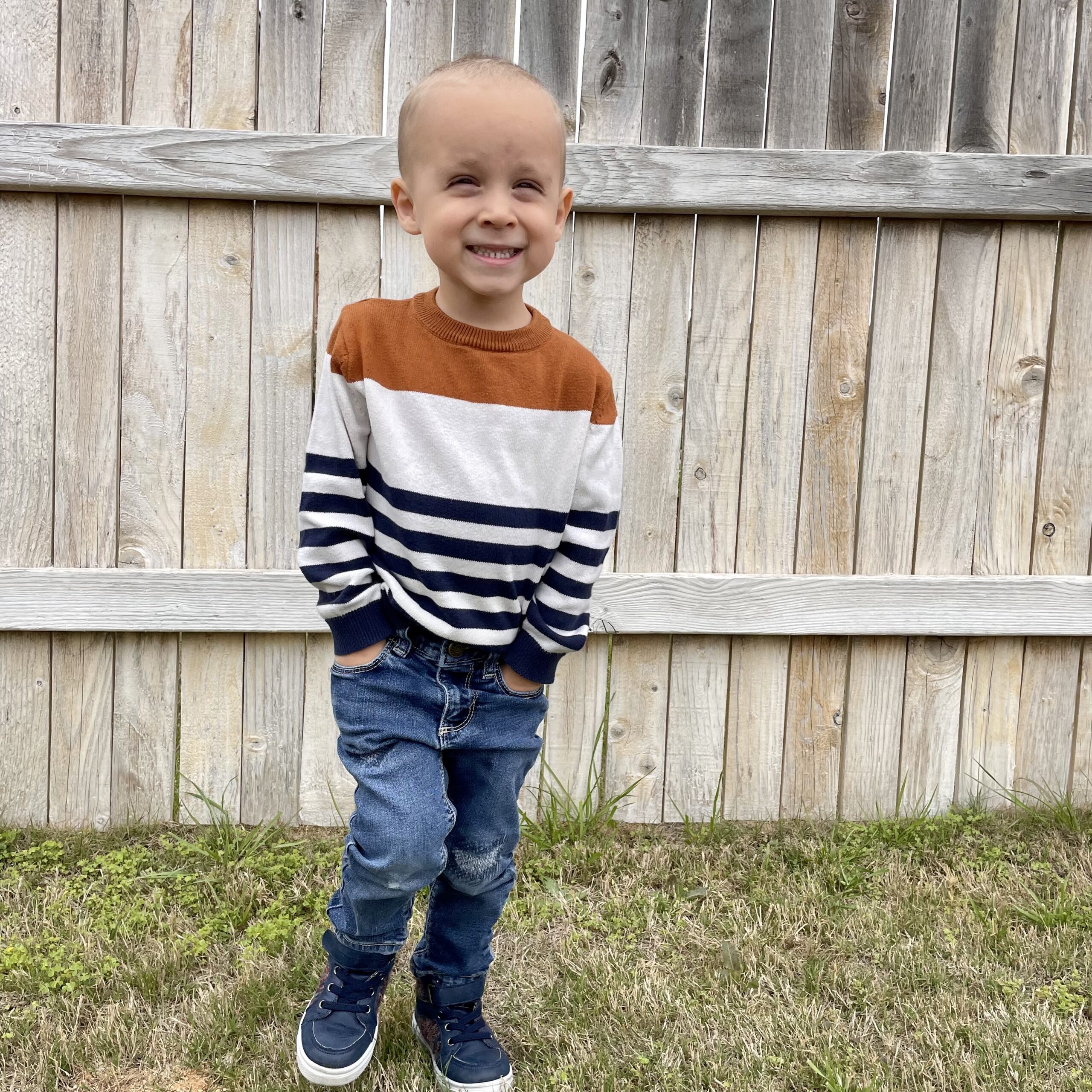 HOW OLD IS CHARLIE?
Kali: Holds up 5 fingers,
Sully: He's six!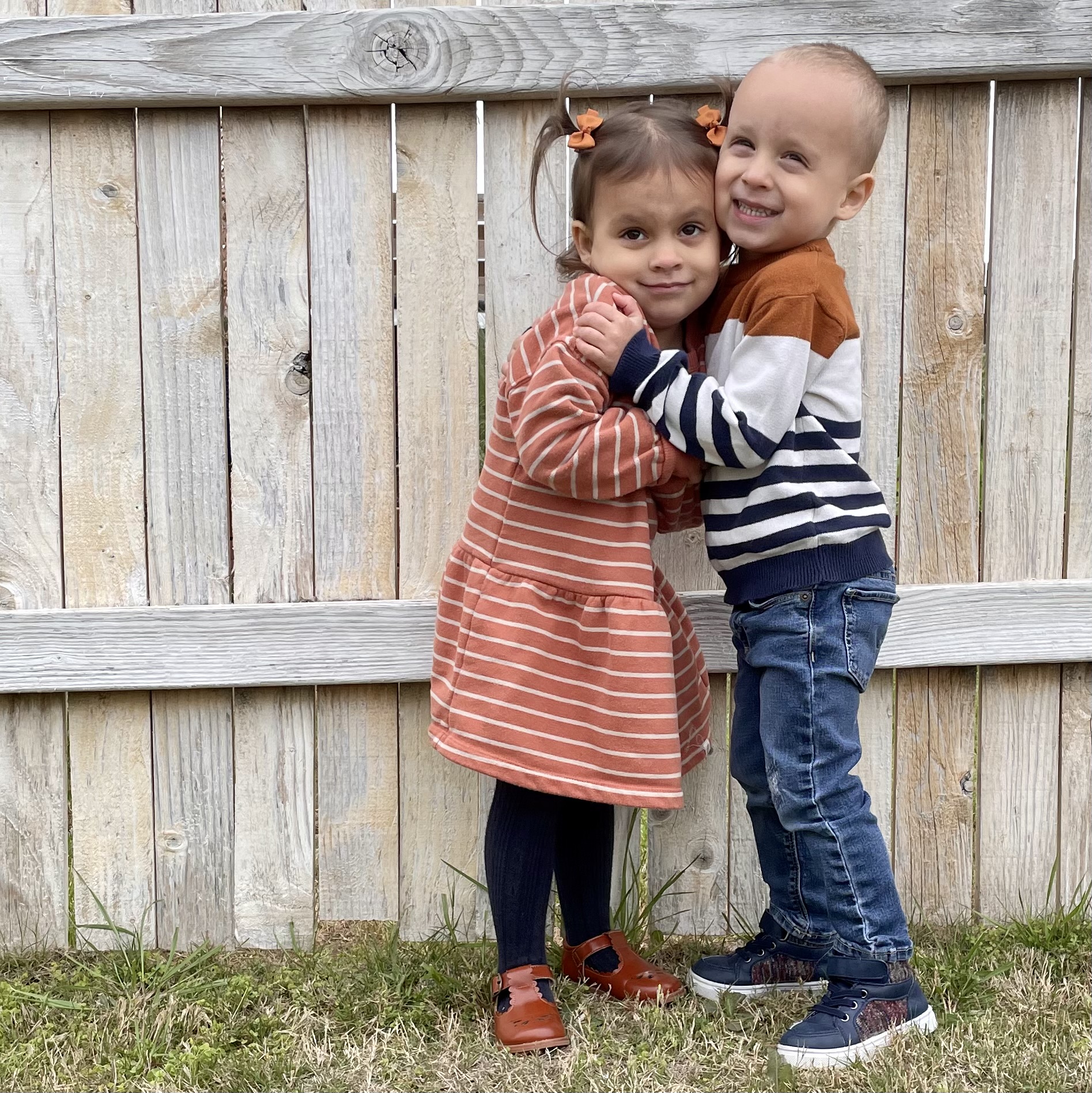 WHAT IS YOUR FAVORITE COLOR?
Kali: Pink and purple.
Sully: Orange and blue and red, and orange and blue.
WHAT IS YOUR FAVORITE THING TO DO?
Kali: Watch movies, be a ballerina [dance], play, and picnic. And I like to go on your bed and sleep.
Sully: Watch a movie! And old Kalinda's ear! When we go outside I like to swing on the swings and jump on my trampoline.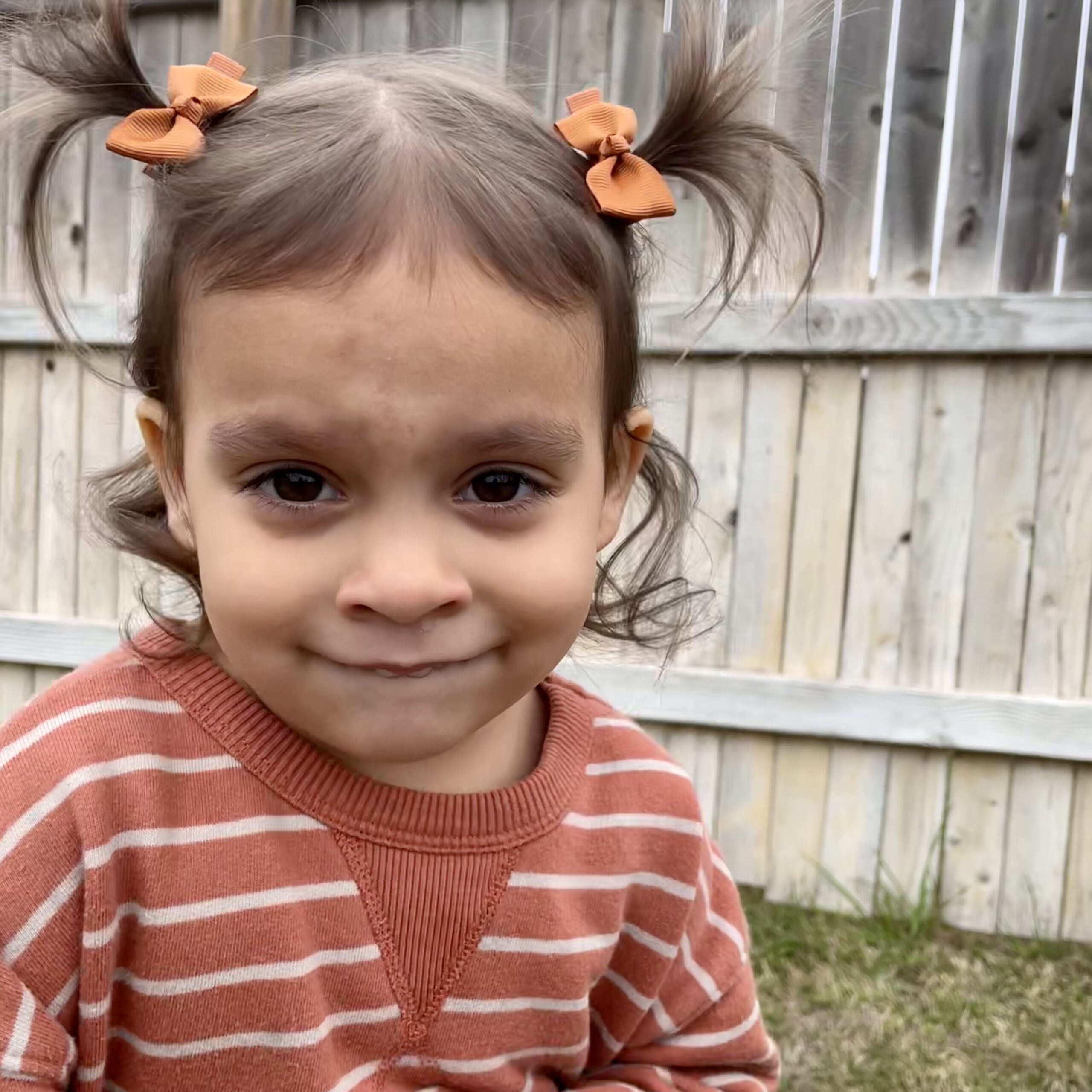 WHO IS YOUR BEST FRIEND?
Kali: Sparkly friends. And Shayden's my favorite friend, and Collin.
Sully: Collin and Shayden and Sidney.
WHAT IS YOUR FAVORITE MOVIE?
Kali: Sleeping Beauty. I don't like the scary part, though, I just like the cute part.
Sully: My favorite movie is Paw Patrol.
WHAT IS YOUR FAVORITE BOOK?
Kali: A new book. I don't know which one.
Sully: My favorite book is Paw Patrol. I REALLY love Paw Patrol, do I?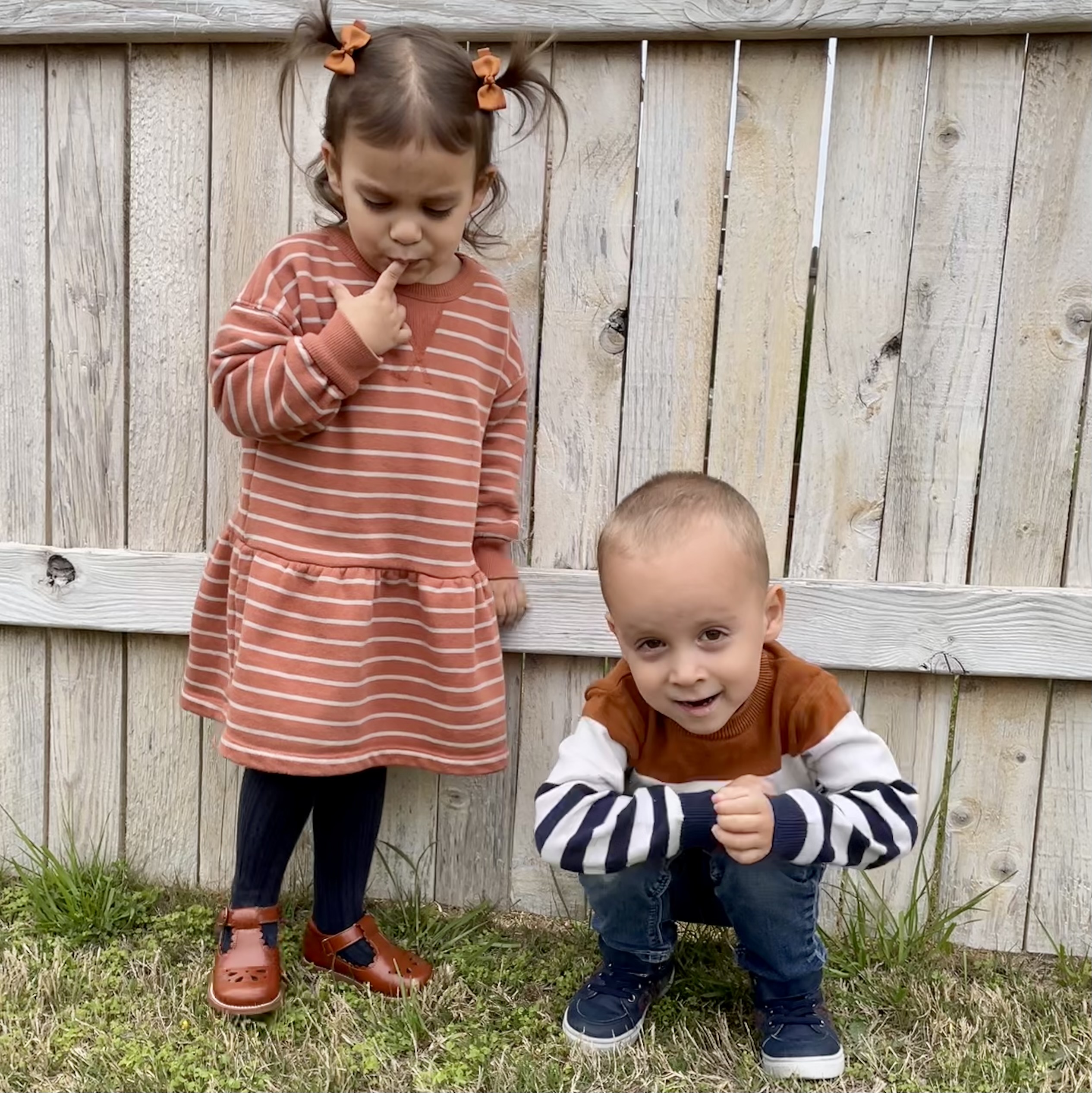 WHAT MAKES YOU HAPPY?
Kali: Not alligators, not even bad guys. . . just friends.
Sully: We already did that question. It was holding Kali's ear, that part!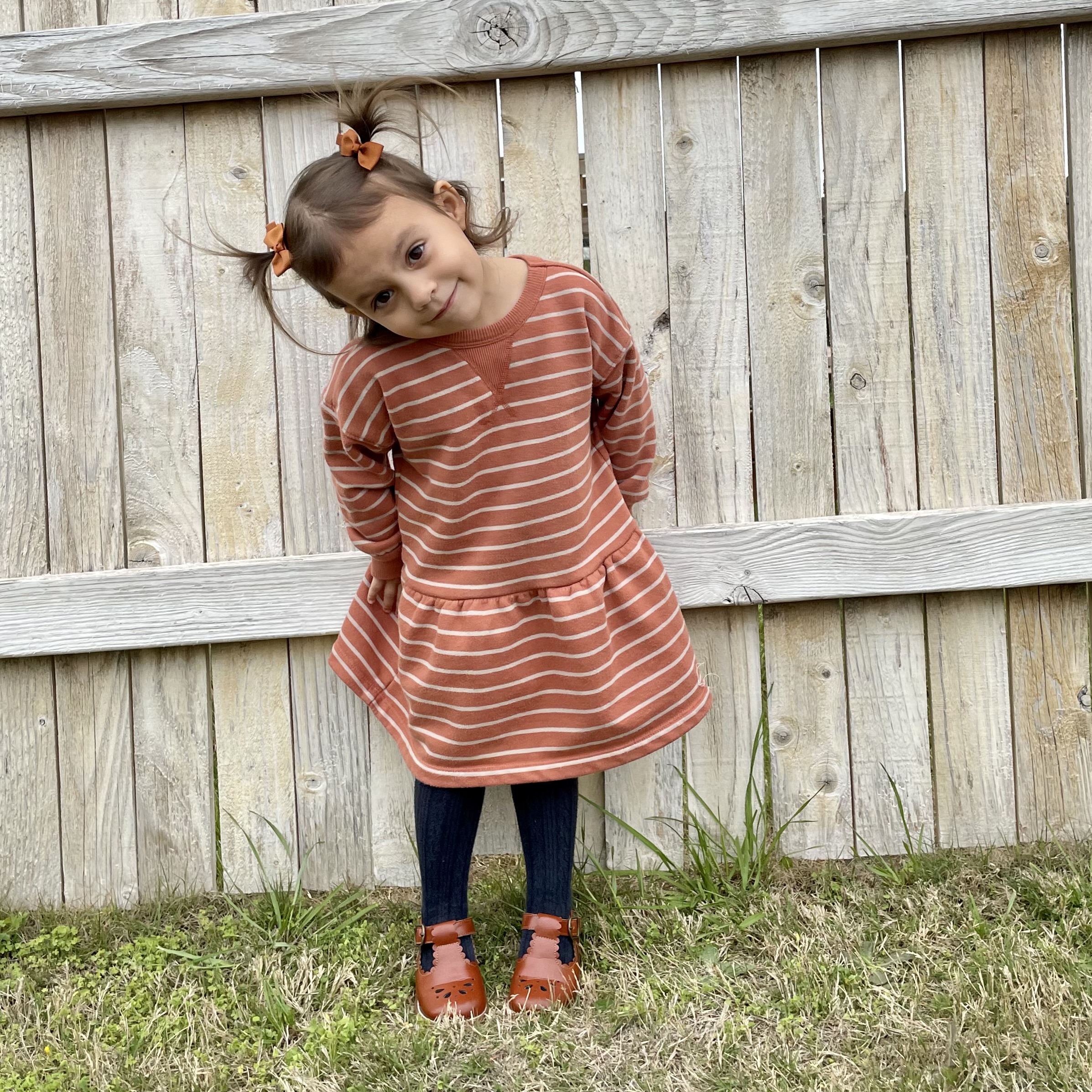 WHAT MAKES YOU SAD?
Kali: [makes a sad face, then in a whisper voice] Spankings.
Sully: I don't like someone pulling my haircut out.
WHAT MAKES YOU SCARED?
Kali: Alligators and bad guys and ghosts.
Sully: Shooting guns with me and it hurts and I be dead. [Pretends to be shot and falls over—I got dead. I'm dead!)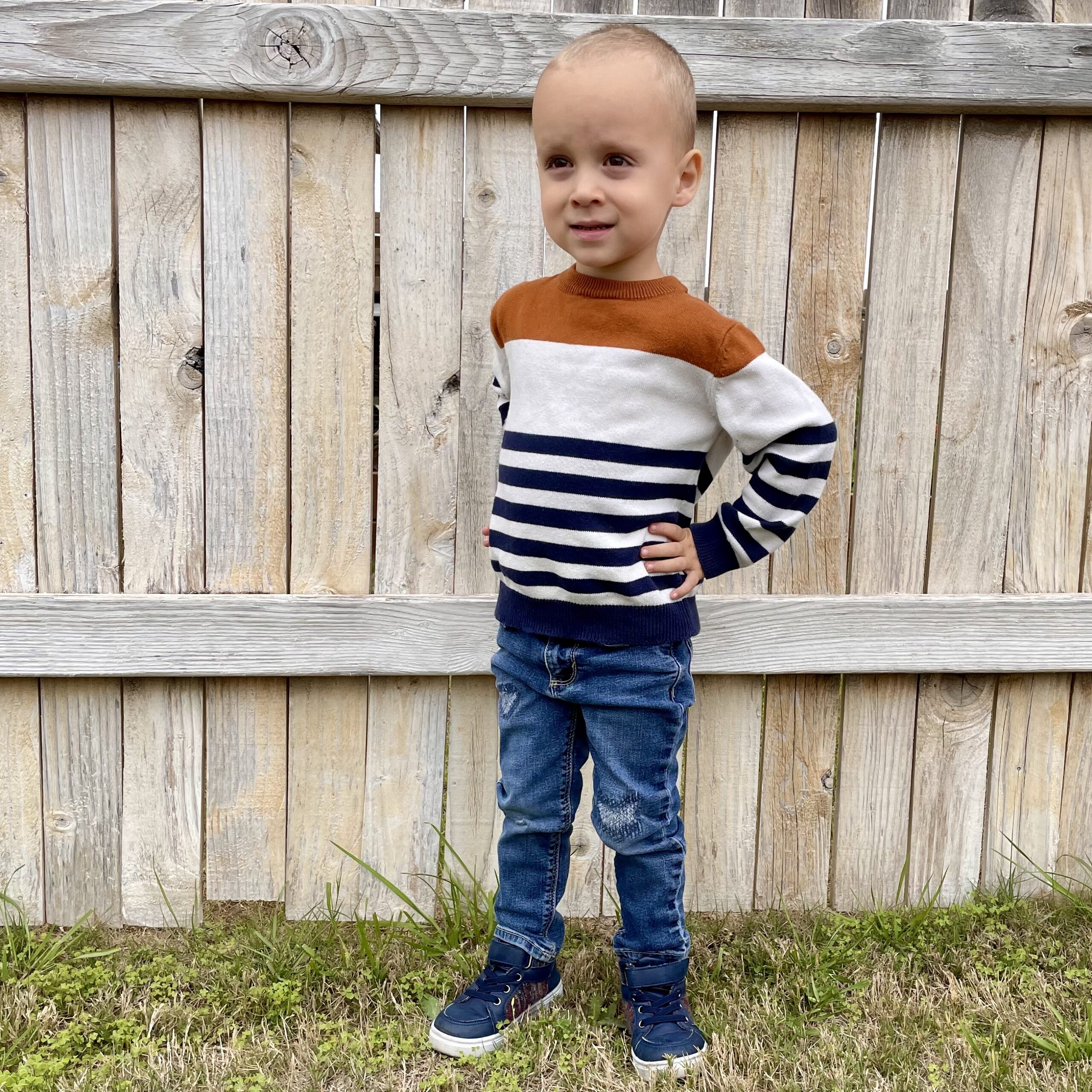 WHAT DO YOU WANT TO BE WHEN YOU GROW UP?
Kali: Be a big kid and be a mama.
Sully: [Showing his muscles] A BIG kid!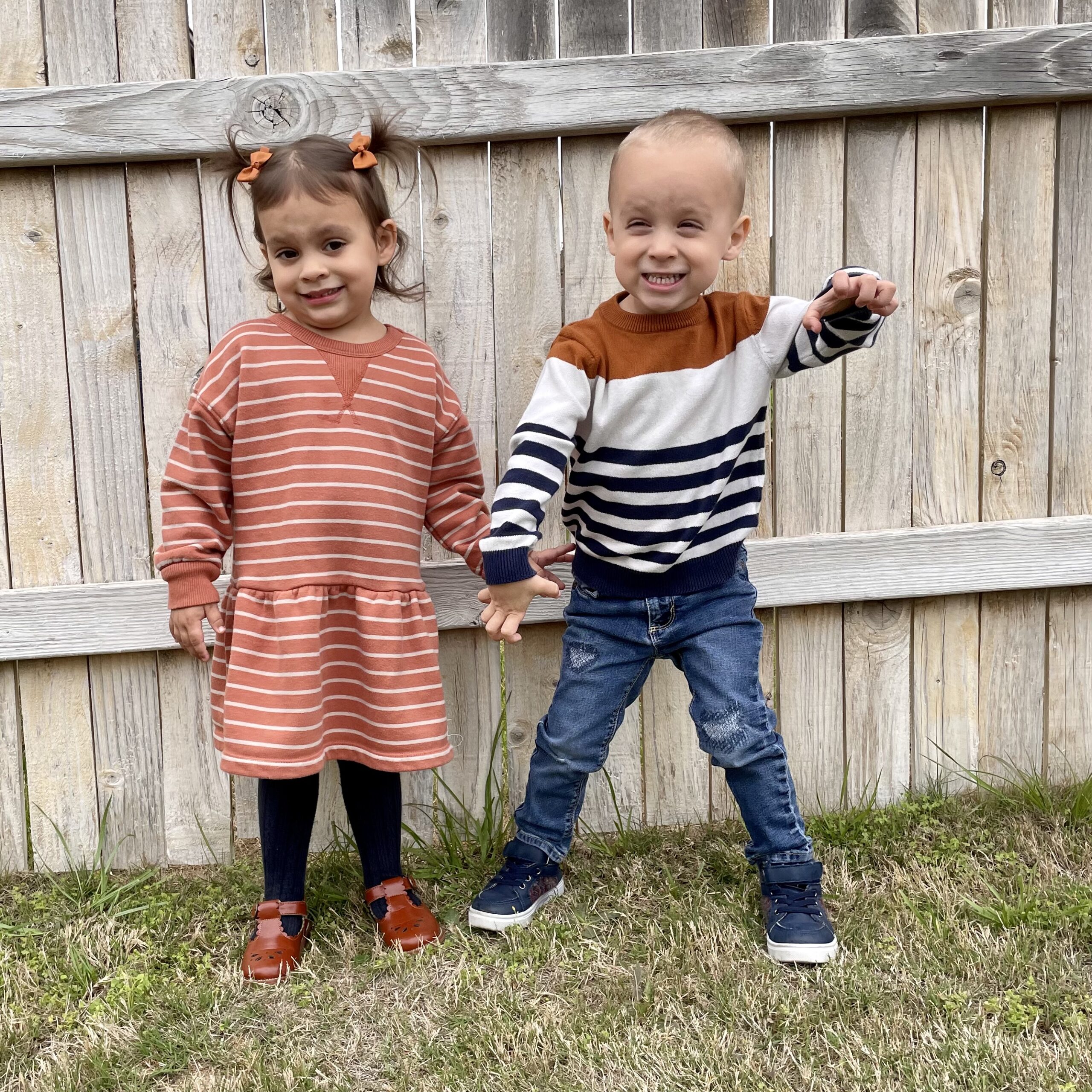 WHAT ARE YOU BEST AT?
Kali: 'pen-dent work! [independent work that Charlie makes for you to do]
Sully: I'm REALLY good at video games.
WHAT IS YOUR FAVORITE THING TO EAT?
Kali: Pizza.
Sully: I don't want to talk about this anymore . . . okay, okay, pizza! And a movie gingerbread house.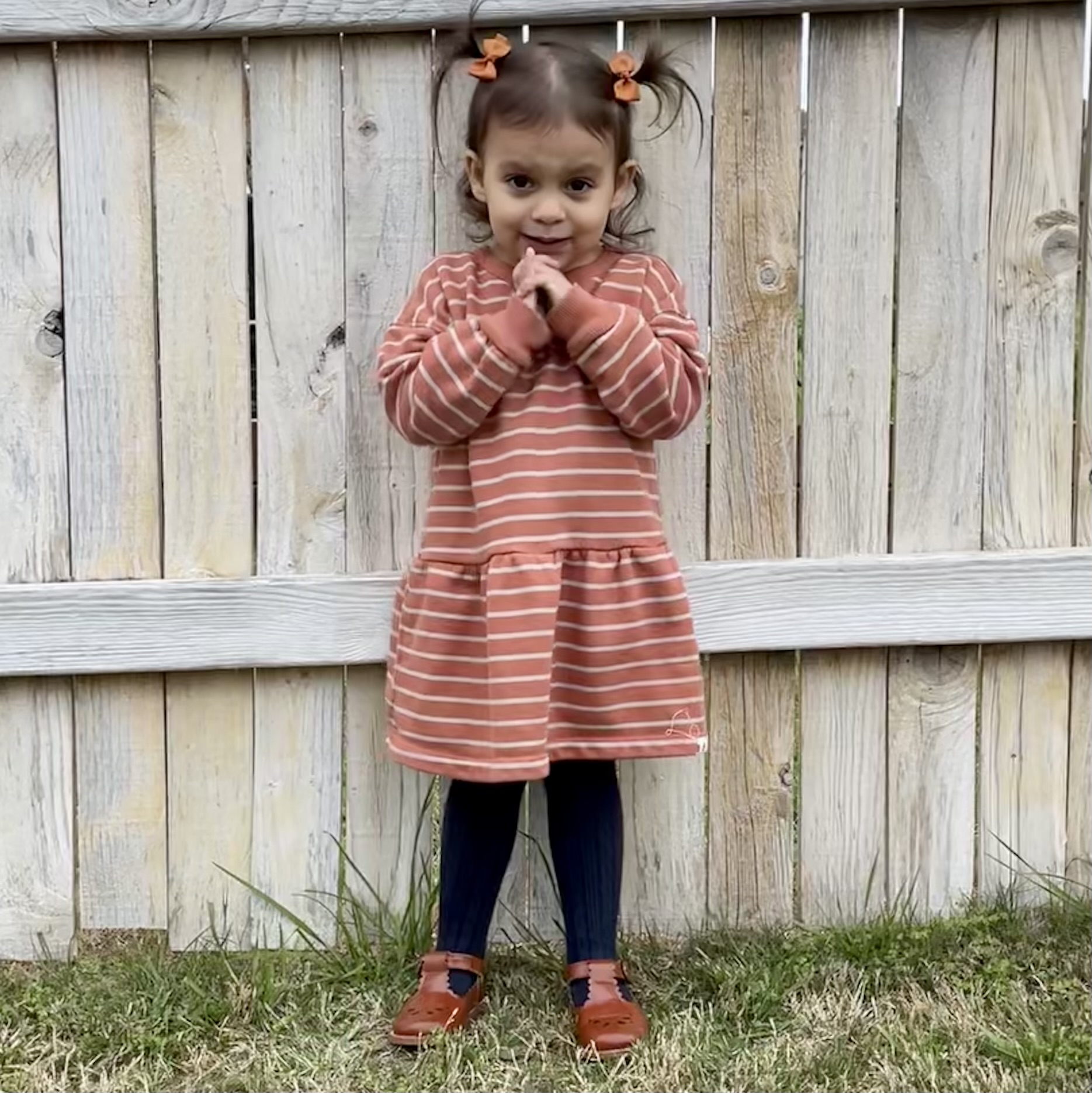 WHERE DO YOU LIVE?
Kali: Sparkly Friend's house.
Sully: I live in Sidney's house and Collin's and Shayden's.
WHO DO YOU LOVE?
Kali: Mommys and Daddys. And I love cough drops, can you buy some of them?
Sully: I love candy!
WHAT CAN YOU TELL ME ABOUT GOD?
Kali: God loves all of the ice and makes it cold, and He makes Frosty the Snowman out of pretty snow.
Sully: I know about God having my birthday, and someone broke my eye when they were running.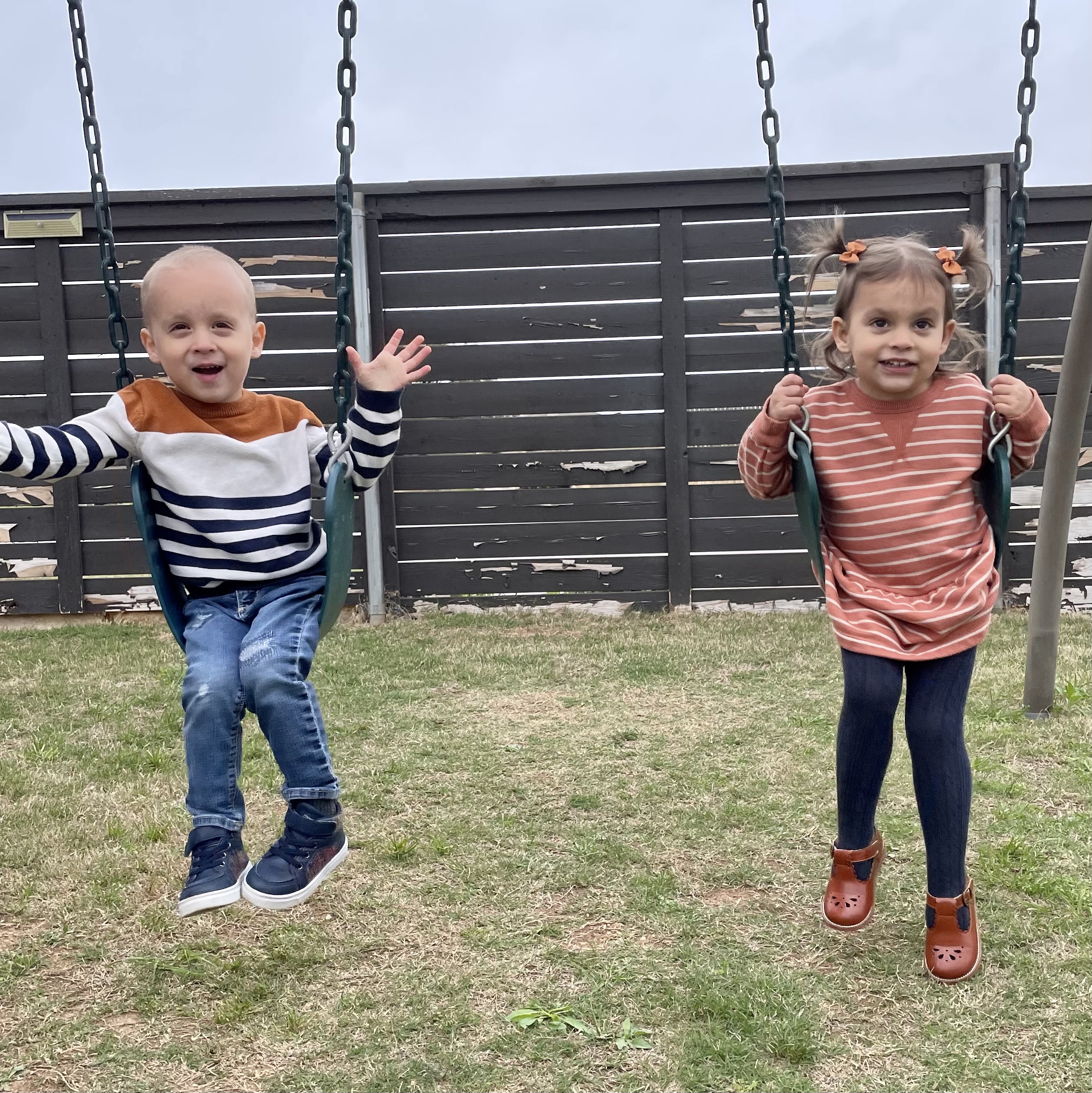 WHAT IS THE MOST IMPORTANT THING?
Kali: Ice and cold and snow and ice.
Sully: I don't like skating on ice 'cause I'm gonna sliiiiip. And an important thing is I like mustard.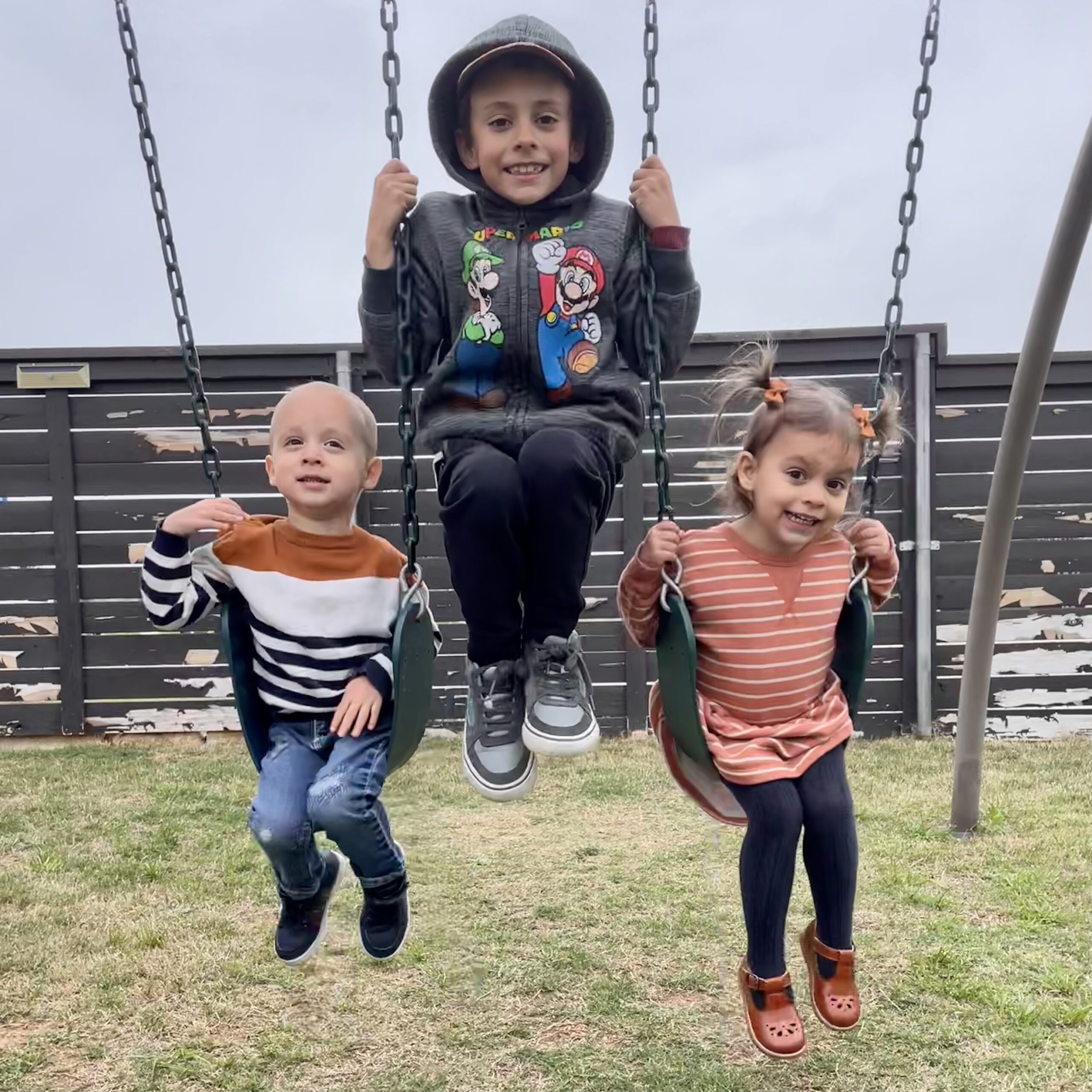 WHERE IS SOMEWHERE YOU WANT TO GO?
Kali: Oma and Opa's, and Sparkly Friend's house. All of the places I like to go. And gym! [mumbles, and when asked to repeat] I didn't say anything to you, just myself.
Sully: Shayden's and Sidney's house, and Collin's house.
WHAT IS SOMETHING YOU ARE EXCITED ABOUT?
Kali: I'm excited for my spinning dress.
Sully: I'm excited for all my friends to come to our house for our birthday and swing and bring presents. And I'll tell them 'who brought these presents,' and then I will say 'YOU!' And then I will say 'thanks, guys.'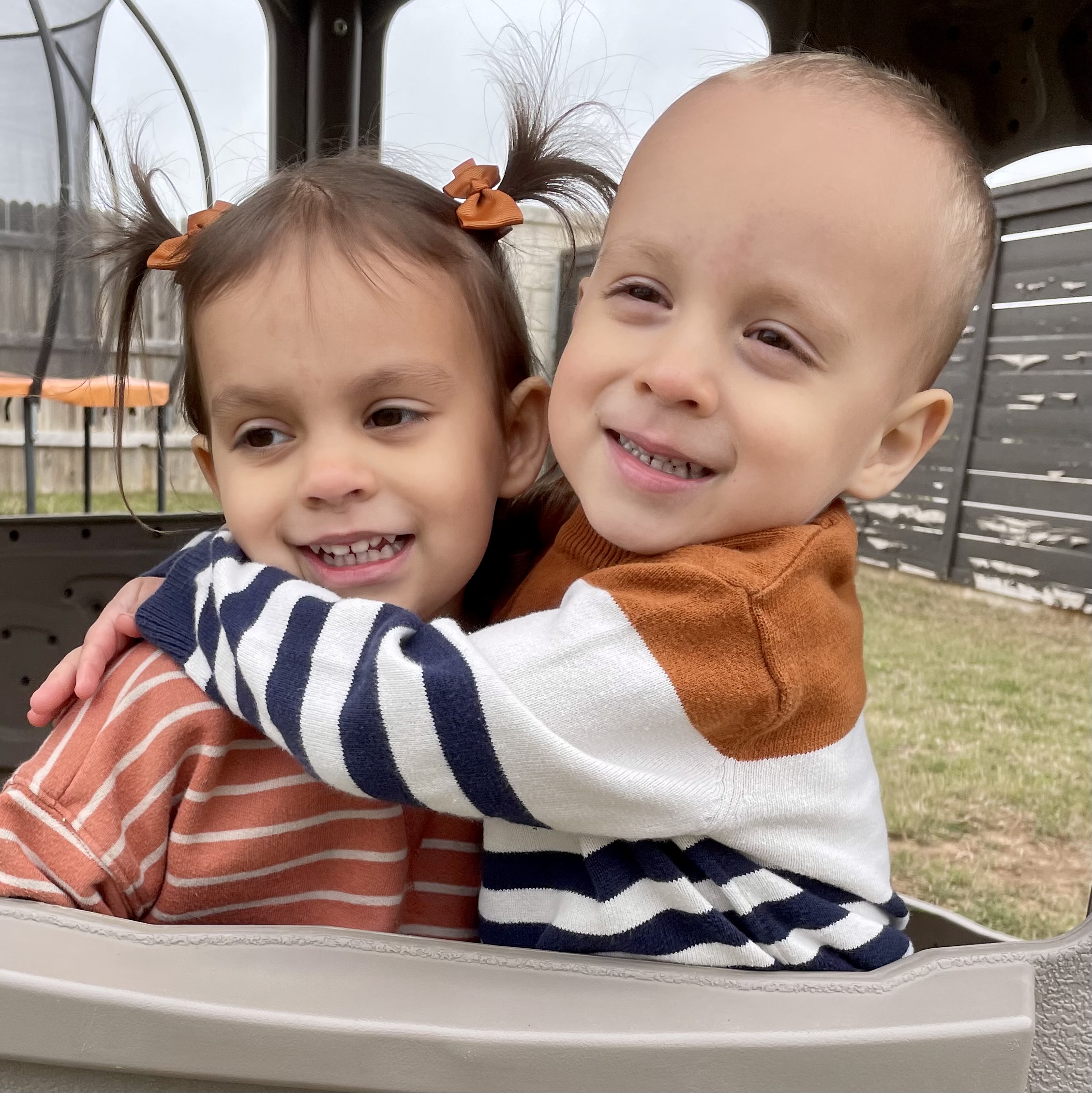 Happy half birthday, Kali and Sully! Go easy on Mama in this next half year, okay? But even if you don't—know that I will never, ever stop loving you two precious, beautiful souls. It's the honor and privilege of my life to be your mom.
Love Always and Forever,
Mama/Mommy