This month was fairly low-key for me. And after a whirlwind winter and early spring, the slower pace was a welcome change. Many of our regular activities are on hiatus for the summer, so Charleston and I have been spending more time playing at home and working on projects around the house. I know many moms would go crazy with our more relaxed schedule, but as a homebody and an introvert, I've appreciated the time at home. I've also appreciated the warmer weather: the temperatures have skyrocketed here in Austin over the last couple of weeks, and while most of the locals are complaining, I'm in Heaven!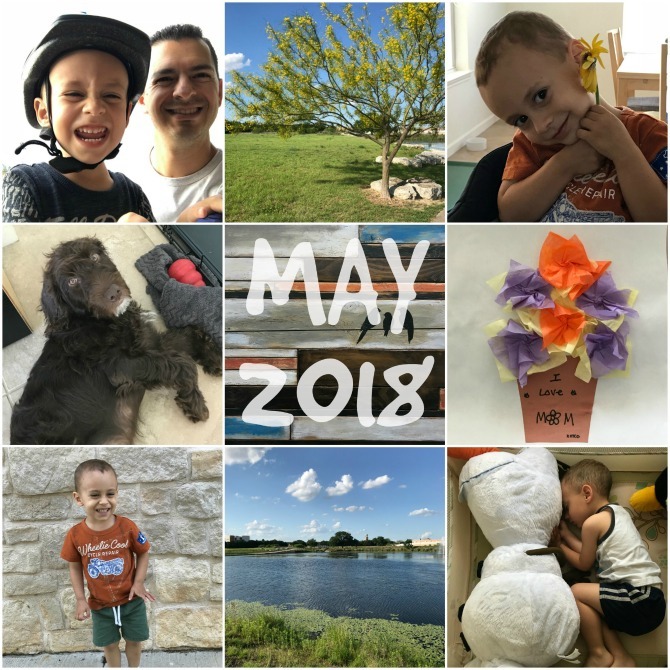 // READING LATELY //
This month's reading has been abundant and diverse. There were a couple of lighthearted books (I really enjoyed this one), a handful of creepy thrillers (this was my favorite), and a few excellent parenting books (I adored this). I read a NY Times bestseller that earned its spot on that list, and a sweet book from a celebrity I admire. I also read a number of incredibly challenging books that opened my eyes to new ideas and perspectives. This has particularly been the case with this book, which I am reading as next month's Reading Challenge book (a book that addresses current events). The topic of race is at the heart of many of our current cultural discussions, and it's a subject I'm doing my best to learn more about.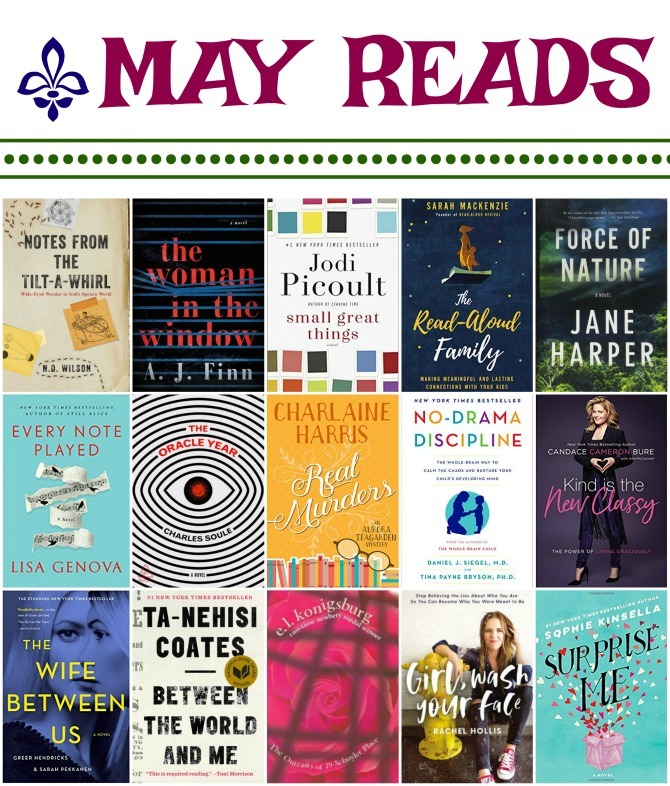 I'll be rolling out my reviews of these books over the next few weeks. I'm looking forward to sharing my opinions, and am eager to hear from you—have you read any of these books? What did you think?
---
// WATCHING LATELY //
The Marvelous Mrs. Maisel: We stumbled upon this Amazon Prime show when looking for a smart-but-funny new show to watch, and it was such a great find! Midge Maisel is a young Jewish housewife living in NYC in 1958. She is happily married to her successful businessman husband, Joel, and together they have two young children. Joel moonlights as a struggling comedian, and the couple spends their evenings at the Gaslight Cafe, where Midge cheers Joel on in his performances and helps him refine his act. One night, after yet another unsuccessful performance, Joel confesses to Midge that he is having an affair with his secretary. Joel leaves, and Midge goes on a drinking binge, then stumbles into the Gaslight Cafe where she gives an impromptu comedic performance and discovers she's actually quite talented. This all takes place in the first episode; throughout the remainder of the season, Midge grows more confident in her role as a comedienne while struggling to come to terms with the dissolution of her marriage and navigating 1950s stereotypes and expectations for female behavior.
I was incredibly impressed with this show. The acting is superb (it was so fun seeing Tony Shalhoub [Monk] in the role of Midge's father), the production is phenomenal (I LOVED the costumes, music, setting—all of it), and the commentary on 1950s culture (particularly related to feminism) is intriguing and somewhat shocking. The dialogue is hilarious and smart, and Midge's witty comic acts weave nicely into the main storyline, which is both humorous and heartbreaking. My only bone to pick with the show is that it is very crass; there is quite a bit of nudity in the series premier (though thankfully not in subsequent episodes), and there are F-bombs galore. In other words, DON'T watch this with kids. But Luke and I definitely enjoyed it, and are dying to find out what happens in Season 2.
My Rating: 4.5 stars.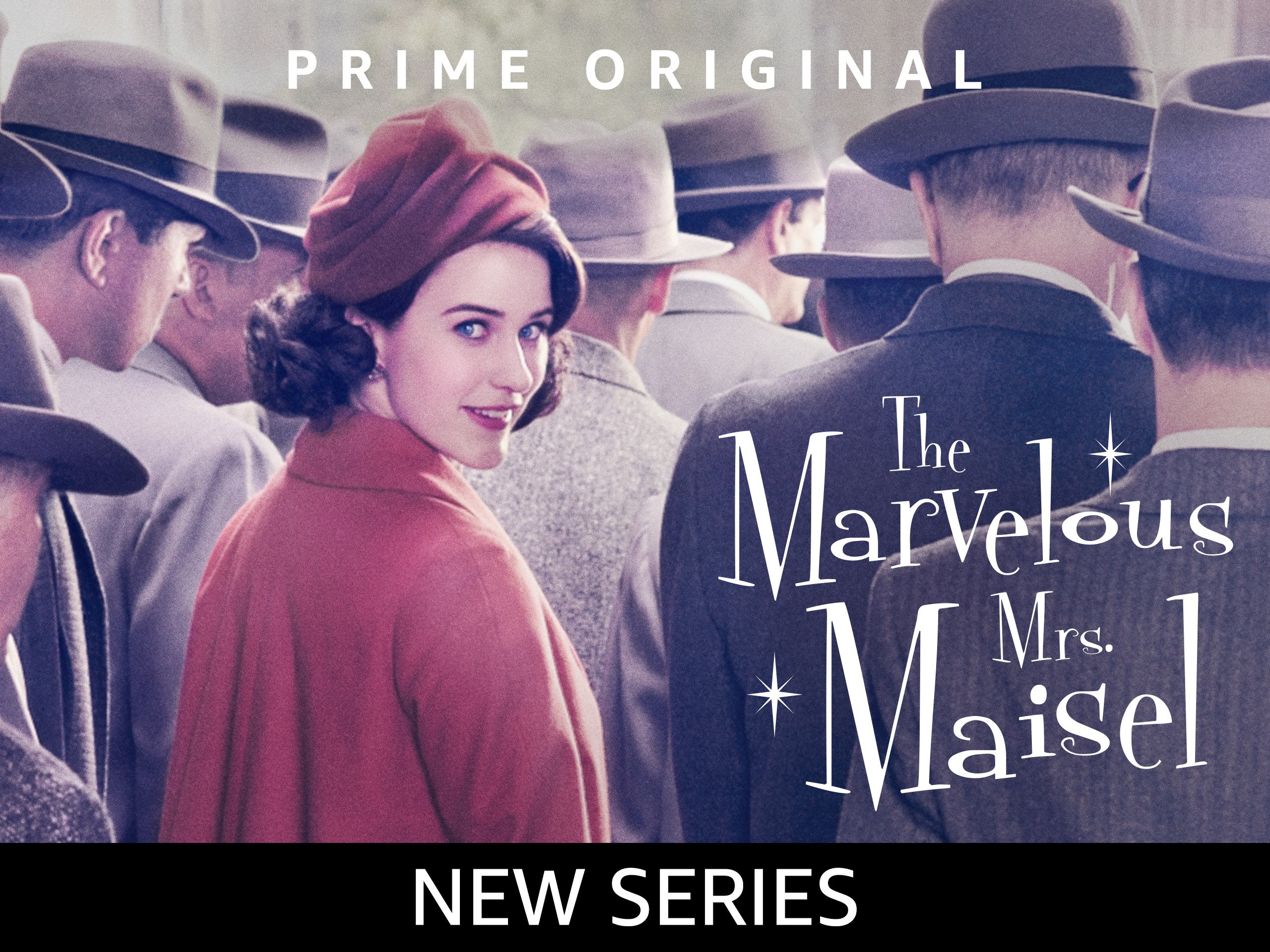 Luke and I are looking for a new show to watch. It needs to be available on Amazon or Netflix (we don't get cable); lighthearted is preferable, though we're open to something heavier. Any suggestions? For now, we are watching Parks and Recreation (as mentioned on Tuesday); I can't' say that I mind, though I do feel like there must be a lot of great shows that we are missing out on.
---
// LOVING LATELY //
In January, I made a list of 18 things I wanted to accomplish in 2018. I'm making good progress on that list, and this month we checked off one of the more daunting items: update the photos on our walls. I don't know about your family, but ours has thousands of pictures (including dozens taken by professional photographers) and almost none of them ever make it off of our phones or computers and onto our walls. The last time I framed any of our family photos was just after Charleston was born, over three years ago. We were in need of some updates!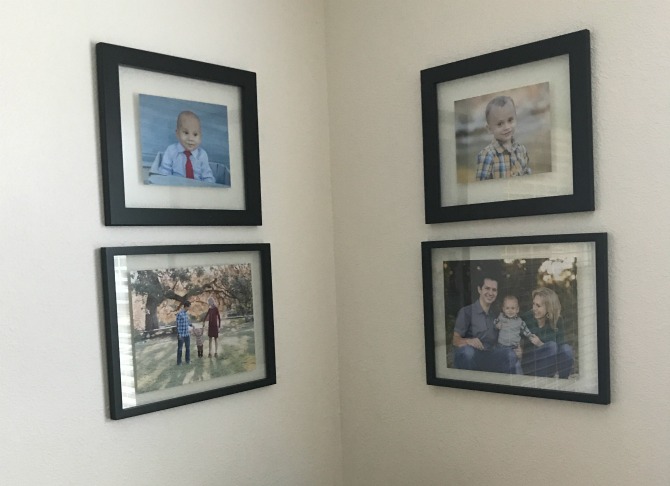 For a task that seemed so daunting, it hardly took any time at all. I already had some ideas about which photos I wanted to display, so I simply ordered prints from Shutterfly, picked up some frames from Target, and recruited Luke for a weekend of hanging pictures. We also hung a couple of the inexpensive canvases I ordered from this site, as well as some nicer art that has been lingering in our storage closet, waiting to make its way to our walls. We still have quite a bit of empty wall space that I'd like to fill, as well as many more photos that I would one day like to display, but it feels good to have made progress towards beautifying our home. And it makes me so happy to be surrounded by art and photos that I love.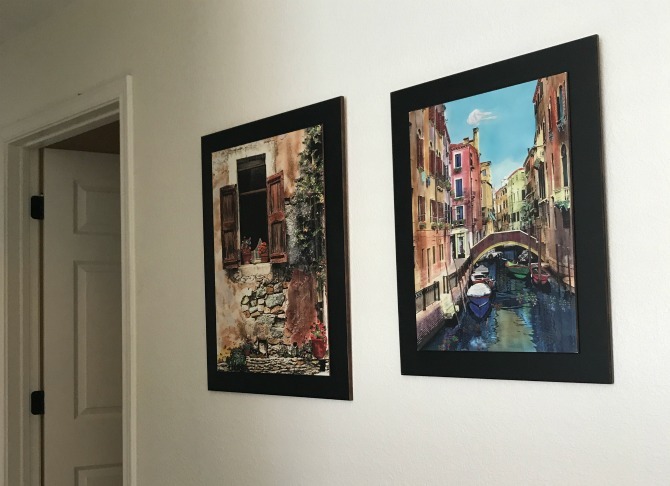 ---
// THIS MONTH'S CHARLIE-ISMS //
I think we might have turned a corner with Charleston this month! We had a very rocky start to his third year, but a combination of a less crazy schedule and more hands-on parenting (inspired by this book as well as this one) seems to be working its magic, and my sweet, eager-to-please son has returned. He's also kept life interesting with his hilarious commentary!
+ "What is the post office doctor going to do when he looks at my teeth?" (For some reason, he was of the opinion that the dentist was located in our post office.)
+ "I'm good at programming, but I'm not as good at making money as daddy. He makes much more money than me."
+ "Is a sister a girl? Right! I want to get a girl for a sister because I LOVE girls! And I want to name her Hudson."
+ "I don't want to watch the whole movie, I really just want to watch the credits." (And he did make us sit through the credits before he'd let us start the movie from the beginning.)
+ "Why do your ears have holes for your earrings? Did God just make them that way?"
+ "I have an idea for how we can get Sunnybird back. Maybe we can just go up to Heaven and get him and bring him back to our home."
+ "I wish that my friend wouldn't be naughty on the playground. He needs to take playgrounds lessons so that he knows how to behave."
+ "Mom and Dad, I really liked it when I married you guys." (We eventually determined he was referring to being in his aunt's wedding with us. When we exclaimed that he had not married us, he stated "but I'm going to marry that guy in tía's belly." He couldn't understand why he probably won't be marrying his cousin.)
+ "Mom, can you tell me a story about Jesus?" I proceeded to tell him a kid-friendly version of the Easter story. When I finished, he looked at me with a face of astonishment and said, "Wow! That's a crazy story!"
+ "Did somebody say POOP?!" (This, dozens of times per day. Including to the cashier at Sprouts. We've reached the potty humor stage, that's for sure!)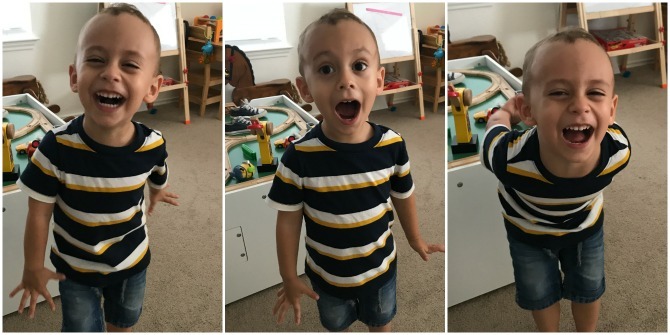 ---
// HAPPENINGS AND HIGHLIGHTS //
This month we finally transitioned Charleston's crib into a toddler bed. The change was long overdue (he turned three in January), but we weren't in a hurry because the crib was going unused! We'd never planned to be a cosleeping family, it's just something that happened during those hazy newborn days. . . three years later, and Luke and I just haven't felt the need to kick Charleston out of our bed. Until a couple of months ago, Charleston was napping in his crib, and sometimes spending the early hours of the night there, too. Lately, though, he was refusing to sleep anywhere other than Mom and Dad's bed, and we thought a Big Boy Bed might make his room more appealing.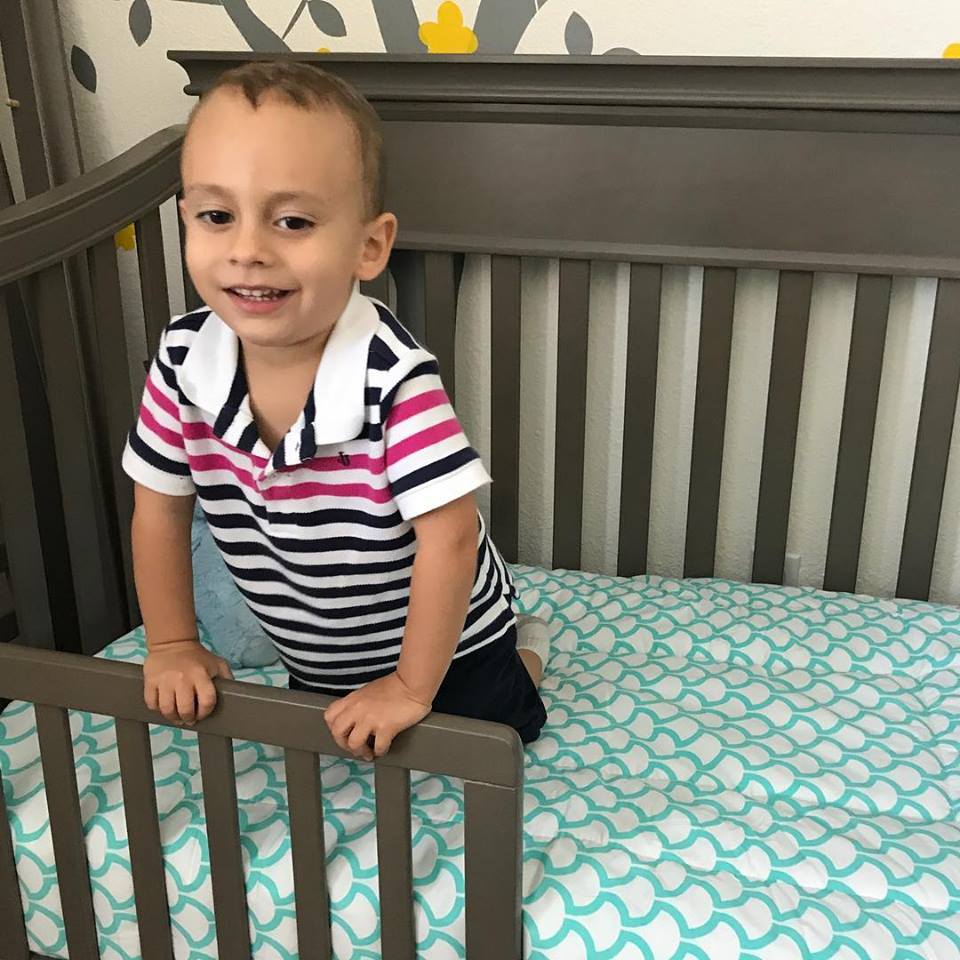 I was surprisingly sentimental over this big milestone (was it really even a milestone if the crib had already been abandoned much earlier?), but Charleston was excited about the change. And he loves his new bed! That is, he loves playing on it, jumping off of it, and reading in it. Sleeping in it is a different story. He is napping there, so that's a step! But he hasn't spent more than a few hours in it at night, and is usually headed to our bed within minutes of bedtime. (Photo evidence below.) For now, we are totally fine with it. These years of family snuggles will be gone before we know it, and I want to soak up every minute that we can.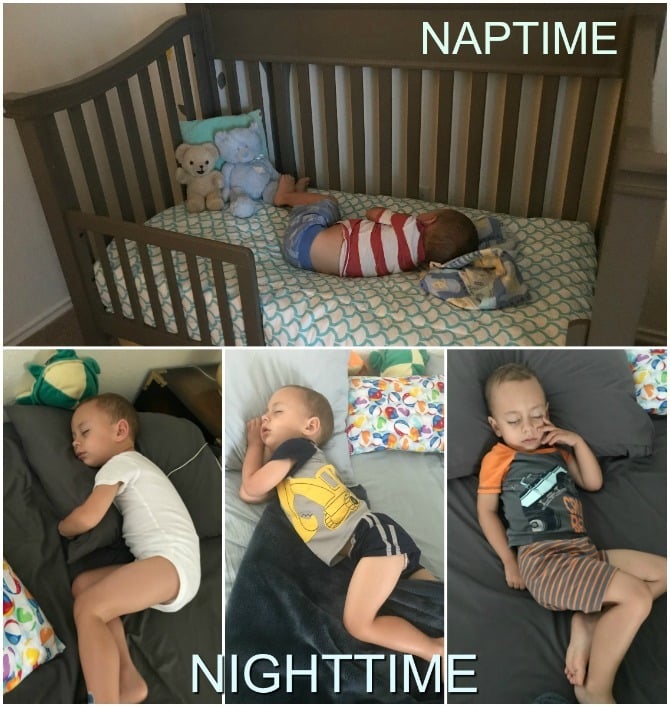 We had a pretty mellow Mother's Day. My boys let me sleep in until 10:00(!), and when it was time to get up, Charleston woke me with a hug and a beautiful card that he and Luke had made. We went to the late service at church, where all the moms were given long-stem roses and Charleston made me another adorable card.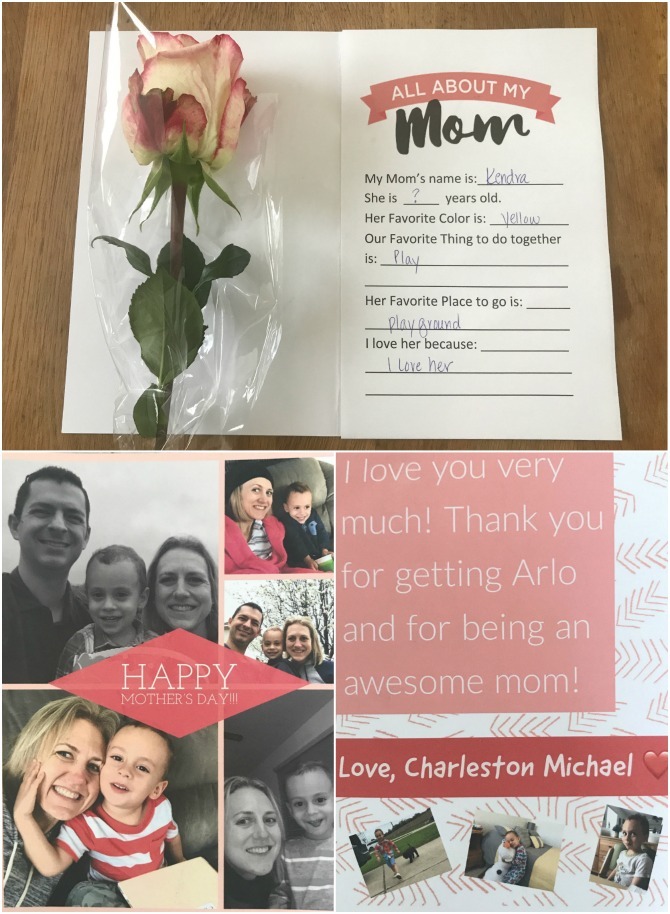 When we came home, I got to open my present (a Rumba!). Then we headed to Luke's parents' house to spend the afternoon with his parents and sister. We ate lunch, the dogs roamed the yard, and Charleston scootered to his heart's content. It was a nice and relaxing day, and a great time of reflecting on my motherhood journey over the last few years. This is my fourth Mother's Day as a mom, but each year I still pinch myself, hardly able to believe that after years of longing, I get to claim this holiday as my own. I am so incredibly blessed to be Charleston's mom.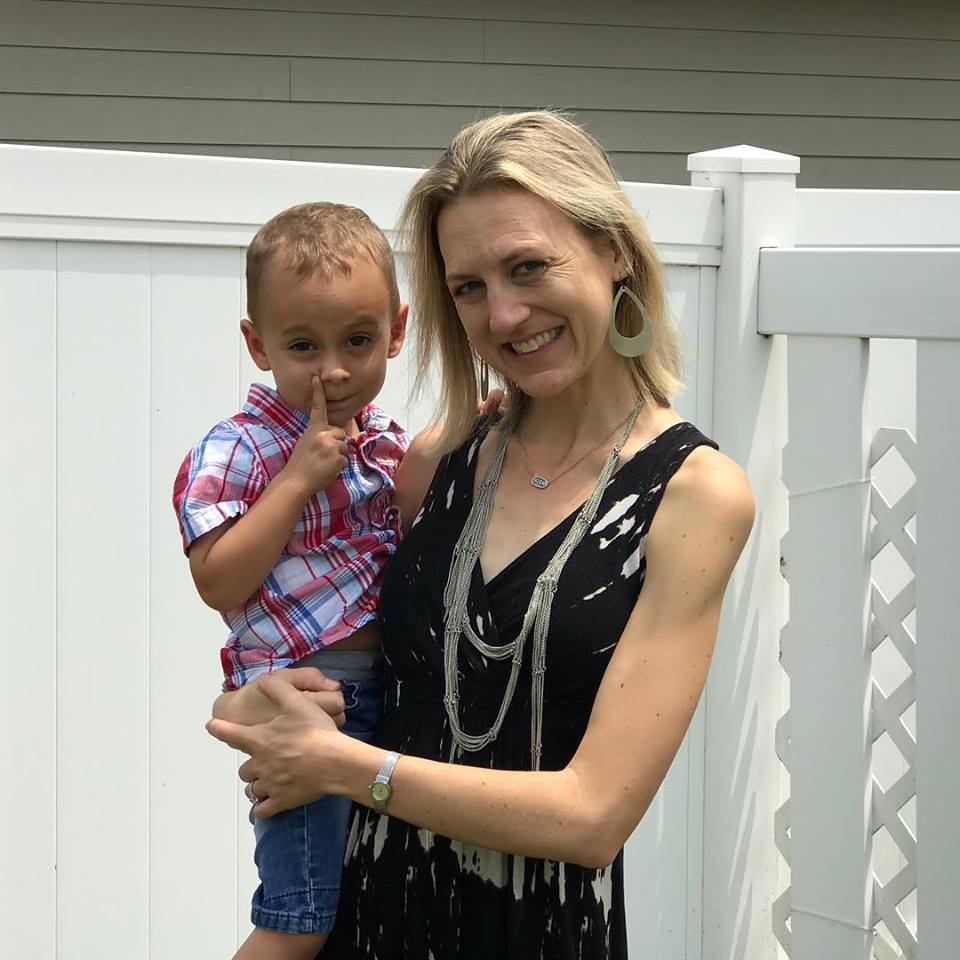 And that's about it for May's excitement. Like I said at the top, it was a blessedly low-key month. How about you, what were the highlights of your May?
As always, I'm linking up with Leigh Kramer to share what we are into this month!