As always, I came across a number of great articles and blog posts this month—far more than I could realistically share here. But I've combed through my favorites to pick out nine of the best. A few of these are meant to inspire, others will make you stop and think, and some I'm sharing because I know you'll find them incredibly useful. I've pulled out a key point from each link, but I hope you'll click through to read the articles in their entirety—they are all well worth the read!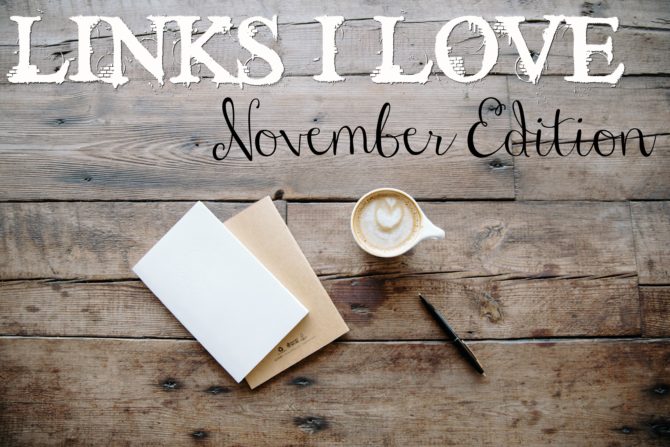 "Your life might have been messy and bumpy. It might have been colored by mistakes, anxiety, and fear. I know mine has. But all those things were catalysts to help you become a better, wiser, and more courageous version of yourself. So, embrace your story and how much you've grown from it. Be proud of what you've done and for wanting to create a better life for yourself."
"In the pursuit of Haven Making, I don't want my children to remember a mom who was stressed out, always pressed to get things done, or who was looking at her phone all the time. I want them to remember me being part of their lives, being willing to see life through their eyes, holding their hands and teaching them about little things, and big things and this amazing world, and about our amazing God."
"Write mini-reviews in the margins. We all love Amazon reviews, but in truth, the best reviewer is yourself, in the privacy of your kitchen, with the quiet of a pencil, where no one can harrumph or harangue you because you didn't like that one recipe that everyone is losing their minds over. Here is your private forum to scribble out your most honest thoughts about that dinner you just made."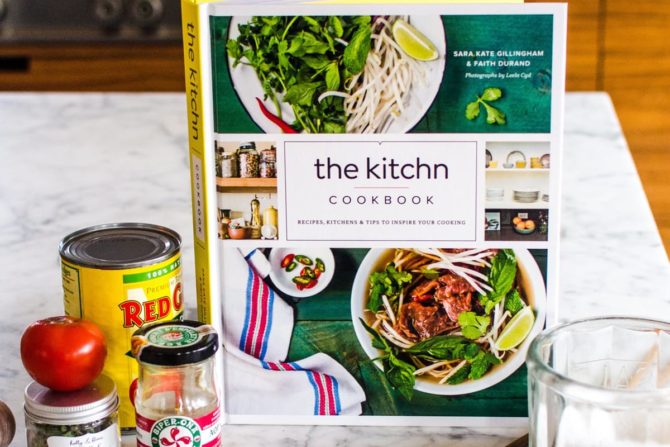 "I've come to realize that the things in my life that were all of it, the good, bad and ugly, are actually the things that brought me the most joy. That made me grow and change and become more human. I don't have to love every moment of being home with my kids, just like a working mom doesn't have to enjoy every second of her journey either. Existing in a dual experience of good and bad doesn't have to diminish your mothering or your working or any other part of who you are. We can struggle and still be good."
"If your mental library is inaccurate or plain wrong, you're going to struggle. You probably won't be very productive. Generally speaking, you'll muddle through things and you'll spend a lot of time correcting your own mistakes. Our minds, like any tool, need to be optimized."
"In the case of crime, what we all really fear is being a victim of theft and the feeling it would leave us with to come home and see our sanctum sanctorum ransacked. True fear is a gift. The fear that a pompous neighbor might have told you they don't have, or gone further in explaining they don't have anything worth stealing, isn't the same thing. That's nothing more than complacency and complacency kills."
"It doesn't have to be a major event to make an impact. I keep underestimating the power I have: I can improve life in small, but significant, baby steps. I can take care with the every day and see results. I need to be reminded of that, of the low stakes but potentially high impact decisions. The value of mindfulness."
"Round Three: Hi, Buttermilk! Why the sad face? Oh wait, you're sour.
Yes, I'm sour. Obviously. I'm curdled milk why do you have to get on my case, man??? Sorry. I have anger issues. I sit lonely in the dairy case next to the popular kids regular milk and chocolate milk; even almond milk gets more love then I do!"
"Research reveals that when we relax, or enter into a window of daydreaming, the brain does not slow down or stop working at all, but rather many important mental processes happen during those times in the same physiological way the brain works when we sleep at night. Accruing evidence suggests that these times of rest are important for recalling personal memories, imagining the future, and feeling social emotions with moral connotations."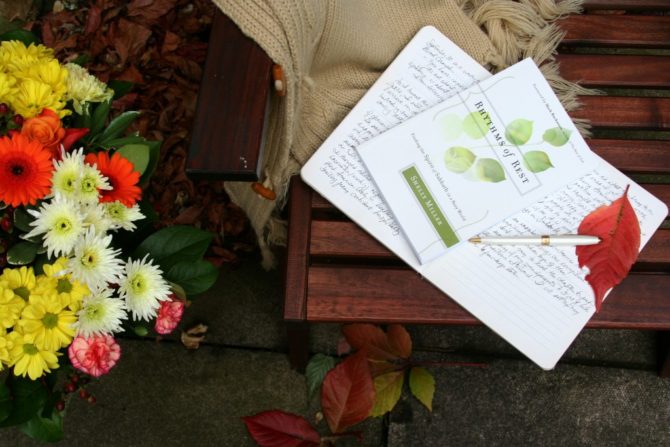 Feel free to share a link to one of the best things you've read this month, or even something you've written yourself!
Save
Save
Save