So far, my reading in 2021 is off to a strong start. Because I track my books from December-November, I've already read over a dozen books "this year," including some very memorable titles. Let's dive into the reviews!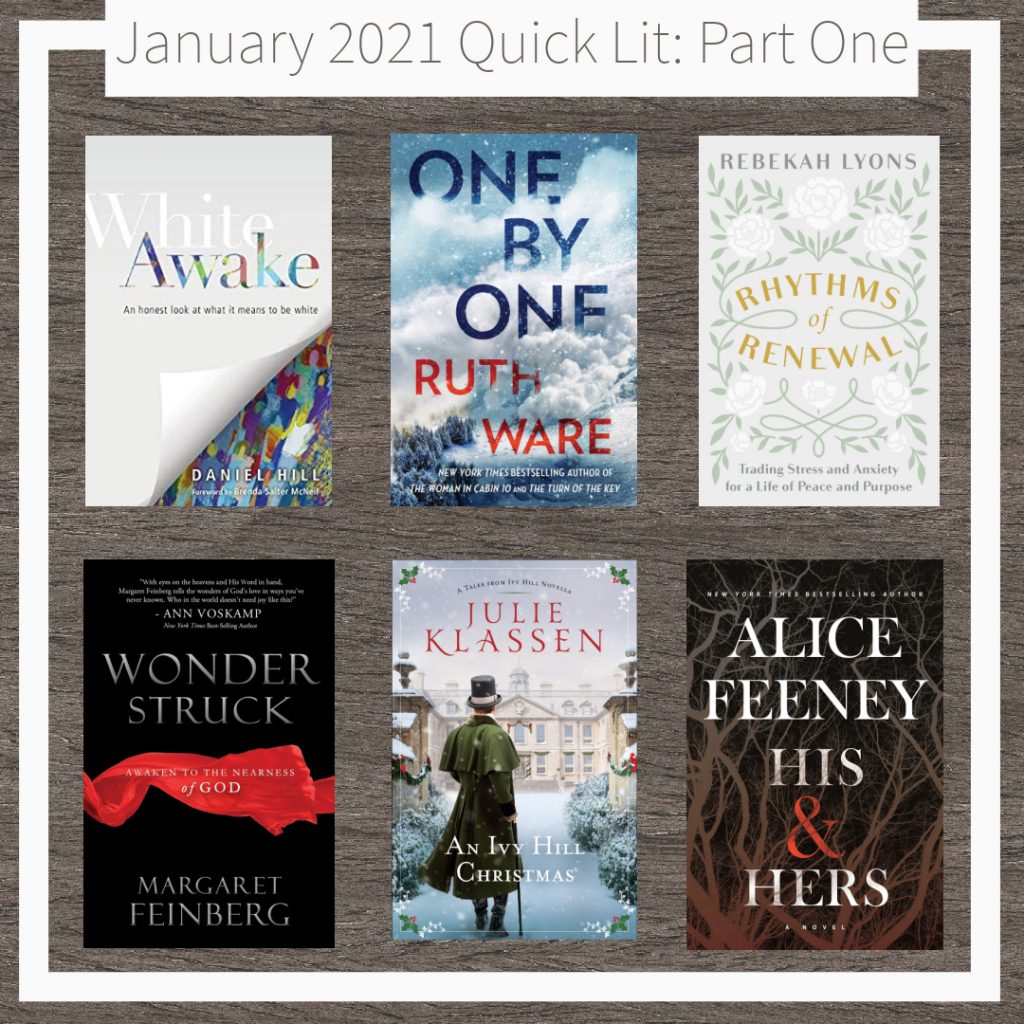 His & Hers, by Alice Feeney: Anna Andrews is a successful BBC news presenter who has thrown herself into her career following the death of her infant daughter and the subsequent dissolution of her marriage. Then her role as presenter is unexpectedly stripped away from her, and Anna is assigned a new story to cover: a woman has died, and the victim is one of Anna's childhood friends. In covering the story, Anna is forced to relive adolescent traumas she would rather have left in the past, and it becomes clear that Anna had more than one reason to want this woman dead.
Meanwhile, Jack Harper is a hardened investigator assigned to the case. Jack is desperate to conceal the fact that the victim was well known to him, knowing that their connection could make him a lead suspect in his own investigation.
It's best to enter into this thriller blind, so I won't say more, but know that it is one wild ride up until the final page. I loved the triple narration from Jack, Anna, and the unknown murderer, and was intrigued by the ways their stories intersect. The novel is deeply creepy and more gruesome than I usually care to read, but I was willing to overlook the disturbing portions for the sake of an excellent story. I always appreciate a thriller with a literary bent and really enjoyed the numerous highlight-worthy reflections on human nature, perception, and motives.
My Rating: 4 Stars.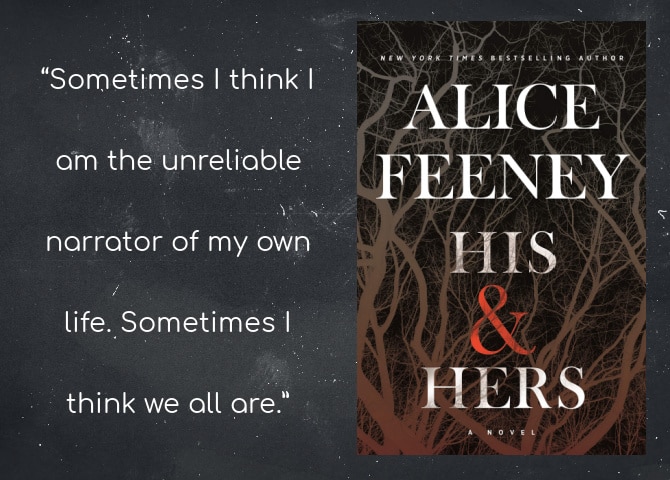 ---
Wonderstruck: Awaken to the Nearness of God, by Margaret Feinberg: I chose this as my winter selection of books coinciding with my word for the year, and I could not have picked a more perfect book to set me up for success in seeking Wonder in 2021. I'll be sharing a full review of this phenomenal title in a couple of weeks.
My Rating: 5 Stars!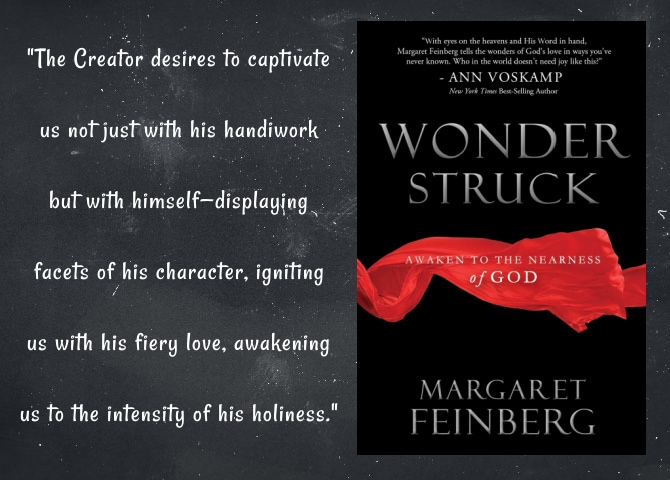 ---
White Awake: An Honest Look at What It Means to Be White, by Daniel Hill: Until a few years ago, I never gave much thought to my white skin. Of course I knew I was white, but I wouldn't have cited my skin color as an important part of my identity, and I definitely did not recognize the ways it shaped my lived experience. As racial tensions have become more apparent in our nation, it's become harder to ignore the issues of race in general and my own race—and subsequent white privilege—in particular.
Daniel Hill had an awakening of his own when he heard these words: "Daniel, you may be white, but don't let that lull you into thinking you have no culture. White culture is very real. In fact, when white culture comes in contact with other cultures, it almost always wins. So it would be a really good idea for you to learn about your culture." This was the start of a personal journey to understanding and addressing systemic racism in America and especially within the church. In White Awake, Hill shares what he has learned about cultural identity and offers his ideas for reconciliation and healing as we cross the dividing lines that racism has imposed on our nation.
Having been on my own journey of understanding racism, identity, and social justice—a journey that has involved the reading of several books and listening to numerous podcasts and teachings from people across the political and racial spectrum—I was familiar with most of the content within this book. I nodded along in agreement with many of Hill's postulations, while disagreeing with some of his ideas. I appreciate that this is written from a Christian perspective, as I have a hard time envisioning hope and reconciliation without Divine intervention. I also found it helpful that this was penned by a white person who himself is on a journey of understanding white privilege.
While I respect Hill's humility in discussing this challenging issue, and I admire his desire for unity, the self-shaming is pretty heavy handed, and I worry that aspects of his message—the same message that is being espoused by many within this anti-racism arena—could ultimately bring about more division than reconciliation. I'm still sitting with a lot of these ideas and don't yet have fully formed answers or even clear-cut opinions, so while I'm glad that I read this book, I can't say that I fully buy into Hill's messaging or his approach. (I feel even more strongly in this after reading Candace Owens' Blackout, which I'll be reviewing next week.)
My Rating: 3.5 Stars. (Rounded down to 3 stars on Goodreads).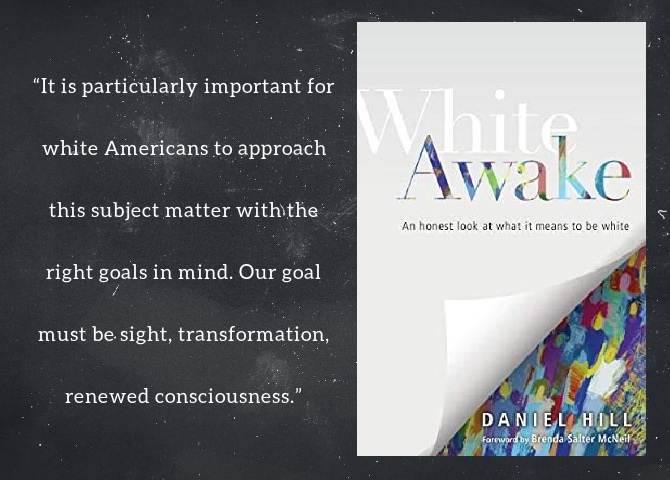 ---
An Ivy Hill Christmas, by Julie Klassen: In this Regency romance, Richard Brockwell is the younger son of Ivy Hill's most prominent family. Richard hasn't been home for Christmas in years, but this Christmas—at the insistence of his widowed mother—he reluctantly leaves behind his London townhouse to spend the holidays in Ivy Hill. The return of the eligible bachelor stirs up the excitement of several of Ivy HIll's female residents, including Arabella Awdry (who has sworn off marriage—particularly from someone as disreputable as Richard Brockwell) and Susanna Evans, a widowed young mother with whom Richard has a storied past. New love blossoms and old secrets emerge as the citizens of Ivy Hill commemorate the Christmas holidays in grand English style.
With its wintery scenes and descriptions of traditional British holiday celebrations, this made for a comforting Christmas-week read. The story is engaging and the banter is amusing, as are the numerous Jane Austen allusions. The story incorporates plenty of faith-related themes (forgiveness, redemption, grace, charity) without being overtly preachy. I wanted more from the characters, though, and found the many periphery characters and hinted-at storylines confusing. (I suspect this would not have been a problem if I were familiar with this series.)
I'm generally a huge fan of Julie Klassen and was disappointed not to have loved this more; I'm assuming the awkward novella length was largely to blame—there was simply too much story to fit into a shorter book. That said, the novel has me intrigued to learn more about the town of Ivy Hill, and I will likely read more in this series in the future.
My Rating: 3.5 Stars. (Rounded up to 4 stars on Goodreads.)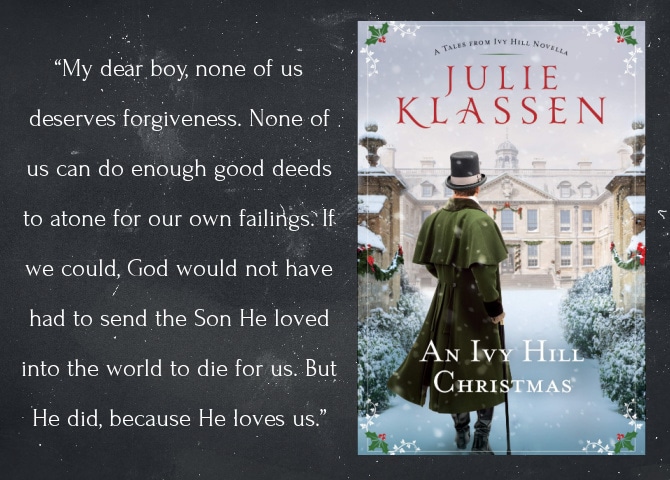 ---
Rhythms of Renewal: Trading Stress and Anxiety for a Life of Peace and Purpose, by Rebekah Lyons: This past year wasn't easy for any of us, but even before the craziness of 2020, our society was in the midst of a collective mental health crisis of epic proportions, with anxiety, depression, and loneliness all on the rise. Christian teacher and writer Rebekah Lyons had personal experience with these mental health struggles, having battled recurring bouts with chronic panic attacks even after having previously published books about overcoming anxiety. In Rhythms of Renewal, Rebekah shares the regular rhythms she relied upon to move from a life of stress to one of peace and purpose. She begins by showing how to find Rest and Restoration; these are the input rhythms that allow Jesus to fill us and prepare us for the output rhythms of Connection and Creation. Each of the twenty-eight practices is introduced with a story from Rebekah's life, followed by Scriptural and scientific evidence as to why and how these rhythms can serve to bring health and fulfillment.
I was very intentional about picking up this book during my own season of heavy anxiety, depression, and stress, and I had high expectations for helpful answers and practices to bring with me into a hopefully-healthier year. Sadly, this book didn't offer many original suggestions. The strategies are sound but a little too simplistic and surfacey for tackling genuine mental health struggles, and the book left me wanting more than the expected pat advice to take more walks, put down the phone, or take up a new hobby. I will say that the second half of the book is much better than the first half; I particularly appreciated the connection rhythms and Rebekah's thoughts on vulnerability and bearing one another's burdens, and the sections on finding purpose through creativity and responsibility really resonated with me.
Rebekah is a likable and relatable guide along this path to renewal, and perhaps I would have appreciated this book more if I had come to it from an emotionally/mentally healthier place. The book definitely falls within the category of Christian Self Help "Lite", so if that's what you are needing right now, this might be a fitting read to help you get 2021 off to a good start. (If you're looking for something deeper, pick up John Eldredge's Get Your Life Back, which I'll be reviewing next week.)
My Rating: 3.5 Stars. (Rounded up to 4 stars on Goodreads).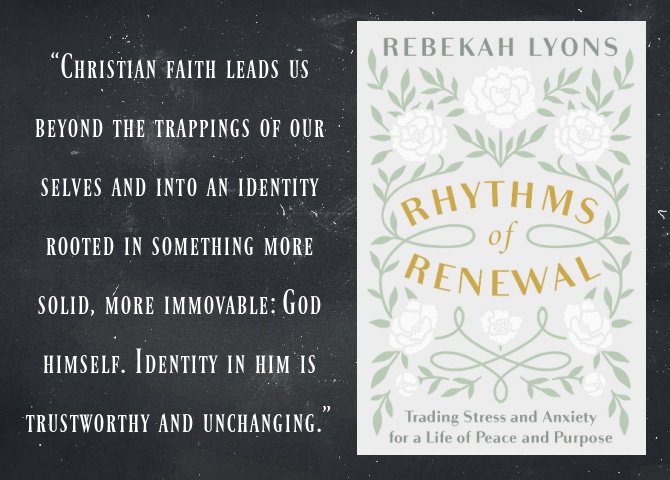 ---
One by One, by Ruth Ware: Eight coworkers are gathered at a luxury ski resort in the French Alps for a company retreat. They have gathered to discuss the future of Snoop, their trendy London-based tech startup. But the already-tense retreat takes a turn towards the deadly when an avalanche leaves the group and their service hosts (a chef and housekeeper) stranded from the outside world. Members of the group begin disappearing or dying at an alarming rate, and it quickly becomes clear that there is a murderer in their midst.
This is an atmospheric locked-room mystery replete with Ruth Ware's trademark unreliable narrators and mounting suspense. I enjoyed the winter setting, numerous red herrings, and enjoyable-to-hate assembly of characters. There is also some interesting discussion of entitlement and responsibility, as well as commentary on belonging and start-up culture. But the story itself is fairly formulaic and the "slow burn" is a way too slow at points. While I've enjoyed some of Ruth Ware's books in the past, this is certainly not her at her best. If you are looking for a read-alike with more complex backstories and themes, I'd recommend Lucy Foley's The Guest List.
My Rating: 3 Stars.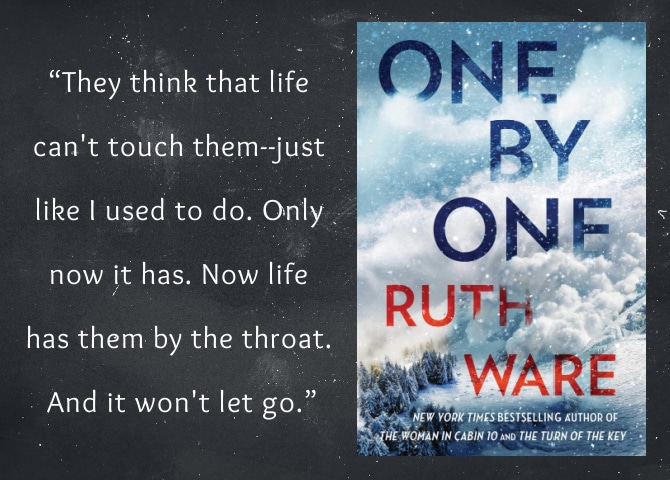 ---
Part Two of this month's Quick Lit post is headed your way next Thursday. Have you read any of these books? If so, I'd love to hear your thoughts.