In the not-so-distant past, life stories (in the form of biographies, essays, and memoirs) weren't a genre I was particularly drawn to. However, in recent years, these types of books have become some of my favorite things to read. The books I'm sharing today all fall into the broader category of life stories; while they differ in format and content, each provides an intimate glimpse into the life and mind of the author.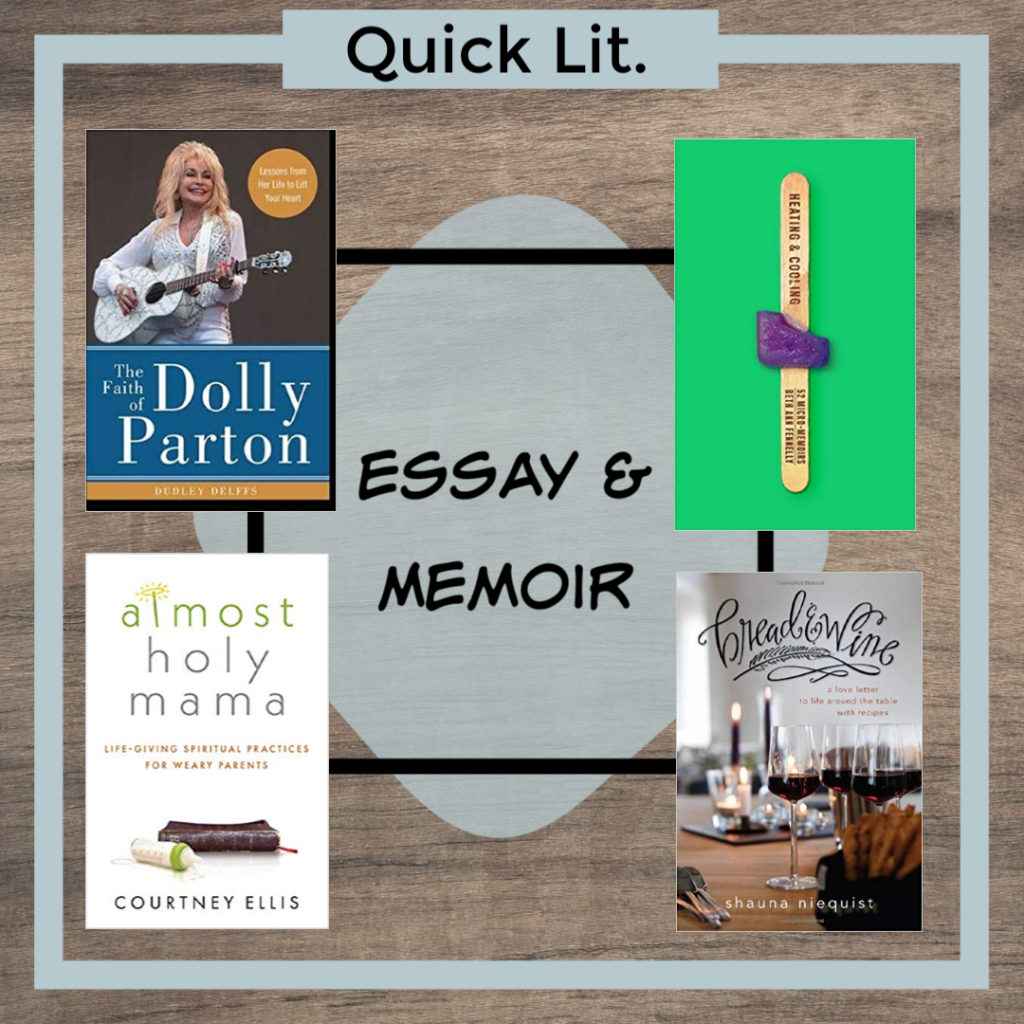 The Faith of Dolly Parton: Lessons from Her Life to Lift Your Heart, by Dudley Delffs: (Don't be misled by the title: though it features Dolly Parton's name, this book is really the story of the author—hence its inclusion in this particular round or book reviews.)
Dolly Parton is one of the most iconic celebrities of our era, and her artistry, enthusiasm, and generosity have been an inspiration for countless individuals—myself include. Dudley Delffs is one of the many people whose life has been touched by Dolly, and in this memoir he recounts the ways in which his life has been impacted by Dolly's life, work, and faith.
I read this book in the hopes of learning more about the person of Dolly Parton, and while the book does contain many stories about her life, it is hardly the behind-the-scenes look at her faith that I was hoping for. Delffs has never met Dolly Parton, and this book isn't so much about Dolly as it is about Delffs and his impressions of the artist.
I enjoyed the lessons Delffs gleaned from Dolly's life about integrity, hard work, laughter, courage, and humility, and it was interesting to see how these lessons translated to Delffs' own experiences. I also liked the way Delffs invites the reader into the learning process with reflective questions at the end of each chapter. But I missed hearing from Dolly herself, and would have liked a more personal flavor that could have been gleaned from interviews or even a personal relationship between author and artist. If you enjoy creative memoirs, you might like this one, but don't go into it hoping to learn more than peripheral information about Dolly Parton.
My Rating: 3.5 Stars.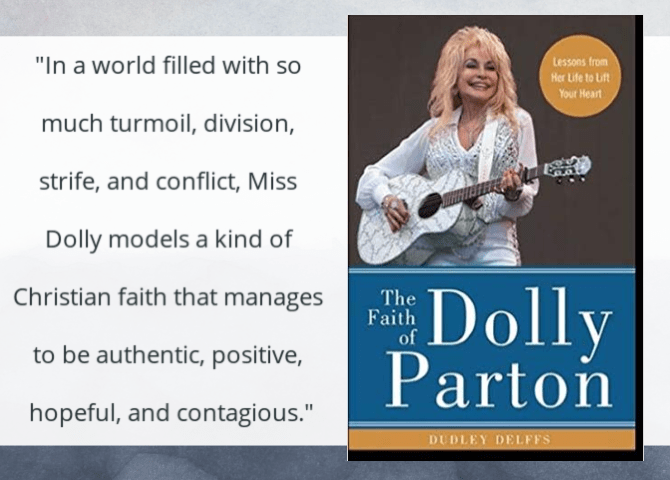 ---
Almost Holy Mama: Life-Giving Spiritual Practices for Weary Parents, by Courtney Ellis: When Courtney Ellis, a Presbyterian pastor and mom to two (almost three), found herself running on empty, she sought solace and connection to God through ancient spiritual practices. But could these practices fit into the life of a working mom? Ellis aimed to find out, adopting one new practice (prayer, fasting, gratitude, pilgrimage, etc.) each month over the course of a year. This book chronicles her quest for spiritual renewal and holiness. Through her humorous recounting of deeply relatable experiences, Ellis demonstrates that these practices are relevant for a modern generation of mothers. . . they just might not look exactly as we would expect or hope them to (but what about motherhood does?).
I really enjoyed Liturgy of the Ordinary and was hoping this book would be along the same vein. While this book has a similar tone, and Ellis in fact quotes that book, I resonated much more with Liturgy. I've grown weary of stunt memoirs like this one and honestly would have skipped this book if I'd realized it would take that format. I love the idea of implementing these spiritual practices in my life, possibly following a practice-a-month format like Ellis did for this book, but reading of her experience felt more humorous and less spiritual or practical than I would have preferred. I also had a hard time accepting this as a challenge by an ordinary mom, as Ellis is actually a pastor. Given her profession, I would have liked to see how her practice played into her work. The book could have benefited from more Biblical content and fewer references to other books, bloggers, and teachers.
Ellis is a talented writer and this is an entertaining read; it just didn't provide the rich spiritual experience I was hoping for in a book like this.
My Rating: 3.5 Stars.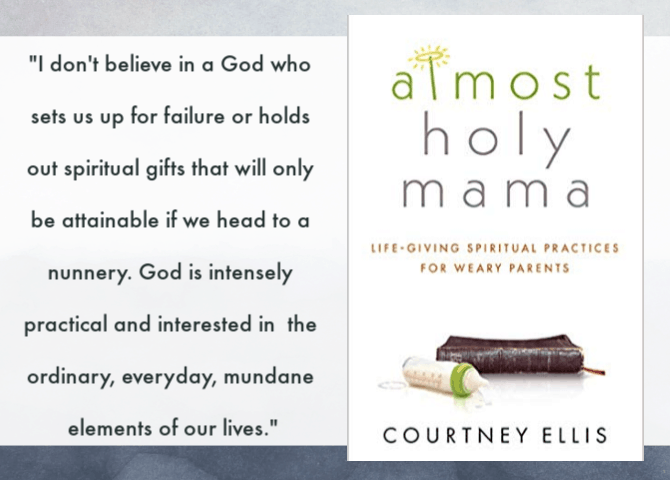 ---
Heating & Cooling: 52 Micro-Memoirs, by Beth Ann Fennelly: This is one of the most unique memoirs I've ever read. Told in essay-style vignettes, the chapters vary in length from a couple of sentences to a few pages. Each micro memoir offers a witty social commentary or a glimpse into a chapter of the author's life, from childhood to her adult relationships with her parents or spouse or children.
Fennelly has an uncanny ability to pack copious emotion and insights into a few sparse words. The chapters range from sentimental to irreverent, but nearly every one surprised or moved me, and more than one had me laughing out loud and rushing to find Luke so I could share it with him. My personal favorite essays were those about Fennelly's comfortable but beautiful 20-year marriage and her heartfelt descriptions of her children.
This book was the perfect companion for late night nursing sessions, with its compact format and entertaining content that could be easily absorbed in short increments of time. I'd love to read more from this author.
My Rating: 4 Stars.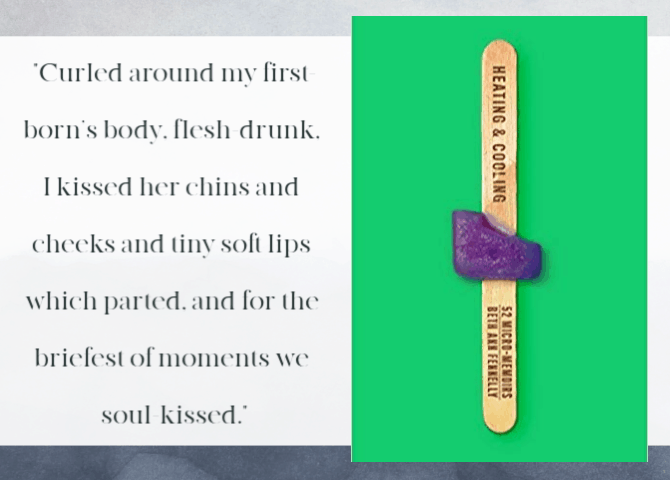 ---
Bread and Wine: A Love Letter to Life Around the Table, by Shauna Niequist: I've been working my way through Shauna Niequist's books over this past year, and I really loved this one—much more than Present Over Perfect and Cold Tangerines, and almost as much as Bittersweet. Bread and Wine is a collection of personal essays reflecting on community, family, faith, and gathering around the table. Compared with the essay assortments in Niequist's other books, the essays here are much more cohesive, united by the central theme of food, with relevant recipes listed at the end of each chapter. The book even includes a reader's guide and corresponding menus for small group gatherings.
Niequist is an observant and relatable storyteller with a knack for gleaning significance from the simplest moments, and I love the way that she weaves profound insights into warm anecdotes and seemingly simple vignettes. I especially related to her essays on infertility and pregnancy loss, and I loved her beautiful reflections on parenting. And while I'm not a foodie myself, I appreciated the significance that Niequist extracts from stories about food and cooking.
The tone of this book is much more uplifting and less self-absorbed than that of her other books, which I appreciated. Though I wouldn't have minded more explicit reflections on God and faith, these themes are present, and perhaps their subtly will make this memoir more appealing to a broader audience. Bread and Wine inspires a slower, more thoughtful pace of life and a greater appreciation of family, friends, and genuine hospitality—practices that are relevant to all of us, Christians and nonbelievers alike.
My Rating: 4 Stars.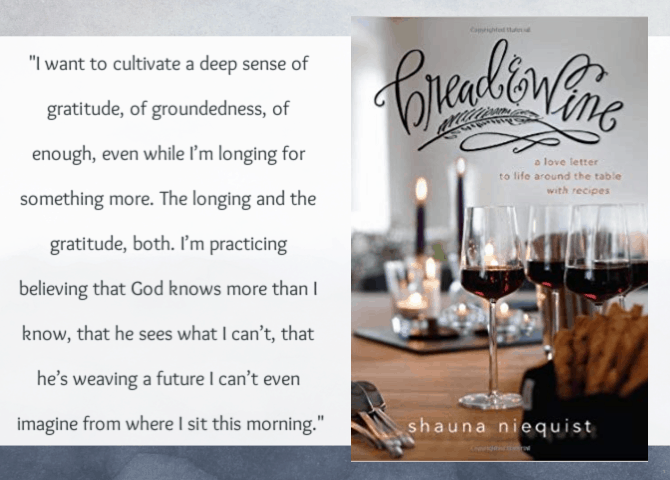 ---
Are you drawn to books of this type? What is your favorite?