I am so excited to share these reviews with you today. There are a couple of titles I LOVED, and all five of them prompted fairly strong reactions. Let's get to the reviews!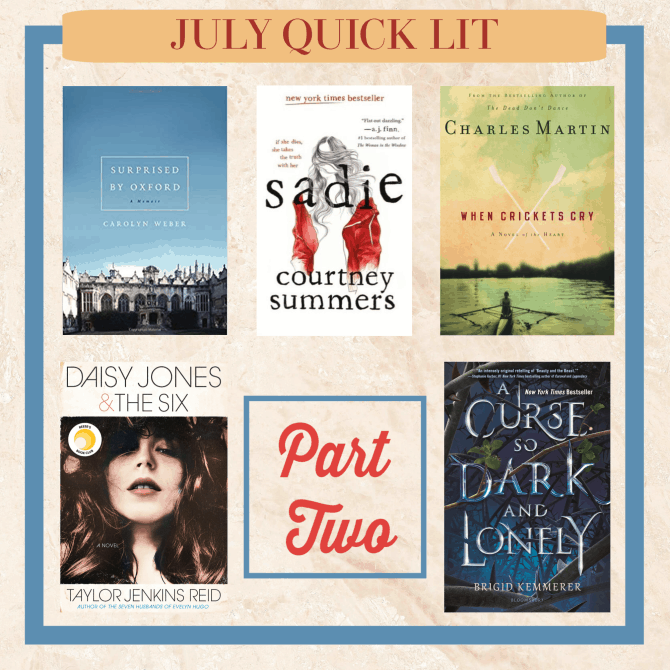 A Curse So Dark and Lonely, by Brigid Kemmerer: In this very loose retelling of Beauty and the Beast, Prince Rhen of Emberfall has been cursed by an evil enchantress to repeat the autumn of his eighteenth year until he discovers true love. At the end of each autumn, if he has not captured the heart of any woman, he turns into a bloodthirsty monster. After hundreds of failed seasons, Rhen has now destroyed his family and much of his kingdom. Yet he has no choice but to continue attempting to break the curse with each woman that his loyal guard, Grey, brings him from the parallel world of Washington, D.C.
Rhen's latest conquest is Harper, a spunky teenager who has never allowed the limitations of her Cerebral Palsy to hold her back. After years of hardship brought on by her mother's cancer, her father's death, and her brother's attempts at holding the family together by working as a hitman for a mafia-like gang, Harper is no stranger to fending for herself. Upon finding herself in Emberfall, she is immediately wary of the haughty Prince Rhen and his frightening guard. But Harper quickly develops a heart for the people of this kingdom and is determined to help them in whatever way she can—even if that means forming an alliance with her captors. Rhen is charmed by this headstrong young woman—but can he let down his own defenses enough for true love to flourish?
I'm not usually a big fantasy reader, but Meredith's effusive praise for this novel on this podcast (as well as her subsequent interview with the author) convinced me to give it a shot. After all, Beauty and the Beast is my favorite movie of all time. And I have to admit that I found this book completely captivating! Though the premise is familiar, the characters are unique and incredibly well-drawn. Harper is an admirable heroine—smart, confident, and compassionate—and I loved the inclusion of a character who possesses physical limitations but is not dominated by them. Rhen took me longer to warm up to, but I soon grew to love him as well. Perhaps my favorite character was the loyal Grey, who displays chivalry, strength, and remarkable insight.
The novel is more explicitly violent than I would have preferred, and the descriptions of gruesome battle scenes and discussions of military strategy grew dull after a while. Thankfully there are enough tender moments to balance out the action and keep the primary story moving forward. There is also no sex or foul language—surprisingly rare for YA, but very much appreciated.
A Curse so Dark and Lonely has a satisfying conclusion but leaves several plot threads open for a sequel, which I can't wait to read!
My Rating: 4 Stars.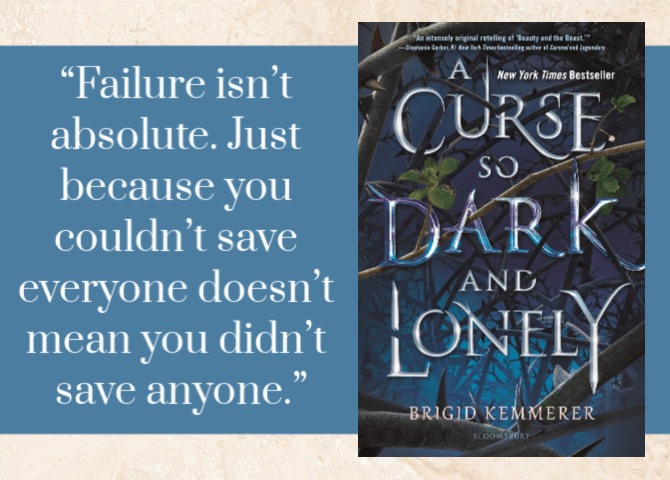 ---
When Crickets Cry, by Charles Martin: Annie is a vibrant seven-year-old with wisdom beyond her years and a heart that is threatening to give out any day. When a bearded stranger shows up at her lemonade stand in the town square of her Southern town, the two are immediately drawn to one another.
Though physically healthy, Reese is as brokenhearted as they come. As a young boy, he fell in love with the girl of his dreams, and when he discovered that she had a serious heart defect, he made it his life's ambition to one day be her heart doctor. Despite becoming a renowned heart surgeon, he was unable to save the woman he cared about most, and her death led him to flee the medical community and embrace the life of a recluse. In meeting Annie, he wonders if he has been given a second chance at providing (and receiving) a miracle.
This is my second Charles Martin novel in as many months, and I'm beginning to understand the draw of his books. Martin's characters are flawed yet endearing. His prose is insightful and lovely, drawing attention to the emotions and inner workings of his characters without dwelling in sentimentality. When Crickets Cry is infused with Christian themes of sacrifice, redemption, and renewal, but these religious overtones are not at all heavy handed. And though this story is predictable, it is still compelling and entirely heartwarming.
When Crickets Cry contains a great deal of interesting scientific details about the human heart. While I could have done without the graphic medical scenes, I appreciated Martin's research, which made this too-good-to-be-true story a tad more believable. I also enjoyed the interplay between discussions of the physical and spiritual heart.
My Rating: 4 Stars.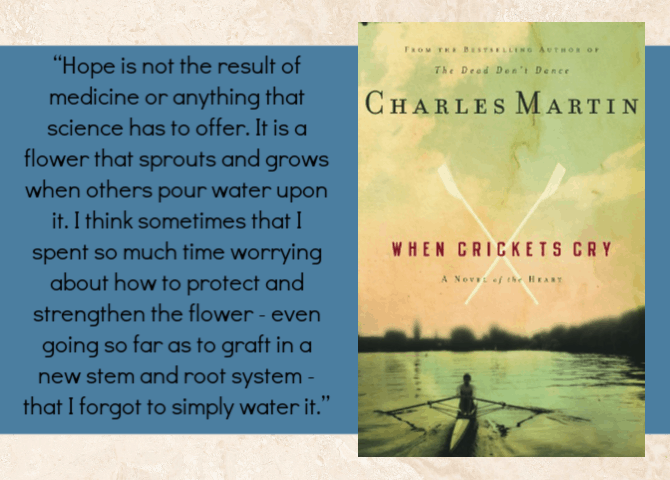 ---
Daisy Jones & The Six, by Taylor Jenkins Reid: Daisy Jones and the Six is the behind-the-scenes story of one of the most iconic rock bands in history. In the late 60s, twenty-year-old Daisy is beginning to garner attention for her stunning looks and incredible voice. Daisy cares little about the beauty and talent that come naturally to her; she just wants a chance to write her own music. But her partying lifestyle and numerous addictions make it difficult for Daisy to be taken seriously.
Meanwhile, The Six is an up-and-coming rock-and-roll band beginning to make a name for itself under the leadership of heartthrob Billy Dunne. Billy could have any woman he wants, but he only has eyes for Camila—who is happy to share her man with the music he loves, but refuses to accept his drug and alcohol addictions or his womanizing.
When a producer brings Daisy and Billy together, their creativity explodes, leading the band to unimaginable fame. But few have known the story behind their split at the height of their popularity . . . until this long-awaited tell-all featuring interviews from each of the band's members and those who knew them best.
Daisy Jones and the Six is fictional, but throughout the book I continually had to remind myself that this band never existed and that I couldn't simply hop onto iTunes to check out their music! This is one of the most creative novels I've ever read. Told entirely through interviews with the novel's main characters, Taylor Jenkins Reid has created a remarkably realistic and riveting story of love, addiction, creativity, and rock-and-roll. The unique format allows us to experience the band's history through numerous viewpoints, and it was interesting to see how various incidents were remembered—or at least recounted—differently depending on the narrator. The interviews blend seamlessly to create plot tension and further the story, while also offering a window into the motives, mindsets, personalities, and behaviors of each character. While many of the band members' actions are unsavory (they are a 1970s rock-and-roll band, after all) I grew to sympathize with nearly all of them. I celebrated their victories and literally cried over their heartbreaks.
I enjoyed the exploration of music and the songwriting process, and appreciated that the lyrics of the band's most popular songs were included in the end of the book (so fascinating to see how these lyrics played off of "actual" events within their lives). But it was the love story between Billy and Camila that touched me most deeply. Theirs is not a conventional marriage, but Camila's trust in her husband and Billy's commitment to her—despite the lure of addiction and battling affections for his heart—is beautiful and inspiring. I especially loved the tender plot twist at the end.
I'll admit I had low expectations for this book. It seems like EVERYONE has been raving about it, and in my experience, books rarely live up to this level of hype. This was a fortunate rare exception, and I couldn't have loved it more. I have grown more impressed with Taylor Jenkins Reid with each of her books. Not only are her stories unique and absorbing, she is able to capture an incredible range of human experiences and emotions while tapping into some of life's most prickly topics including unrequited love, the battle against our inner demons, and the struggle between following one's heart and doing what is right.
I would highly recommend listing to the audio version of this book. I began the book on Kindle and the story wasn't holding my attention, so I switched to the audiobook (following along in the eBook to keep the numerous characters straight); I was blown away by the production, which features well-known actors voicing each of the characters. This might be the best audiobook I've ever listened to. I'm also looking forward to seeing this made into a TV series! I can't wait to actually hear those songs that I imagined in my head throughout the book.
My Rating: 5 Stars!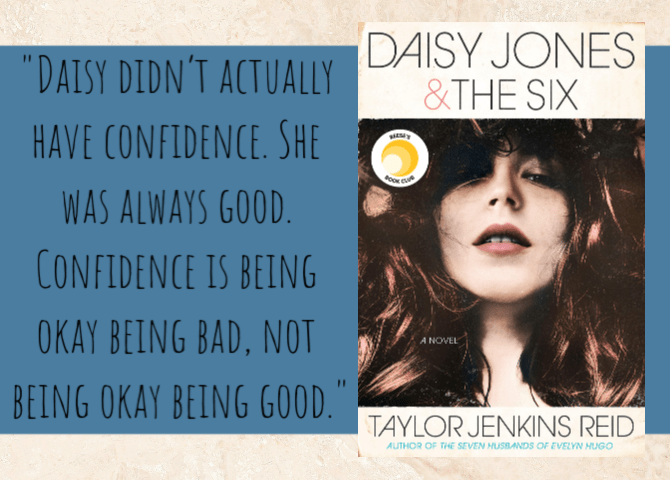 ---
Sadie, by Courtney Summers: Nineteen-year-old Sadie has had a difficult life. The daughter of a drug addict who wanted little to do with her, Sadie poured her love and attention into her younger sister, Maddie. When Maddie is found murdered, Sadie leaves her Colorado town in a desperate attempt to avenge her sister's death.
Sadie's broken, bloodthirsty narration is interspersed with chapters featuring the transcripts of a Serial-like podcast tracking Sadie's journey. When journalist West McCray learned of Sadie's disappearance, he became obsessed with finding the missing girl. He follows Sadie's bloodied trail, which is littered with unsavory characters and shady eye-witnesses. Sadie has left a string of clues—and even more questions—in her wake, and West is determined to track her down before she does something she will regret.
As a podcast enthusiast, I LOVED this book's creative format. The transcript portions are incredibly well done, and it was interesting to watch West piece together Sadie's journey. His interviews fill in the gaps left by Sadie's somewhat scattered narration, and the stories work well to create suspense while slowly revealing more about Sadie and Maddie, and all that the two girls have been through.
With so much potential, I wanted more from this book. Though there is plenty of action, the story never really took off. I had trouble connecting with Sadie's character and didn't feel very invested in her plight. And I REALLY disliked the inconclusive ending.
I read this on Kindle, but with the podcast element of the story, I'm sure it would be wonderful on audio.
My Rating: 3.5 Stars.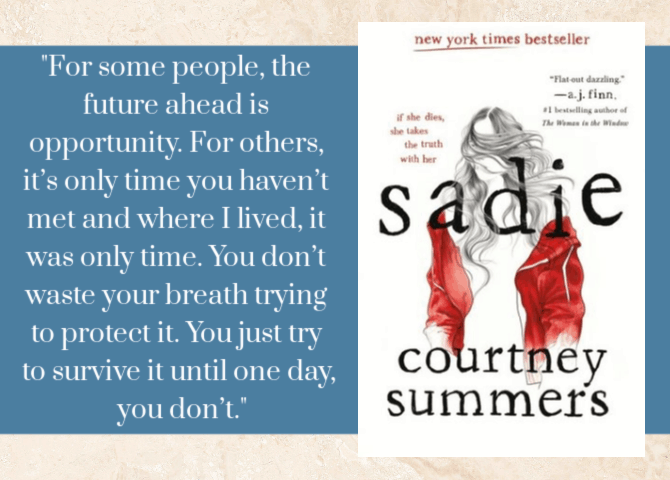 ---
Surprised by Oxford, by Carolyn Weber: When Carolyn Weber arrived in Oxford for graduate studies in literature, she felt no need for God. A self-proclaimed "nice Canadian girl" from a loving but broken family, she was a skeptical agnostic with a low regard for men and an intellectual distrust of all things religious. But through her studies and a few significant relationships, Carolyn came to a rich new understanding of faith, truth, love, and—most importantly—God.
This is a poignant conversion story that addresses apologetics, sanctification, and the realities of the Christian life from the perspective of one who is at first resentful towards and then committed to the Christian faith. I enjoyed following Carolyn's journey, with her honest questions and thoughtful working out of her faith. Through this process, she sheds her misperceptions of "stereotypical Christians" and begins to see that intellect and faith are not mutually exclusive. I was especially touched by the Christians who came around Carolyn throughout the process, who offered bold yet respectful encouragement, answering Carolyn's questions with candor and grace while also pointing out the fallacies in her previously held beliefs. Their discussions are intelligent and nuanced and an excellent model for the types of conversations I hope to have with non-believers.
Surprised by Oxford is more than just a spiritual treatise: it is a beautifully written, multi-dimensional story featuring vivid characters, compelling dialogue, and an engaging story arc (including a touching love story). Weber's writing is vibrant, humorous, and reflective, and her prose reads more like a novel than a memoir. A great read for lifelong Christians and those interested in the developing a relationship with Christ.
My Rating: 4 Stars.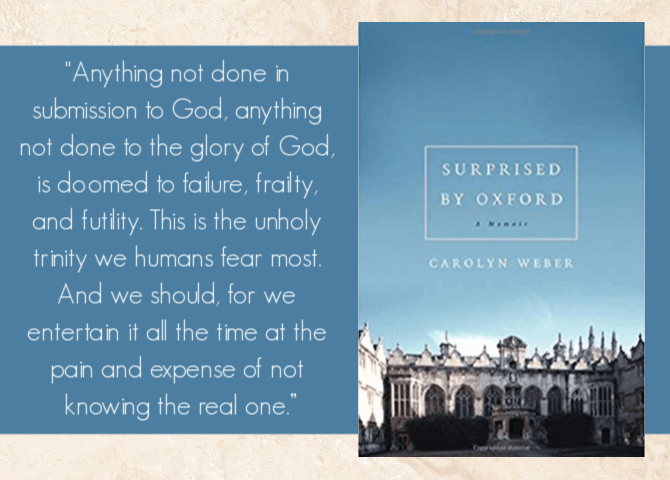 ---
I'm linking up with Modern Mrs. Darcy to share what we've read this month. If you're here from the link-up, thanks for stopping by! You can check out Part One of this month's reviews right here.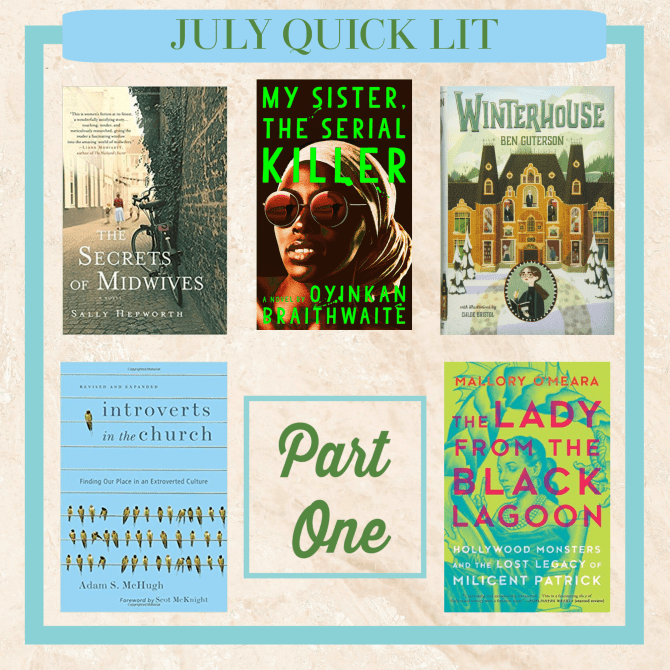 Have you read any of the books I shared today? What did you think?