Because I recognize how differently I process and retain information depending on how I have consumed the material, book format matters a lot to me. Quite often I will begin a book in one format and then switch over to another. The Common Rule was one of these format-jump books that I began on audio via Hoopla but, after just one chapter, purchased digitally so that I could read it with my eyes: the information here was too valuable to give the book anything less than my full attention. And as I read through the Introduction, I couldn't help but notice how well it tied to my word for the year, and I knew I had stumbled into my next Wholehearted-themed book.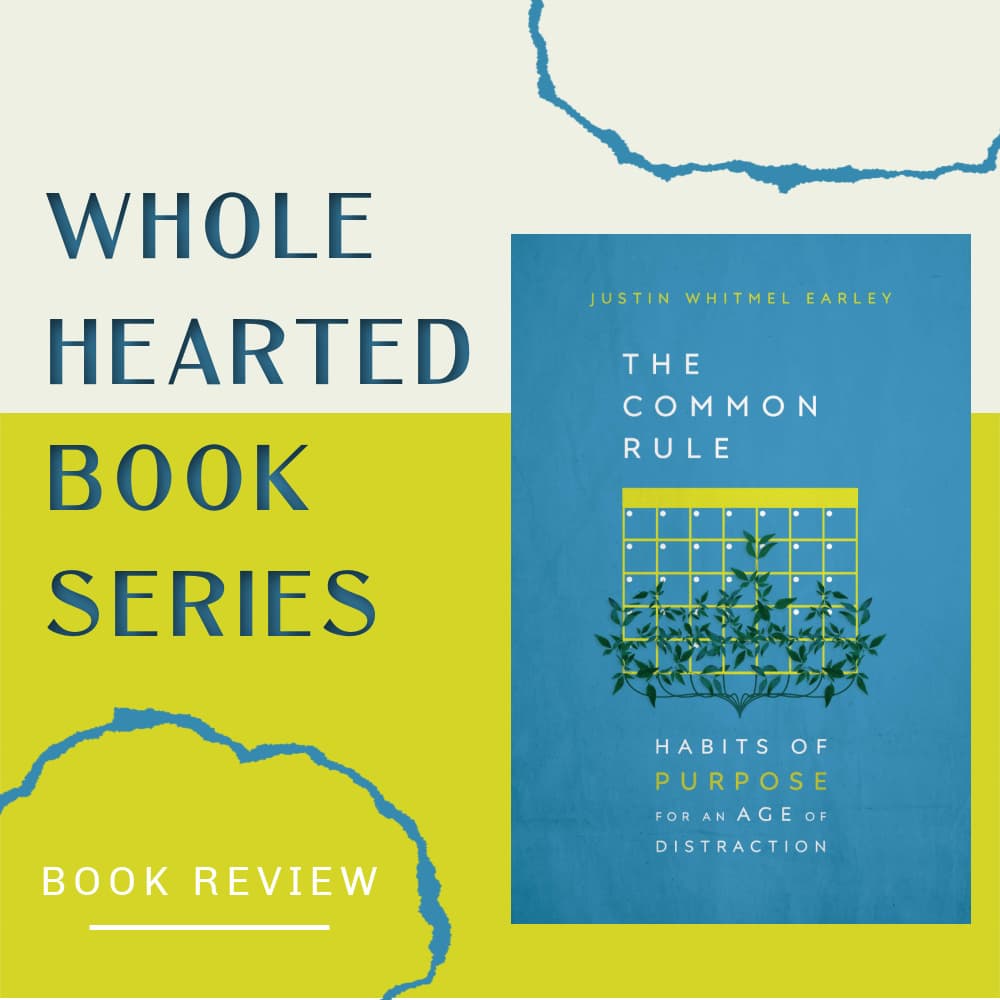 Whether you realize it or not, you are a creature of habit: in fact, studies show that as much as FORTY percent of our daily actions are dictated by our habits. Because we are all living by specific habit regimens, we are being formed by habits that shape not just our schedules and routines, but our hearts. These habits are subliminal manifestations of our current beliefs, and they wield the power to perpetuate false, negative belief systems, or cultivate positive, healthy, truth-filled ones. This begins with taking note of our habits, releasing habits that are no longer serving our purposes, and adopting habits that will shape us into who we hope to become.
Justin Whitmel Earley (a lawyer and former missionary) has become an expert in the study and adoption of habits—surprising, considering that he spent many years resisting limitations. But when his life began spiraling out of control, he found healing in the most unexpected of places: by embracing personal constraints, which ultimately opened him up to the true freedom that is found only in Christ. For Earley, these habitual constraints took the form of a Common Rule of Life: a framework of habits constructed to match his worldview and ultimately form him into a genuine follower of Jesus.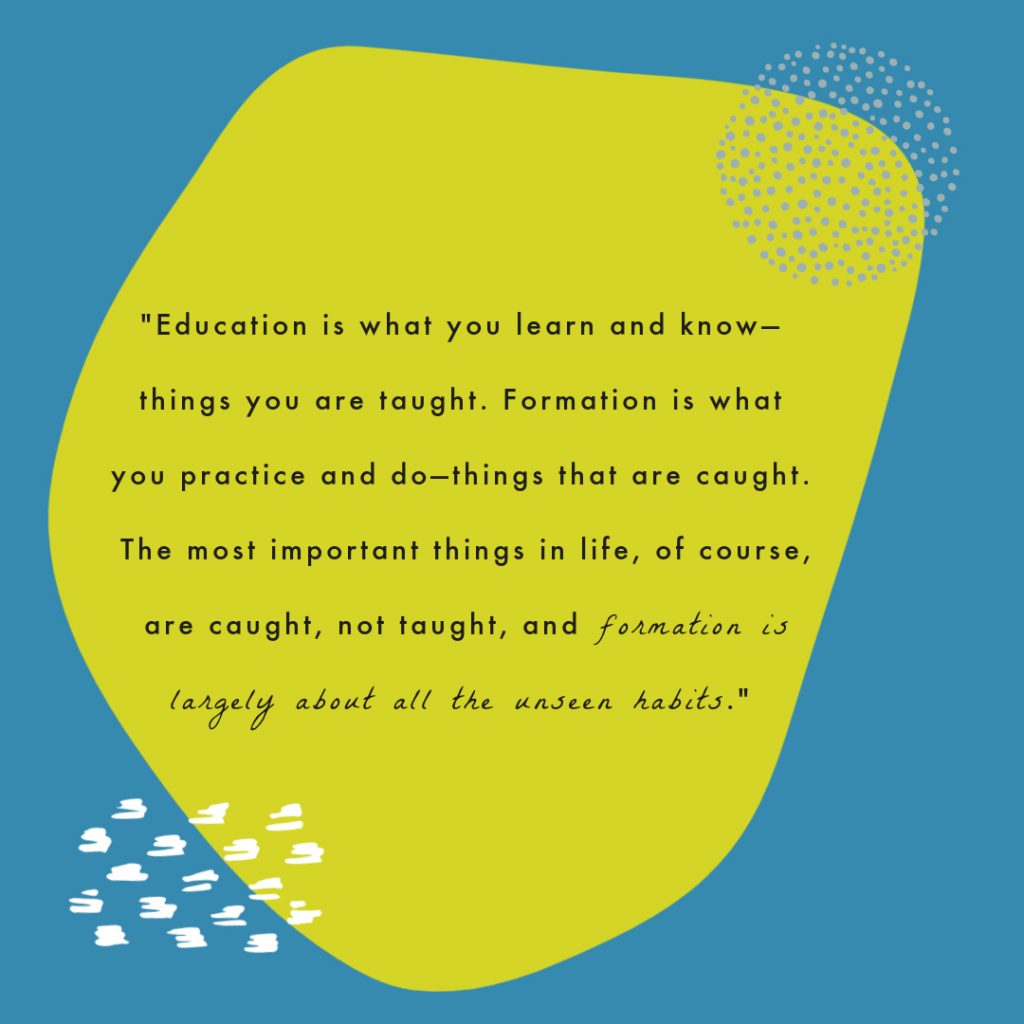 A common rule is a community-adopted set of habits a group commits to in order to grow in love of God and neighbor. Earley's Common Rule, as described in the book, consists of eight specific habits: kneeling prayer at morning, midday, and bedtime; one daily meal with others; one hour each day with phone turned off; Scripture before phone; one hour of conversation with a friend each week; curate weekly media consumption to four hours; weekly fast from something for twenty-four hours; and sabbath.
These habits can be further divided into three distinct dichotomies—four weekly and four daily habits; four focused on opening our eyes to neighbor and four that are explicitly God-focused; and four that embrace something good and four that resist something bad.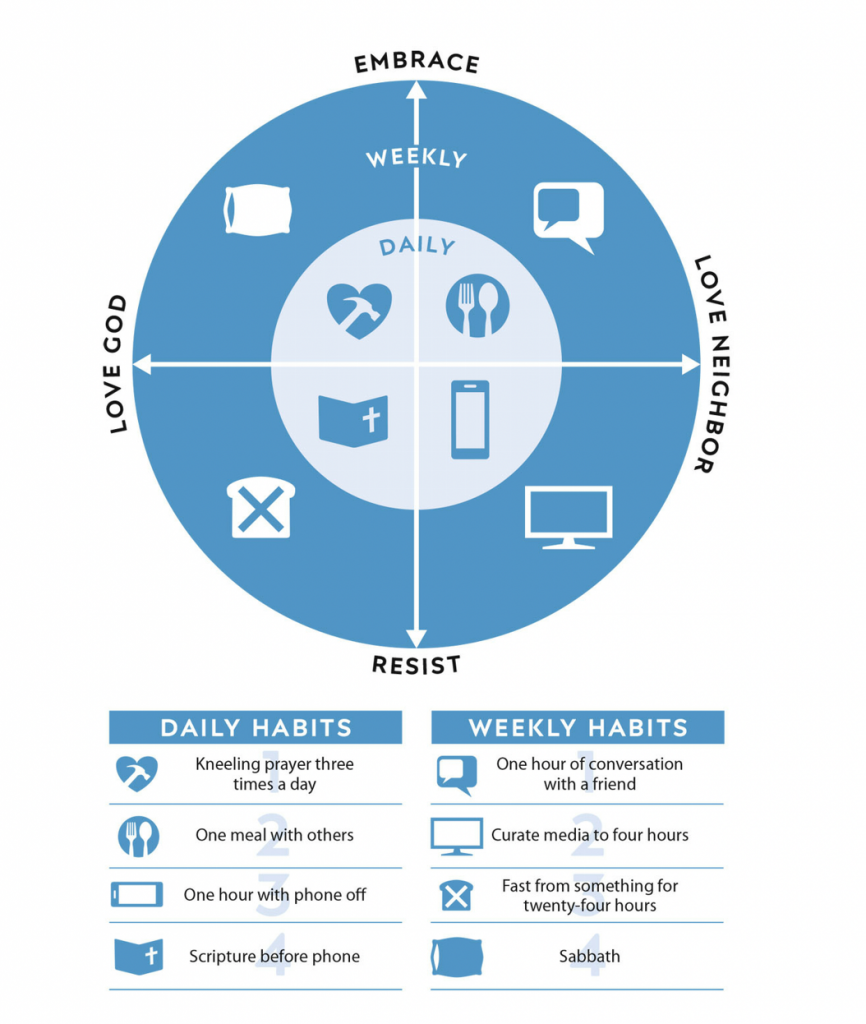 With this book, Earley distills profound ideas about spirituality and human nature into an actionable game plan, translating existential truths into steps that are easy to understand and simple (if not exactly easy) to implement. Each chapter explores a separate habit, establishing Biblical precedent for each, outlining Earley's own experience with adopting the habit, and providing tips for how to get started, including accommodations for different demographics and considerations that should be taken into account. There are also additional resources, Scriptures, and inspiring quotes included in each habit-specific chapter.
It would be easy for a book like this one to become preachy or legalistic, but that is not at all the case with The Common Rule. Earley is an empathetic and humble guide in the spiritual formation process, sharing vulnerably about the challenges these practices have presented to him and acknowledging the stumbling blocks his readers may face. Earley is clear that the writing of this book was in no way intended to signal that he has "arrived" with spiritual formation, but his descriptions of his own journey remain inspiring, shedding light on the abundant life that can be found when we open our hearts to being formed by the Lord through spiritual disciplines.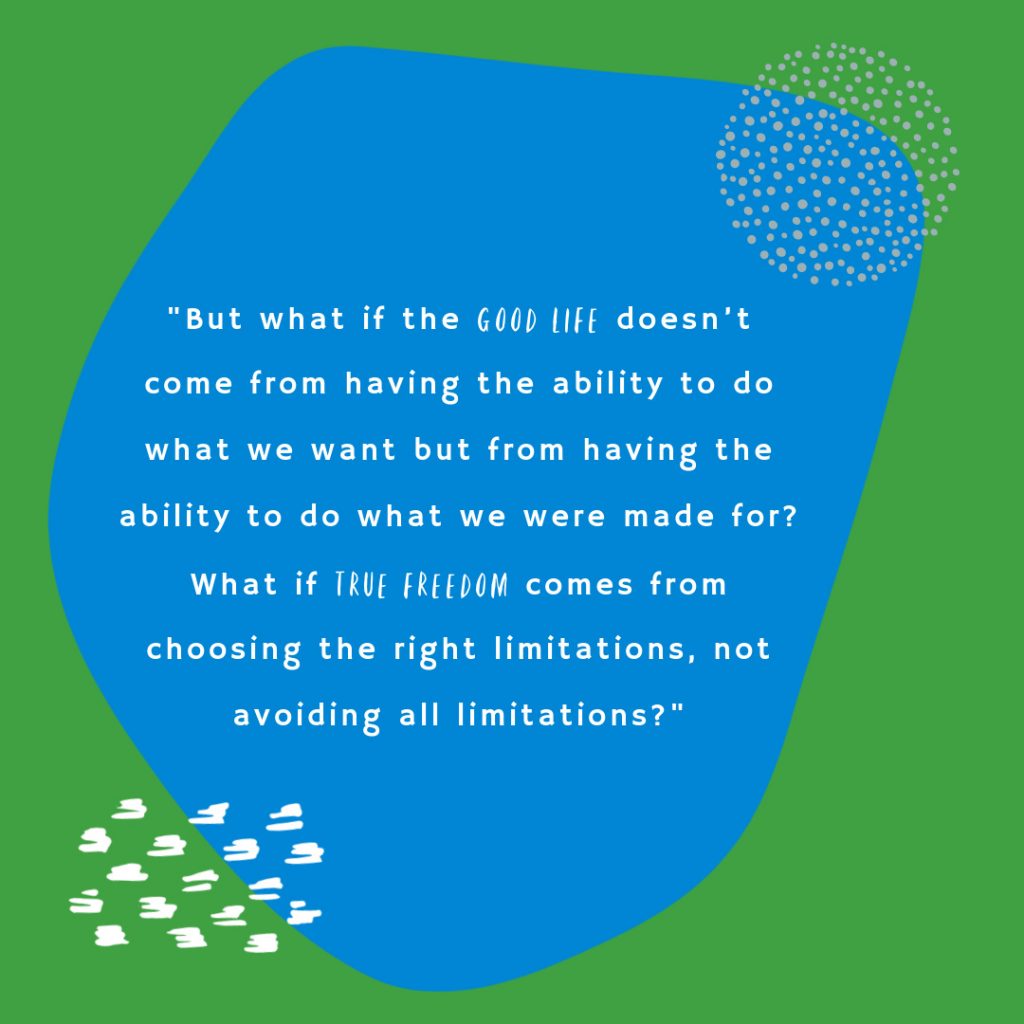 The Common Rule is intended to be more than academic reading; it is meant to guide readers in our own spiritual practices—either the specific practices presented in the book, or others that will lead to our spiritual flourishing. And so you might be wondering: have I adopted the eight habits outlined in this book? The short answer is no. The more accurate answer is partially.
A couple of the habits explored in this book were already part of my spiritual rhythms. For these, I have become more committed to a regular practice and have been encouraged through Earley's examination of why these particular habits are important. For instance, as I pray at key times during the day I remember that prayers hold value because "the world began with words. . . . Words bring order to chaos and form to the formless." In translating word to prayer, I am standing "alongside God [to] speak order and love into a world that needs it." Knowing this shifts my desire to pray from a checklist item to a formative exercise I enthusiastically embrace.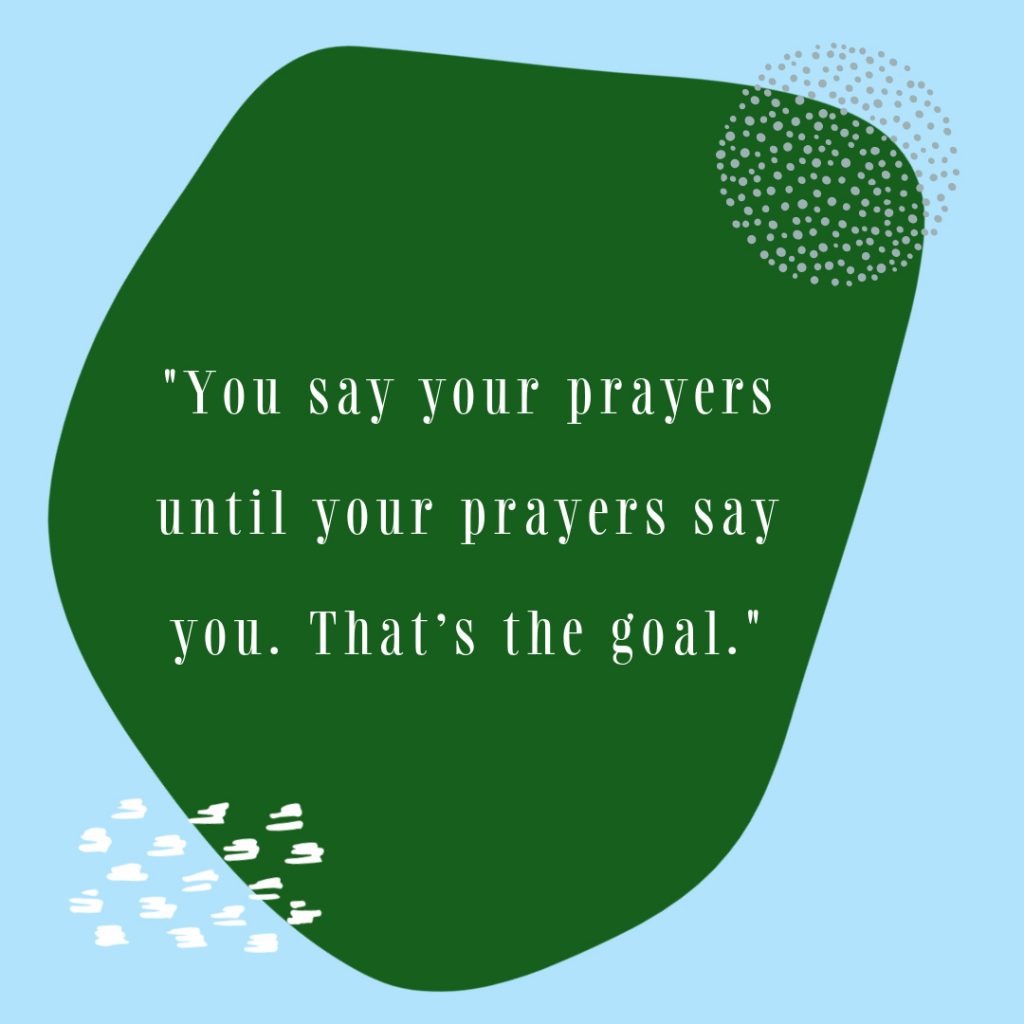 Other habits that are part of Earley's Common Rule are not ones I have adopted just yet, but my eyes have been opened to their importance. The habit of One Hour of Conversation with a Friend Each Week is one I am attempting to embrace. Earley's discussion of the importance and value of friendship is spot on, reminding us (me) that "God loves it when we embody friendship, because when we do that, we are embodying the triune God himself, and we feel his pleasure." This nudge towards vulnerability was the push I've needed to start making meaningful, one-on-one friendships and I am already seeing the fruit of these new connections.
The practice of intentional media curation is a surprising yet fresh addition to the spiritual habit repertoire, and the chapter dedicated to this habit was one of my favorites. Rather than taking a strong stance against media (books, movies, shows), Earley reminds us that stories are a powerful force—one that can be used towards our spiritual health if allowed, but can quickly become destructive if left unmonitored. I was fascinated to read about the ways Earley curates his media consumption for stories that uphold beauty, elevate justice, and point toward community; I have been inspired to do the same.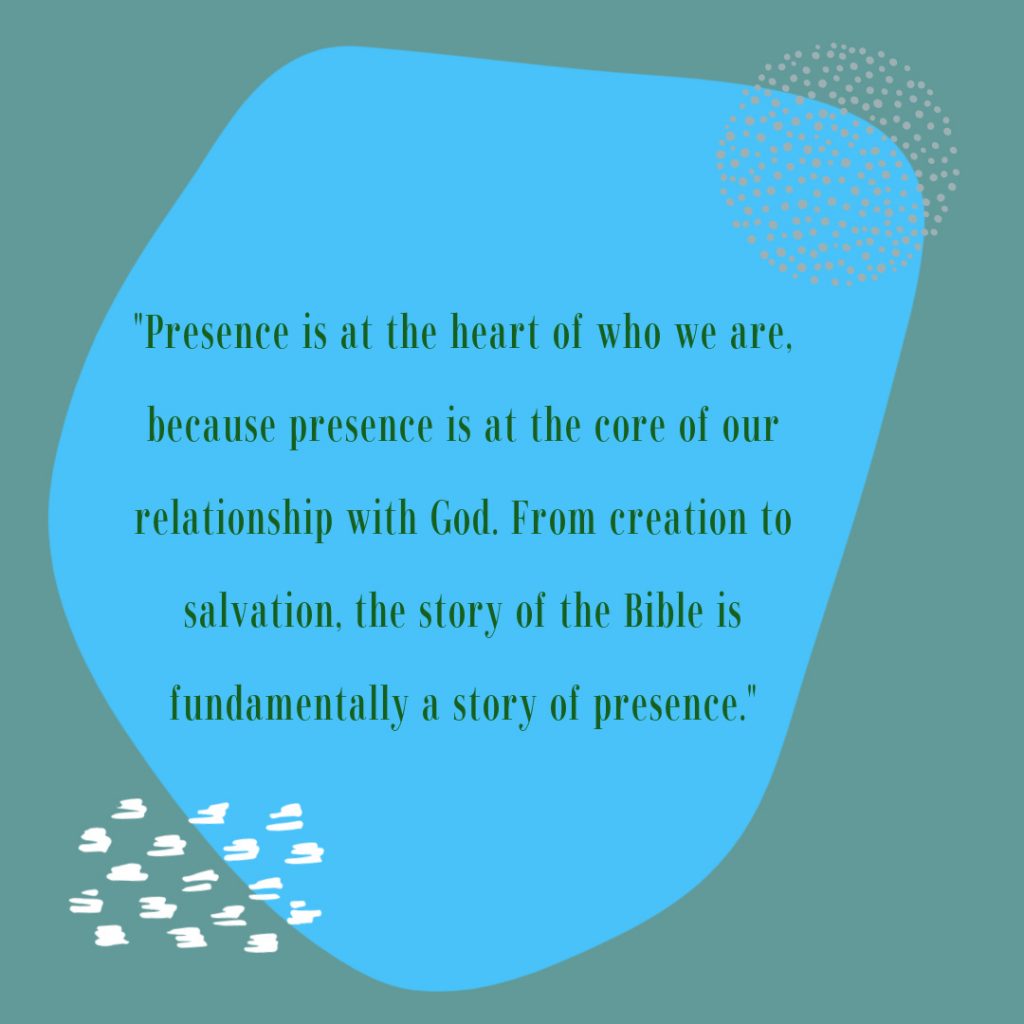 The book ends with a chapter on failure, reminding us that failure is inevitable and that it is "not the enemy of formation; it is the liturgy of formation." For the perfectionists among us, this is important to keep in mind: spiritual formation is not a destination, but a journey that will inevitably be permeated by messups and missteps. As I pursue a whole heart and a cohesive life through spiritual formation, I'm holding onto the truth that "failure is the path; beauty is the destination. We walk toward beauty on the path of failure. Which is to say that formation occurs at the interplay of failure and beauty."
This book is an absolute gem that has reignited my excitement about spiritual formation. I am eager to see how the Lord will use simple yet timeless practices in my life and the lives of believers around me.
My Book Rating: 5 Stars!