My 2017 Reading Challenge has taken me into the second decade of the twentieth century. The 1910s were a pivotal time for our nation and the rest of the world. Many countries were wracked by civil war and political unrest, and the assassination of Archduke Franz Ferdinand of Austria-Hungary in 1914 led to the outbreak of the First World War. Beyond these wars, the decade saw many other disasters including the sinking of the Titanic, and the Spanish flu pandemic, which took the lives of nearly five percent of the world's population.
Culturally, a lot was happening in this decade as well. Radio programming was becoming popular, the first US feature film, Oliver Twist, was released, the first jazz record was recorded, and—perhaps the biggest cultural development of all—the first crossword was published! In the world of literature, a shift towards literary modernism was taking place, with authors breaking away from traditional forms and conservative themes to experiment with new ideas and forms of expression.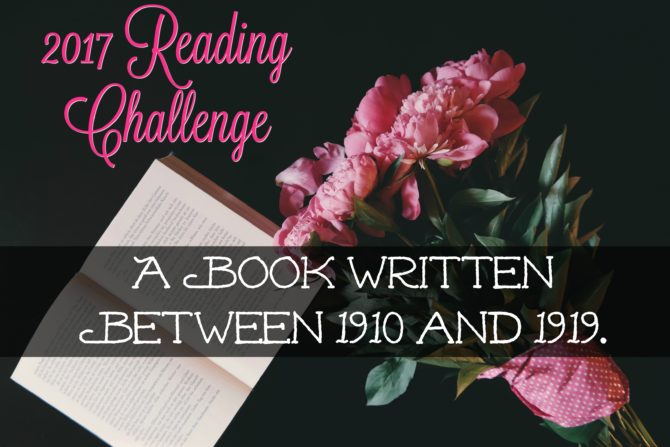 Edith Wharton, the author of the book I selected for this month of my reading challenge, was not among the newly emerging set of modernist authors. Wharton was born in 1862, but her first book wasn't published until she was forty, after which she became a prolific author, publishing fifteen novels, seven novellas, and eight-five short stories. Most of her books offer a satirical and insightful view into America's privileged classes, of which she herself was a part. Ethan Frome is a departure from her usual upper-class setting, and instead focuses on the rural working class in New England.
Wharton began writing Ethan Frome when she was living in France, as an exercise to improve her French language skills. Years later she took up the story again, making it into the novel it was to become. Ethan Frome is partly autobiographical in its depiction of an unhappy marriage, as Wharton herself was unhappily married for nearly thirty years to a man who was mentally ill. The book is also partially based on a sledding accident that occured in Lennox, Massachusetts, where Wharton had traveled extensively and befriended one of the accident's victims.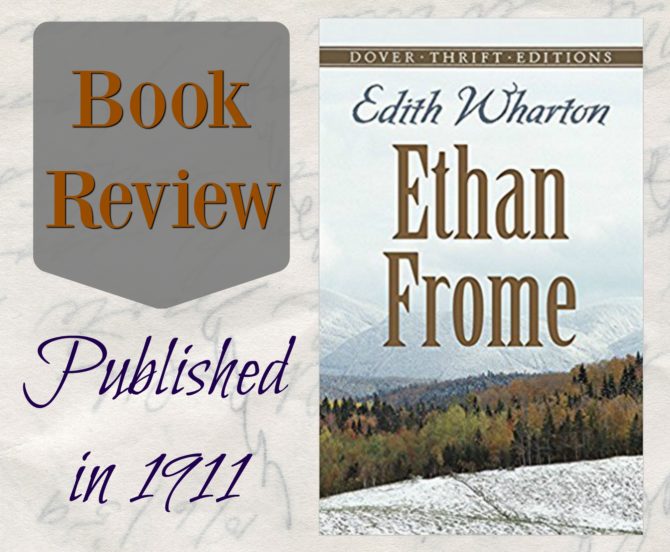 In the novella's prologue, an unnamed narrator is wintering in a small New England town. He crosses paths with Ethan Frome, a downtrodden man who appears to have had a difficult life. This introduces the body of the novella, which is a flashback describing how Ethan Frome came to be the broken man he is today.
Twenty-four years ago, Ethan found himself trapped in an unfulfilling marriage with Zenobia, a hypochondriac who is seven years his senior. When Zenobia's young, vibrant cousin Mattie comes to live with the couple, Ethan finds himself entangled in a forbidden romance that is destined to have dire consequences for himself and his family.
I have such mixed feelings regarding this book. The writing is fantastic: through beautiful prose and exquisitely drawn characters, Wharton paints a tragic but resonant picture of gut-wrenching emotion and ill fated love. While I admired Wharton's stylistic choices, I abhorred the story itself, particularly the ending. The realist in me appreciates novels like this one, and I always enjoy a reading experience that makes me feel all the feels. But ultimately, I'm a sucker for happy endings, and Ethan Frome is completely devoid of all happiness and hope. This would be a great book for literature class discussion (in fact, I'm surprised I never read it in school), but it's certainly not a book to pick up as a comforting pleasure read.
My Rating: 3 stars.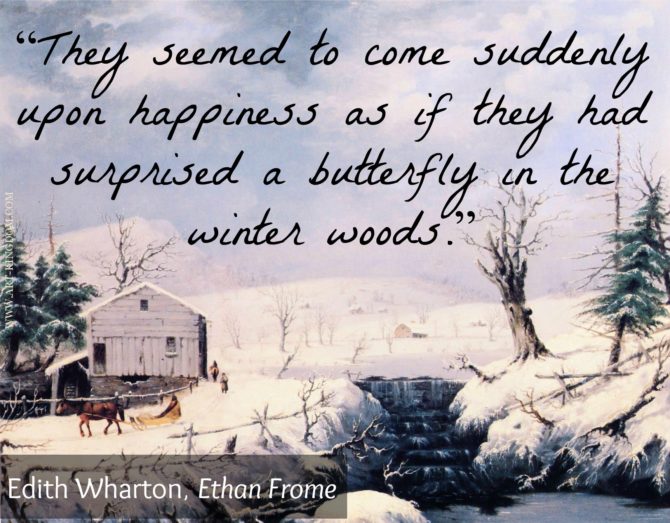 Other Books I Considered for This Category
Unlike the last couple of months, none of the books written during this decade really jumped out at me. For such a pivotal time in history, I was surprised that more well-known novels weren't written during these years. However, I was able to compile a list of intriguing books written during the 1910s.
The Secret Garden, by Frances Hodgson Burnett (published in 1910)
Tarzan of the Apes, by Edgar Rice Burroughs (published in 1912)
O Pioneers!, by Willa Cather (published in 1913)
Sons and Lovers, by D.H. Lawrence (published in 1913)
Pollyanna, by Eleanor H. Porter (published in 1913)
Pygmalion, by George Bernard Shaw (published in 1913)
The Thirty-Nine Steps, by John Buchan (published in 1915)
Portrait of an Artist as a Young Man, by James Joyce (published in 1916)
Parnassus on Wheels, by Christopher Morley (published in 1917)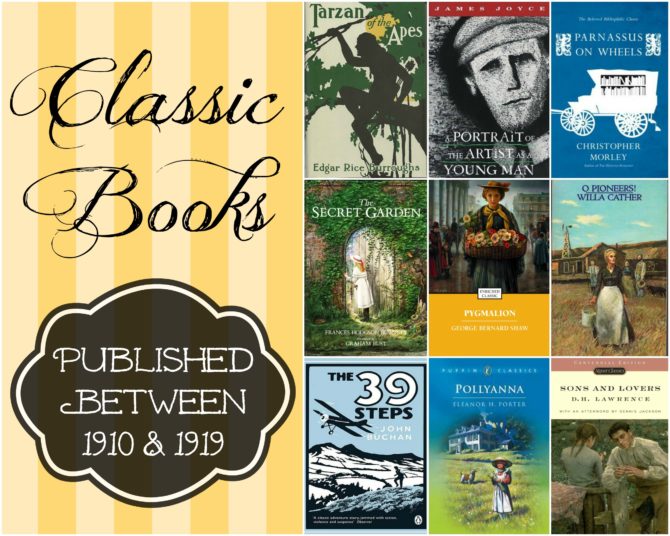 What would be your pick for a book published during this decade? Have you read Ethan Frome? I'd love to hear your thoughts!
Save
Save
Save
Save
Save
Save
Save