Book lovers can be a challenge to buy for: on the one hand, you know that your favorite bookworm loves books. Unfortunately, it's risky to give him or her an actual book because there's a great likelihood that he/she has already read said book. It can also be difficult to know somebody's literary taste well enough to pick out the right book. Which is where this gift guide comes in!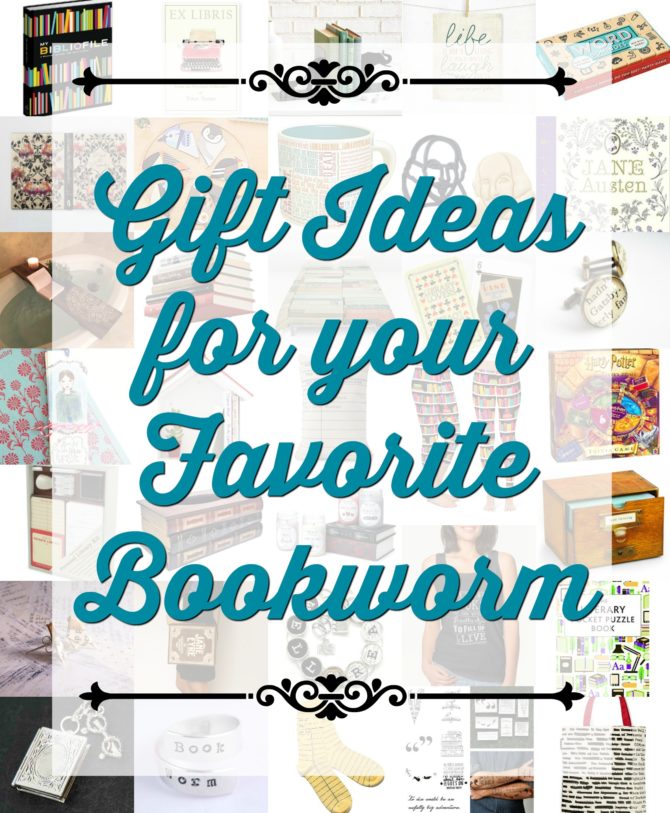 I know what you're thinking: Kendra, it's not Christmas time! Why are you sharing a gift guide? But hear me out: despite what big box stores and basically the entire marketing world would have us believe, the Holidays don't have a corner on the gift giving market. We buy gifts throughout the year, for birthdays, anniversaries, Mother's Day and Father's day, Valentine's Day, National Best Friends of Dog Lovers Day … and if you're like me, you might enjoy giving the occasional gift on a random Tuesday, just to show a loved one how much you care. It's because these excellent giftable occasions exist that I'm sharing a gift guide on a nondescript Wednesday in March.
If you have a gift-giving opportunity on the horizon and are looking for just the right gift for the book lover in your life, here are some excellent ideas—thirty-three of them, in fact. (A fun coincidence since I happened to turn 33 myself this month!) And if you are the primary bookworm in your circles, you have my permission to treat yourself to one of these fun items!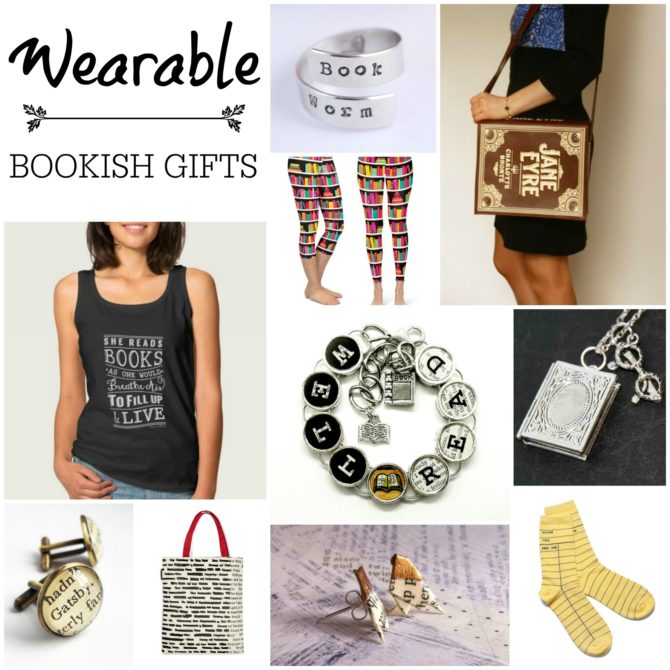 Book Worm Wrap Ring // Library Book Case Leggings // Jane Eyre Leather Book Purse // She Reads Books to Live T-Shirt // Well Read Book Bracelet // The Reader's Necklace Book Locket // Great Gatsby Cufflinks // Out of Print Banned Book Tote // Literary Origami Earrings // Library Card Socks
---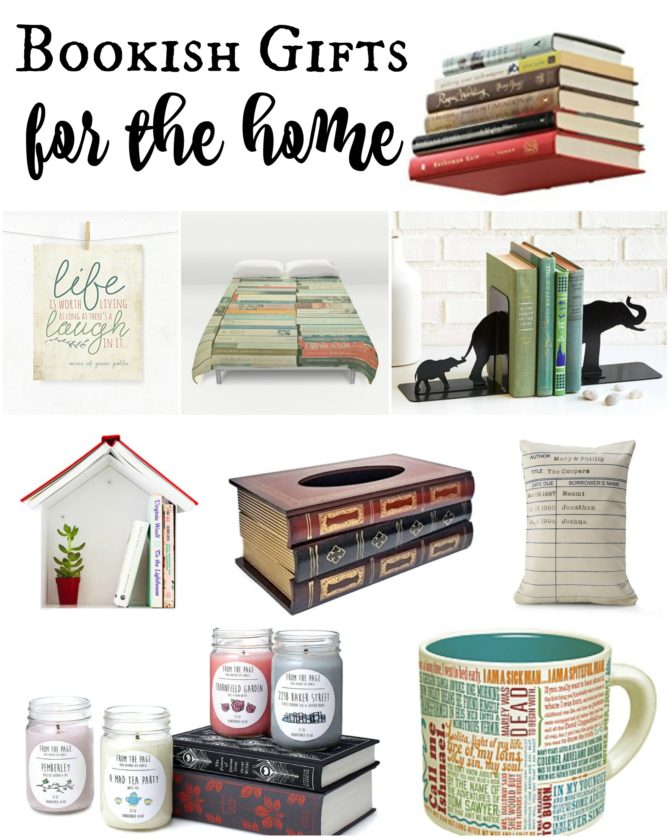 Floating Bookshelf // Anne of Green Gables Quote Print // Bookworm Duvet Cover // Elephant Family Bookends // Birdhouse Bookshelf // Antique Book Tissue Box Dispenser // Personalized Library Card Pillow // Literary Candles // First Lines Literature Mug
---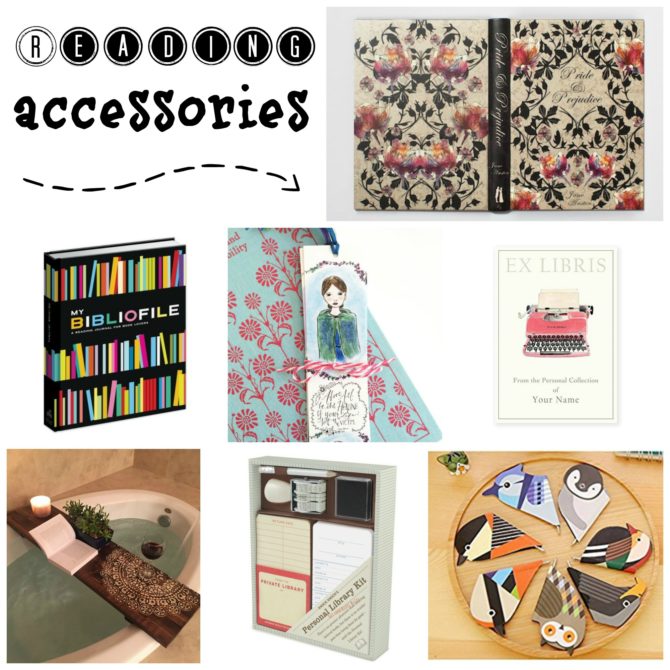 Pride and Prejudice Kindle Cover // My Bibliophile Book Journal // Literary Heroines Bookmarks // Personalized Bookplates // Bath Caddy // Personal Library Kit // Magnetic Bookmarks Pen Set
---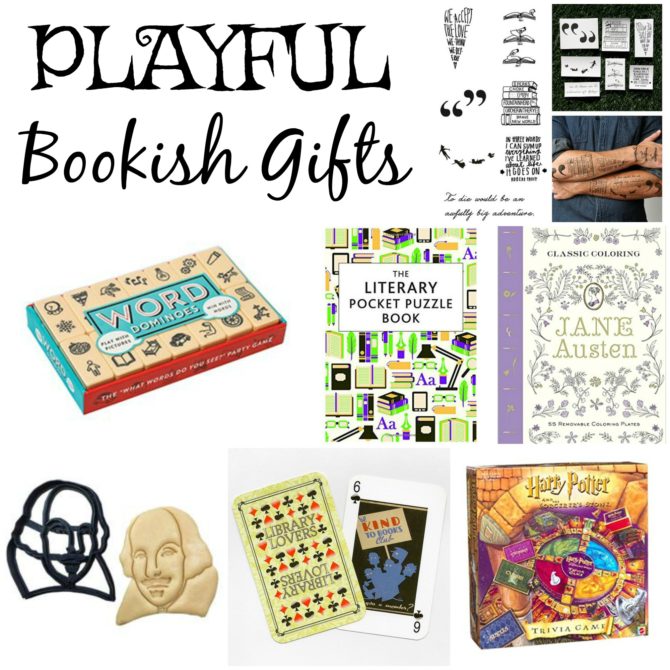 Bookworm Temporary Tattoos // Word Dominoes // Literary Pocket Puzzle Book // Jane Austen Adult Coloring Book // Shakespeare Cookie Cutter // Library Lovers Playing Cards // Harry Potter Trivia Game
---
If you are a book lover, do you enjoy receiving book-themed gifts? If so, which of these ideas would you add to your wish list? What's the best book-themed gift (or actual book gift) you've ever received?
If you Save
Save
Save
Save
Save
Save
Save