The carols streaming from our Sonos speaker this Holiday Season have elicited in me an unanticipated bevy of emotions. There is comfort in the familiar songs; but they've also drawn my attention to the incongruities of this particular Christmas. Not only am I participating in the annual mental gymnastics required to celebrate "walking in a winter wonderland" in the midst of Austin's 70-degree Decembers days; this year, I'm also trying reconcile "tis the season to be jolly" with a season that has felt everything BUT holly and jolly for much of the world. 
It's difficult to get excited about how "I'll be home for Christmas" when our homes have begun to feel more like prison cells than places of refuge. And after all we've experienced this year, when I hear songs about delivering figgy pudding or kissing beneath the mistletoe, all I can think about is the impossibility of such celebratory activities in this age of physical distancing and mandatory masks.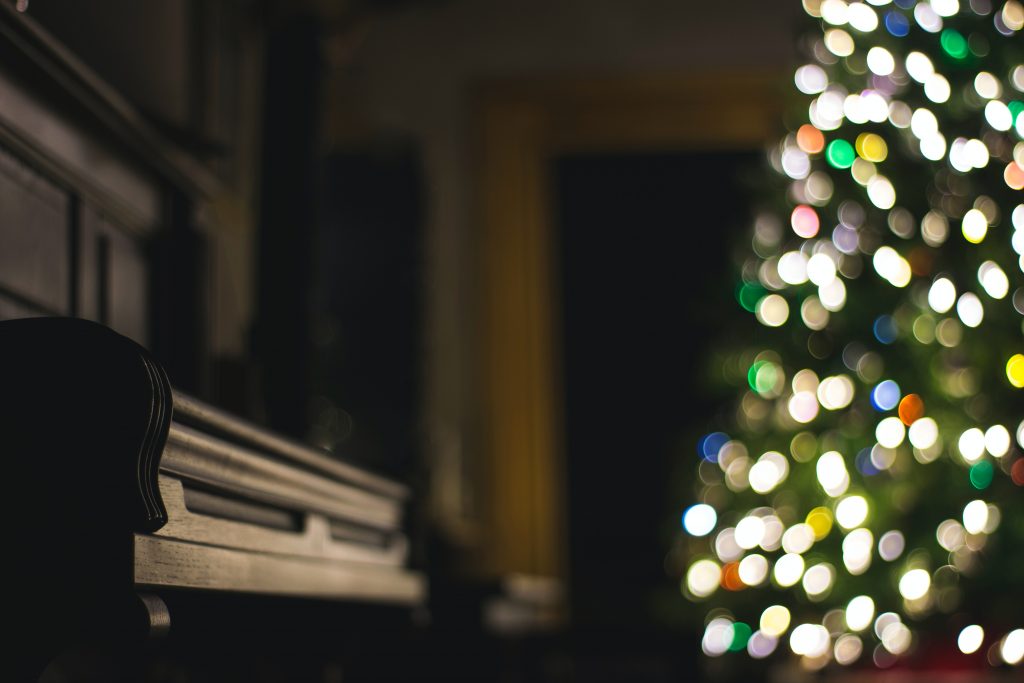 On the other hand . . . many of my favorite seasonal songs have felt especially prescient this Christmas. How I resonate with the idea of a weary world "in sin and error pining", or a captive Israel who "mourns in lonely exile" and longs for a savior to "disperse the gloomy clouds of night and death's dark shadows put to flight." 
In this Christmas of 2020, it's helpful to remember that we are not the first people to sit within the tension of hopeful longing as we await the advent of peace, joy, and restoration. 
Two thousand years ago, the people of Israel were watching and waiting for a rescuer who would set His people free from the bondages of sin and death. They had heard tales of Eden, when the world was a paradise and mankind experienced complete harmony and unity with the Creator. The Israelites had been promised a future restoration of wholeness and unity with their Lord. But they didn't know when their Savior was coming, or what form this rescue mission would take. 
Some chose to reject the promise given to them. Others placed their hope in human efforts, or the prospect of an earthly king. But God was not limited by their human impatience, nor was He bound by their unimaginative expectations. His timing was not theirs, but it was perfect. And His rescue exceeded all of their imaginations as He came to redeem ALL of mankind—not just one group—so that we might ALL receive adoption into His family.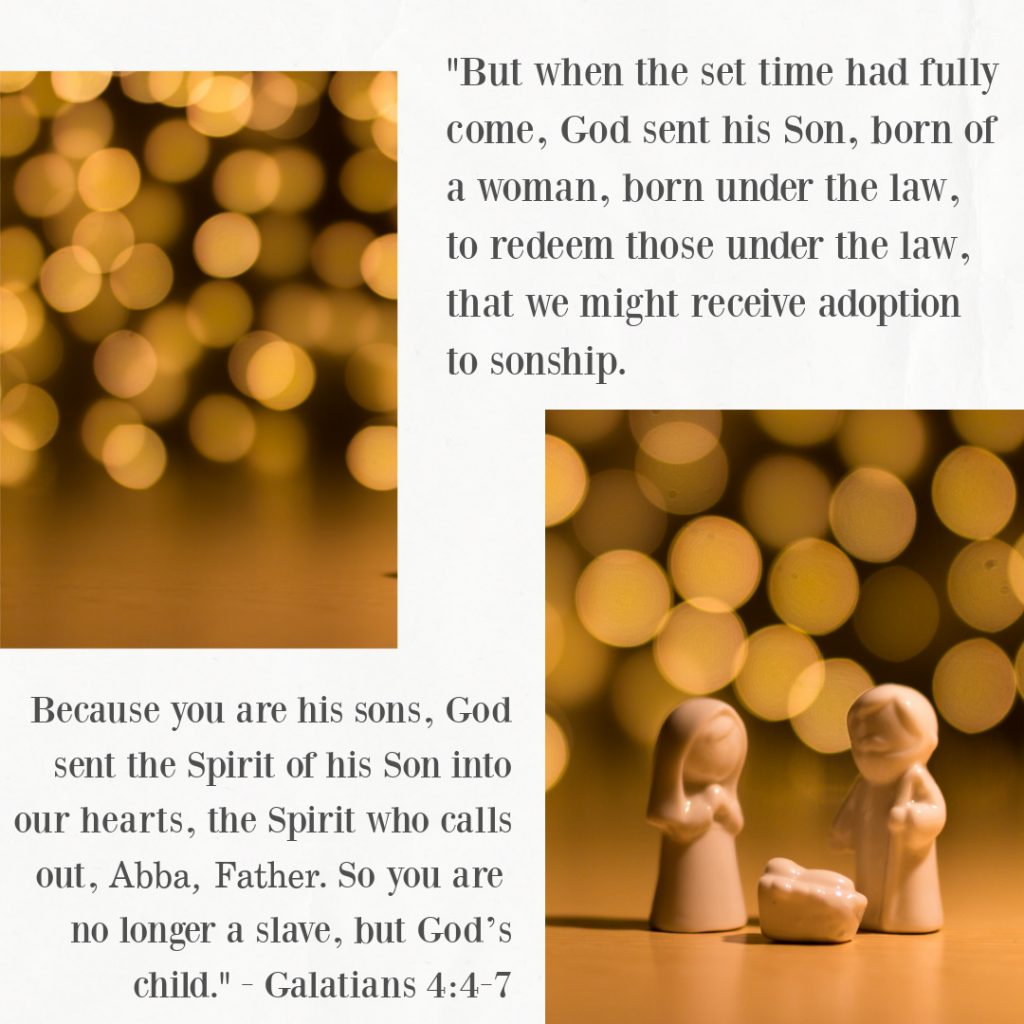 This Christmas, our world has been forced into a posture of communal longing—for health, for salvation, for restoration, for peace. But we are mistaken when we place our hope and trust in a vaccine or a political candidate or ballot measures or even the prospect of life getting "back to normal." Because, like the Israelites, we will never experience our old version of normal again. Our hearts cannot forget the pain they have felt. . . and our minds cannot fathom the healing that is to come.
Tonight, on Christmas Eve in this dumpster fire of a year, let us remember that our hope is found in a miracle that happened in a stable two thousand years ago. Our Emmanuel—our "God with us"—has already come, and He will come again. He is the source of our true healing and restoration. And by the power of the Holy Spirit who is living in us, we can trust in an almighty God who fills us with hope and joy and peace, at Christmastime (EVEN in 2020) and for all of eternity.