In recent years I've started seeing a trend of reading Novellas for November, and I think it's brilliant! November is a busy month for most of us, resulting in shortened attention spans and limited reading time. Situated near the end of the year, November is also when the goal makers among us are scrambling for quick reads to help us reach our annual book counts. Novellas—usually defined as books with between 70 and 160 pages, though the term is flexible—offer a complete reading experience (more than a short story) with less commitment.
I personally am a huge fan of a novella. Doorstopper books have their place, but I love the satisfaction of reading a whole book in just a few hours. I admire authors' loquacious restraint (a quality I do not possess!) and ability to condense character, story, theme, and insight into limited space. Counterintuitively, these shorter books are often more memorable than books twice their size!
In recognition of Novellas in November, I am sharing nine of my favorite titles (technically thirteen, since one of these is a series of five separate novellas). As I compiled this list, I noticed repeating themes: more than one of these books involves dementia, and several relate to end-of-life issues. I find the novella length perfect for grappling with harder themes, which are best consumed in smaller doses. That's not to say that these books are entirely hard ones; there is also hope, redemption, and even humor in these stories. You will shed tears through many of them, but they are likely to bring a smile to your face as well, and will undoubtedly leave you with much to ponder long after the reading is finished.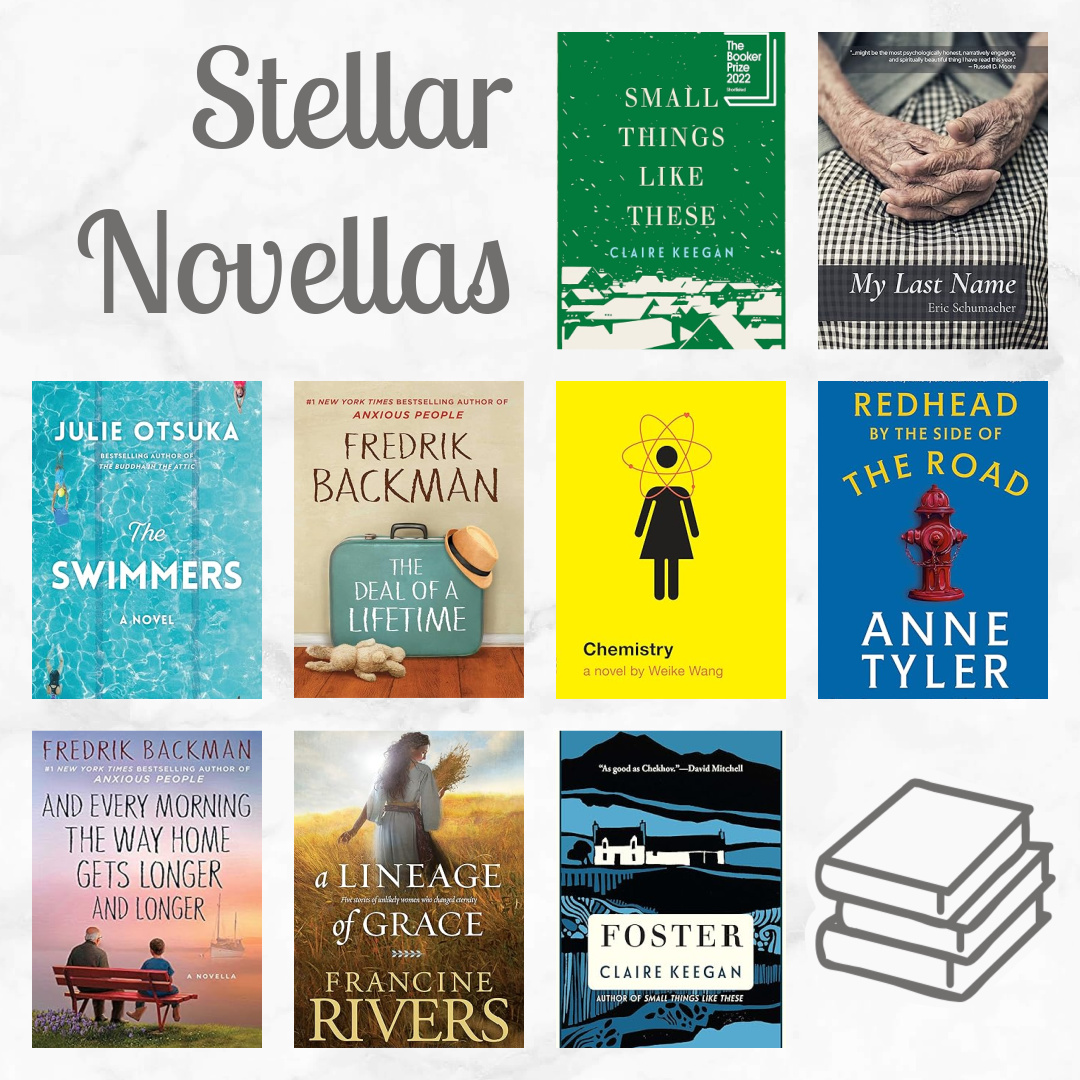 A Lineage of Grace: Biblical Stories of 5 Women in the Lineage of Jesus, by Francine Rivers (2000-2001): The Bible is filled with inspiring stories of faith heroes who have gone before us, but too often the narratives and humanity within Scripture can feel inaccessible, buried as these stories are beneath thousands of years and layers of cultural differences. In this series, Rivers captures the inner lives and story nuances of Tamar, Rahab, Ruth, Bathsheba, and Mary (the five women in Jesus' family tree). Rivers truly brings these women to life while preserving the Gospel messages at the core of each story. It's been twenty years since I read this series, and I still recall specifics from the novellas each time I revisit one of these stories on a trip through Scripture. These books are a powerful reminder of how God has always been working in and through His daughters, who are valued by Him and play pivotal roles in His purposes for humanity.
Foster, by Claire Keegan (2010): On a hot summer day in rural Ireland, an impoverished Catholic farmer drives his young daughter (our unnamed narrator) to the coast where he leaves her with distant relatives. They will serve as her caretakers through the summer as a kindness to the girl's parents, who are overwhelmed with too many children and not enough resources or self-restraint. The child immediately senses something different in this quiet, comfortable home. There is no harshness or cruelty here; in place of the neglect to which she is accustomed, she is met with tenderness and nurturing. Over the summer she blossoms, and she in turn brings healing and wholeness to a heartbroken couple who have so much love to offer. This story is one of loss and heartache, but it is the beauty and genuine goodness that I remember most. Foster is a compassionate and immersive novella that will break you apart, then mend your heart back together again.
And Every Morning the Way Home Gets Longer and Longer, by Fredrik Backman (2016): If forced to choose an all-time favorite novella, this would be it. At its center is an elderly man who is struggling to hold onto the memories that are gradually slipping away. As his dementia slowly consumes him, we learn of his complicated relationship with his son, the tender connection he shares with his grandson, and the profound love story he created with his wife. We experience his joys and his regrets, his triumphs and his fears. And we journey with him into the unknown. Backman never intended for the book to be published; it was written to help him sort through his own experience of losing someone he loves, but I am so thankful he chose to share his breathtaking words with us. Every Morning… sheds light on the confusing experience of losing one's memory and offers comfort for anyone who has experienced a loss. This story is as simple as they come, but it is packed with wisdom, truth, and inspiration.
Chemistry, by Weike Wang (2017): The unnamed narrator of this quirky novel is brilliant and successful, with a life many would envy: a doting boyfriend, a loyal best friend, and a budding career in Science as she works to complete her PhD in Chemistry. Yet she is plagued by doubt, unsure of whether or not to accept her boyfriend's marriage proposal, or if she should stay in the sciences in order to please her Chinese-American parents (who are impossible to please); she's not even certain of how to relate to her tutoring students or her dog or the appliances in her home. Told in brief stream-of-consciousness observations interwoven with Chemistry factoids, Chinese fable, philosophy, psychological observations, and the narrator's own looping anecdotes and family history, we get a glimpse into the world of a scientist, a woman raised in a tumultuous home, and the inner workings of a very intelligent individual's meandering towards "crazy brain." This won't be for everyone, but I loved it for its dry humor, endearing character, unique style, and snippets of science I found fascinating.
The Deal of a Lifetime, by Fredrik Backman (2017): On Christmas Eve, a father and his adult son are reconnecting after a long separation. The father has a confession to make: he has taken a life, and what follows is his explanation. The father looks back over the course of his life, acknowledging his shortcomings as a father and a human, and identifying many near brushes with death through the years. The memories lead to a fateful interaction with a five-year-old girl in a hospital cancer ward who changes everything. Heartfelt and heartbreaking, this is an It's a Wonderful Life read-alike with a twist. While I would have loved to spend more time with these characters and this story, Backman manages to convey every dynamic and sentiment with brevity and potency in a way that only he can, offering the reader with much to reflect on about the meaning and impact of a life, the nature of death, and how to make peace with it all.
Redhead by the Side of the Road, by Anne Tyler (2020): Micah Mortimer leads an extraordinarily ordinary life—and he likes it that way. He's not exactly happy, but he has no reason to complain about any of it: his neat-as-a-pin apartment, his daily morning run, his self-employment as a tech guru and side work as superintendent of his apartment building, his comfortable relationship with Cass, his "woman friend" (NOT girlfriend—they're middle aged, after all, and far too old for such terms). . . . Micah's predictable routine gets a shake-up when Cass is faced with eviction, then a preppy teenager shows up claiming to be Micah's son. The changes, though small at their surface, force Micah to reevaluate his routines, his history, and himself. Redhead by the Side of the Road is typical of Tyler's (superb) work: rich character development, huge life shifts hinging on tiny moments, aspects of found family, eccentric (but very believable) side characters, and taut prose, all in one compact tome. There's little in the way of plot, yet I really loved this commentary on how we perceive our worlds and are perceived by others, the way we take things for granted, and how the little things matter. The wittiness and heartwarming love story at the book's center are the stars of this novella.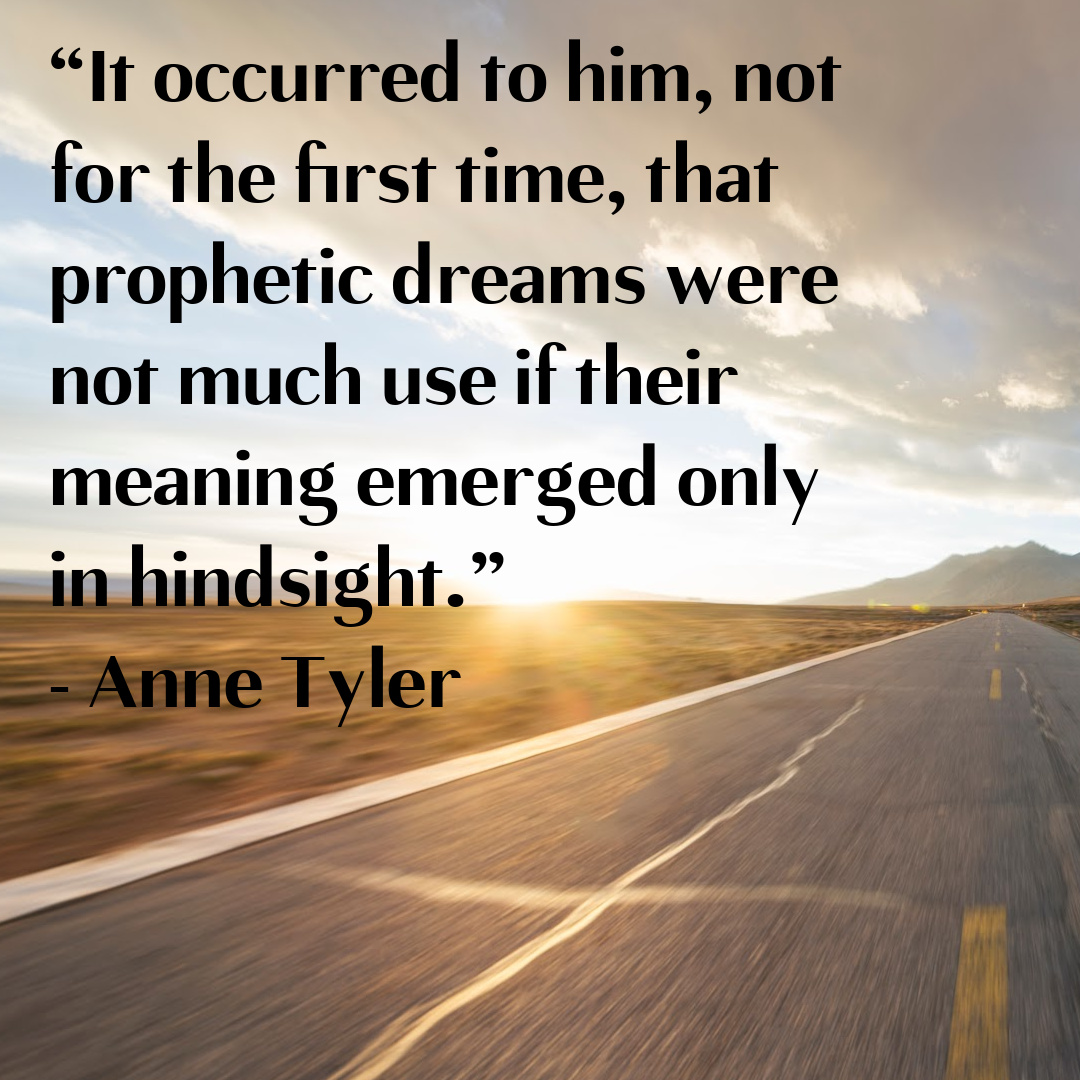 My Last Name, by Eric Schumacher (2021): Lottie Barnes is a ninety-five-year-old woman living in assisted residential care where, she reflects, "I seem to receive more assistance and do less living these days." As her mind succumbs to dementia, Lottie struggles to remember the names of her caregivers or even her own name, yet her long-ago memories remain as vivid as ever. Stories from her past flash through her mind and across the page, and we witness scenes—some hard, some beautiful—from Lottie's difficult childhood, touching marriage, and foray into motherhood. This stunning novella captures the essence of a life well-lived and a mind and heart that remain precious, despite their decline. Schumacher does not sugarcoat the harsh experience of losing one's mind, but the book does not wallow in sadness or pity; instead, My Last Name celebrates life's sweeter moments and the lessons that can be gleaned from good times and bad. I was touched by the ways that the Gospel is threaded into the narrative; the last few lines in particular are absolute perfection.
Small Things Like These, by Claire Keegan (2021): In a small Irish town, in the weeks leading up to Christmas of 1985, Bill Furlong is a hardworking coal merchant and devoted father to five young girls. As the Furlong women join the town in preparing for the winter festivities, Furlong outwardly joins in the Christmas preparations while inwardly processing a sense of restlessness and felt lack of purpose. His internal struggles take a sharp turn when Furlong stumbles upon a heartbreaking revelation while making a delivery at the local convent. In an instant, Furlong's eyes are opened to a corruption of justice lurking beneath the town's congenial surface, leaving him with some uncomfortable decisions to make about if and how to confront the nearly impenetrable powers and duplicitousness of the church. With hypnotic prose and razor sharp insight into issues of corruption, complicity, and human complexity, Keegan shares an inspiring and life-affirming Christmas tale of courage, compassion, and community.
The Swimmers, by Julie Otsuka (2022): We begin with the swimmers, whose story—told in collective first person narration—is one of community and anonymity. The swimmers are unknown to one another in their "other" lives, but when they gather at their community pool they enter a world where their habits and idiosyncrasies are observed and accepted, and their alternate identities are all but forgotten as their lane preferences and aquatic rituals take center stage. When an inexplicable crack appears at the bottom of the pool, their place of solace becomes one of uncertainty and fear and eventually abandonment. The swimmers' names are not given to us, with the exception of Alice whose story is the focus of the second half of the book. The narrative tense changes as we follow Alice's slow, painful cognitive decline. We get glimpses into her childhood and the years spent in a Japanese internment camp during the Second World War, and we catch snippets of her years as a young mother and wife. Then we join Alice in her memory care facility, experiencing the confusion and occasional comfort, loneliness, terror, and rhythms of this new world. The writing of this unique novella is rhythmic and haunting, at once universal and deeply intimate. Sentences (and the story itself) begin with generalizations and increase in specificity, sketching out ideas before coloring in the details. The format allows Otsuka to provide fascinating social commentary alongside the most personal of experiences, a juxtaposition that works surprisingly well. I felt off-kilter for most of the book and I believe this was the intention, a powerful narrative device that enables the reader to enter into the frightening aspects of dementia and its impact on both the sufferer and those around her. The effect is devastatingly heartbreaking, relentlessly poignant, and entirely unforgettable. The Swimmers is largely autobiographical, and the mother-daughter story at its center is gut-wrenching but astoundingly beautiful.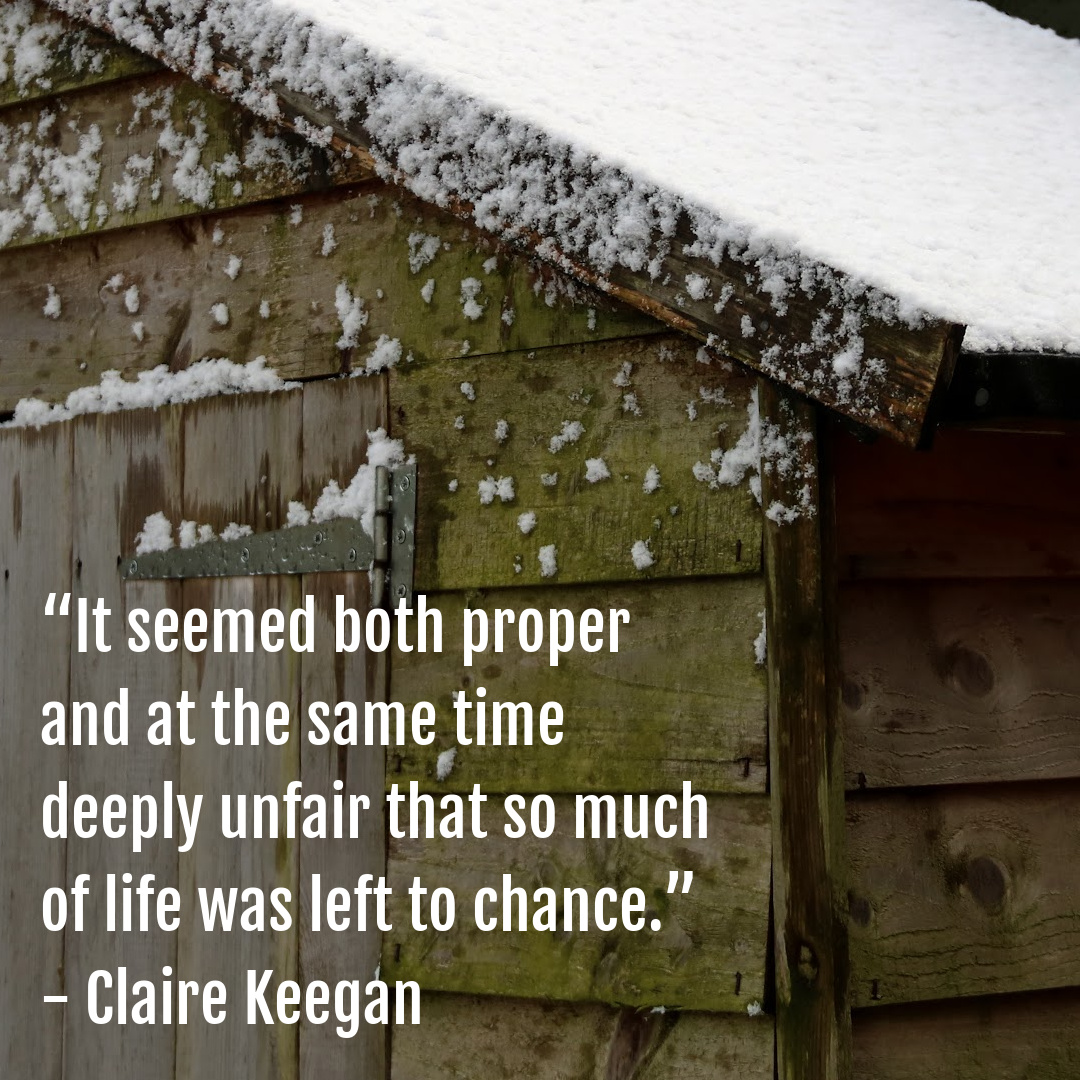 Are you a fan of novellas? What are your favorites? I'm looking to add some novellas to my own end-of-year reading, so I'd love your recommendations!