One of my favorite aspects of the blogosphere is the diversity of content being covered.  There are blogs being written on nearly every subject imaginable: health, photography, food, politics. . . if you want to read about it, there is undoubtedly a blog dedicated to it!  Most of the blogs I choose to follow fall under the category of "light reading."  It's not that their content is entirely frivolous (though admittedly, some of it is. . . .), it's just that their posts tend to be brief and require very little mental energy to absorb.  But sometimes, I crave a blog-reading experience that offers a bit more substance.  When that is the case, I turn to Buffer.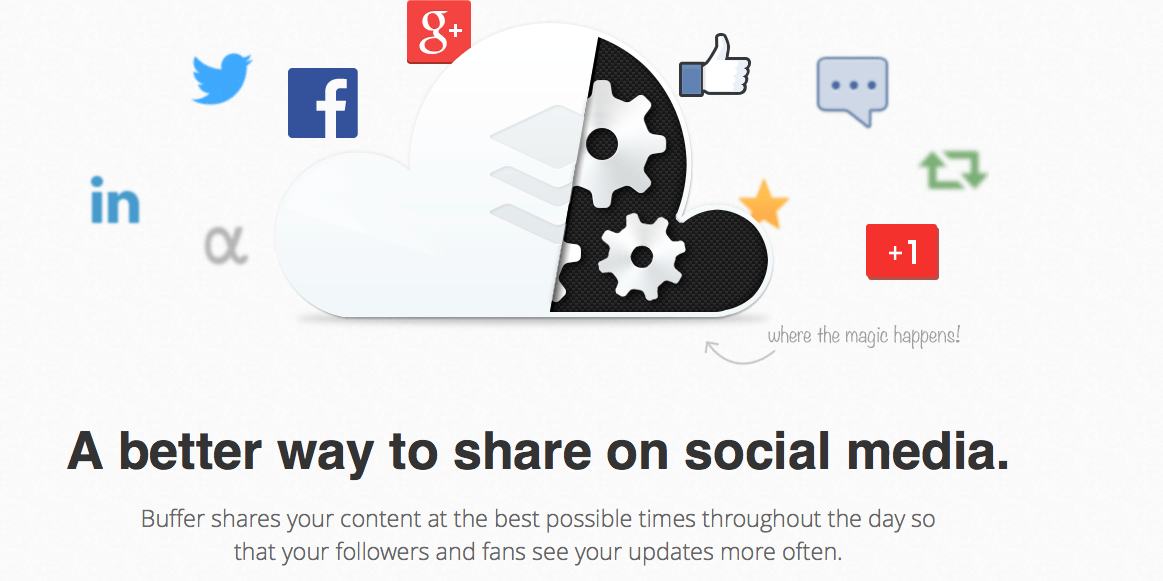 Buffer is a software application designed to manage social networks.  I do not use the Buffer app, nor do I completely understand how it works.  But my husband recently introduced me to The Buffer Blog, and I have been thoroughly impressed.

The Buffer Blog has several contributing authors who cover a spectrum of topics, ranging from productivity and life hacking to writing and social media tips.   The content on Buffer is well researched and informative, without being too technical.  The posts tend to be very long (even their titles are lengthy), but they are thought provoking and educational, and many of the topics have served as excellent conversation starters.
My favorite posts on the Buffer Blog are those that deal with neuroscience and psychology.  Some of the posts in this series include "8 Common Thinking Mistakes Our Brains Make Every Day and How to Prevent Them" and "Why We're More Creative When We're Tired and 9 Other Surprising Facts About How Our Brains Work."  (I told you the posts had lengthy titles!)  Another intriguing post is "Why I Changed My Name and What it Taught Me About Who I Am," in which the author discusses her experience of changing her name from Corina Mary Mackay to Belle Beth Cooper.  (Personally, I like her given name better, but her reasons for the change were quite fascinating.)
If you are looking for a blog that will stretch your mind and help your improve your life and your business, I highly recommend checking out The Buffer Blog.  I guarantee that you will learn something new!