Here in Southern California, fast-casual Mexican restaurants have become so ubiquitous that it is rare to find a strip mall without one.  However, with the exception of pizza parlors, there seems to be a shortage of inexpensive Italian restaurants.  Fortunately, penny-pinching Italian lovers can now rejoice because one new chain is attempting to fill this niche.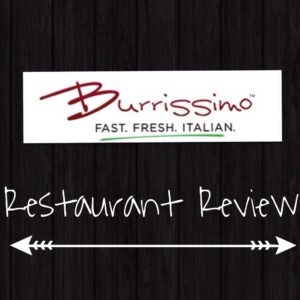 Burrissimo opened its first restaurant in Costa Mesa in 2012, and this fall a second Burrissimo opened in Brea.  I have to admit that, prior to its opening, I was somewhat biased against the Brea Burrissimo for taking over the space previously occupied by City Grill, a restaurant I had discovered just one month before it closed.  But the Burrissimo concept was appealing to me, so I swallowed my resentment and decided to try it out soon after its grand opening.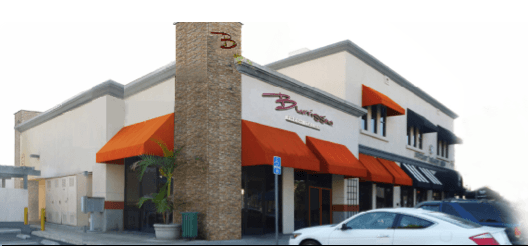 Burrissimo makes an excellent first impression.  The contemporary decor is minimalist without feeling sterile, the lighting is warm and inviting, and the seating is attractive yet comfortable.  The staff is friendly and helpful, and the noise level is tolerable.  Guests order at the counter, where the food is assembled assembly-line style, allowing you to customize your meal.
There are four main entrees to choose from: pizza, pasta bowl, salad bowl, or burrissimo (a burrito stuffed with pasta).  Each option costs just $7.49, regardless of the type of meat you select (chicken, beef, or salmon), or how many toppings you choose to add.  There is an abundance of toppings to choose from, including several sauces and dressings, three types of cheese, and a variety of fresh and grilled vegetables.  For vegetarians, there are a few heartier topping options like ratatouille and bruschetta.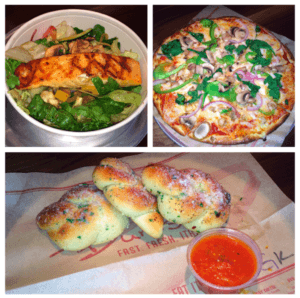 The first time Luke and I ate at Burrissimo, he ordered a chicken pizza with a side of garlic knots, while I had a salad bowl with salmon.  The food was fresh and flavorful, and the portions were generous (we had plenty of leftovers).  Before we had even finished our meal, we were making plans to come back the following weekend.  To save money on their already reasonable food, Luke downloaded the Burrissmo app to his phone and joined the BPoints program.  Now, for every $3 we spend, we will earn one point, and after reaching 30 points, we will receive a free burrito or bowl.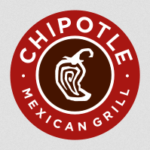 With its build-a-meal concept and emphasis on fast, fresh ingredients, Burrissimo is essentially the Italian version of Chipotle.  Even the company logos are similar!  Given Chipotle's phenomenal success – not to mention Burrissimo's superb food – I predict big things for this restaurant chain.