As part of my March celebration of books, I promised to bring you more than just great book recommendations, but also a whole host of book-inspired products, design ideas, and bookworm-centric manifestations of creativity. The internet came through for me in my quest to find the coolest bookish objects and spaces to share with you. Check out these amazing finds that are sure tickle the fancy of even the most closeted bibliophile.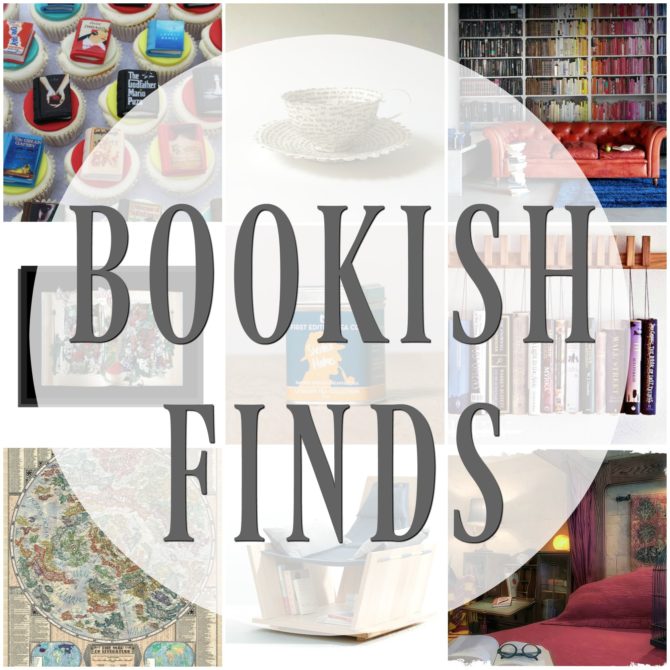 1. Artful Book Sculptures
Oklahoma artist Kelly Campbell Berry creates unique book sculptures by cutting illustrations from actual books and arranging them into beautiful scenes. You can even place a custom order.
2. Bookish Cupcakes Too Pretty to Eat
This roundup of book-inspired cupcakes pays tribute to everything from The Hunger Games to The Very Hungry Caterpillar. I especially love these edible cake toppers that you can purchase to top your own cupcakes—the perfect themed treat for your next book club meeting!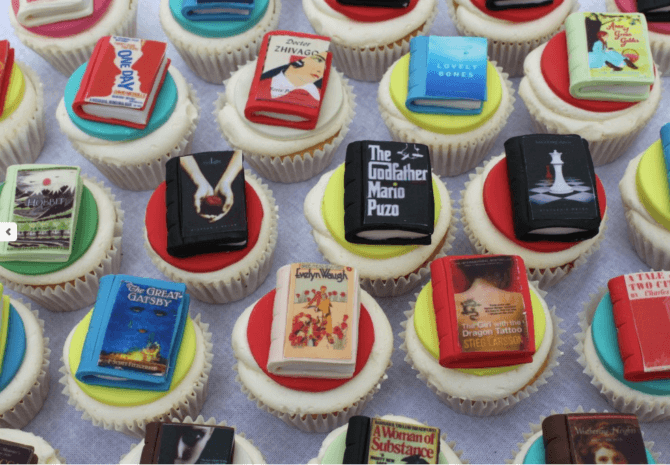 3. Creative Book Storage
This solid oak book rack is both functional and attractive, a wonderful way to display some of your favorite books.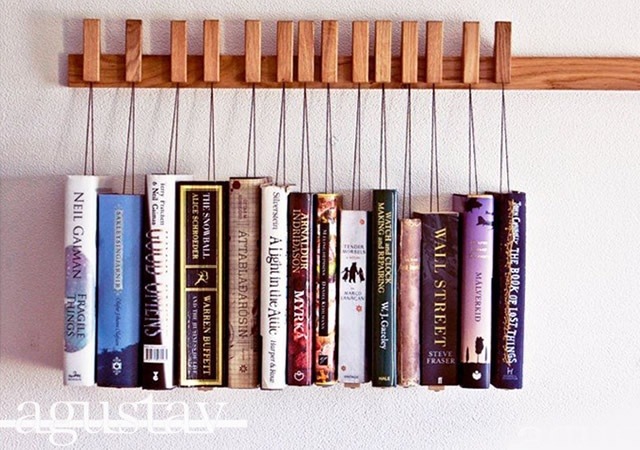 4. The Perfect Reading Chair
This armchair was designed to emulate the feel of a hammock, and even has plenty of book storage beneath it. What an ideal spot to curl up with a good book.
5. Library Wallpaper
Can you believe this is actually wallpaper? If you love the look of pefectly filled bookshelves, but not the excessive clutter, this paper might be just what you need to create a faux library in your home.

6. Literary Tea
This Literary Tea Collection combines two of my very favorite things: books and tea. I'd love to try the Sherlock Holmes variety, described as "a mysterious blend of traditional English Breakfast tea packed with plenty of pipe smoke, a hint of bergamot, nettle, and a surprising touch of honey sweetness."

7. Books Repurposed Into Cups and Saucers
Artist and former bookbinder Cecilia Levy creates beautiful pieces of paper sculpture by tearing up old books and pasting them back together. Such a beautiful way to give new life to old stories.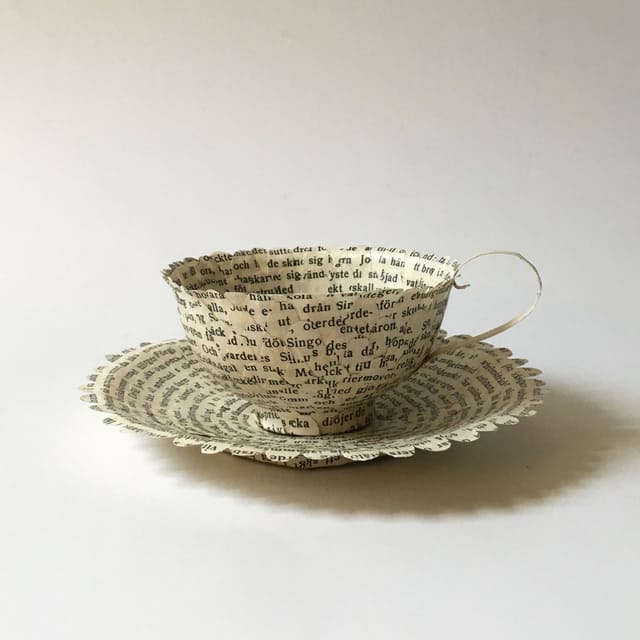 8. A Map of Literature
Designed by a student from Slovakia, this vintage-looking map visualizes how literature evolved from the ancient era to present day. The map has four continents—fiction, nonfiction, drama, and poetry—with countries representing different genres and periods. The globe is surrounded by lists, including winners of Nobel Prize in Literature, bestselling books, and richest authors.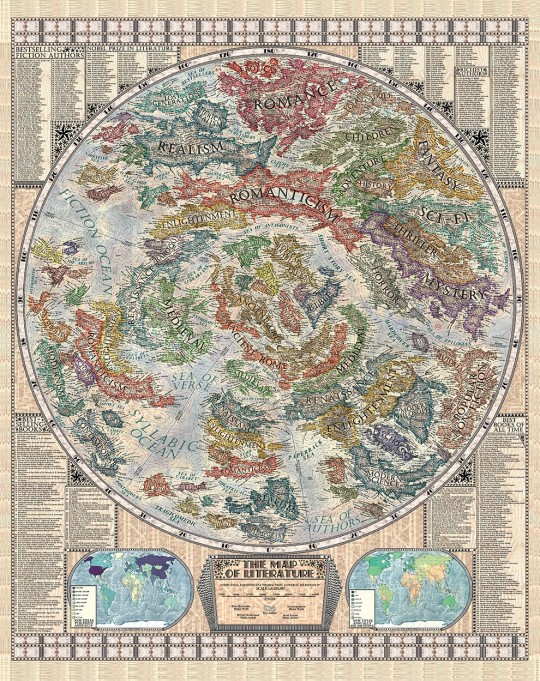 9. A Hotel for Book Lovers
Located on the Oregon coast, Sylvia Beach Hotel is a literary-themed bed and breakfast. Each of the hotel's 21 rooms includes details and books to reflect the life and writings of a different author. The J.K. Rowling room is calling my name!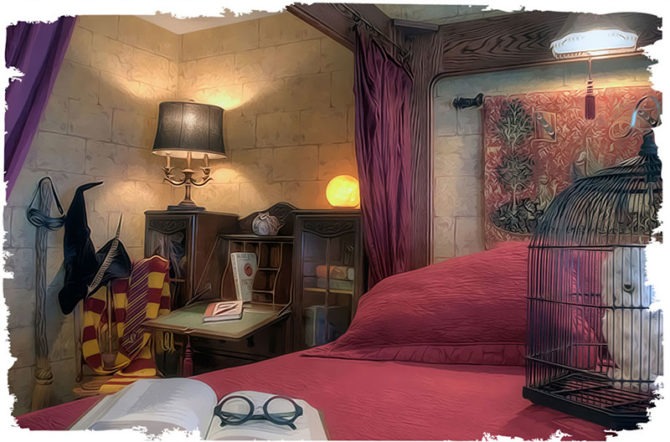 ---
How fun are all of these findings?! Which is your favorite?
Save
Save
Save
Save
Save
Save
Save