As happiness guru Gretchen Rubin likes to say, "there are two kinds of people in the world: people who want to divide the world into two kinds of people, and the kind of people who don't." If you've been following along with my Personality Series over the last few weeks, you can probably guess which camp I fall into!
I can't begin to tell you how much fun I had putting together beginner's guides for three of the most popular personality frameworks (Myers-Briggs, The Enneagram, and The Big Five). Today, in the spirit of the book theme I have going on for the month of March*, I am sharing four books about some additional personality models that will help you get to know yourself a little better. Each of these books introduces a unique personality framework, and I've personally found every one of them extremely helpful in getting to know myself and also understanding people around me.
There are online personality quizzes for most of the frameworks described in these books, so I've linked to those as well. For those of you who are curious about the personality systems, but not ready to commit to a whole book, these quizzes might be a good starting point. I'd highly encourage you to check out the books themselves, too, as they provide a much more detailed look at what your quiz results mean and why they are helpful and important.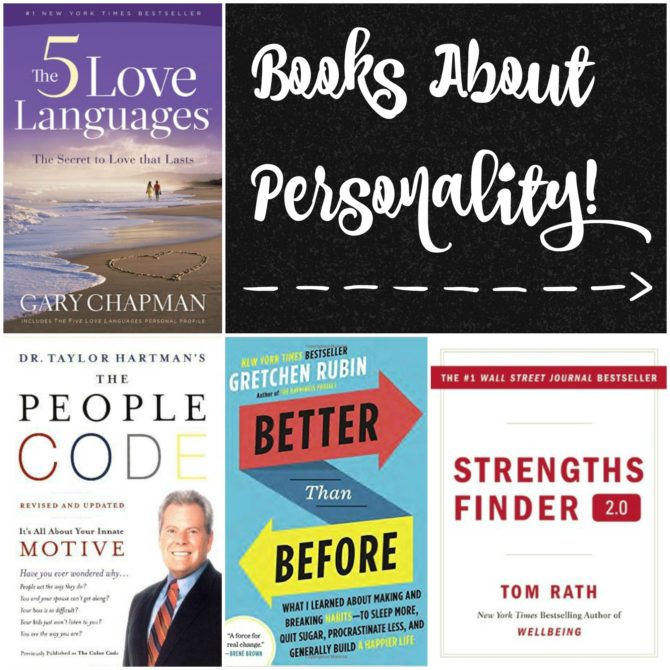 According to Dr. Chapman, each of us speaks a different "Love Language" (Words of Affirmation, Quality Time, Receiving Gifts, Acts of Service, or Physical Touch) and true intimacy can only be achieved when our loved ones demonstrate love in our primary language.
In this book Dr. Chapman unpacks each language, explaining what they look like and offering real-life examples from his counseling practice. I read the Singles Edition of this book even before I was married, and its principles have been extremely beneficial in my relationship with Luke.
To find out your primary love language, take the online quiz here. The site also provides a quiz to help you determine your child's love language, which I think could be super helpful for parents!
This was the first personality framework I seriously latched onto! My college roommate introduced me to the first edition of the book (titled The Color Code) when were just freshmen, and we listened to the entire audiobook on a weekend road trip to her home in Mammoth.
I've since grown to love many more personality models, but this one will always hold a special place in my heart. Dr. Hartman identifies four types, described by their color: Reds (power-weilders), Blues (do-gooders), Whites (peacekeepers), and Yellows (fun lovers). Though less complex than many models, I appreciate the easily-digestible format of both the theory and the book.
To discover your color type, take the online quiz here. (The site offers a basic free version of the test, as well as a more thorough test that costs $39.95.)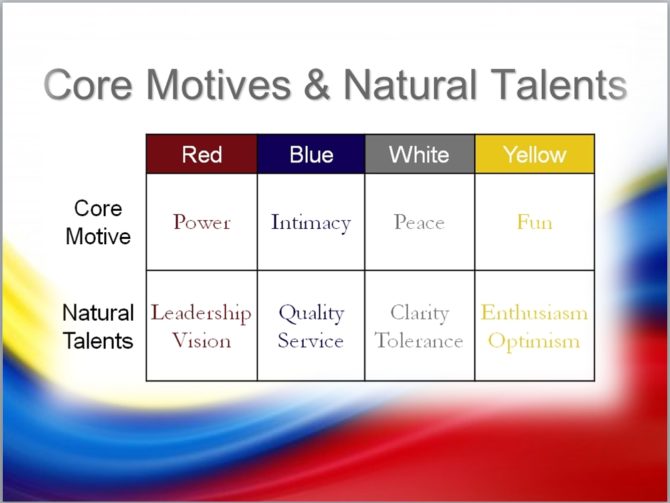 The StrengthsFinder program is based on decades of research that identified 34 common talents. The goal of the assessment is to help you discover your primary strengths so that you can focus your efforts on maximizing your talents, rather than spinning your wheels, trying to develop personal weaknesses.
I took this test just after Charleston was born (you can read my review of the book here). My results where a huge eye-opener for me and have been pivotal in helping me determine the directions I've chosen to take this blog over the last couple of years.
Unfortunately there is no free version of the test offered online. However, when you purchase the book you receive an access code that will allow you to take the in-depth online assessment. This is one personality quiz that is definitely worth the purchase.
I love everything Gretchen Rubin puts her name to, and this is my favorite of her books. Better Than Before explores the nature of habits, and helps us understand and change our own habits by identifying our Tendency (Upholder, Questioner, Rebel, or Obliger).
These tendencies apply to the context of habits, as well as many other areas of our lives. Gretchen has a book specifically about the Tendencies in the works, but until that one comes out, this is a fantastic place to start.
To discover your Tendency, take the online quiz here. Gretchen and her sister also talk a lot about the Tendencies on their podast, which is a Top Five favorite of mine.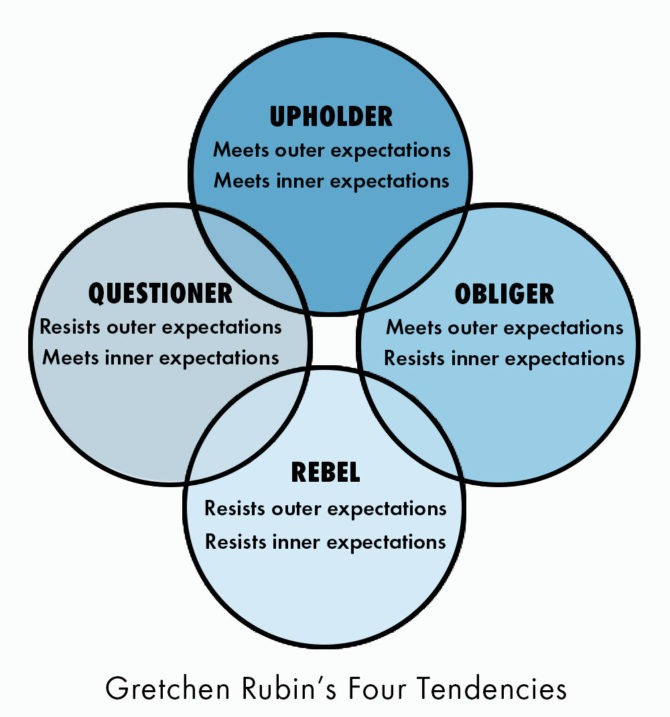 Have you read any other personality-themed books that you would add to this list? This is one of my favorite genres, so if there's a book you think I might enjoy, please leave a comment sharing your recommendation!
---
*In case you missed Monday's announcement, I have designated March as Book Month here on the blog! All of my posts this month will be related in some way to my love for all things literary! (March is also my birthday month, and this was the best way I could think to celebrate.)
Save
Save
Save
Save
Save