As much as I wish it were not the case, I'm not great at remembering books I have read—the specifics (naturally), but in many instances even the titles and summaries. I do keep annual lists of ratings, favorites, and superlatives that I check in on each month and blog about at the end of every year, but I rarely think back on those past years' titles.
That changes today—at least for the purposes of this post, as I reflect back on favorite titles from the past several years (in the years since I began keeping careful records of my reading). In this roundup I'm sharing my favorite backlist reads, all of which have landed on my Best Of lists of years past.
I've organized these titles by the year in which I read them, not by publishing date, which explains the presence of books written much before my record-keeping began. Some years held many favorites, others just one—a discrepancy that likely has more to do with the reader (ahem) than the books at the time of reading.
Reading tastes change, and I know my own preferences and sensibilities have shifted with time; I have no doubt my impressions of some of these books would be different if I were to read them today. But each of these books truly worked for me at the time of my reading, and it was fun to reflect back on these past favorites. I couldn't help but notice similar themes and descriptors popping up: books with intricate plot structures, heartwarming stories, compelling characters, dazzling prose, and redemptive endings will get me every time.
Perhaps you'll spot a few of YOUR favorites here, too, as well as some books you may be inspired to pick up for the first time.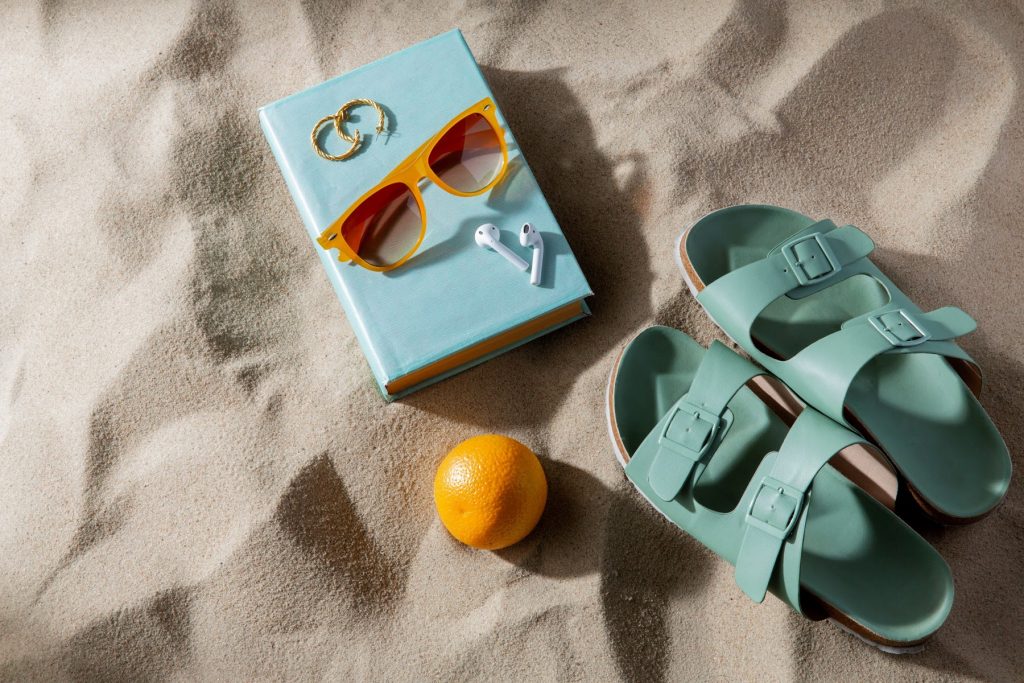 2021 FAVORITES
Anxious People, by Fredrik Backman—An apartment full of unsuspecting house hunters suddenly find themselves in a life-or-death situation when a failed bank robber bursts into a high-rise Open House and takes the viewers hostage. This almost-but-not-quite crime scene provides the community and context for an assortment of quirky but lovable characters to sort through their issues, grapple with their hurts and hangups, and find solace amidst unlikely companions. This book is funny, suspenseful, heartwarming, redemptive, and insightful. Pure delight! (Published in 2019)
Apples Never Fall, by Liane Moriarty—I haven't met a Liane Moriarty novel I didn't like (there's one other on this list, and I nearly added one more), and this one featuring four complicated siblings, their eccentric parents, a suspicious stranger, and an unexplained disappearance is Moriarty at her finest. Mysterious, funny, and completely unputdownable, with an ending that I adored. (Published in 2021)
The Thursday Murder Club, by Richard Osman—This witty story of four incongruous friends who solve crimes from the comfort of their retirement community is a cozy mystery with substance. I loved this for its memorable characters, puzzling plot, and touching insights into the lives of its aging protagonists. Amazingly, the sequel (which I read in early 2022) is just as good! (Published in 2020)
2020 FAVORITES
The Dearly Beloved, by Cara Wall— Set in the 1960s, this is the story of two pastoring couples and their journeys from adolescence and courtship to marriage and life in church ministry. Walls utilizes the unique experiences of the four protagonists to examine the nature of faith—how it is gained and lost, what it is and isn't, why it is necessary, and how it serves us. The book is also an exploration of love, sacrifice, friendship, partnership, and the ways that other life forces play into these dynamics. The remarkable characters, nuanced storylines, and compellingly layered themes made this a standout read I have not stopped recommending over the past two years. (Published in 2019)
Hamnet, by Maggie O-Farrell—Inspired by the life and death of William Shakespeare's young son, this exquisite novel is perhaps the saddest book I have ever read: rarely have I felt so invested in the fate of a family, or experienced their pain and longing so viscerally. Hamnet is a beautifully poignant exploration of grief, motherhood, and sacrifice. (Published in 2020)
2019 FAVORITES
Ask Again, Yes, by Mary Beth Keane—This family saga spans decades and shares the stories of two neighboring police officers, their wives and children, the tragedy that tears their families apart, and the romance that manages to blossom in the midst of trauma. The dramatic yet realistic story of resilience, loyalty, and forgiveness has stuck with me through the years and has become my gold standard for the "complicated family" genre. (Published in 2019)
Once Upon a River, by Diane Setterfield—Dripping with symbolism and marked by heartache and absolution, this bewitching tale centers around an extraordinary event that takes place one midwinter's night in an ancient inn on the banks of the Thames. Though it's a lengthy read, I was captivated by the evocative setting, masterful storytelling, and nuanced themes and characters. (Published in 2018)
The Thirteenth Tale, by Diane Setterfield—This pitch-perfect gothic novel I waited WAY to long to read follows a young biographer who is invited by her favorite author to document the alluring yet grotesque story of feral twin sisters. This love letter to the reading life unites gothic sensibilities with an utterly spellbinding mystery. (Published in 2006)
Daisy Jones and the Six, by Taylor Jenkins Reid—Told through a series of interviews, Daisy Jones is the behind-the-scenes look at a (fictional) iconic 1960s rock band. This is amazing on audio, and is my first recommendation for readers looking to start listening to audiobooks. (Published in 2019)
2018 FAVORITES
And Every Morning the Way Home Gets Longer and Longer, by Fredrik Backman—I can't even think about this novella without tearing up; it's a tearjerker, but also so profound and relatable to anyone who has witnessed dementia or lost someone they love. Fredrik Backman is one of the greatest authors of our time, and this might be his best piece. (Published in 2016)
Magpie Murders, by Anthony Horowitz—This is an ingenious homage to the classic whodunit, with a riveting novel-within-a-novel format. I loved the insiders' view of the publishing scene and adored the nods to classic Agatha Christie that tie in cleverly with the present-day story. Magpie Murders is the first in an ongoing series, and the sequel is also excellent. (Published in 2016)
A Place for Us, by Fatima Farheen Mirza—A gorgeous debut novel about a Muslim family that provided me with a window into an unfamiliar culture that I found surprisingly relatable. I think about this book's concluding chapters—with their heart-wrenching portrayal of a father's misunderstood love—ALL the time. (Published in 2018)
This Must Be the Place, by Maggie O'Farrell—Vivid characters, powerful themes, unique narrative structure—everything Maggie O'Farrell is known for (and this was the book that made me a forever fan of her work). This Must Be the Place is humorous and heartbreaking, and literary but with an irresistible love story at its center. Few books truly have it all, and this one does. (Published in 2016)
2017 FAVORITE
I Capture the Castle, by Dodie Smith—I picked up this whimsical, humorous coming-of-age classic as part of my 2017 Reading Challenge that had me reading books from each decade of the past 120 years. Beautifully written and brimming with unforgettable characters, the novel stands the test of time. (Published in 1948)
2016 FAVORITES
(A great year for my fiction reading, apparently!)
Love Anthony, by Lisa Genova—Lisa Genova is so good at making challenging topics accessible through beautiful and profound storytelling. Love Anthony is a heartbreaking novel that explores the subject of autism with insight and compassion. (Published in 2013)
The Lake House, by Kate Morton—This intricately plotted mystery revolves around decades-old secrets that are brought to light when a troubled London detective stumbles upon an abandoned English estate. The Lake House is a stunning page turner that satisfied my insatiable cravings for mystery and historical fiction. I've spent the past seven years chasing a worthy read-alike and have yet to find one. (Published in 2015)
The Westing Game, by Ellen Raskin—The Westing Game has been a staple on YA booklists for years, and I'm sad I had to wait until adulthood to discover this delightful mystery. This book is And Then There Were None for a younger audience, and it's almost as good! (Published in 1978)
A Tree Grows in Brooklyn, by Betty Smith—This bildungsroman story set in the years leading up to World War I is another classic I somehow missed in my younger years. Betty Smith examines universal experiences while beautifully capturing an intriguing time in history. I did this as a buddy read with my mom and loved the discussions it prompted. (Published in 1943)
Rules of Civility, by Amor Towles—Towles' masterful debut follows one eventful year in the life of an unassuming twenty-something in 1930s New York. Towles dazzled me with his enchanting storytelling and sophisticated themes (and his continued to do so in each of his subsequent books!). (Published in 2011)
A Gentleman in Moscow, by Amor Towles—After blowing me away with his first novel, I was skeptical that Amor Towles could replicate his own success, but this novel about a Russian aristocrat sentenced to house arrest in a luxury hotel shattered my expectations. This is historical fiction of the highest caliber and worth every ounce of acclaim it received. (Published in 2016)
The Storied Life of A.J. Fikry, by Gabrielle Zevin—This charming novel about a quirky bookseller hits all the right notes: funny, tender, and a little mysterious, with heaps of literary references. It has something for almost every reader, making it one of the novels I recommend most often. (Published in 2015)
2015 FAVORITES
What Alice Forgot, by Liane Moriarty—This story of a woman who has lost all memory of the last ten years is much more thought provoking than one might expect from a book slotted as Chick Lit. The premise and its commentary on marriage and change has remained with me through the years, and I've pressed this into the hands of many friends—every one of whom came back to tell me how much they loved it too. (Published in 2009)
2014 FAVORITE
The Christmas Train, by David Baldacci—Vastly different from Baldacci's typical fare, The Christmas Train tells the suspenseful yet endearing story a former war journalist who is traveling by train from D.C. to L.A. at Christmastime. The novel has a few surprising twists that take it up a notch from sweet Christmas tale to highly-recommended reading replete with mystery, romance, and second chances. (Published in 2002)
2013 FAVORITES
Gone Girl, by Gillian Flynn—This brilliantly plotted thriller about a toxic couple undergoing the wife's shocking disappearance was unlike anything I'd read when I first picked it up, and though the unreliable narrator premise has been repeated ad nauseam in subsequent years, this novel remains a pinnacle of the thriller genre and one I utterly love, in spite of the book's ubiquity. (Published in 2012)
Wonder, by R.J. Palacio—My favorite-ever Middle Grade novel tells the heartwarming and empowering story of a middle schooler with a facial deformity. Themes of kindness, empathy, and courage make this a standout read for kids and adults alike. (Published in 2012)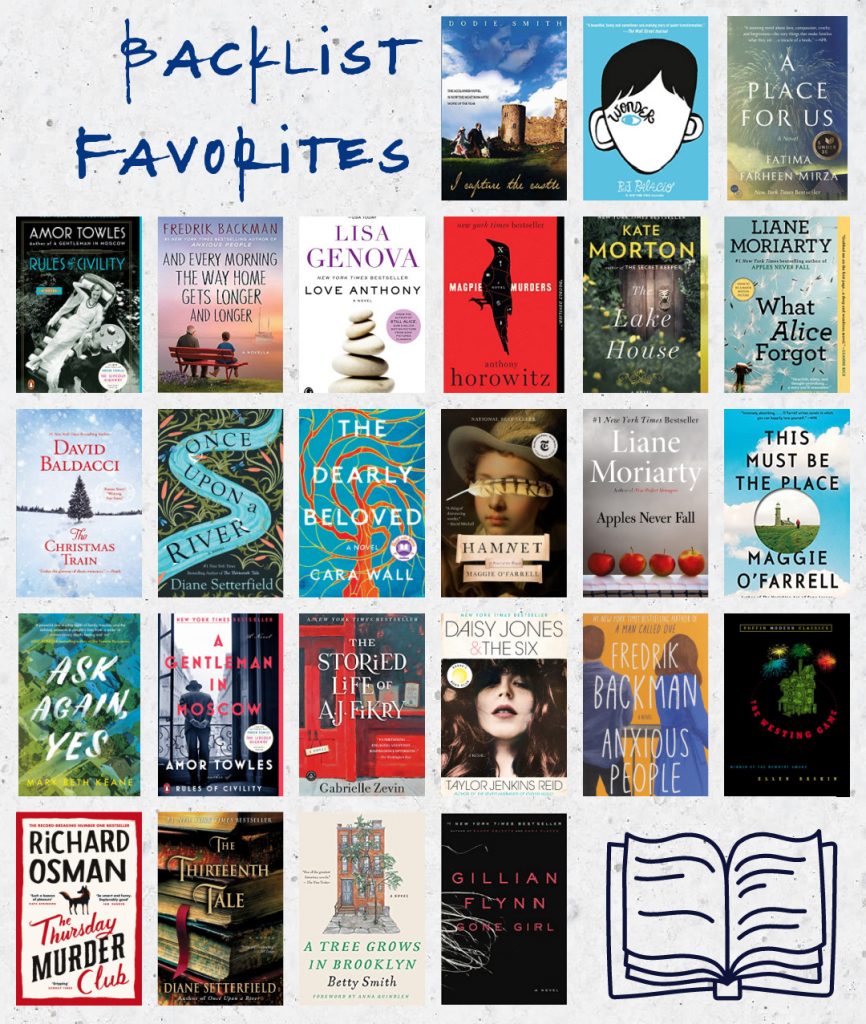 PRE-2013 FAVORITES
(These are listed in the order I read them, starting with the most recent. I loved each of these for very different reasons, and looking back at this list of books I can see how each and every one of them shaped who I am today as a reader.)
11/22/63, by Steven King (Published in 2011, Read in 2012)
Room, by Emma Donoghue (Published in 2010, Read in 2012)
The Help, by Kathryn Stocket (Published in 2009, Read in 2010)
The Shack, by William P. Young (Published in 2008, Read in 2010)
The Twenty-One Balloons, by William Penne DuBois (Published in 1948, Read in 2008)
Jane Eyre, by Charlotte Brönte (Published in 1847, Read in 2001)
Prophet, by Frank Peretti (Published 1992, Read in 2000)
To Kill a Mockingbird, by Harper Lee (Published 1960, Read in 1999)
And Then There Were None, by Agatha Christie (Published 1939, Read in 1998)
The Giver, by Lois Lowry (Published 1993, Read in 1997)
---
You might have noticed that this list contains zero nonfiction titles—that's because I'll be sharing those in a separate post, coming your way soon!
What are some of your top reads from past years? Do we share any favorites? What books will be making it onto your list of favorites for 2022? I've read SO many great books this year, but this is currently my top contender for tippy-top favorite book of the year.