Back in California, I had seen a few people wearing Kendra Scott jewelry, but most of my exposure to the popular brand was through fashion blogs. Lately it seems like every woman I come across is wearing Kendra Scott earrings, a Kendra Scott necklace, or both. I'm not sure whether the brand is simply gaining popularity, or if it's a Texas thing, but in Austin at least, I'd be hard-pressed to name a more popular trend.
I was initially predisposed to like the brand simply because of the name. Of course, I liked the pretty pieces too. The brand's sudden rise in popularity did give me pause: I generally prefer to accessorize with unique jewelry and will steer clear of a style if it gets too trendy. But I genuinely believe that Kendra Scott pieces are deserving of the hype, particularly the pieces outside of her ubiquitous Kendra Scott classics.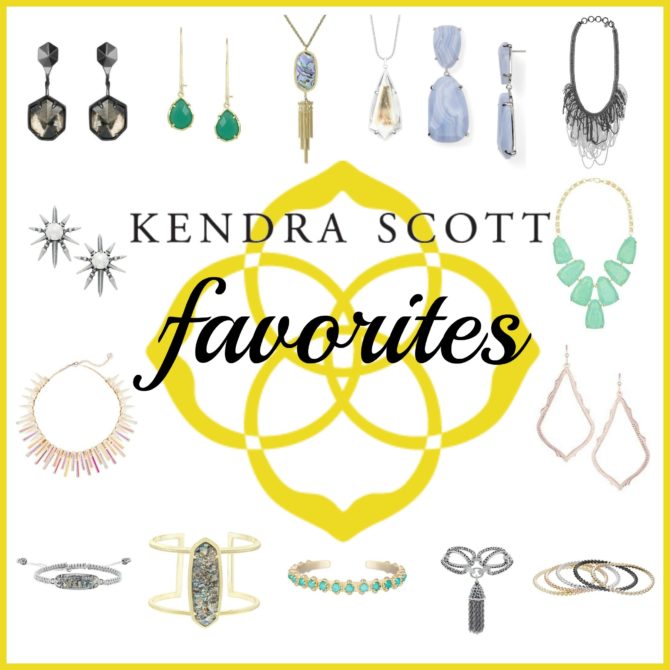 Unfortunately, Kendra Scott is a bit outside of the price range I'm willing to spend on jewelry for myself, but that hasn't kept me from doing some online window shopping. Of course I couldn't narrow my top picks down to just five, so here are five of my favorite bracelets, necklaces, and earrings.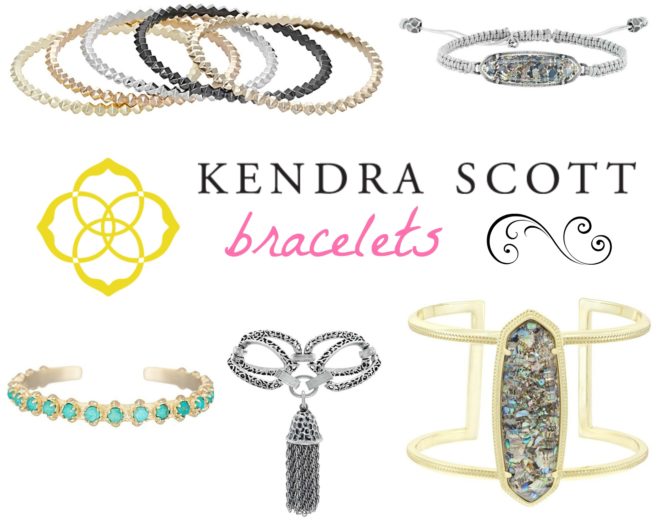 REMY BANGLE BRACELETS IN MIXED METALS // LYLA BRACELET IN CRUSHED BLACK PEARL // RAEGAN BRACELET IN VARIEGATED TURQUOISE // MIA BRACELET IN ANTIQUE SILVER // LAWSON CUFF BRACELET IN CRUSHED ABALONE SHELL
---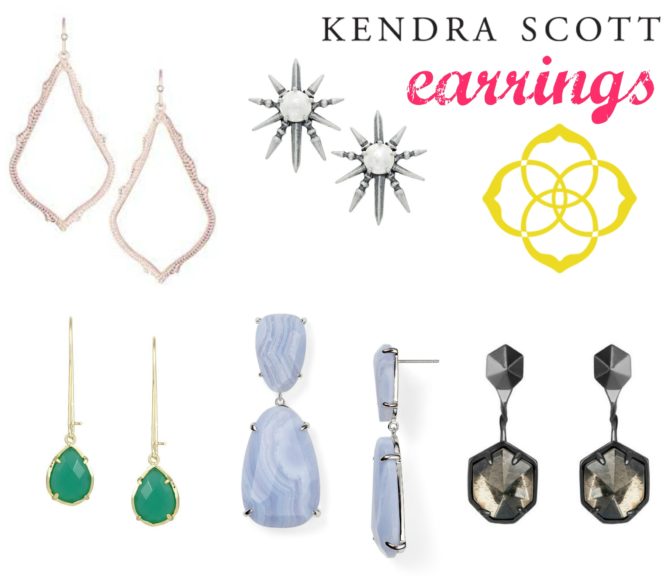 SOPHEE DROP EARRINGS IN ROSE GOLD // ROGAN STUD EARRINGS IN ANTIQUE SILVER // DEE EARRINGS IN GREEN // KATIE STATEMENT EARRINGS IN BLUE LACE AGATE // JORDY EAR JACKETS IN MIRROR ROCK CRYSTAL
---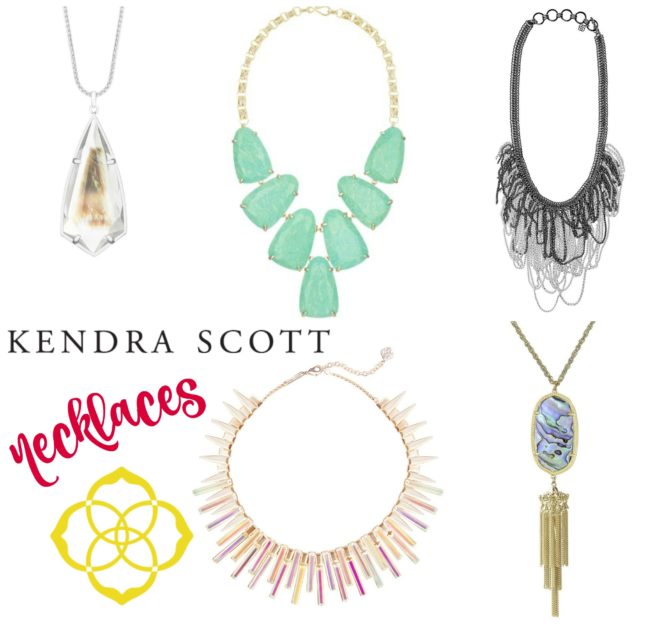 CAROLE NECKLACE IN SUSPENDED BLACK PEARL //HARLOW STATEMENT NECKLACE IN AMAZONITE // MARGOT NECKLACE IN SILVER // KAPLAN ROSE GOLD STATEMENT NECKLACE IN DICHROIC GLASS // RAYNE NECKLACE IN ABALONE SHELL
---
Is Kendra Scott jewelry a hot trend where you live? Have you jumped on the Kendra Scott bandwagon? Which pieces are your favorites?
Save
Save
Save
Save
Save