In my youth, the month of June signified the honoring of dads and the commemoration of grads. June meant the bloom of wedding season, and the gloom of California's early-summer skies. June inaugurated a months-long stretch that would be carefree and celebratory and fun.
Now, June means rainbows in every store and incessant virtue signaling from Pride allies; it's a time of problematic advertising and questionable festivals and parades. June has become a month for too many uncomfortable conversations with my kids about why all of our favorite brands are celebrating values antithetical to our own. In recent years this month has shifted from one I eagerly awaited to something I slightly dread.
There is much that makes me sad about the Pride movement; one aspect I find particularly disappointing is the coopting of the rainbow symbol for the LGBTQ movement. What once stood as a representation of God's goodness now pays tribute to ideologies that are the opposite of God's definition of good.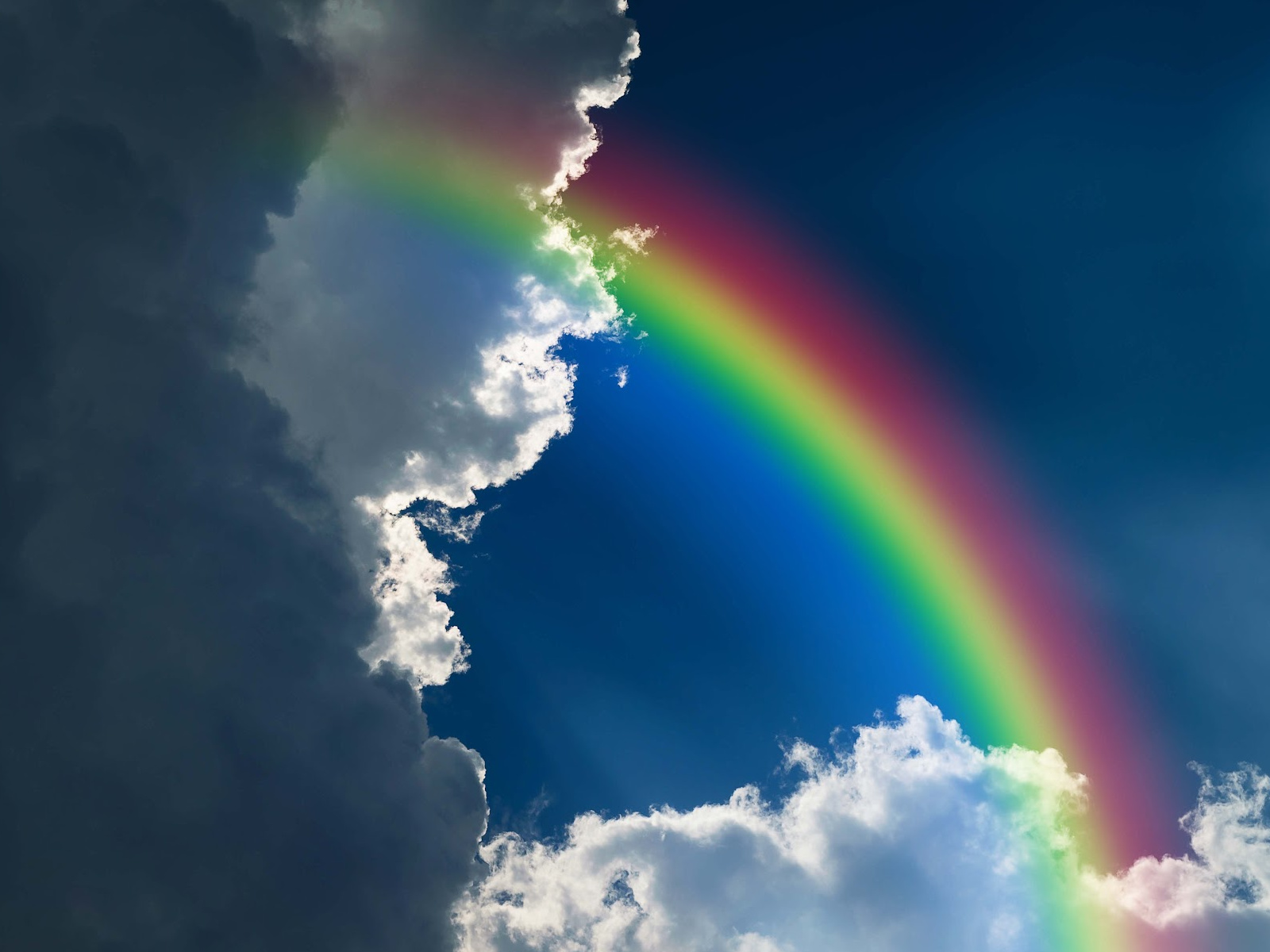 The proliferation of rainbows in the month of June is intended to honor a distinctly anti-Christian cause. But his year, I have decided to capitalized on every rainbow sighting as a reminder to pause and pray, giving thanks to a God who remains faithful in spite of humanity's brokenness. After all, the very first rainbow appeared at another time when human morality had gone off course. . . .
The story of the first rainbow appears in the book of Genesis, following a flood sent by God after humanity had rebelled against Him and reverted to chaos. The flood was God's plan for restoring creation, beginning with Noah and his family; after the flood God sent a rainbow as a symbol of His promise to never again flood the earth. Genesis 9:12-16 records the transaction:
God said, "This is the sign of the covenant which I am making between Me and you and every living creature that is with you, for all successive generations; I set My bow in the cloud, and it shall be for a sign of a covenant between Me and the earth. It shall come about, when I bring a cloud over the earth, that the bow will be seen in the cloud,  and I will remember My covenant, which is between Me and you and every living creature of all flesh; and never again shall the water become a flood to destroy all flesh. When the bow is in the cloud, then I will look upon it, to remember the everlasting covenant between God and every living creature of all flesh that is on the earth." (NASB, emphasis mine)
Did you see that word COVENANT in the passage? The Bible Project defines covenant as "a relationship between two partners who make binding promises to each other and work together to reach a common goal. They're often accompanied by oaths, signs, and ceremonies. Covenants define obligations and commitments, but they are different from a contract because they are relational and personal."
Covenants are not something we talk about much in the modern day, but according to the Bible Project, they are "the key to God's redemptive plan to restore humanity to its divine calling. Starting in Genesis, God enters into one formal partnership (i.e., covenant) after another with various humans in order to rescue his world. These divine-human partnerships drive the narrative forward until it reaches its climax in Jesus. To tell the story of God redeeming humanity through Jesus is to tell the whole story of God's covenantal relationship with humans."
Going back to that definition of covenant, we see that it is a relationship between two partners. In other words, when God enters into covenants with us He is partnering with humanity! I find it absolutely incredible—unfathomable—that the Creator and Author of the universe would initiate this egalitarian form of relationship with us.
Some of the covenants described in the Bible are conditional (dependent upon the response of the people involved); for instance, in the Moasic Covenant, God conditionally promised to bless Israel when they obeyed His commands. Other covenants are unconditional, resting solely on God's faithfulness; the Noahic covenant is unconditional, as is the new covenant ushered in through Jesus that brings salvation for us today.
God's adherence to the covenants He made in the Old Testament are a testament to His integrity and sovereignty, and a signifier of His faithfulness. The covenants reveal God to be trustworthy, authoritative, and interested in engaging with humans and offering hope. In a world that feels random and uncertain, we can find purpose, comfort, and stability in recalling the Lord's faithfulness.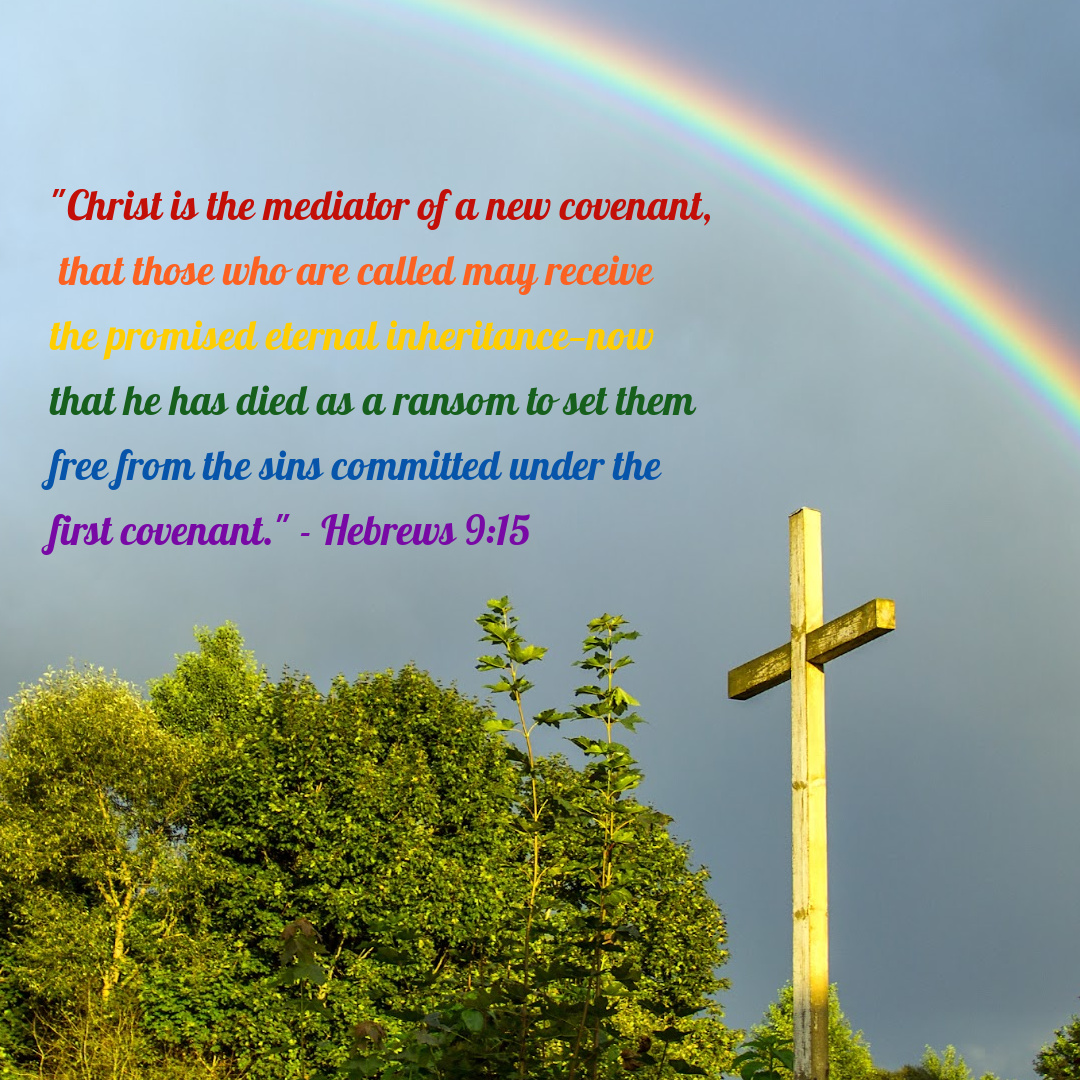 To return to the issue of the rainbows: as I mentioned in my intro, I am doing my best to reclaim this symbol as a reminder of God's faithfulness and His invitation to partner with Him and His work of restoration. I can't alter the modern-day significance of the rainbow symbol, but I CAN amend what it means for me.
This Pride Month, whenever I encounter a rainbow-adorned flag (which will be frequently), I am choosing to replace my instinctive frustration with hope: HOPE in a God who is faithful to love and care for us amid our brokenness; HOPE in a God who has promised to make all things new: HOPE in a God who sacrificed everything to partner with us as He displays His agape love—a love that is infinitely greater than the counterfeit "love" being celebrated throughout this month of June. Here's to a month in which we replace a celebration of pride with humble gratitude for His covenantal love.