Happy 2023! Let me be the first (well, probably not the first, but maybe in the top dozen or two?) to wish you a very happy New Year! I feel as though it has become unfashionable to get enthusiastic about a new calendar year. I can hear the naysayers now: it's just another day; new year but still same you; resolutions never hold up; etc. And while there's certainly merit to those objections, I remain unapologetically pro-New Year's hype. I am 100% here for every opportunity for a fresh start, and an affection for clean slates runs through my Enneagram 1 veins.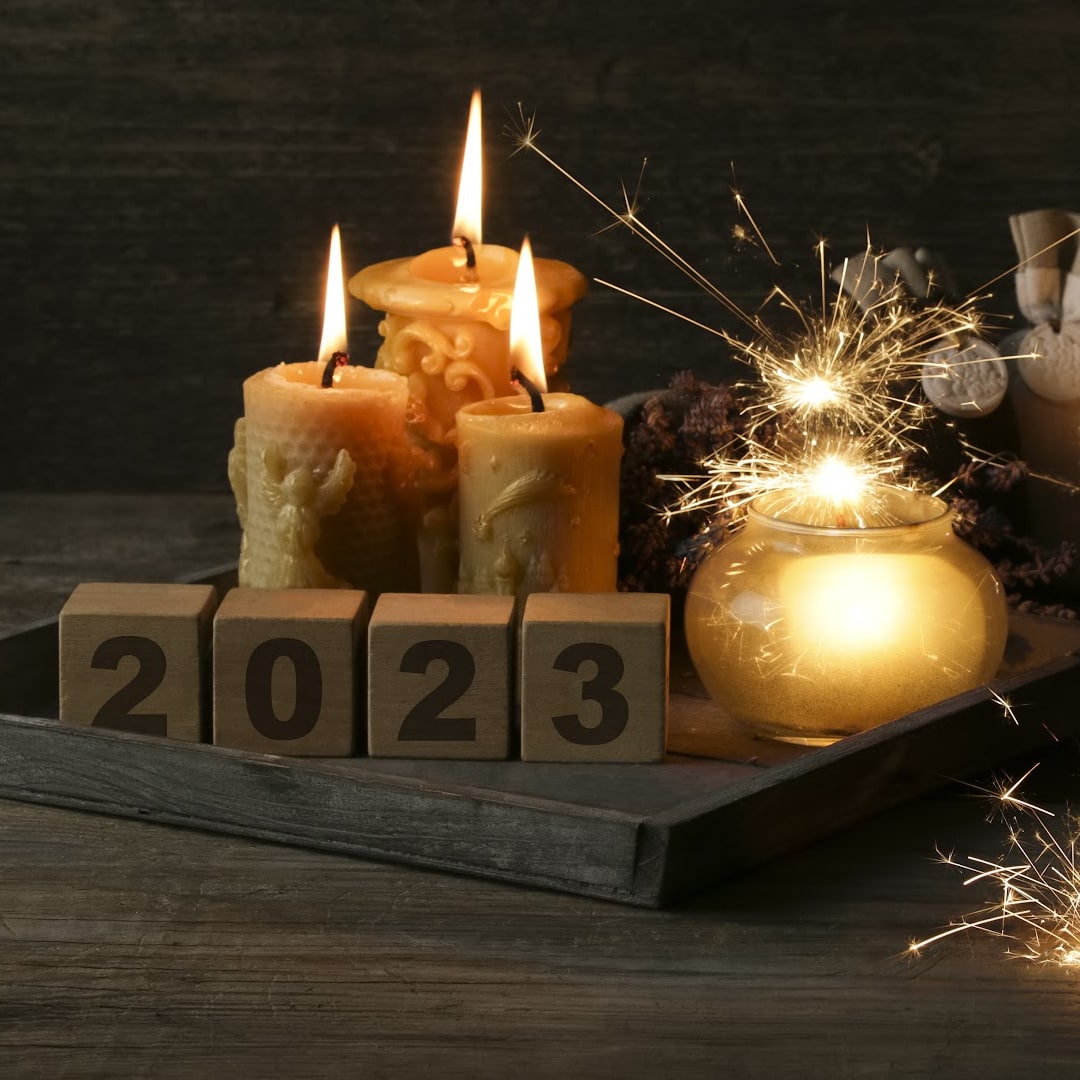 I gave up on traditional resolutions a long time ago, but I've held on to the spiritual practice of selecting one Word that I hope might define my year. This tradition goes back to 2015, the year I became a mom, and my past Words have included Open, Integrity, Love, Grace, Abide (my favorite), Joy, Wonder (my other favorite), and Wholehearted. For me, these Words have served as annual mission statements, embodying who I hope to become or what I hope to learn in the coming year.
I invite the Lord into the choosing of my Words, and I remain open throughout the year to the ways in which He will move in me and through me as I pursue and embrace my Word. Some years' Words have played a small role in my lived experience of that year; others have become a predominant theme of the year and have paved the way for significant transformation. There is nothing inherently special or spiritual about the Words themselves, but I have seen how they become a valuable vehicle for connecting to my Heavenly Father and inviting Him into my year.
It was back in November when I began pondering and praying over what my 2023 Word might be, and the Word that immediately rose to the surface was Faithful. In English this word has a few definitions, all fitting goals to pursue in the coming year: to be faithful is to remain true to one's word, steady in allegiance, and adhering to the truth. These definitions clarify an integrity I aspire to live out—every year, of course, but in a more focused, deliberate way this year especially. In a world that seems increasingly unsteady and saturated with untruths, I want to remain a beacon of truthfulness and dependability.
The word faithful can also be interpreted to mean "full of faith," which is another attribute I seek to embrace this year. I have been shaken (and brokenhearted) by how many former believers we've seen walk away from the Lord in recent years. I am not afraid of losing my faith; I am not on the verge of deconstruction, and I have never felt closer to the Lord or more sure of His Presence (and of my commitment to Him) than in the past couple of years. But just as every human relationship requires careful tending if it is to remain healthy, I cannot grow negligent in my walk with God. For my faith to flourish, it needs to remain my top priority.
There are certainly aspects of being faithful that are entirely in God's hands, but I must also do my part by remaining open to His leading, receptive to His voice, embedded in the study of Scripture, engaged in a faith community, and devoted to ceaseless prayer. And, adding to that spiritual part of faithfulness is the intellectual component: if I am to be genuinely faithful, I must also remain committed to a regular building up and refining of my theology so that my faithfulness is to the true God and not to a small-g god I've made to my own liking.
In exploring this Word more, I came across the Greek word pistos, which is used for faith in the New Testament and can be defined as someone who trusts in God's promises. Yes! In 2023 I hope to be someone who not only believes but fully embraces and trusts in the promises of God. (I intend to spend time exploring those promises this year, in my personal study and seasonally here on the blog.) I will intentionally view all that I read, see, hear, and learn this year through this one quality; I have no doubt faithful will make its presence known in nearly every corner of my life in 2023.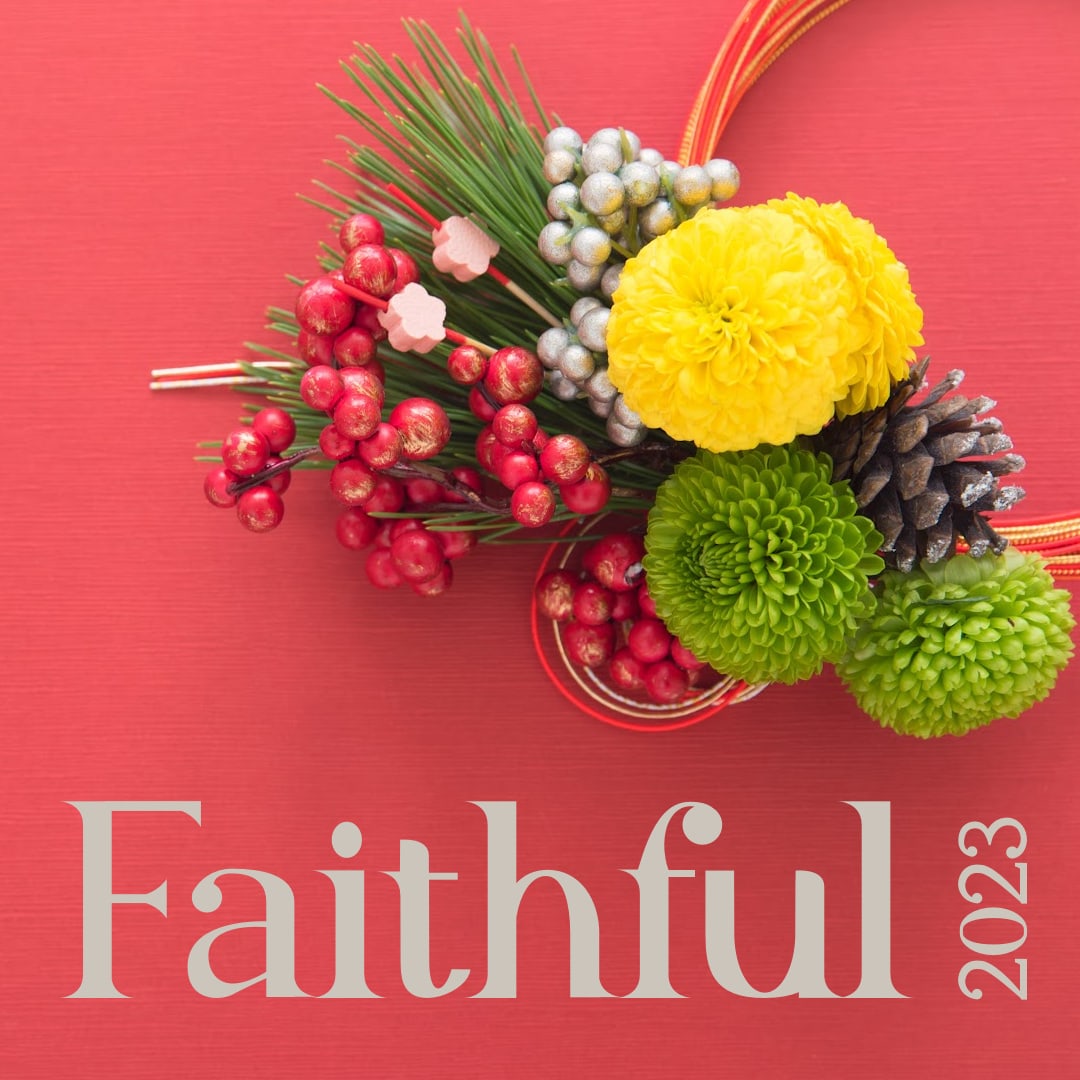 Further study into my Word led to the discovery that the Hebrew word used for faithful in the Old Testament is 'ĕmûnâ, and it is used both 1) to describe human conduct and 2) as a divine attribute. This second part jumps out at me, and it coincides with something God placed on my heart as I prayed over what faithful might look for me this year. . . even as I was praying for steadfastness in my own beliefs, I felt God bringing me back to this one truth: HE IS FAITHFUL. Each time I came across this word as I was studying Scripture, it was being used to describe the faithfulness of God. There were reminders of His faithfulness to His Word and to Creation, to His promises, and most of all to His sons and daughters (that's us!). In fact, all of history and the entirety of the Bible is a testament to our very Faithful God and His unwavering, incessant devotion to His children. His faithfulness holds up to the harshest scrutiny. It serves as the undergirding for our own ability to have faith in Him. God's faithfulness is both the why and the how of my own desire to stay FAITHFUL to Him, to His Word, and to who He is calling me to be.
I've chosen Hebrews 10:23 as my theme verse for this year. The verse is particularly compelling in the Amplified Bible translation: "So let us seize and hold fast and retain without wavering the hope we cherish and confess and our acknowledgement of it, for He Who promised is reliable (sure) and faithful to His word." This verse speaks not only to my own desire to remain faithful in being faith-FULL in 2023; more importantly, it attests to God's faithfulness. What a beautiful picture this verse paints of the ways God enables and empowers our faith in Him.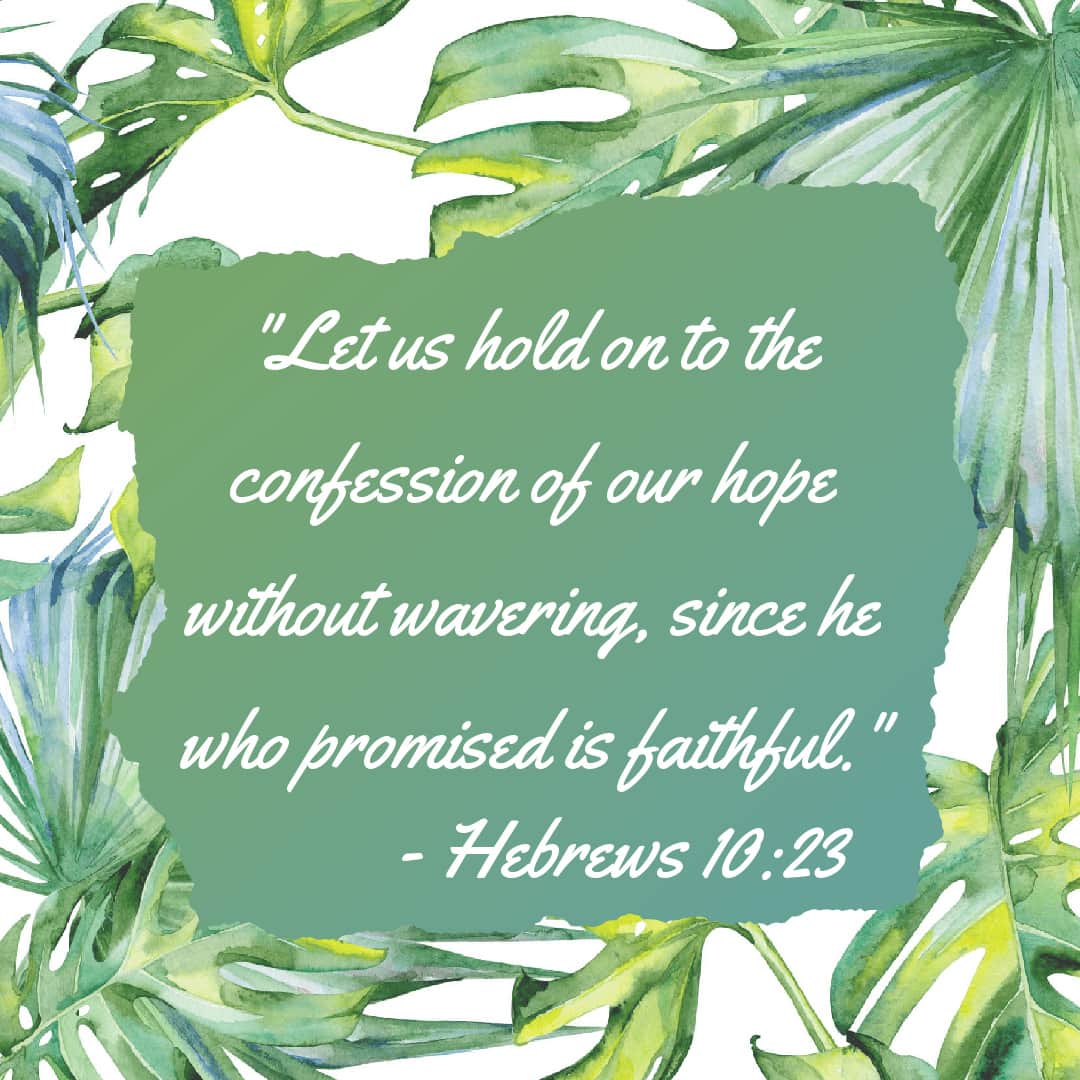 Father God in Heaven, I thank you for your faithfulness. You are steady and unwavering, and you remain wholeheartedly committed to us, despite our wandering hearts. Your faithfulness extends up to the skies and down into the depths of our souls, in ways that are difficult to comprehend yet impossible to ignore. I thank you for the gift of this Word this year, and I pray that you will be my Shepherd and my Cornerstone as I walk out being faithful in ways that glorify and honor you. Guard my mind against the enemy's lies that deny your faithfulness; shield my heart from the tendency to choose faithfulness to my selfish desires over faithfulness to your will; nourish my soul as I bask in your faithfulness and humbly respond with a faith of my own.