One of the things I love most about our Heavenly Father is that He is a personal God. Our small minds have a hard time reconciling the Creator of the Universe with a God who cares about our individual hearts, but He does: He is not a distant figure, casually viewing the world below Him with disinterest. Rather, He is our Abba Father, our intimate comforter and friend who longs for connection, communion, and relationship with every one of His children.
As our Creator, God intentionally made each of us distinct, with faces and personalities and fingerprints unique to only us. And because we are all one-of-a-kind, our ways of understanding and relating to our Father God are unique as well.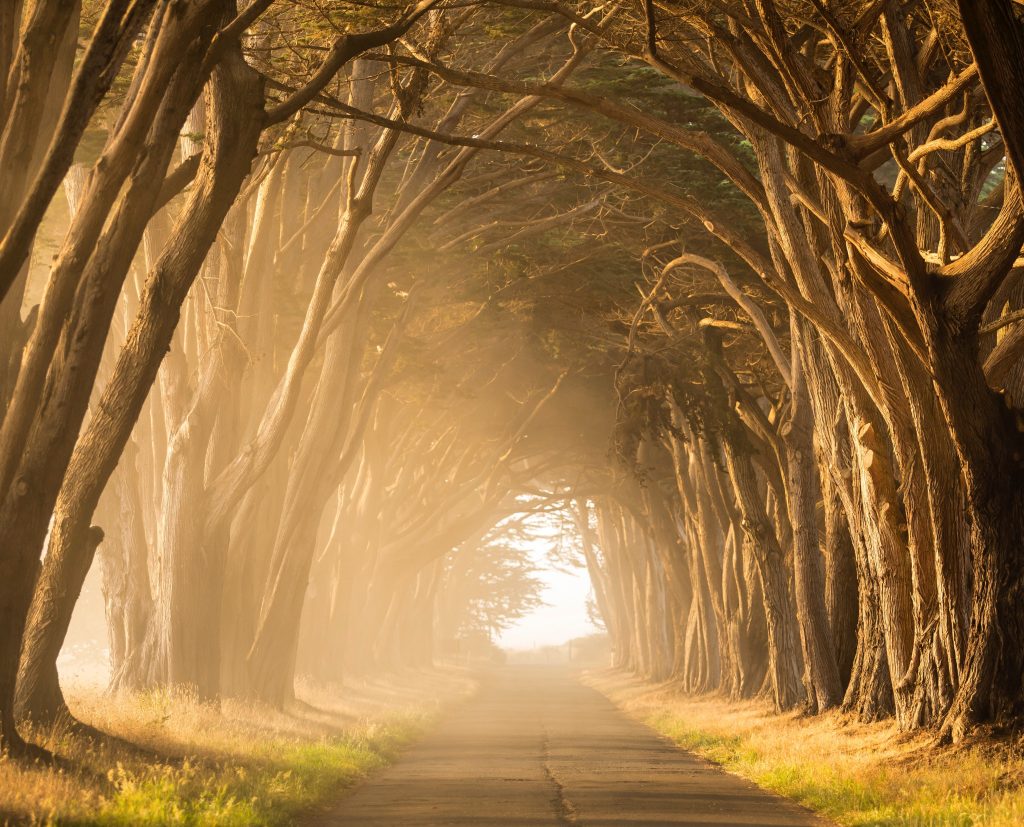 Our community group recently studied the Spiritual Pathways, a framework that helps Christians identify the ways we most naturally connect with God. Through taking this assessment, I learned that I am an Intellectual, someone who loves God with the mind. (Other types include Naturalists—loving God out of doors; Ascetics—loving God in simplicity and solitude; Sensates—loving God with the senses; Activists—loving God through seeking justice and repentance; Caregivers—loving God through caring for others; Contemplativies—loving God through adoration; Enthusiasts—loving God with mystery and celebration; and Traditionalists—loving God through ritual and symbol.)
For me as an intellectual, knowing God and knowing about God are closely connected.
"Linking ideas about God, Scripture, philosophy, sociology etc helps [Intellectuals] connect their faith with their everyday lives. To an Intellectual, engaging in the world of ideas is not just thinking 'about' God so much as thinking 'with' God. . . . Faith is something to be understood as much as experienced."

Nine Spiritual Pathways — Clover Sites
While others may feel most connected with God through acts of service or liturgical payer or time spent in nature, my most intense experiences with the Lord come through studying His word, then engaging with what I have learned through writing and meditation.
My personal walk with God is multidimensional, but the practice of memorizing scripture—which unites these joint endeavors of learning about God and then reflecting on what I have learned—is especially sacred to me, and has become a mainstay of my personal relationship and experience with God. As I hide God's word in my heart, it begins to saturate my thought and prayer life, transforming the actions and perspectives of my every day. Because this practice is so important to me, I take the selection of each "monthly verse" fairly seriously.
In asking the Lord what passage He would have me focus on this month, I kept returning to Philippians 4:6-8, a series of verses that has been my favorite passage of Scripture for as long as I can remember. I returned to these verses again and again in the past month as I underwent a series of emotional and circumstantial trials: I prayed through these verses, meditated on them, and read them in multiple translations. As has happened frequently in the past year, it was the Passion Translation that spoke to my heart most deeply.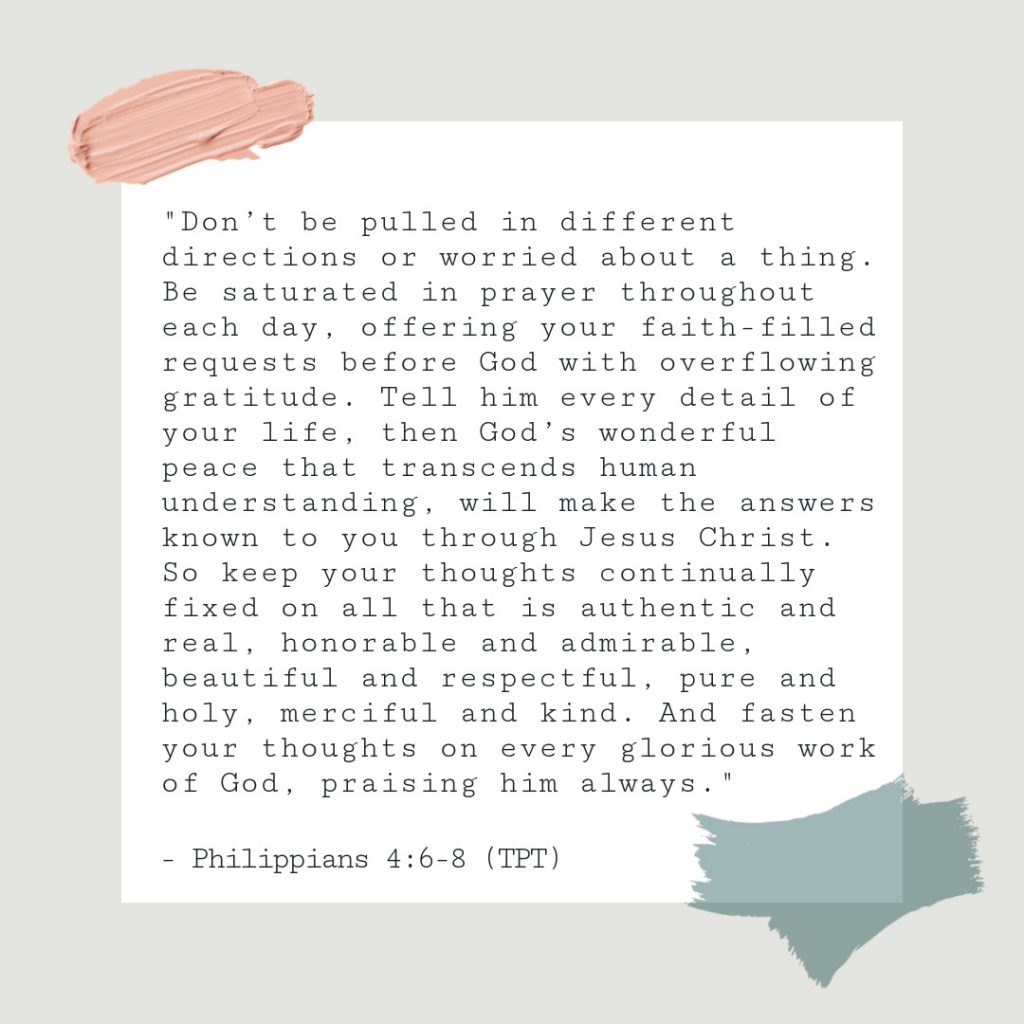 These verses are rich with meaning and application. They remind me to replace worry with trust, to substitute gratitude for anxiety, and to invite God into every minute detail of my life. For someone who connects with God through my mind, it is especially important for me to guard my mind by keeping my thoughts centered around all that is authentic, honorable, holy, and kind.
My thoughts and my speech should be bathed in worship and radiant with praise. This right-thinking will pave the way for a deeper understanding and intimacy with the Father as I transition from simply thinking "about God" to thinking "with God."
Abba, Father, thank you for being a personal God who understands each of our relationship needs and agrees to meet us exactly where we need you most. Thank you for being a God who allows and WANTS me to know you more deeply. Thank you for continually revealing new truths about YOU that deepen my intimacy with you as my Father, my Creator, my Shepherd, my Comforter, my Healer, and the Righteous Ruler over my heart and my mind.