In one of the most well-known children's songs of our time, we hear this profoundly simple (and simply profound) truth: JESUS LOVES ME. I sing these words to my children multiple times each day, and even Kali and Sully can recite the chorus. Our four voices come together with a resounding "Yes, Jesus Loves Me!" This we know, because the Bible tells us so. We KNOW Jesus loves us. Do we believe it?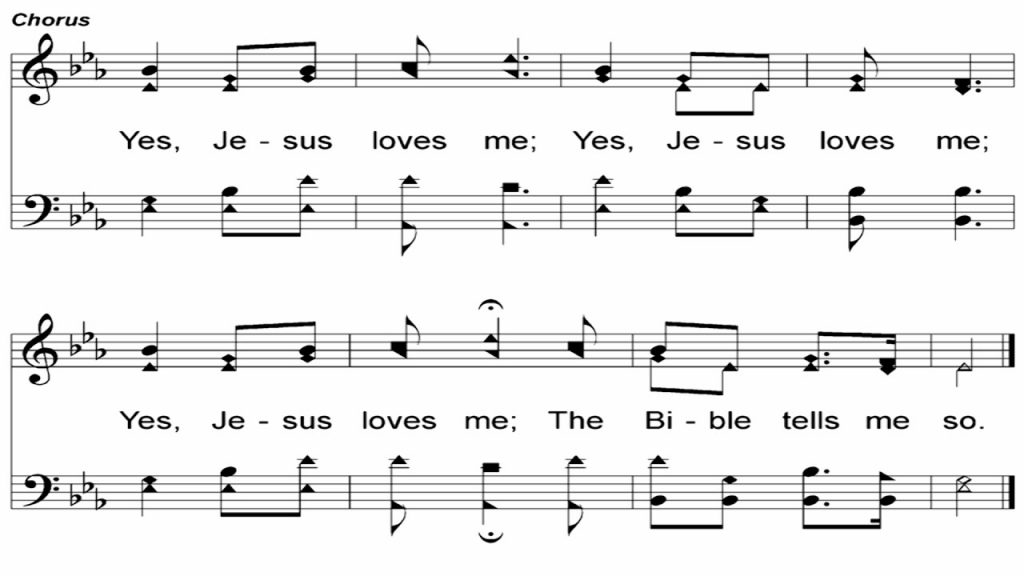 This time of year, echoes of Jesus' love are all around us—in the twinkling lights and jolly carols and quaint nativity scenes. All in celebration of love embodied in an infant. The center of this Holiday Season is that instant when Heaven kissed earth and enveloped her in unassuming, divine love that transformed eternity. YES, Jesus loves us, and He demonstrated His love in the most unexpected, most exquisite, most transcendent ways on that first Christmas night.
We know of this love. We've seen and heard it, we proclaim it and sing it, we center our lives around it. Still, I wonder if we genuinely believe. Love has grown trivialized, commercialized, weaponized, and distorted beyond recognition. We don't understand how Jesus loves us because we don't understand love.
This December, as I embrace Jesus' love and spread that love to those around me, I find myself longing to understand WHAT love is, what it means, what it does, what it requires of me. Even more, I want to comprehend the depths of Jesus' love for me so that this love might penetrate my soul and illuminate me from within.
I could think of no better place to come to an understanding of love than 1 Corinthians 13, the famous love chapter. We've heard this passage read at every wedding and other love celebration, to the point where these verses have lost their potency. To recapture the meaning of these words, I'm turning again to The Passion Translation for illumination.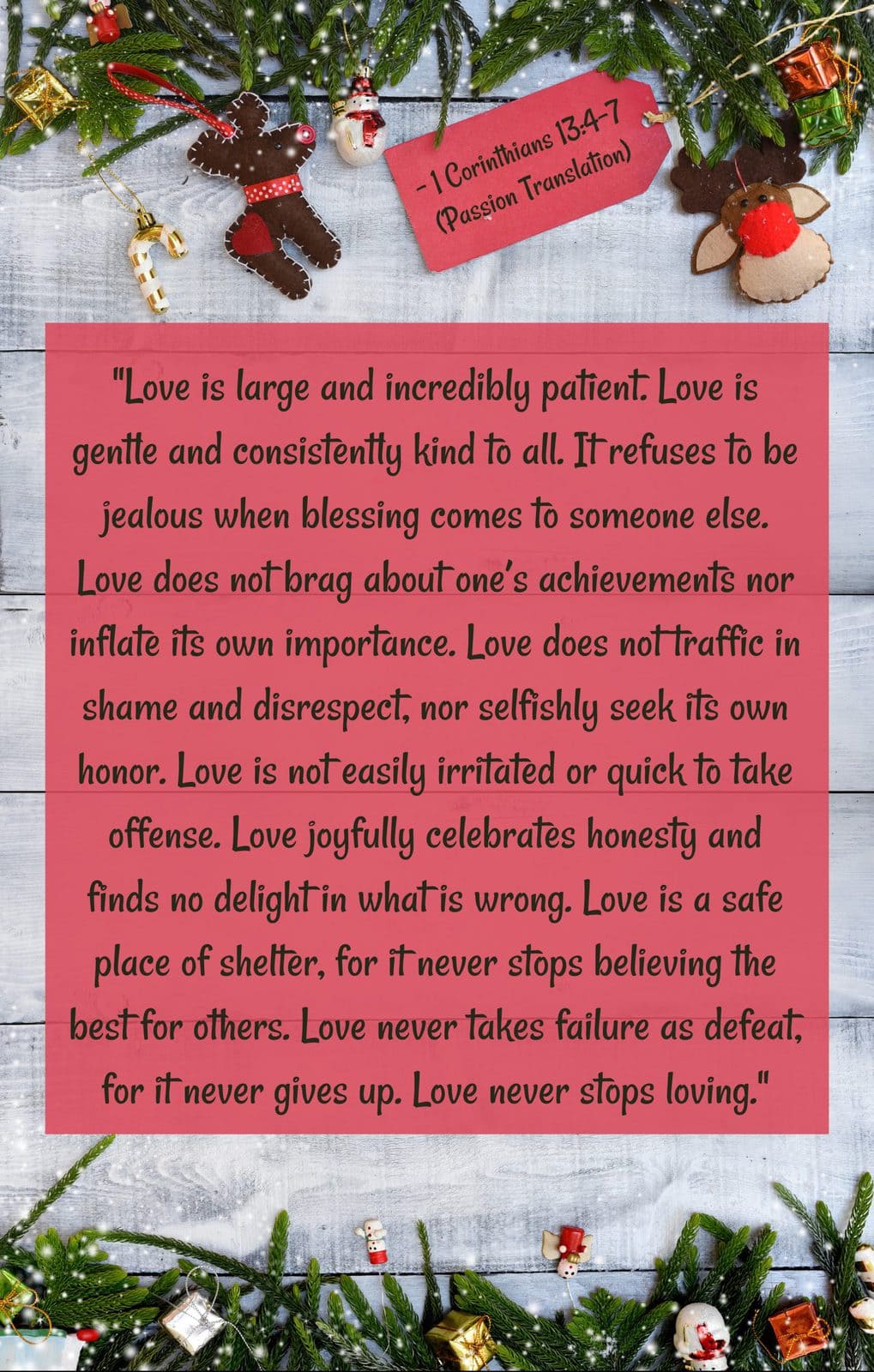 We see here that God's brand of love is antithetical to so much of how we flawed humans often interpret it. Love is consistent, relentless, optimistic, and enduring. It is utterly sacrificial and entirely committed to the flourishing of others. Shame, resentment, entitlement, and selfishness hold no place in love. THIS is the love we are to share with others. And this is a picture of how Jesus loves us. Wholly and completely, altruistically and perfectly, as only God can.
The final verse of Jesus Loves Me goes like this:
Jesus loves me, this I know, 
as he loved so long ago, 
taking children on his knee, 
saying, "Let them come to me."
What a perfect carol to embrace this Christmas season. Let us come to Jesus, our Lord and Savior, who loves us so.