It's no secret that sharing books with my children is just about my favorite part of parenting. We are in such a sweet spot right now, where I get to read board books with the twins and more advanced picture books with Charleston; I just love the variety! And in the last few months, Charleston and I have been diving into chapter books as well! Today, I'm sharing some of the books he and I have enjoyed reading together recently.
Charleston is old enough to understand and appreciate the more complex stories shared in these books, though we do have to pause several times per page to define new words and answer his questions about characters and plot. I was a little worried he'd have a hard time following the stories in installments, a chapter at a time, rather than finishing a book in one sitting, but he's been able to hold the stories in his memory and even enjoys discussing the books when we aren't reading (which makes this book-loving mama's heart sing!). We've found it helpful to recap the previous day's reading before we sit down to read a new chapter, and illustrations have helped with his comprehension and memory retention.
Without further introduction, here are some of the chapter books Charleston and I have read together in the past few months that we think you and your kids might enjoy, too. All of these books are the first in the series, so if you find a book you love, there are plenty more to follow!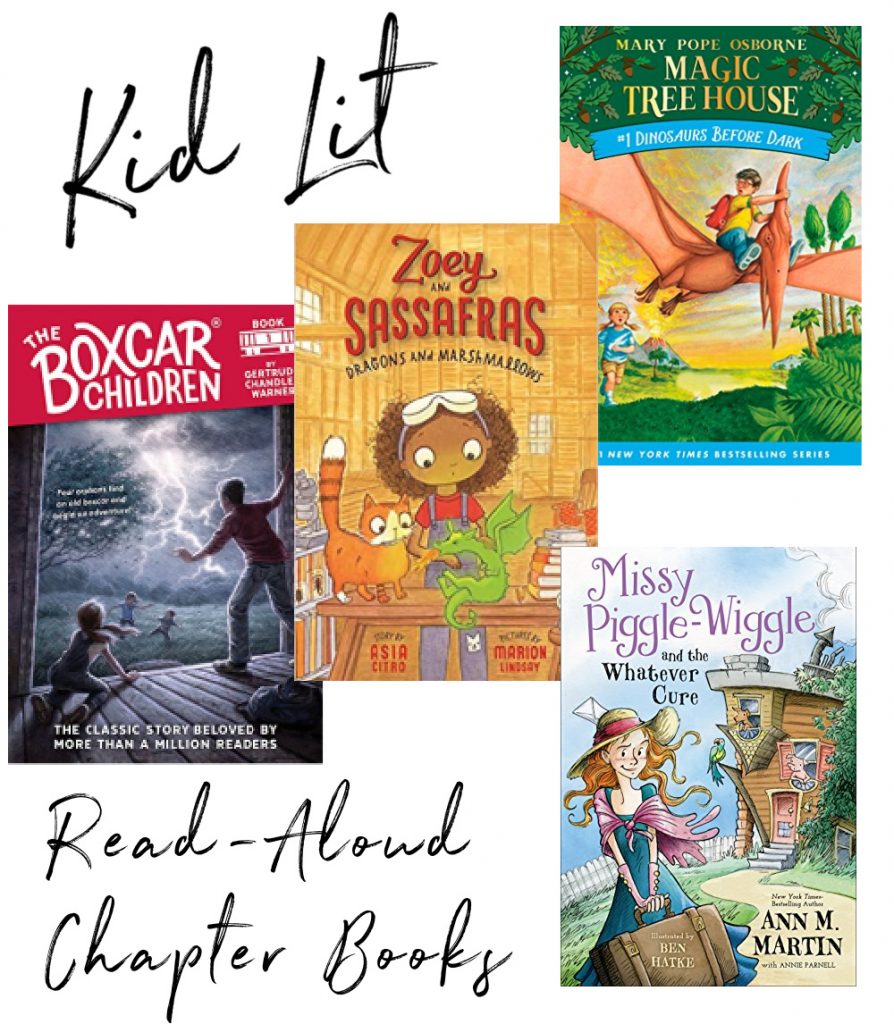 Dinosaurs in the Dark (Magic Tree House Series): This was the first chapter book we read with Charleston: I had read these books with my Kinder and 1st-grade students back in my teaching days, so I knew that it would be a perfect introduction to the chapter book format. The series follows siblings Jack and Annie on their experiences traveling through time, where they have adventures in various historic settings. The stories are exciting, but not too scary, and the books are great for introducing history in a fun, easy-to-understand format. The books can be read out of order, but there are some overarching story lines that are best understood when you begin with book one and move forward in canonical order.
---
Dragons and Marshmallows (Zoey and Sassafrass Series): This is a newer series, but a fun one, and geared to a slightly younger audience than these other books which is ideal for my five-year-old. In each book, budding scientist Zoey discovers a new magical animal with a problem that must be solved using science. I was impressed to learn that the topics covered align with both Common Core and Next Generation Science Standards, and Charleston has enjoyed following Zoey in her scientific experiences and learning new vocabulary (included in a kid-friendly glossary at the end of each book), but the stories are compelling enough that reading them doesn't feel at all like digging into a textbook.
---
Missy Piggle-Wiggle and the Whatever Cure (Missy Piggle-Wiggle Series): I LOVED the Mrs. Piggle-Wiggle books as a kid and was thrilled to discover this spin-off series! The books follow Mrs. Piggle-Wiggle's niece, Missy, who has moved into the upside-down house and taken on her aunt's role of curing neighborhood children of their misbehaviors. The books retain the original series' humor and quaint neighborhood setting and offer morality lessons in fun and subtle ways. These stories have sparked some good discussion with Charleston about appropriate behavior and expecations.
---
The Boxcar Children (Boxcar Children Series): I've saved our favorite for last! I plowed through these books when I was an early reader and have been positively tickled by how Charleston has latched onto them as well—including the first few books in the series, with their more outdated language and themes. Charleston informed me that he wanted to read through this entire series before moving onto any other books, but as there are now more than 150 Boxcar mysteries (not including various spin-offs), I'm not sure that's a realistic goal. Charleston loves the characters and has fun trying to solve the mysteries (he makes lists of clues while playing sleuth). We've been jumping around in the series, and our favorite book so far has been The Donut Whodonit; I appreciate that the more recently published books maintain the tone and characters of the earlier books, while also bringing the stories into modern settings and situations. In addition to the classic mysteries, we've also really enjoyed the graphic novel versions of some of the books, as well as the interactive mysteries that follow a choose-your-path format.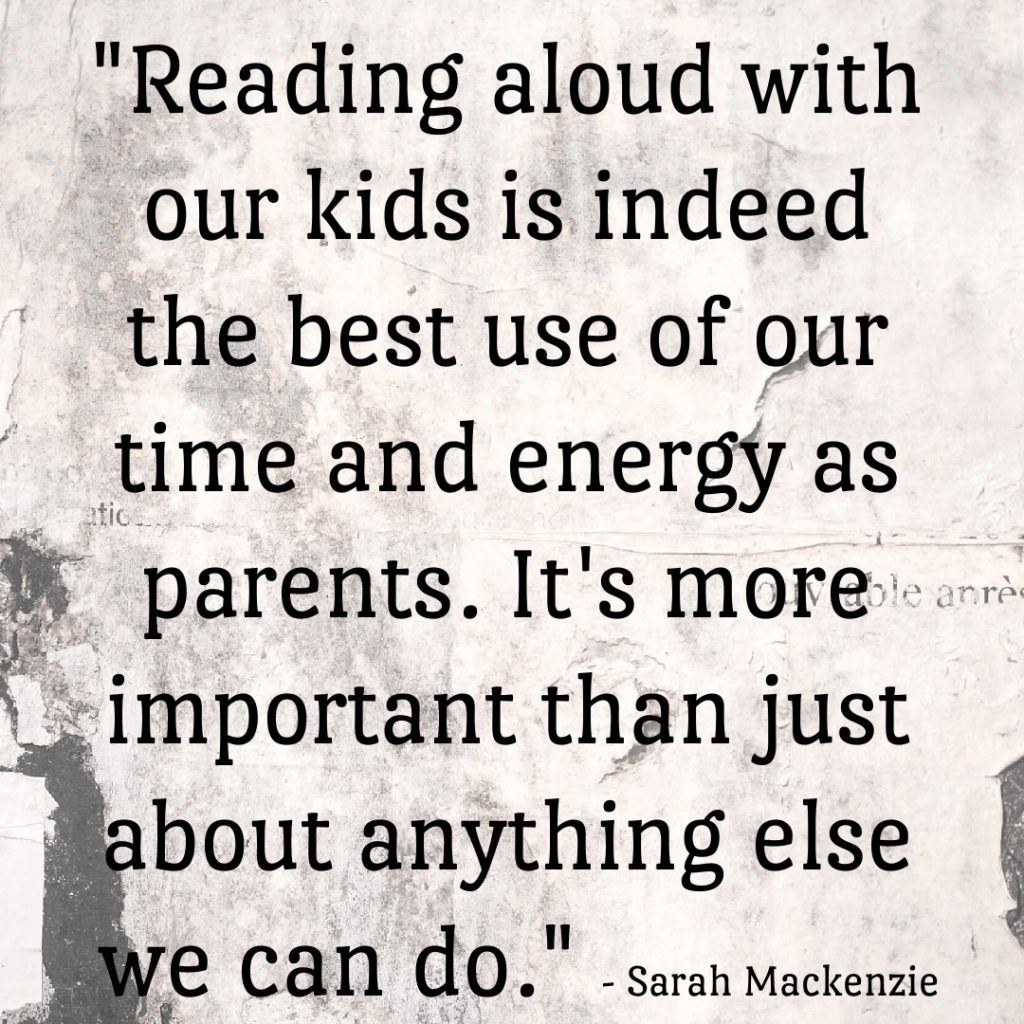 Other series I'm hoping to introduce Charleston to soon include Judy Blume's Fudge books, Pippi Longstocking, and the Grandma's Attic books. Do you have any chapter books you've enjoyed reading aloud with your kids? We'd love to hear your recommendations!