This August was all about wrapping up a fun and low-key summer and easing into our school year. Our days have been filled with the types of simple pleasures this mama lives for: deep conversations, plenty of snuggles, loads of laughter, and lots and lots of books. Here's a recap of some of what made the month of August a good one.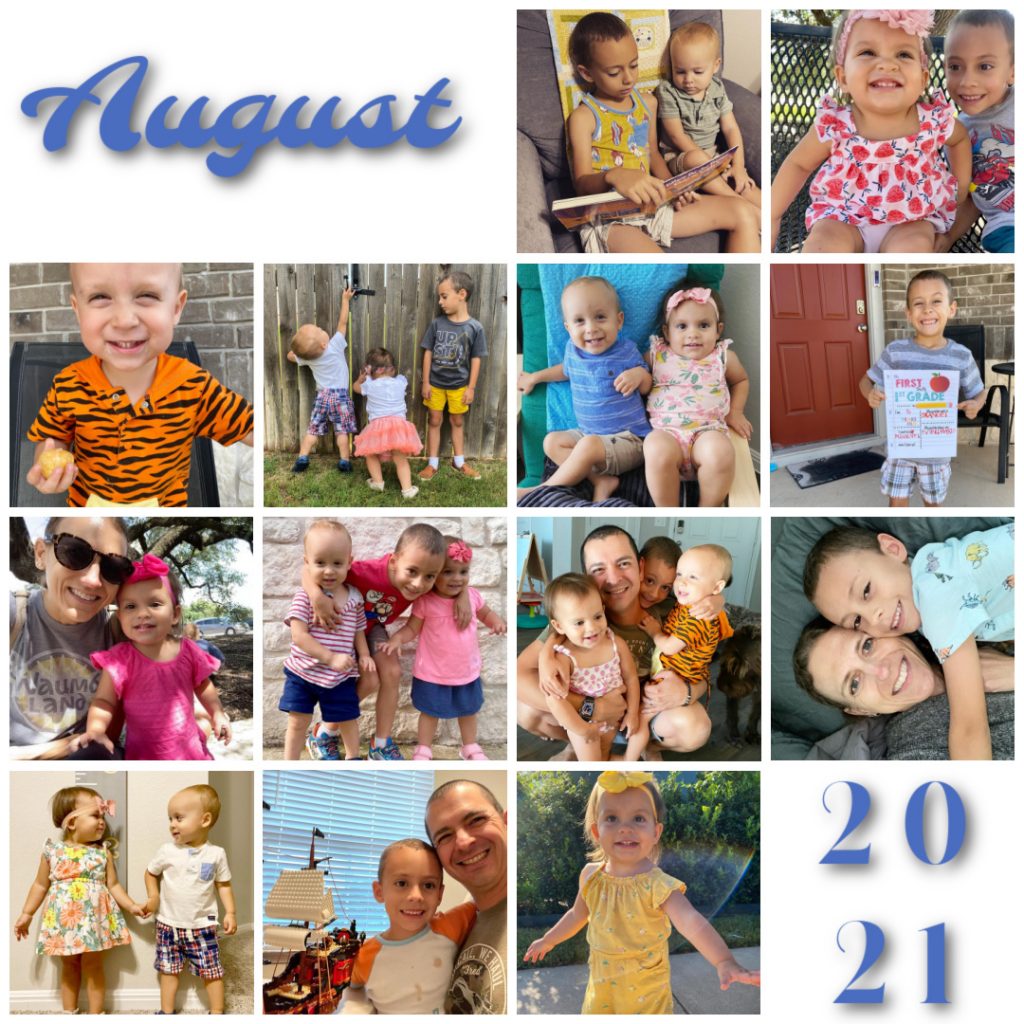 // READING LATELY //
I read an assortment of books (6 audiobooks, 6 eBooks, and 1 print book) this month. My favorite novel by far was this hilarious mystery. I also found this story very heartwarming and loved the Austin setting of this book. This historical novel was a little tedious at times but had an excellent story.
I also quit two novels midway through, after having read much further than I usually do before giving up on a book. The first DNF was this one, which was cute but not good enough to renew when it was due back at the library; I might return to it in the future. This book was intriguing and I loved the structure and the writing, but the story was too slow to hold my attention, so I set it aside after the first hundred pages. It's another one I may return to in the future, but now wasn't the time for me to read it.
As for nonfiction, this book and this one win for surprising new factoids, while this book was exactly what I needed in my spiritual life, and this book was an excellent addition to the "Wonder Canon" I've been building this year.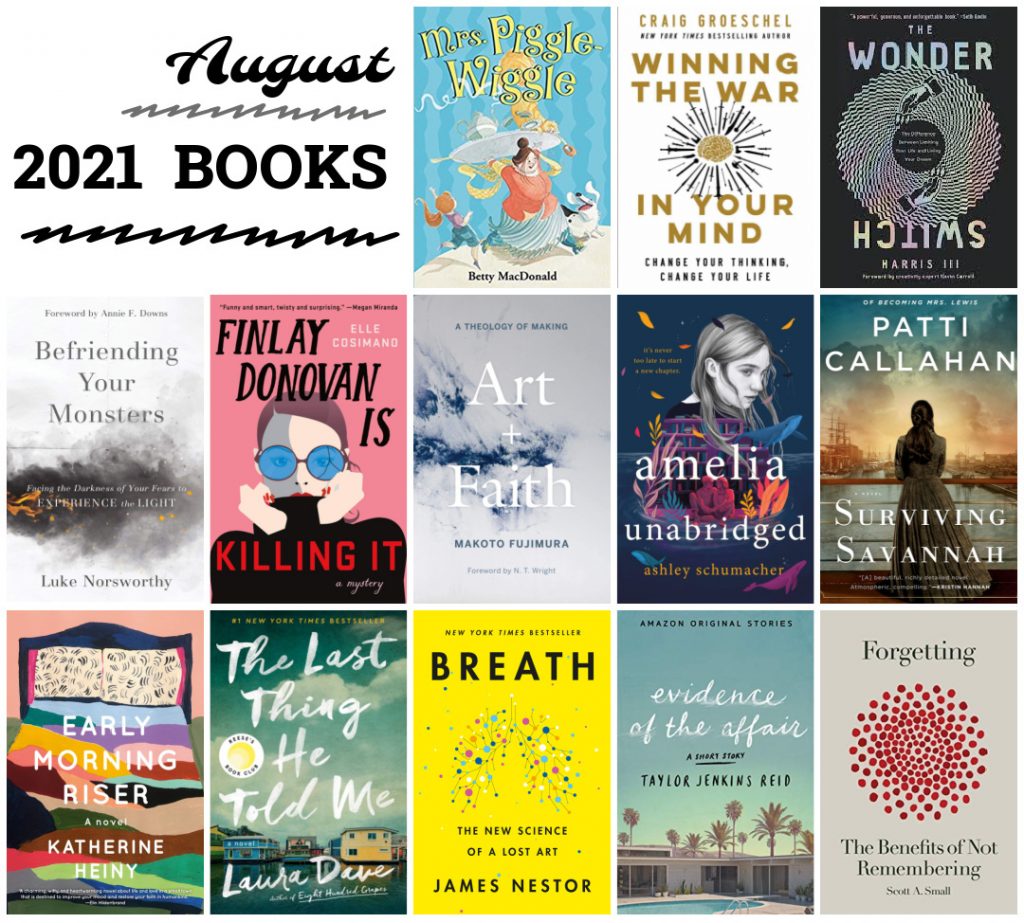 ---
// WATCHING LATELY //
Luke and I aren't currently binging any shows, and instead have been utilizing our screen time to catch up on movies we've missed over the years.
We Bought a Zoo: This is an oldie I somehow never caught. Based on true events, the movie tells the story of a widower and his two young children who, in the midst of grieving their wife/mom, move from their LA home to a deteriorating wildlife park. Along with a small staff of quirky animal lovers, the family revitalizes the property and restores both the zoo and their family to life.
Though predictable, this is a sweet, feel-good movie with delightful characters, charming dialogue, great casting (particularly of the younger characters), inspiring themes of resilience and reclaimed hope, and so many adorable animal scenes. I loved the family dynamics and their path to restored faith in one another, and the scenery (set in a part of California I'm very familiar with) is beautiful. I only wish the movie had left out the few swear words and instances of innuendo because I would have liked to be able to share this one with Charleston (I would recommend this for preteens and up).
My Rating: 4 Stars.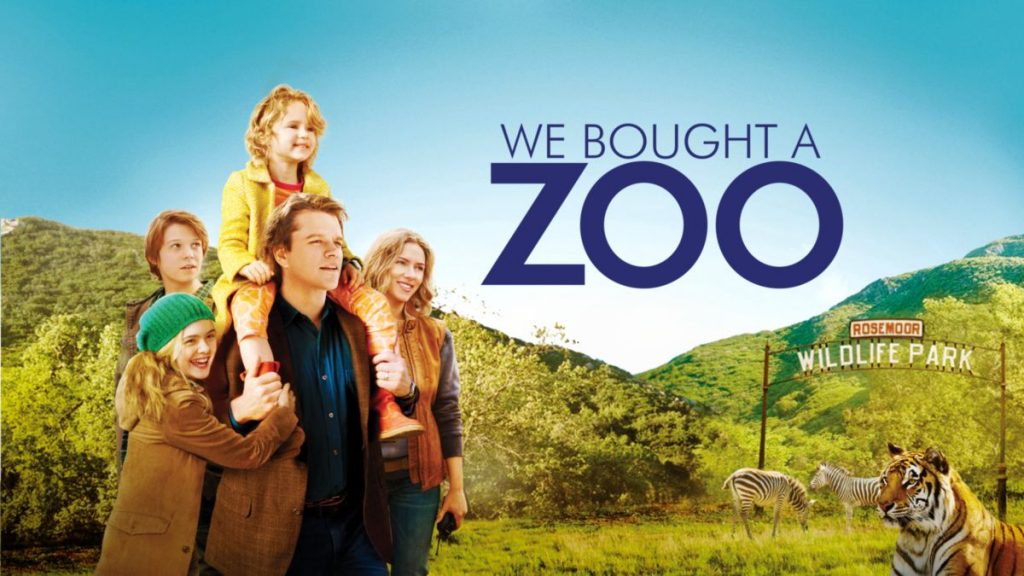 Late Night: In this clever film written by and staring the magnificent Mindy Kaling alongside the exceptionally talented Emma Thompson, Late Night is the story of a fading late-night talk show host whose show gets an unexpected and necessary reboot when an eager young writer becomes the first and only female on the show's Very White, Very Masculine writing staff. The plot summary sounds a little tired, but the bright cast and repeated usurping of clichéd stereotypes and overdone tropes results in a smart, insightful, emotionally complex, and very funny movie.
This has more heft than a typical comedy, addressing some intriguing topics in unusual ways. The expected themes of female empowerment and generational misunderstandings are present, but they don't overpower the story, and are joined by much more interesting messages of moral resilience in the face of adversity; adaptability without conformity; the tension between excellence and hard-hearted perfectionism; and boundary-setting in ways that are both healthy and kind. I loved the high value the film places on marriage and on high standards (for creativity, morality, work ethic, and empathy). I wish there were fewer f-bombs and look-alike side characters (it was hard to keep them all straight. . . but maybe that was the point?), but otherwise I really liked this movie a lot—so much that I wish it were a miniseries and not just a standalone movie.
My Rating: 4 Stars.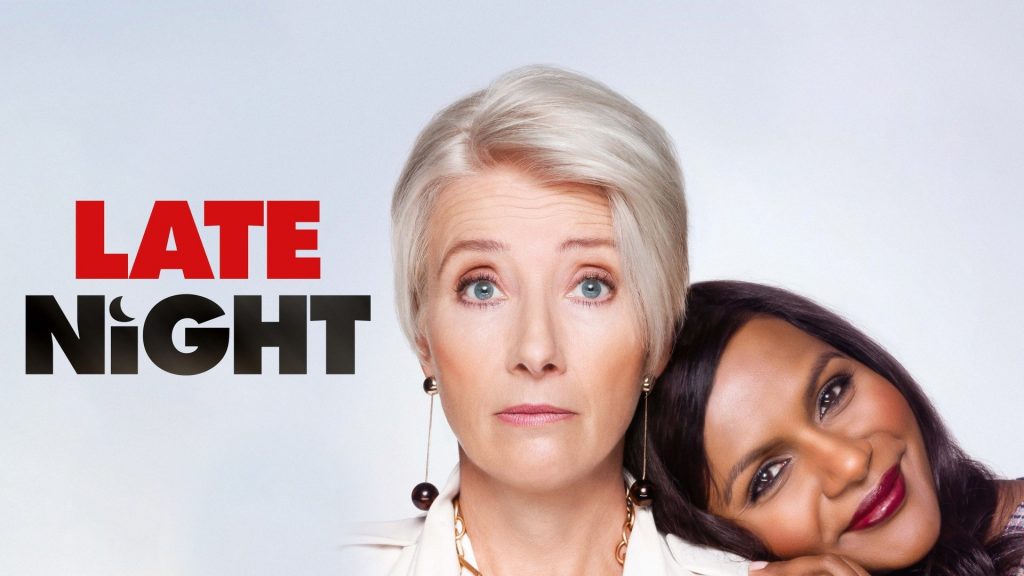 Knives Out: When renowned crime novelist Harlan Thrombey dies under suspicious circumstances, leaving behind an array of suspects within his dysfunctional family, eccentric southern detective Benoit Blanc is brought in to investigate. With a household of potential culprits—all with motives but little opportunity—it seems to be an impossible case, but with the help of Thrombey's timid but truthful nurse, Blanc is determined to uncover the truth.
From its Clue-like manor setting and bigger-than-life characters, to the numerous references to fictional detectives and stories, this clever film encompasses all the best elements of a classic cinematic whodunit. The film pokes fun at the mystery genre, while itself turning out to be a pretty compelling mystery that had me playing along until the very last scene. The humorous dialogue, outlandish family dynamics, and whimsical music and filming tones down the more gruesome elements of the story without detracting from the twisty plot. The casting and setting are fantastic and I loved (or loved to hate) every character. What a gem this movie is! I'm excited for the sequel and wish there was a book series to go along with the movies.
My Rating: 5 Stars!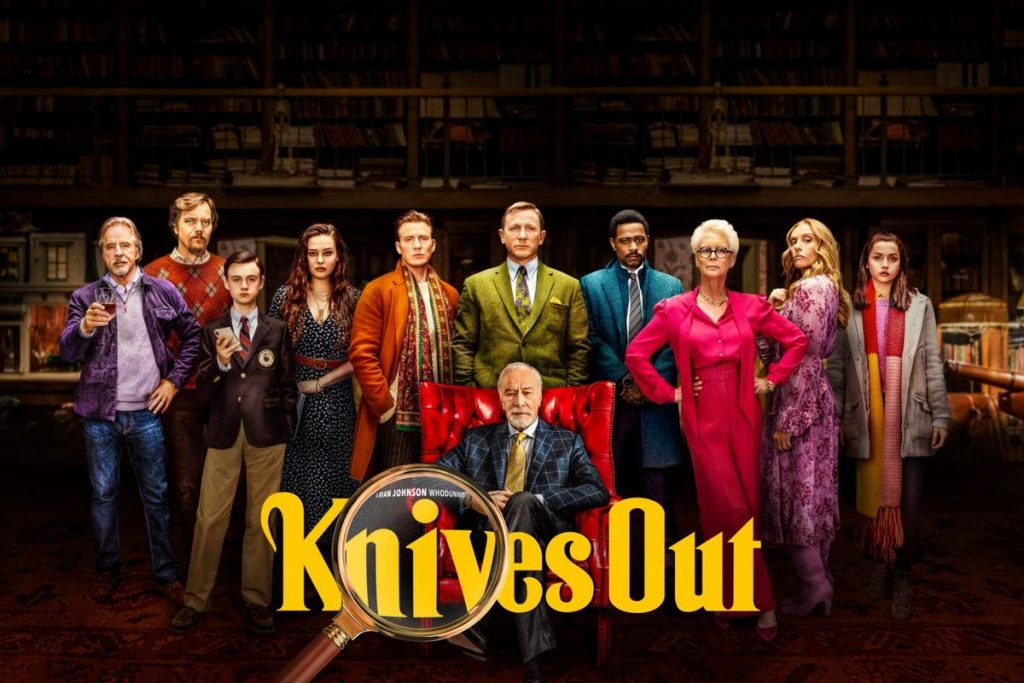 ---
// LISTENING LATELY //
My listening time is usually dedicated to podcasts or audiobooks, but a few recent album releases had me setting the words aside in favor of some music. (Interestingly, all four of these new listens came to me via podcast, either after hearing the artists interviewed or hearing a podcaster recommend the music.)
NEEDTOBREATHE's Into the Mystery: I'd been enjoying NEEDTOBREATHE's last album all summer and was giddy about the release of another album so soon. Into the Mystery sounds a little bit country and a little bit rock, and it has a slower tempo and more intimate feel than the group's previous music. The lyrics are reflective, nostalgic, and faith-filled without being an official worship album. The harmonies in some of the songs are especially lovely.
Favorite Tracks: What I'm Here For, Sittin' In the Backseat, Don't Throw All the Good Things Away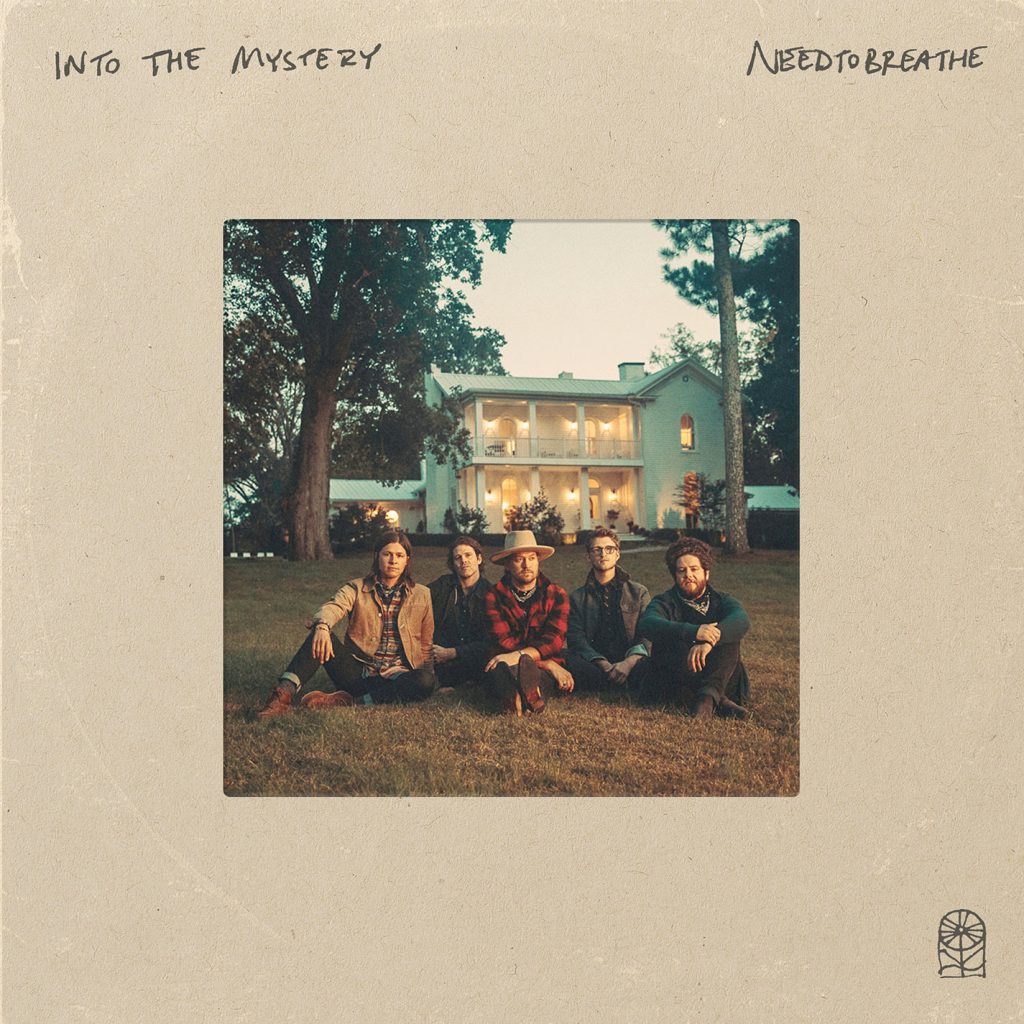 Ellie Holcomb's Canyon: I've been a fan of Ellie Holcomb's husky voice and upbeat folksy sound for a while, and this latest album is Ellie at her best. It features a great blend of buoyant and contemplative songs, with lyrics reflective of the lessons Ellie has absorbed in recent years regarding faith, family, and overcoming. The general vibe of the album is a hopeful one but it does not sidestep some of the more painful moments along the way. I appreciated hearing Ellie share about the creation of several of the album's songs in this interview.
Favorite Tracks: Mine (have tissues ready!), Paradox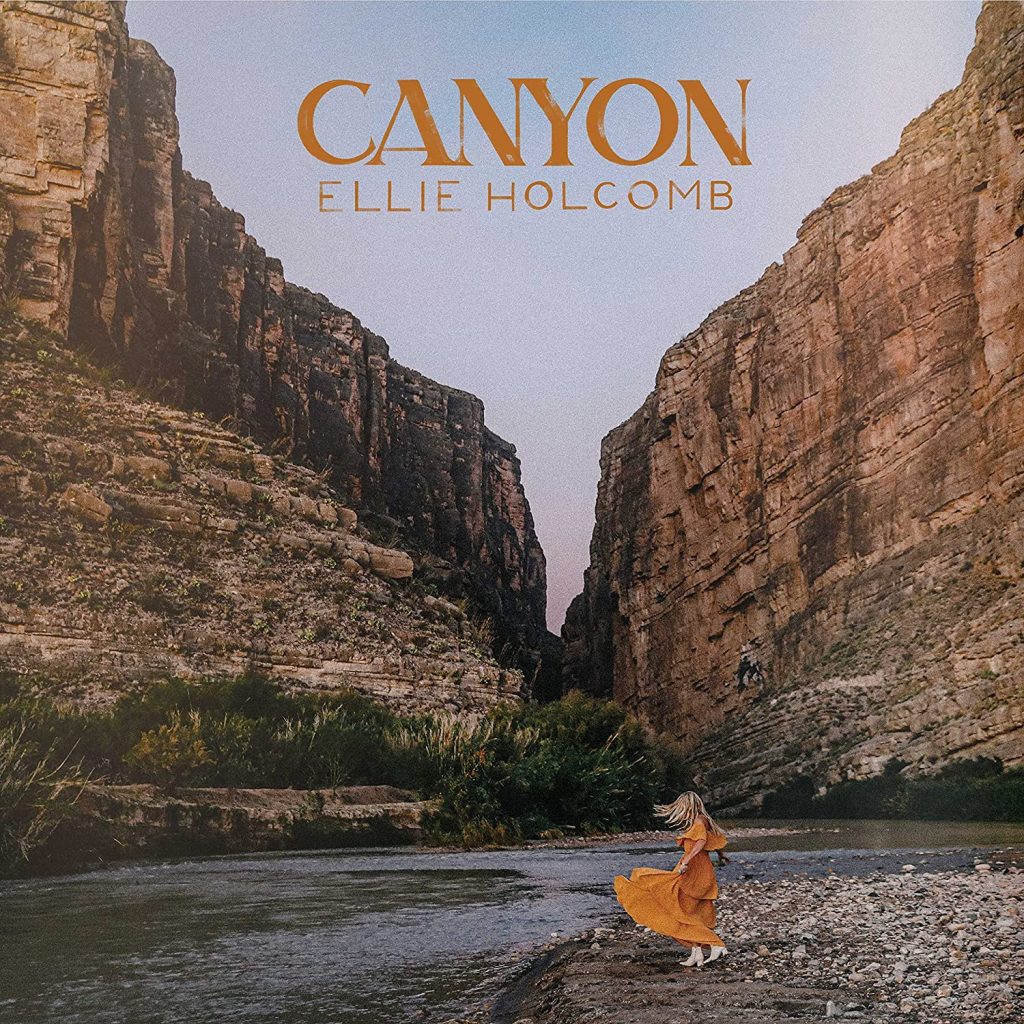 Artist Andrew Ripp: I had never heard of Andrew Ripp, but after listening to his interview on this podcast I couldn't wait to explore his music and can't believe what I've been missing! Ripp is a talented songwriter with an amazing voice. His music is that mix of soft rock/acoustic/singer-songwriter that I just can't get enough of. I've liked everything of his I've heard, but am especially digging his albums Simple and Evergreen.
Favorite Songs (all from the album Evergreen): Back to Brooklyn, Jericho, Roses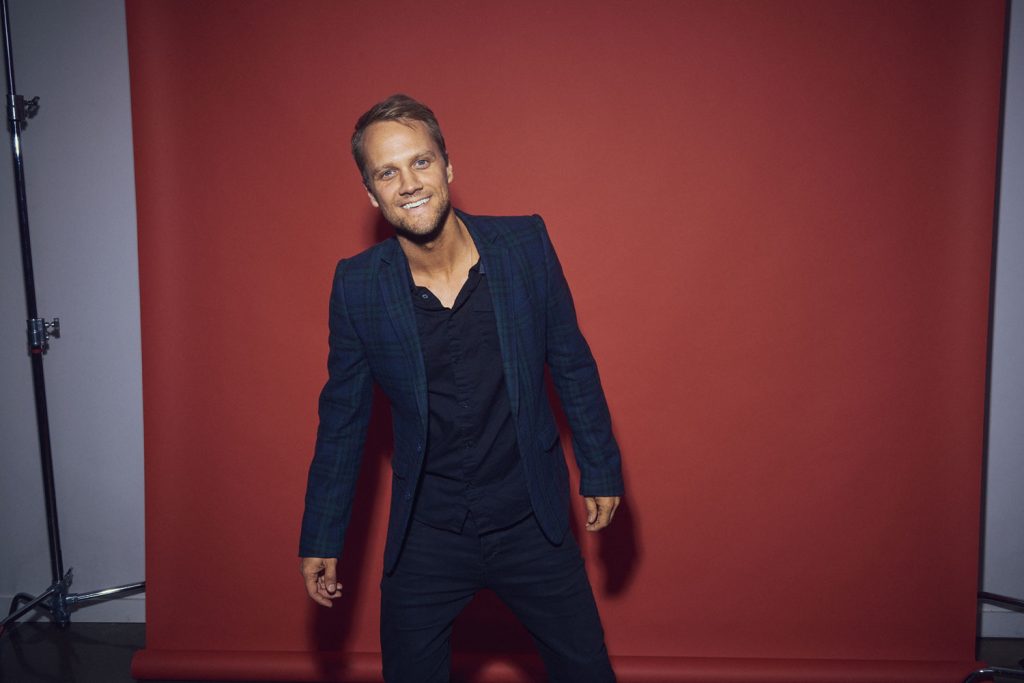 Bethany Barnard's All My Questions: I hadn't heard the name Bethany Dillon in ages, and was surprised to learn (via this podcast) that she is now married to one of the Shane's of Shane and Shane. She has a new name and a new sound, but the faith and realness are still present in her latest album. The songs on this album include some of the most real, raw emotion I've heard in Christian music and I appreciate Bethany's willingness to invite listeners along for her personal journey of learning to trust God in the midst of hardship and pain. The album was written from Bethany's depths of depression and heartache, yet she clings to what she knows to be true of God and His character. I can relate to nearly every song here, and am sure many will resonate with the songs' authentic emotion. I wish we had more music like this—unafraid of lament or questions, while still remaining full of faith and trust and maintaining a posture of humility and worship without accompanying pretense or artificial optimism.
Favorite Tracks: Who Else, Tears On Your Face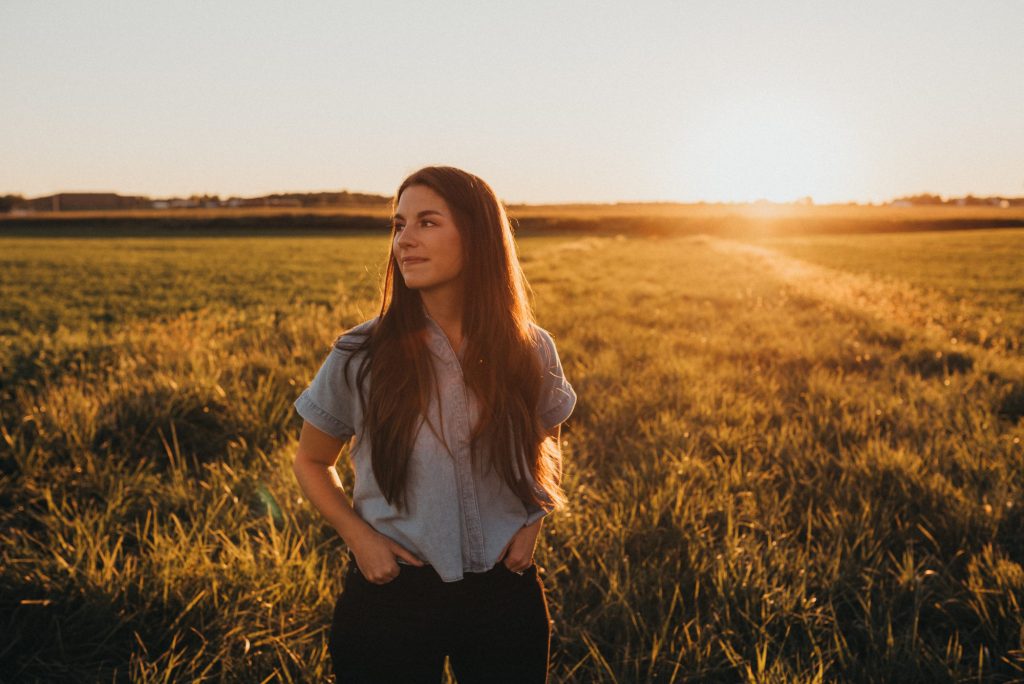 ---
// LOVING LATELY //
With the kids growing and their needs changing, we've done a little reshuffling of furniture in their rooms this past month, leading to a couple of new acquisitions we're all enjoying.
Kids Desk: Charleston has been needing a workspace of his own, so we lofted his bed to create a spot for a desk in his room. He is THRILLED with this desk and chair set we found on Amazon. It has several great features, including a tiltable desktop, pullout drawer, built in lamp, and cupholder. It's sturdy and well-constructed, and the height adjusts for use as a sitting or standing desk.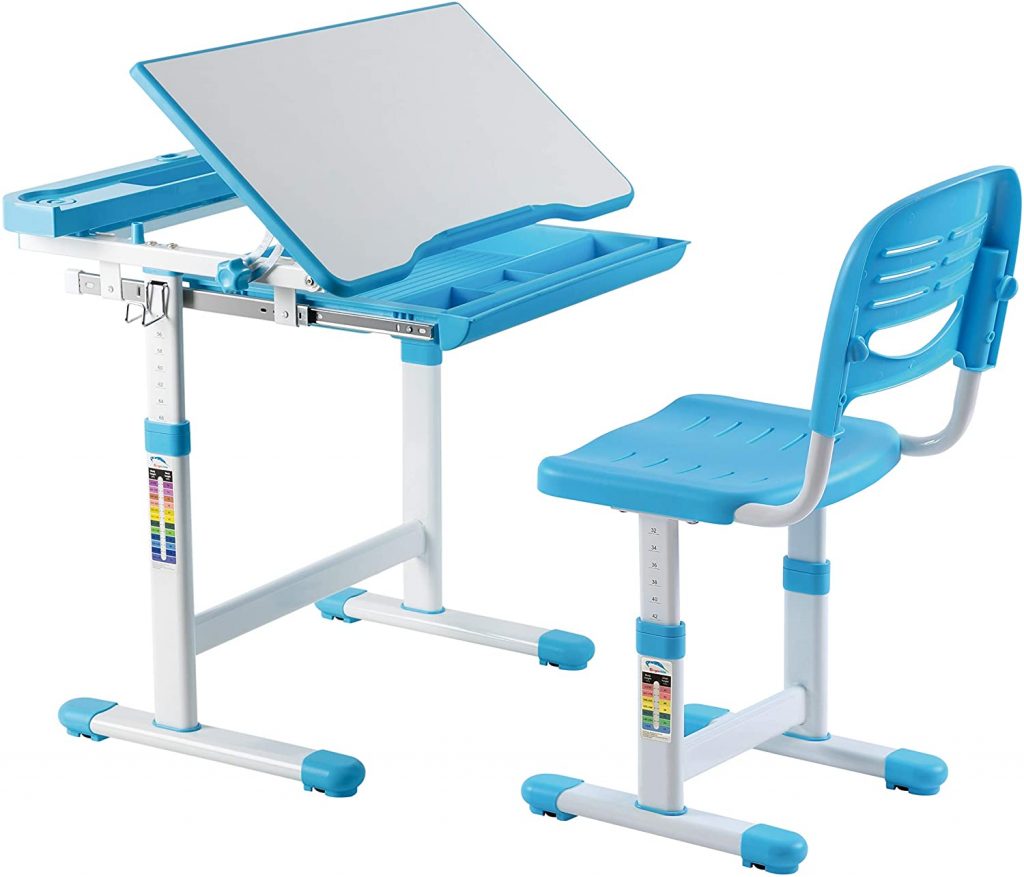 Elephant Chairs: The glider in the twins' room was becoming a hazzard (they were having way too much fun standing on the back of it when I wasn't around) so we moved the glider into our bedroom, leaving a gaping hole in the nursery that I am itching to fill. For now it is a makeshift reading corner filled with blankets, stuffed animals, and these new cozy chairs that are just the twins' size. I got one chair for each of them and they are too cute sitting side by side in their chairs, looking at books. I decided to go with two of the same style, but the chair comes in several other animal types as well. I like that the slipcover is removable for easy washing, and the twins like that the chairs are light enough for them to carry around their room.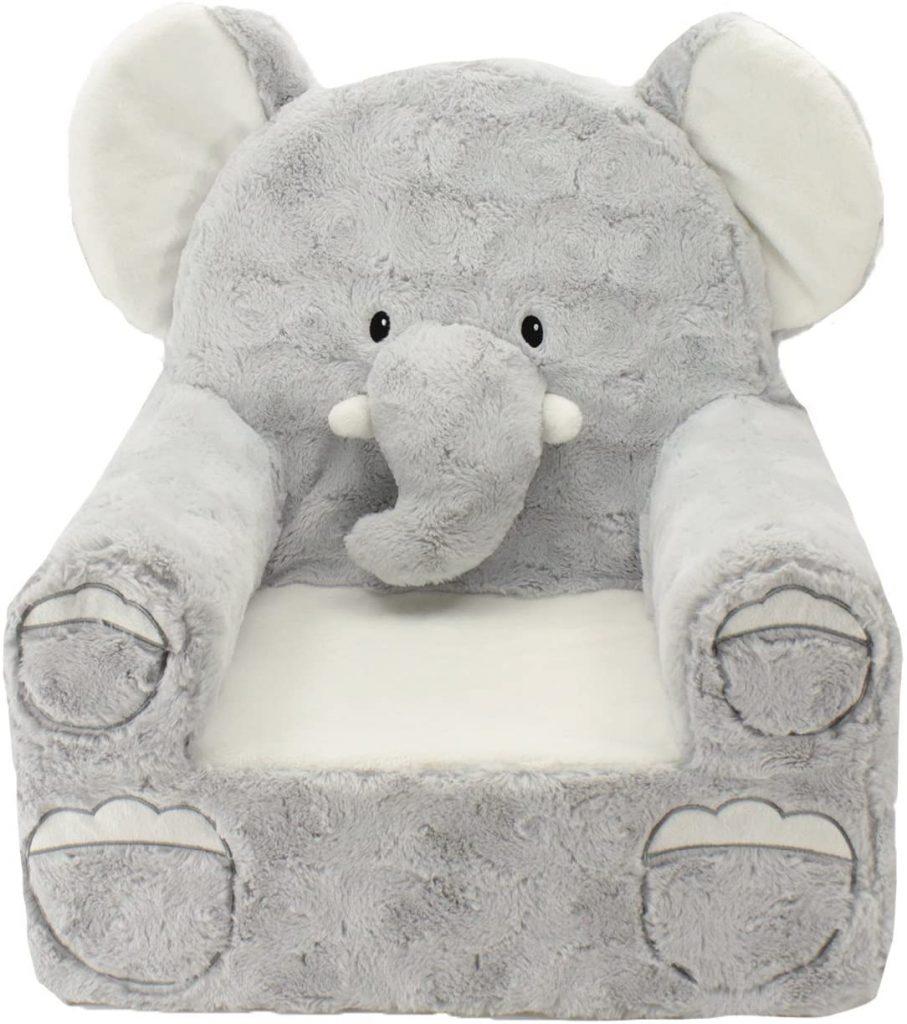 ---
// MONTHLY CHARLIE-ISMS //
I'm pretty sure I'm going to need to get theology and philosophy degrees if I hope to keep up with this wise and insightful boy of mine. He's filled with questions and observations, as well as lots of humor—some of it intentional, and some less so. I loved these quips from him this month.
+ "Mom, I don't know about you, but I think I might be one of the smartest people in the world! I mean, I'm pretty smart. I'm not patient. . . but I ask a lot of questions."
+ "I know I can say this to you without hurting God's feelings, because He already knows I'm thinking it in my head. . . but I feel like all the mistakes people make are really kind of His fault. Because He's the one in charge of us all."
+ A few days after we had read the story of the Prodigal Son in the Bible: "Just so you know, I might go away for a month like that guy in the Bible so I can come back and get a big party!"
+ "Why do they call it a bunk bed? Because you can bunk your head underneath it?"
+ Me: "You're such a great helper, what would I ever do without you?" Charleston: "You'd pray so you would have me."
+ "When I grow up, will you help me find a wife who loves God? Because that's the most important thing, that she loves God."
+ About wearing his light-up shoes to Sports Day: "This is part of my backup plan for making friends. I'm trying to get compliments from someone who likes my shoes so then I can be friends with them."
+ "A lot of people think the Bible is our biggest treasure. But that's not really true! Our greatest treasure is God and Jesus. Actually, the greatest treasure is our hearts, because that's where the Holy Spirit lives."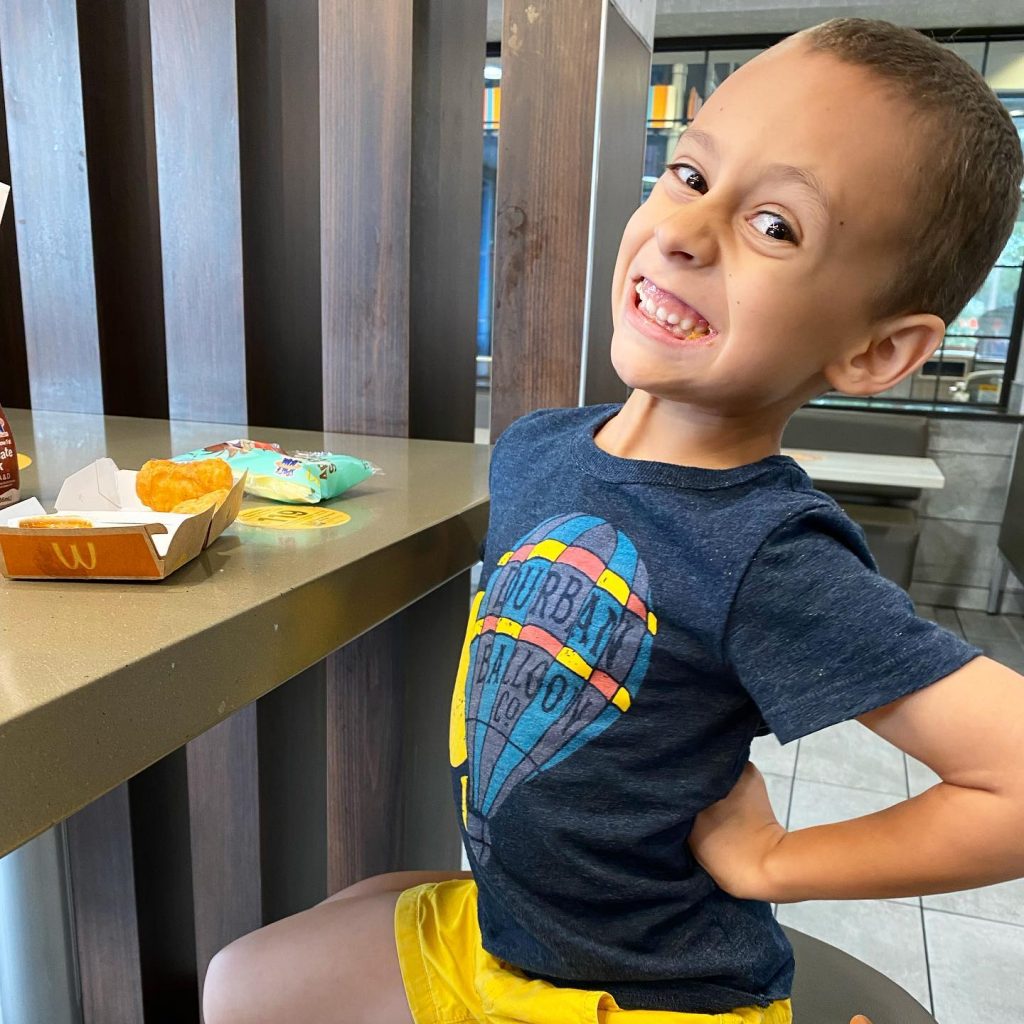 ---
// TWIN CORNER //
The twins are less than a month away from their second birthday and I am soaking up the tail end of their second year. The first word that comes to mind to describe them is hilarious: their words, their interactions, their little dance moves and discoveries and quirky habits. . . all of it makes me smile until my face hurts. Sully is our little elocutionist, speaking in full sentences and making incessant observations and requests. Kali is equally chatty, but speaks a language all her own. (Luke and I agree it sounds like Twin Speak, except she's the only twin speaking it!) They are increasingly aware of and interactive with each other, and it's so sweet to watch them play, read, talk, and snuggle with one another, pass food off to each other at meal time, or show concern for the other's needs. Their obsessions of the month have included all-things Finding Nemo (see also: oceans, bubbles, water, fish, etc.), Sandra Boynton picture books, their ride-along airplanes, Ranch dressing slathered over everything, and summer fruit.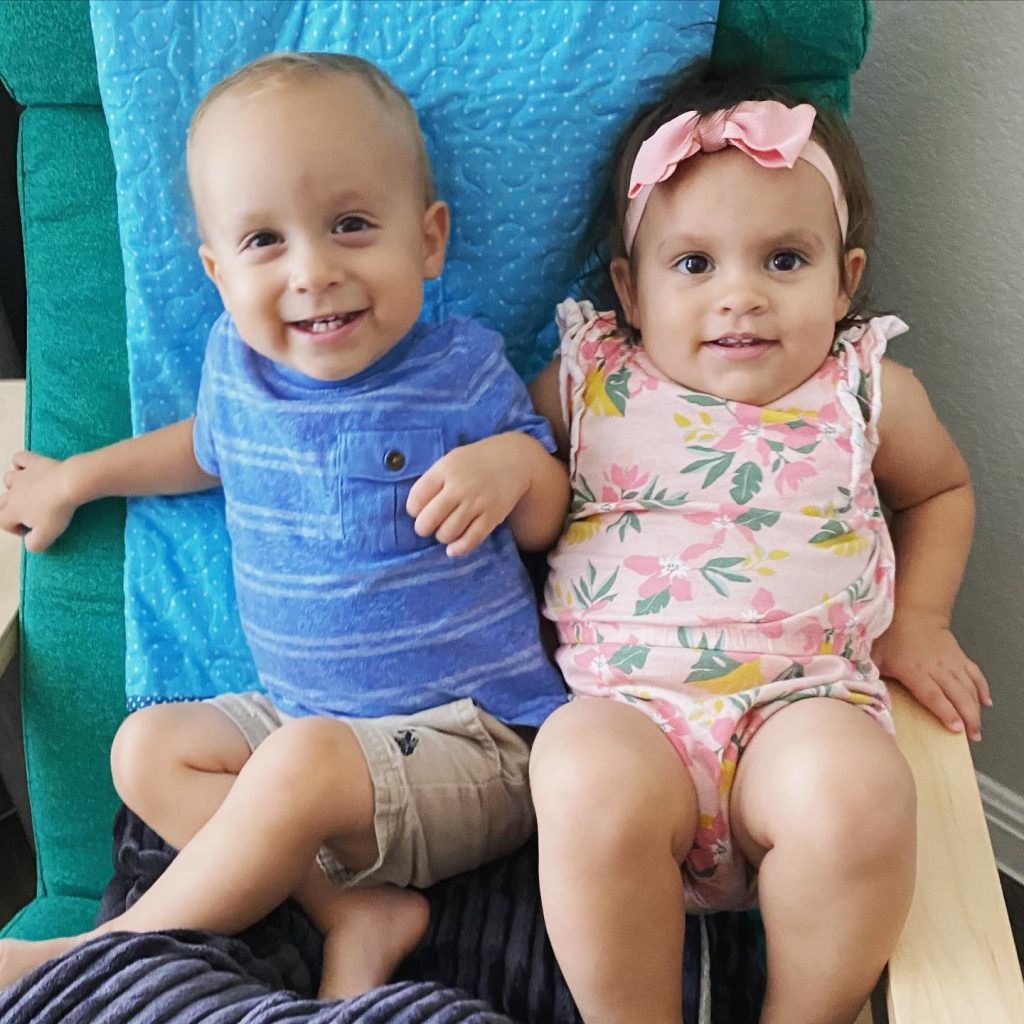 ---
// HAPPENINGS AND HIGHLIGHTS //
Our one and only big highlight of the month was our start to First Grade. I'm excited to be entering into this next school year of homeschooling and am loving the curriculum we are using this year. (I'll be sharing the details in a full homeschool post soon.) I continue to feel so blessed by the opportunity to homeschool Charleston, and though our school time together certainly isn't all sunshine and rainbows, his attitude towards school has greatly improved this year and I'm so proud of the progress he is making, just a couple of weeks into first grade.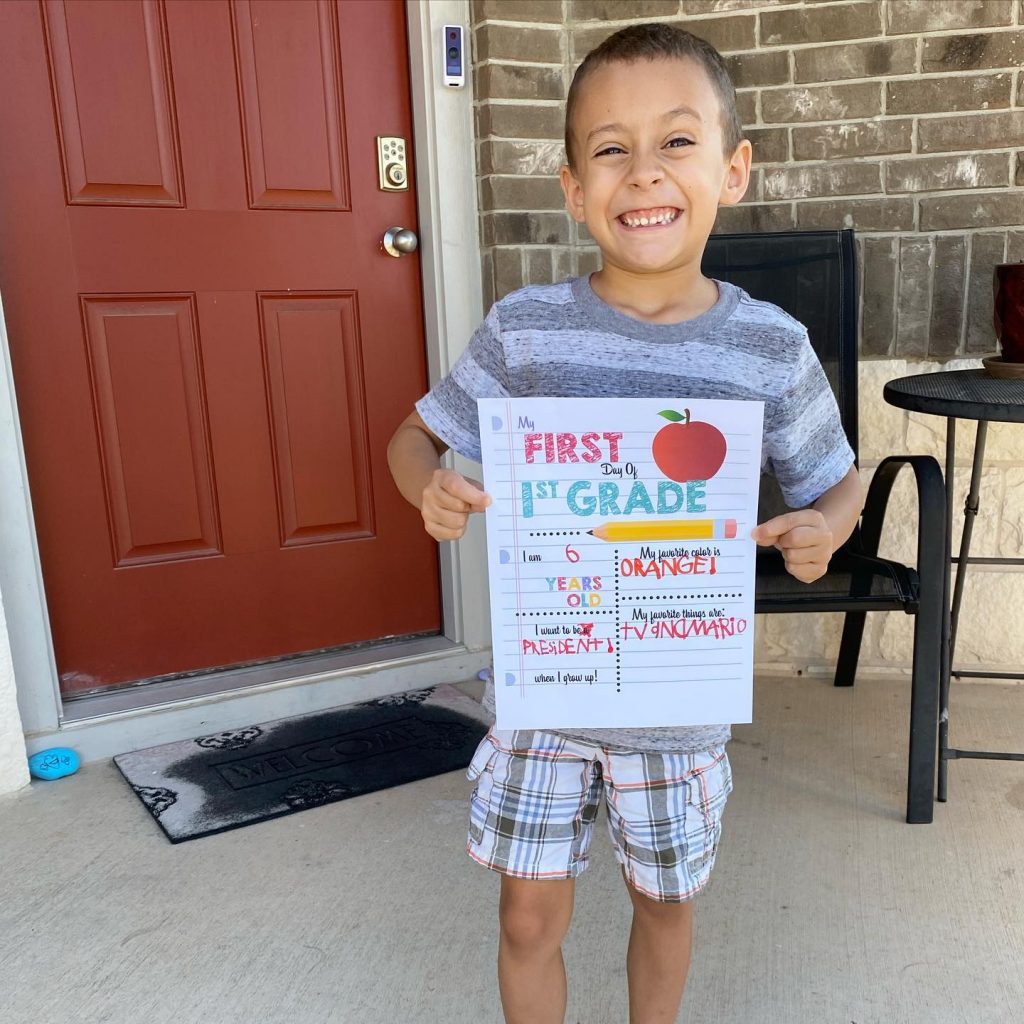 ---
With summer behind us, our family is looking ahead to a busy fall and a particularly eventful September. I'm so glad we were able to take a bit of a breather in August, because I'll be needing the energy for the months to come!
Oh, and one more thing: if you are reading this via email or RSS feed, be sure to click on over to my main site. Luke has been working on a long-overdue redesign that I'm so excited about! We still have some work to do, so if anything looks a little off, just know it's all still a work in progress, but so far I'm quite pleased with the new look. (Also quite pleased to be married to a website designer who is amazing at what he does. It's my number one tip for anyone hoping to start a blog: first, find a husband who can build your website.)