This August could easily be divided into two distinct parts: Vacation and Back-to-School—in other words, it was a month of extremes, all good! Here's a glimpse at some highlights of this month, including my shorter-than-usual reading roundup, some recommendable podcasts, a couple new things I'm loving, and of course some chuckle-worthy kid-isms.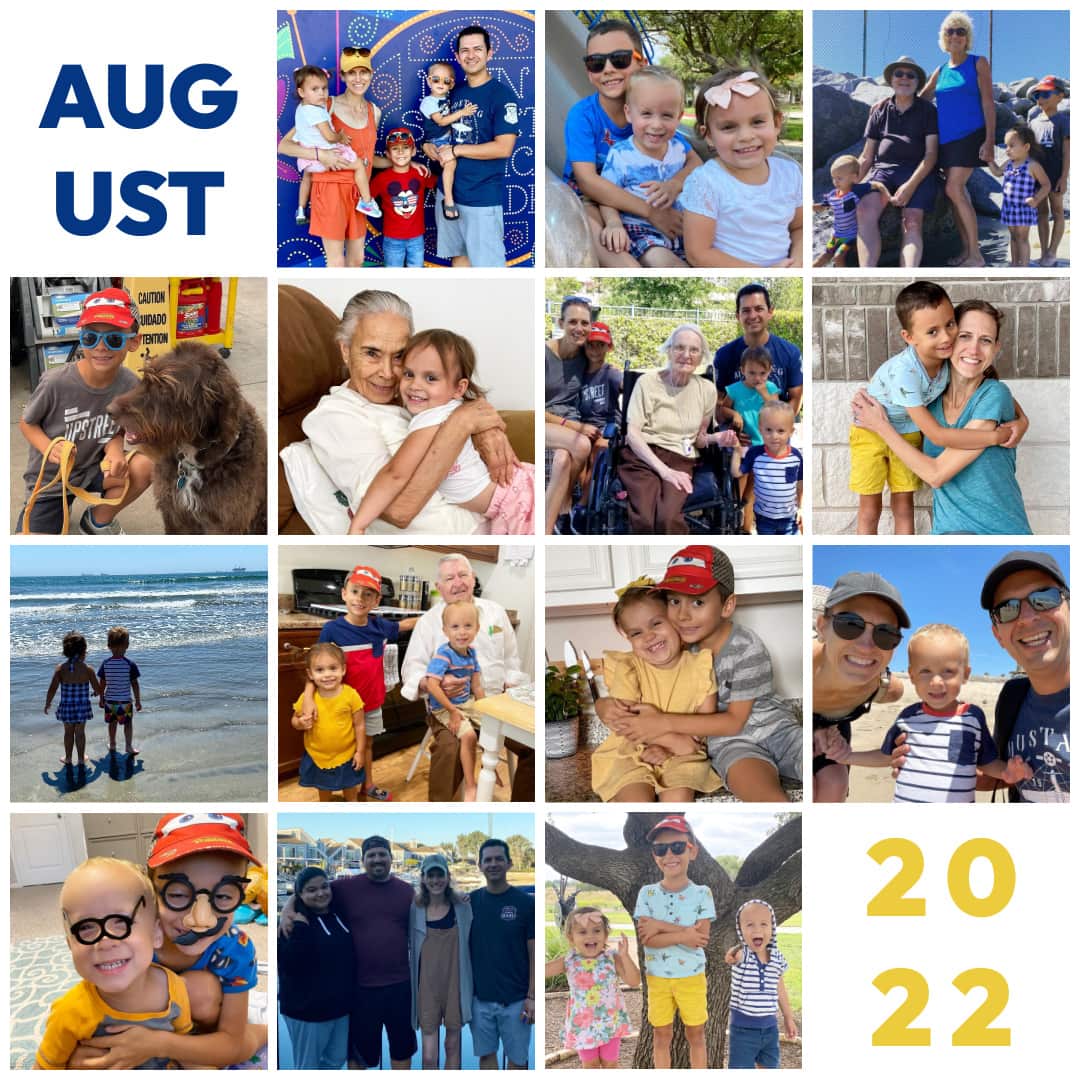 // READING LATELY //
A strange thing happened with my reading this month: totally unintentionally, I read a number of books featuring women approaching or having just passed their fortieth birthdays and grappling with the ramifications of this milestone. This memoir and this essay collection each feature middle-aged women navigating life and motherhood in a new-to-them culture. This romance and this time travel novel each tell the stories of 40ish women getting a second chance at love. And both of these thrillers, though quite different from one another, contain side-stories involving middle-aged women whose desperation to find love and become mothers leads to some unfortunate decisions. I have no idea whether this "middle aged woman" trope is a current trend in publishing, or if it was a coincidence of my reading. As I am fast approaching my own fortieth birthday (less than two years away!), I found parts of these stories encouraging while at times also a little unsettling.
Beyond the middle-aged theme, my reading this month included this quick read I read at Charleston's recommendation and this clever but ultimately disappointing retelling of a classic. Charleston and I also devoured the illustrated version of the second book in the Harry Potter series (a book that wasn't a favorite my first few times through the series, but one I've grown to love—thankfully Charleston did too!) Full reviews will be headed your way over the next couple of weeks.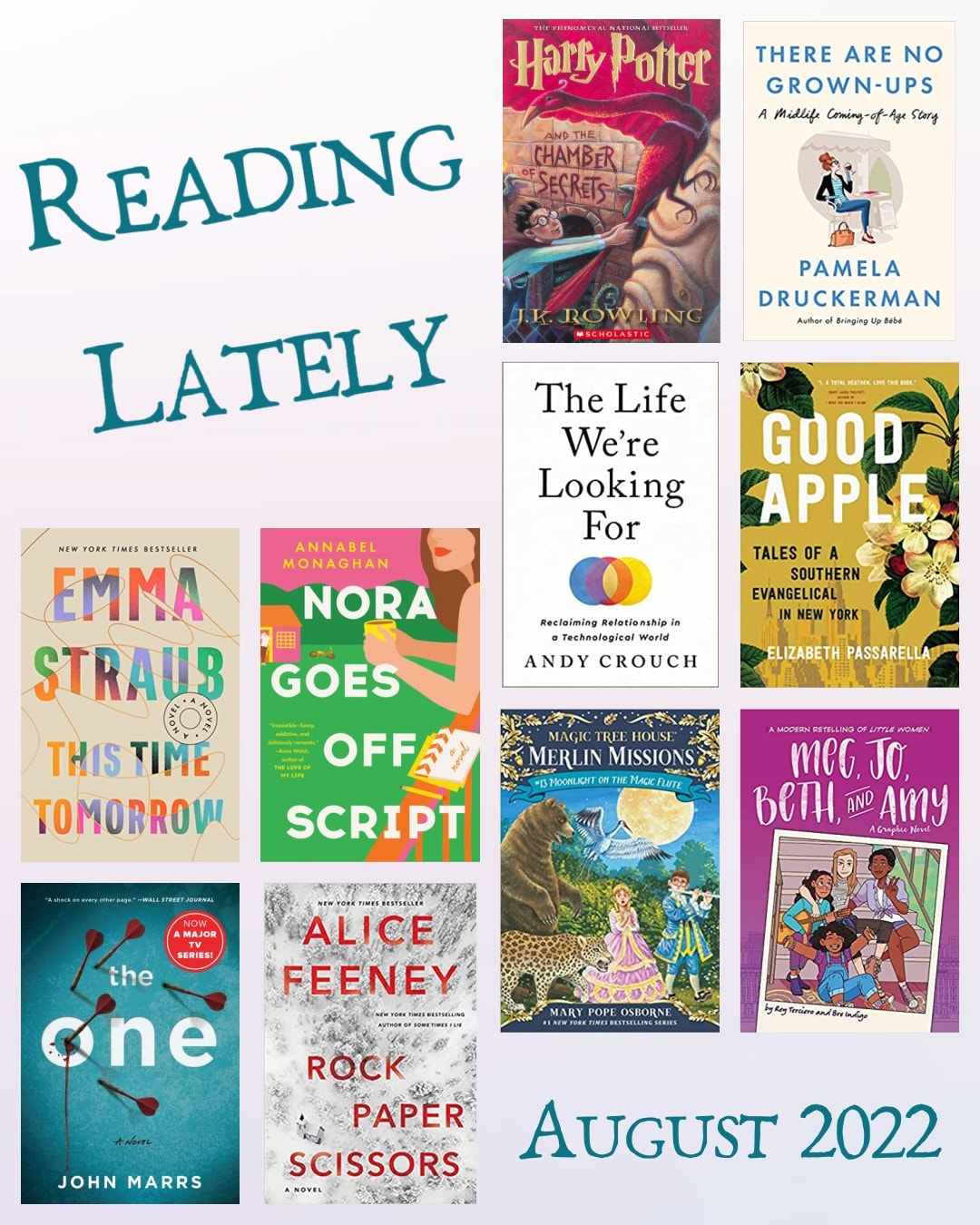 ---
// LISTENING LATELY //
Some podcasts that intrigued or inspired me this month (with my usual caveat that I don't agree with everything said in these shows, but each was 100% worth the listen).
The Joe Rogan Experience #1857 — Seth Dillon
That Sounds Fun with Annie F. Downs Episode 399: Sharon Hodde Miller + The Cost of Control
Relatable with Allie Beth Stuckey Ep 660 | Self-Control in an Age of Self-Indulgence | Guest: Zuby
Honestly with Bari Weiss: The Senate's Only Black Republican Says: Stop Being Pessimistic
The Carey Nieuwhof Leadership Podcast 512: Brian Zahnd on Understanding Deconstruction, Nietzsche, Nihilism and the Alternative to Christianity, and the Oddity of Post-Christian America
The Lazy Genius #277: How to Connect With Friends More Regularly
Yoram Hazony / The Ben Shapiro Show Sunday Special Ep. 129

---
// LOVING LATELY //
I'm about as far as you can get from a Product Junkie, but when I discover a new product I love, I fall hard and fast and simply must share my enthusiasm. Such is the case with this lotion that I'm pretty obsessed with since sampling my mom's bottle at their house this month. Made from natural ingredients, the lotion is deeply moisturizing but not sticky or heavy, and it leaves my eczema-prone skin feeling smooth and hydrated all day long. I love the chocolaty scent, and the price point can't be beat: it's less than $5 for an 8-ounce bottle on Amazon, and a little goes a long way, so even a small bottle will last quite a while. If you're looking for a lotion your skin AND pocketbook will love, and that will leave you feeling refreshed and pleasantly scented, you simply must give this product a try.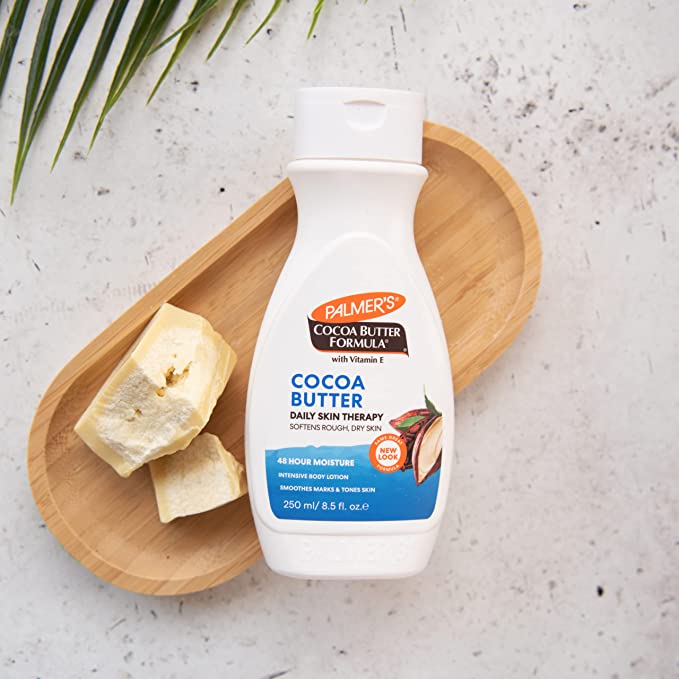 Don't let anyone tell you that childhood dreams won't come true; this month, one of mine did when my friend Cara fulfilled my lifelong dream of owning my own American Girl doll! After reading my '90s throwback post, Cara sent me the most unexpected, SWEETEST gift of a Kirsten doll in miniature. Mini Kirsten is adorable and seeing her perched atop my desk brings back a flood of sweet memories (as well as gratitude for my ridiculously kind and thoughtful friend).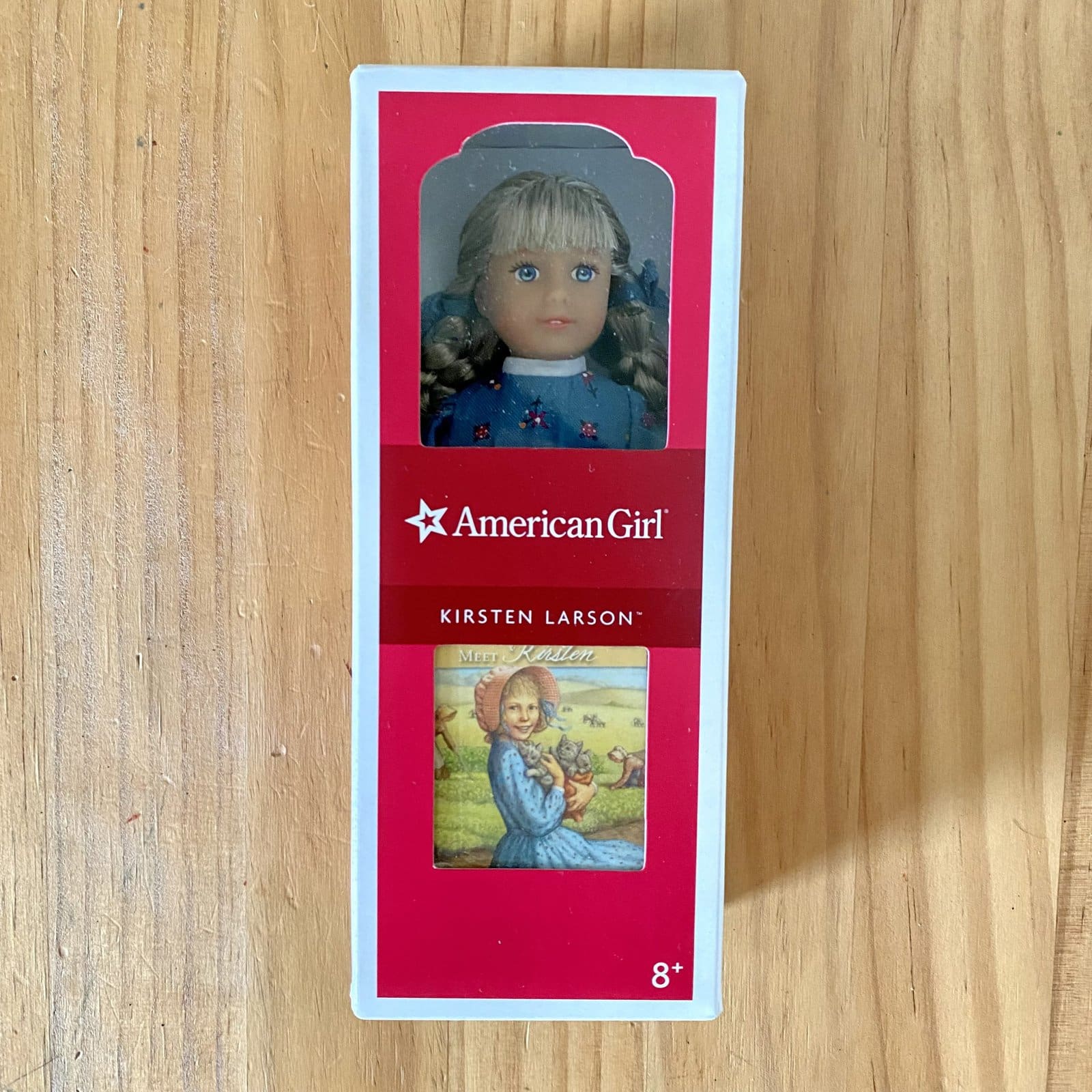 ---
// MONTHLY KID-ISMS //
Charleston:
+ "Video games are one of the things my life is planted on. The others are friends, family, and God. And probably Christmas presents."
+ Hinting at a new crush, when I asked if it was the same crush I knew about. "No, now that I now what real love is, I don't even know if I was in love before!" (For the record, his new "crush" is a fictional character. . . as opposed to the last one, who was a real live girl. I can see how these loves may feel different.)
+ "I think it would be cool if Jesus came back to earth just to be with us again, kind of like a second New Testament. But everyone knows you can't add or take away from the Bible."
+ Sully: "This is the best day ever!" Charleston: "No, I don't think so, Sully. I believe you will grow up and know Jesus and become a Christian. And then the best day ever will be when you die and get to go to Heaven!"
Kalinda:
+ When she didn't like the sun shining in her eyes: "Go away, sun! Go and take a nap!"
Sullivan:
+ On our vacation, he called every hotel the "show and tell." It was hilarious hearing him say, "I'm just so SCARED of the alligator [elevator] at the show-and-tell."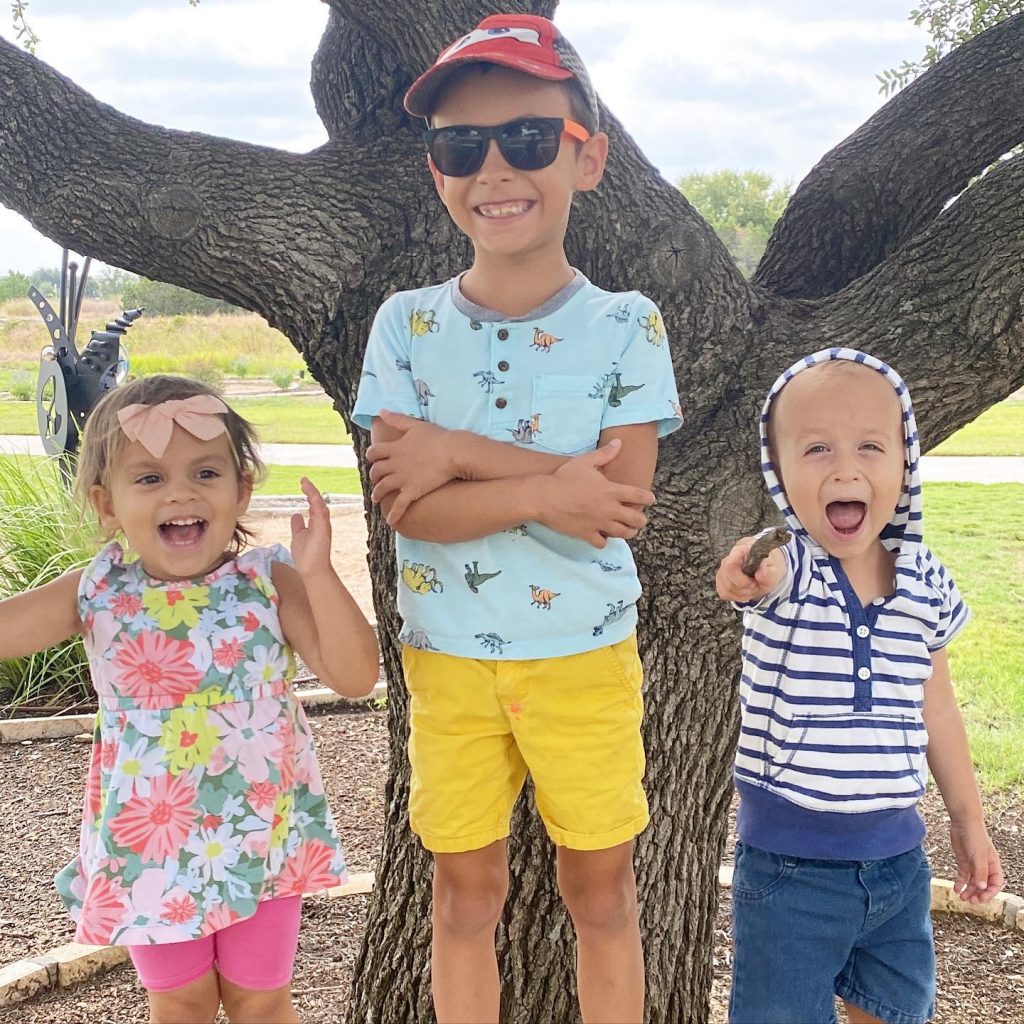 ---
// HAPPENINGS & HIGHLIGHTS //
August started out strong with a 10-day vacation to California to visit family. It was an amazing trip! This is the eleventh time we have visited California (tenth time driving) since moving to Texas in 2016, and this might have been our best trip yet. We've nailed down the details of the drive (how to pack, where to stop, which snacks and toys we'll need, etc.) so the drive out went pretty smoothly. Now that the twins are older and more aware, it was a little harder to keep them entertained; thank goodness for movies on the ipad! And Charleston had an ipad of his own, as well as his Kindle and plenty of maze books to occupy him, so we were set for entertainment. We packed almost all of our road food in a cooler so that we only had to stop for gas and bathroom/diaper change breaks.
The first day was a long one, traveling from Austin to Phoenix (which was unusually green; it seems Arizona is getting all the rain while Texas and California endure a drought). Our second day on the road was a quick sprint from Phoenix to Huntington Beach, where we stayed with my parents, brother, and sister-in-law.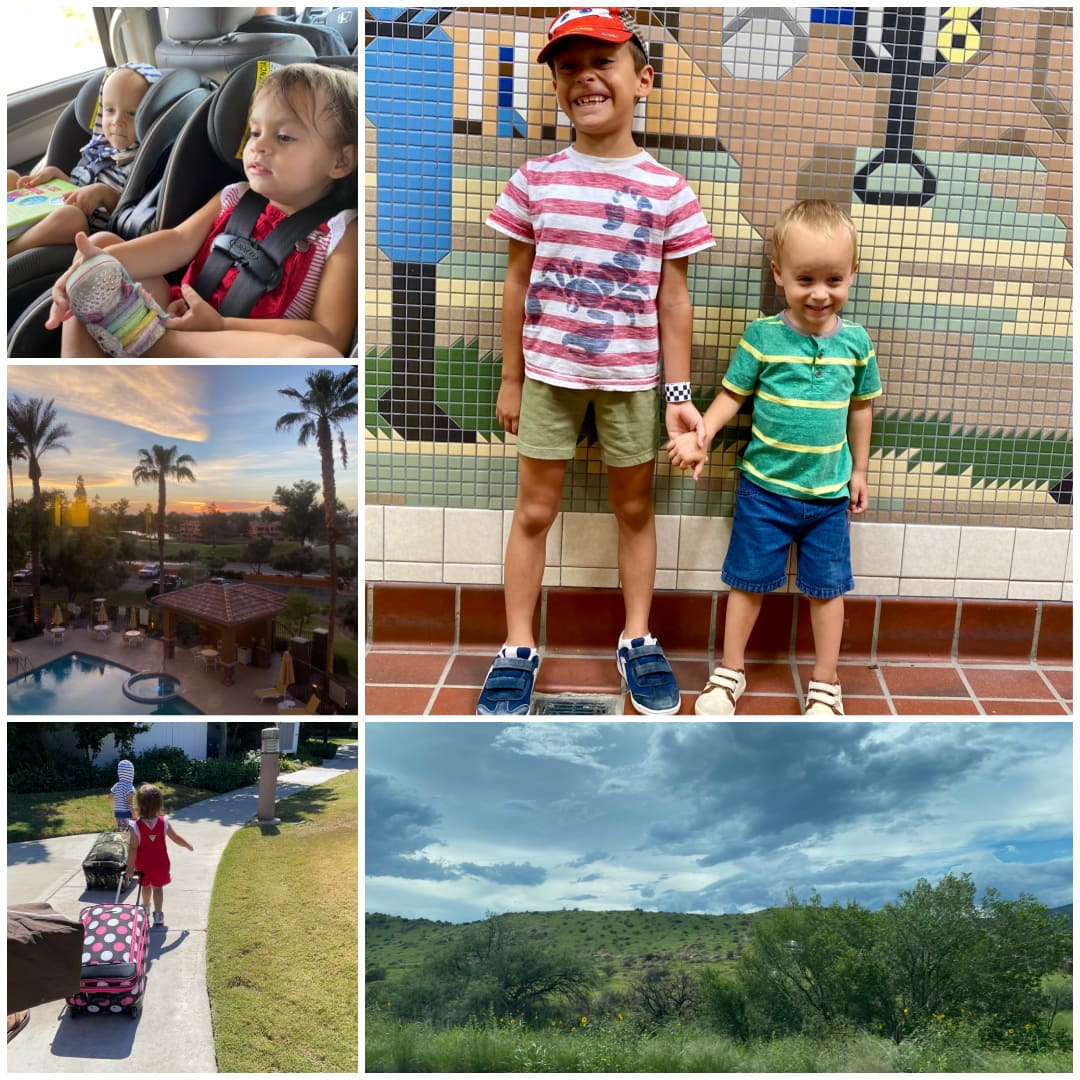 The whole trip was pretty relaxed. We played games at the house (SO MANY rounds of Mario Monopoly and Trouble between Charlie and my dad—my boy was in game Heaven!); walked to the playground and the closest beach; roasted marshmallows in the evenings; and enjoyed gorgeous sunsets, beautiful harbor views, and amazing hospitality from my mom, who kept our bellies full and smiles on our faces the whole time.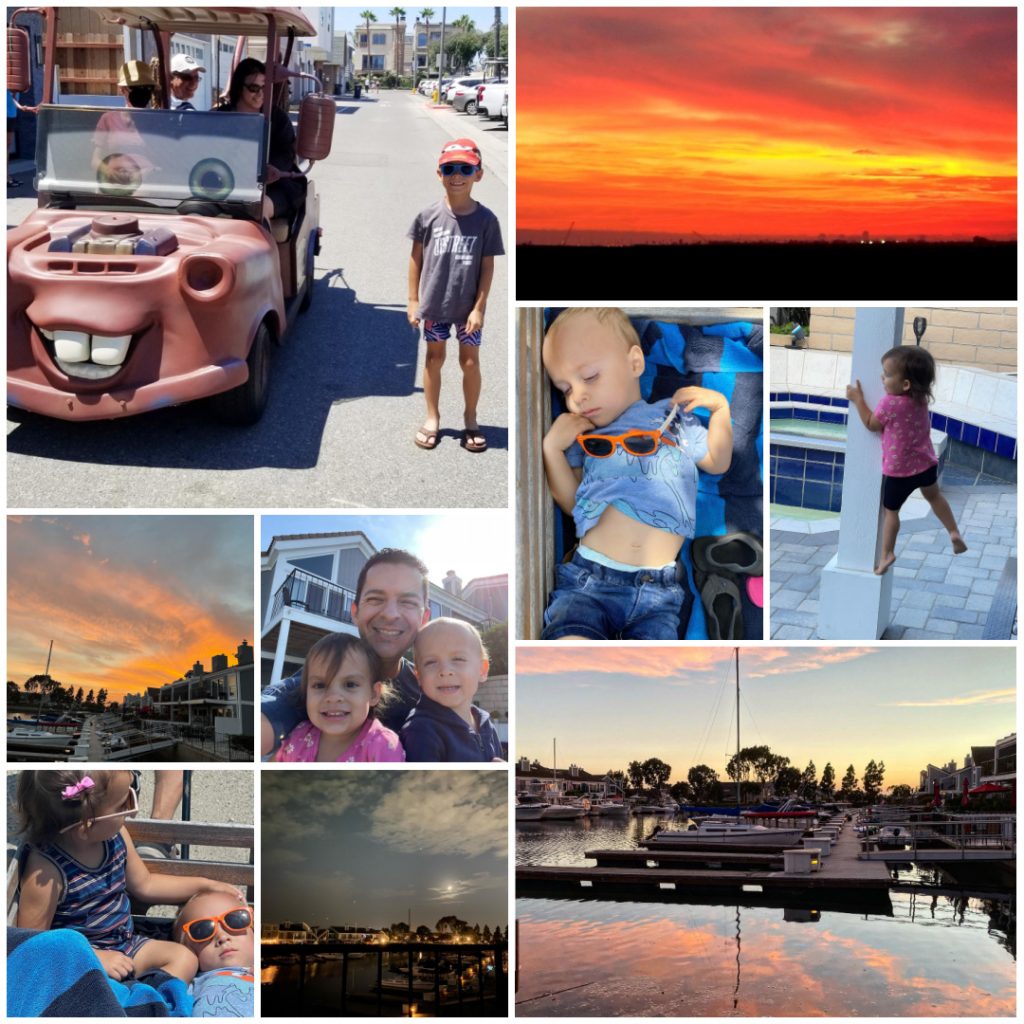 We made a few trips to the community pool (Charleston made QUITE a few trips) and the twins got to experience their first time in a real pool. They loved it, especially Kali who was fearless jumping into the water and even dunking. Sully was more partial to the hot tub—just like his Mama—but he was cute "trying" to jump into the pool and jumping backwards instead! Charleston was a fish, and his swimming improved by leaps and bounds in just a few days!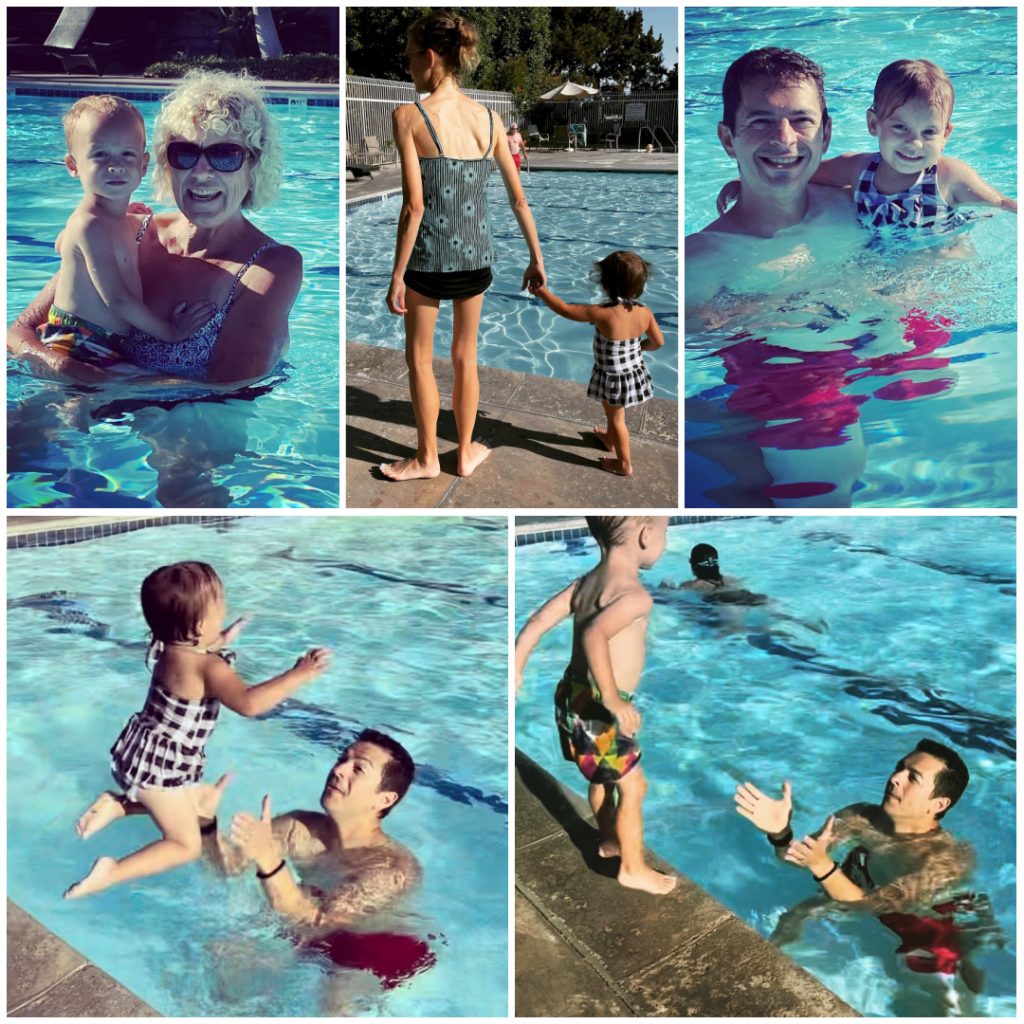 One new experience for us this trip was a visit to the Huntington Library which is absolutely incredible. I'm so sad that I lived in Orange County for thirty years and never visited it! The building itself is magnificent, and we were fascinated by the Makers' Room where patrons have free access to materials, coaching, and machinery for all types of crafts from Crickets and sewing machines to 3D Printers, engraving machines, and more. It was fun to get a tour of the room from a very passionate maker. We followed up the library visit with some time at one of the most amazing playgrounds I've ever seen. What a fun day!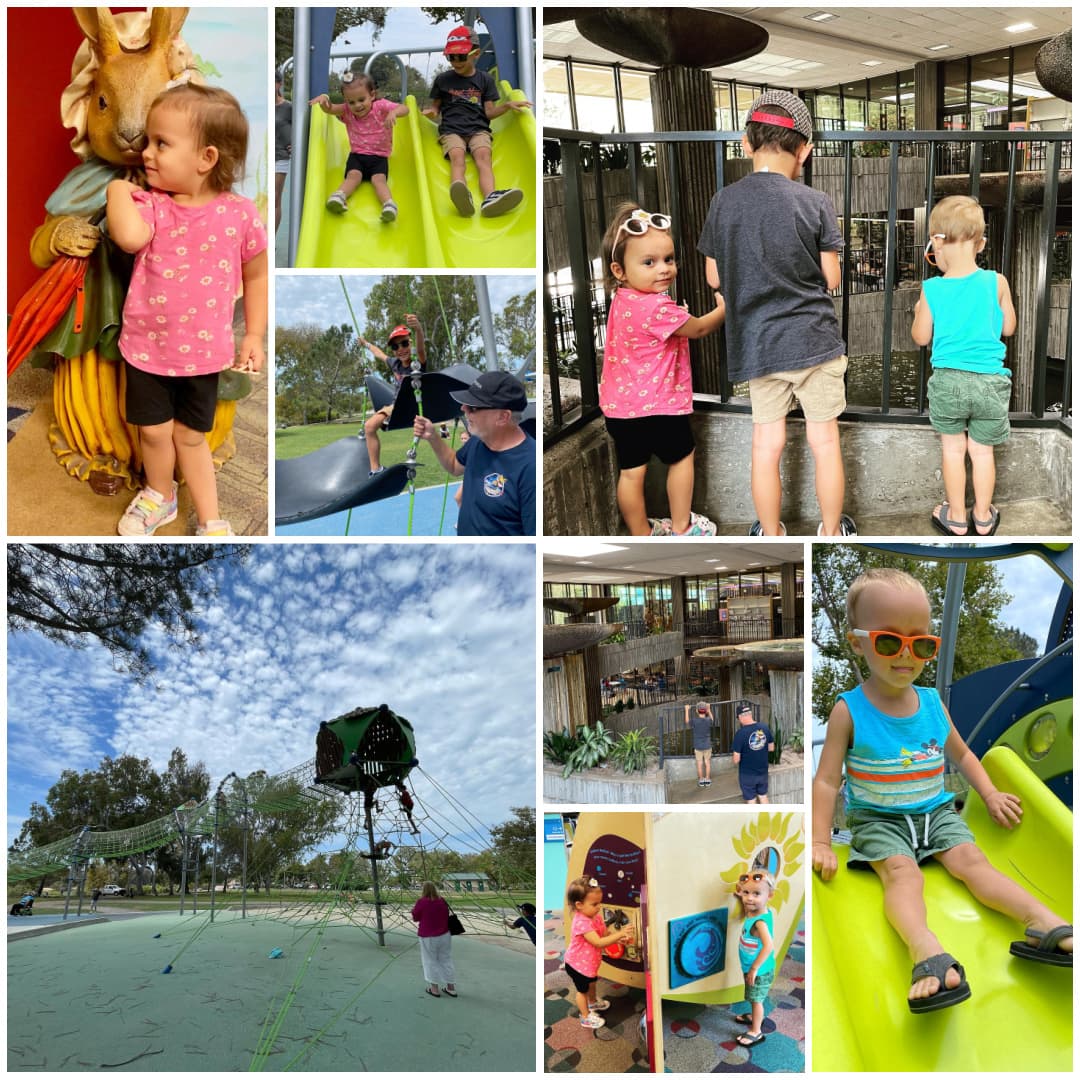 We got to take a harbor cruise in the neighbors' boat, and one afternoon Yessi (Austin's wife) invited her three nieces over to hang out for pizza, the park and the beach. It was a lot of fun to see the kids together.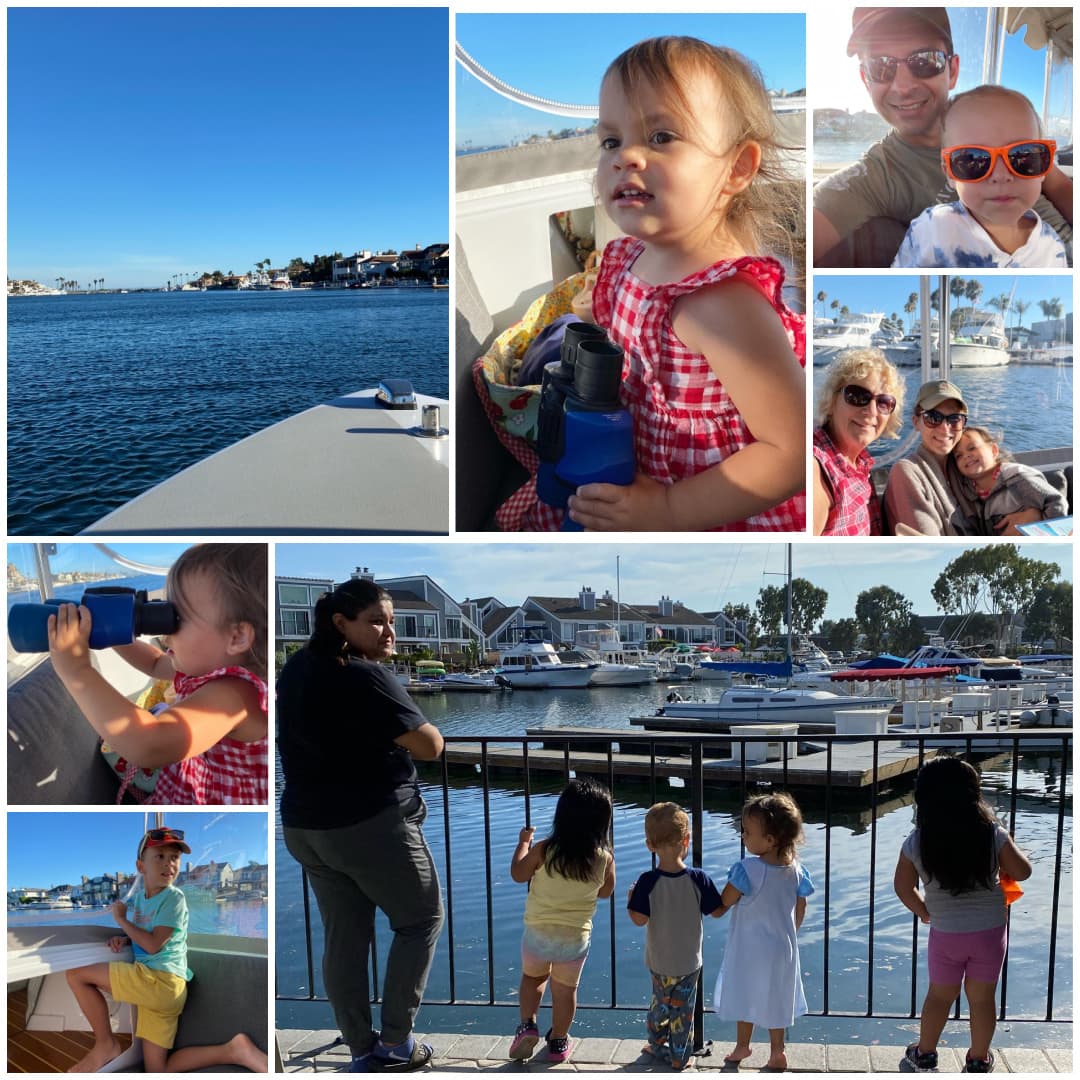 Of course we ate at our two favorite California restaurants, Flame Broiler and Wahoo's (we are SUCH foodies, I know). I was pleased as punch that my kids loved Flame Broiler as much as their mom, and it was so fun to eat at the restaurant in Downtown Brea (the town where I grew up and where Luke and I spent MANY dates in our California days).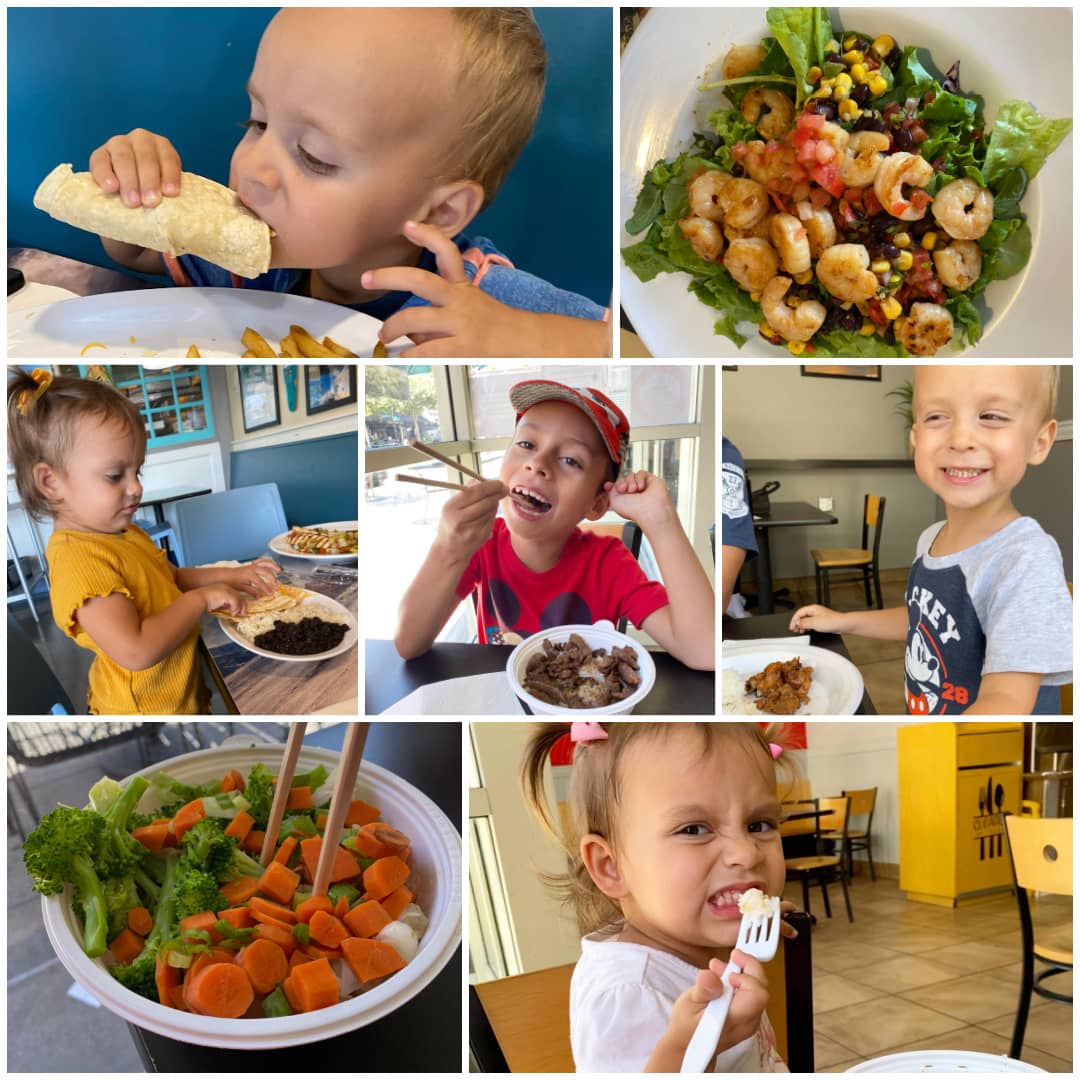 I haven't been too happy with Disney lately, but Charleston's one request this vacation was a trip to Downtown Disney so we had to oblige. I was pretty disappointed by a lot of the merchandise (lots of rainbows and subtle agenda pushing) as well as the overall culture of the people there, but the Disney parts were fun; the kids loved seeing all their character pals in the decor and shops, and Charleston was happy to come home with some new sets from the Lego store.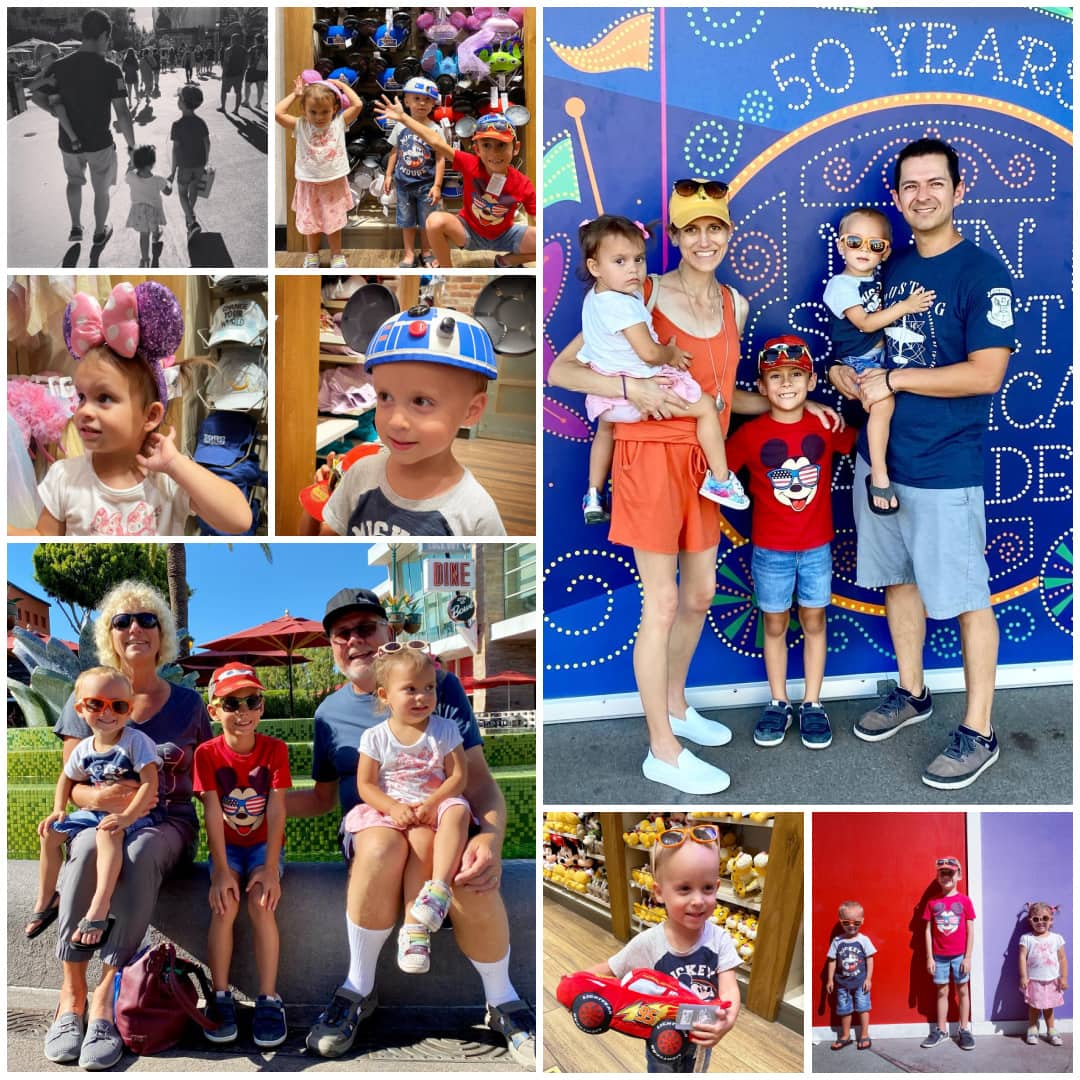 We got to attend church with my parents on Sunday, and it was my first time at the campus they now attend. I loved it, especially the community aspect (it's a satellite campus that's much smaller than the main campus I grew up attending). We also got to participate in a fun food-packing service event at the church. Charleston was an awesome helper, and it was a neat activity for the whole family (minus the twins, who got to play with Uncle Austin and Tïa Yessi while we worked).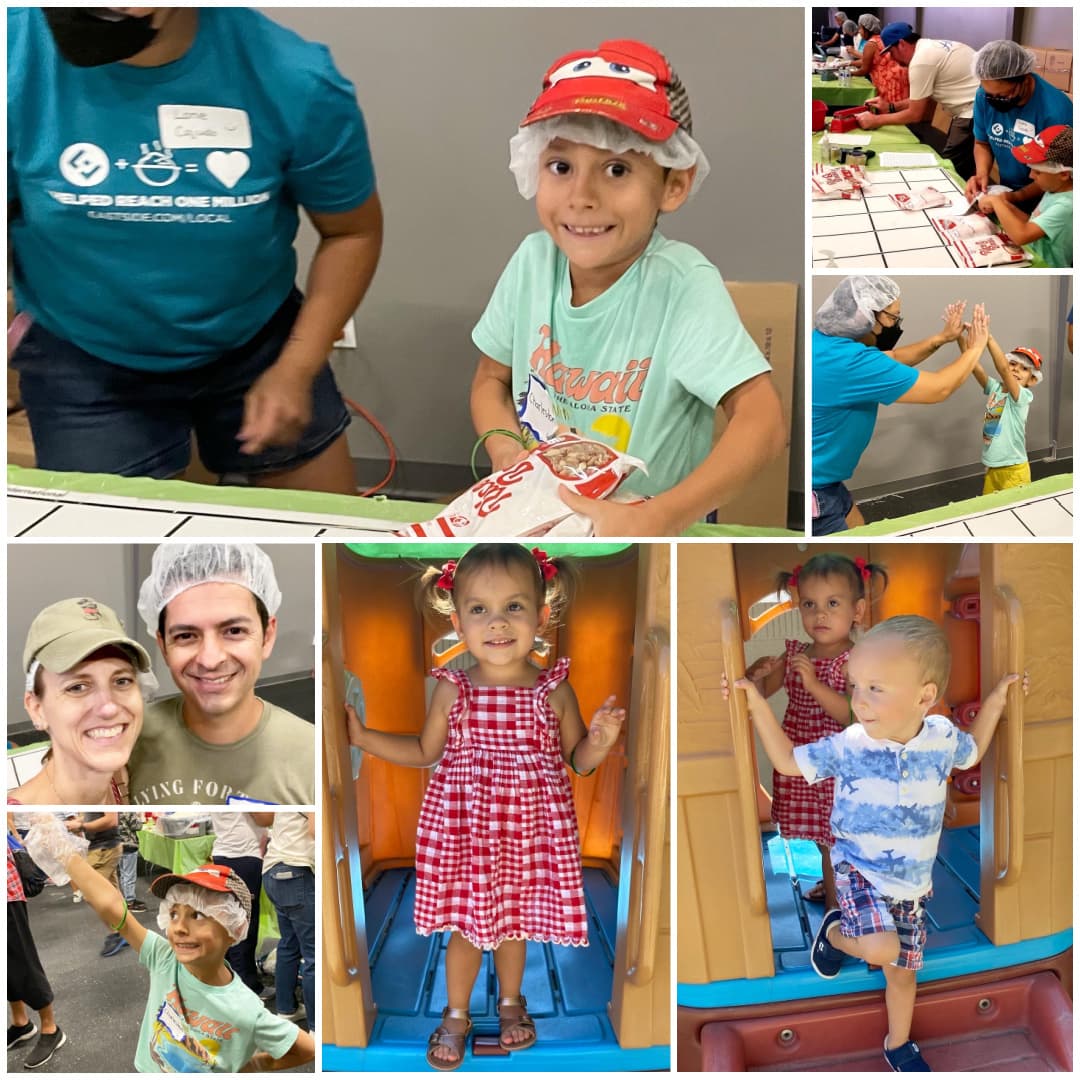 A huge highlight of the trip was getting to visit all three of our living grandparents—Luke's maternal grandmother and paternal grandfather, and my maternal grandmother. It was so special to spend time with each of them and solidify some great-grandparent memories for the kids.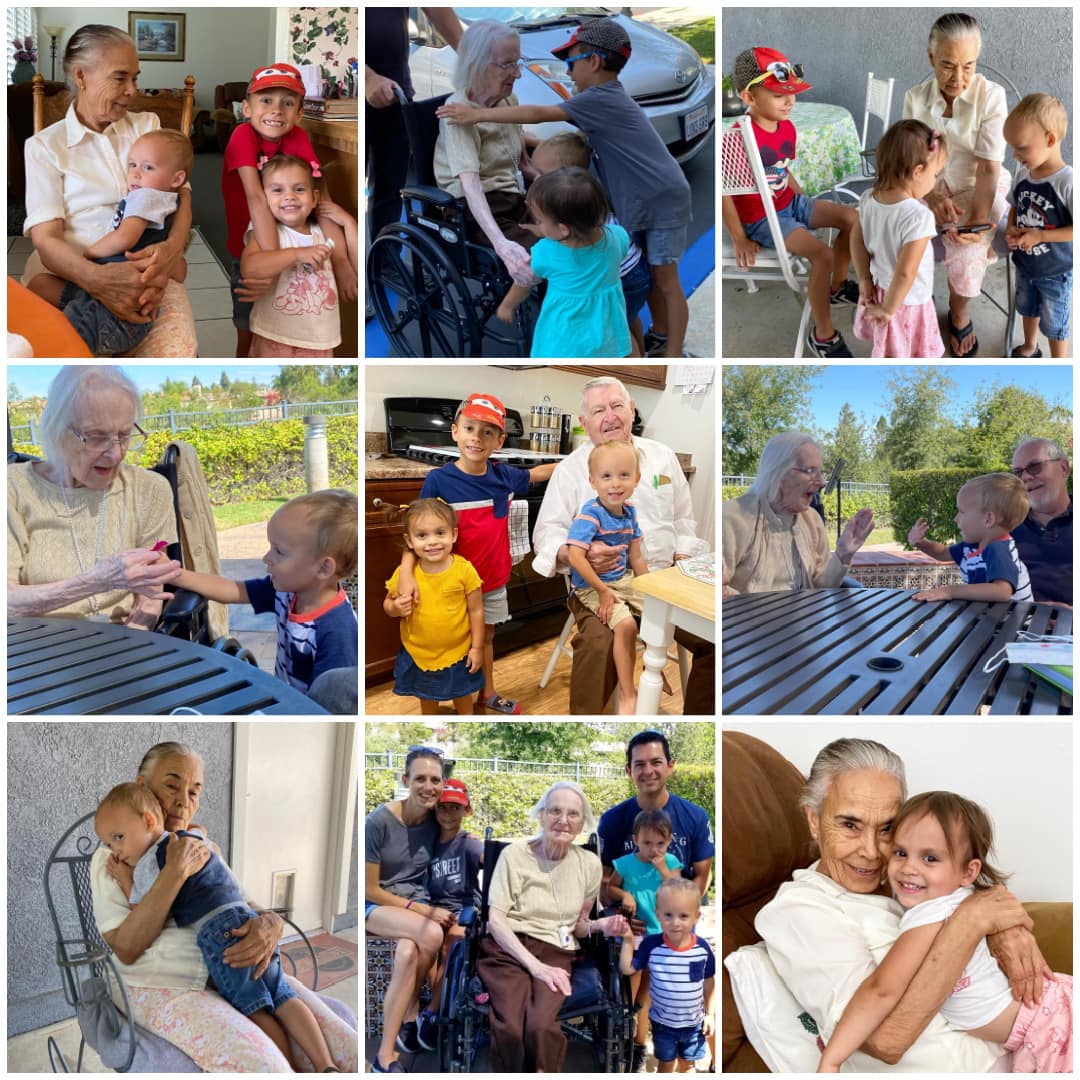 A trip to Huntington Beach wouldn't be complete without some sand and water, and we knocked that item off our list more than once. This was the twins' first opportunity to play at the beach and they loved it even more than I thought they would. Kali couldn't get enough of the waves and Sully was fascinated by the sand. All the kids had a blast searching for shells (we found a ton!). When we lived in California I wasn't the biggest beach fan, but it's grown on me. The warm weather and lack of crowds on our visits certainly helped.
It's always hard to say goodbye to family at the end of our visits, but I am so thrilled that we were able to make this trip happen and thankful to my family for opening their home so graciously. Minus a tummy bug for Sully that lasted the first few days (he was a good sport about it, though!), it was the PERFECT vacation. Well, until our windshield was destroyed by some flying glass on the trip back home, and then we were met with an ant infestation back in Texas. . . but that's another story.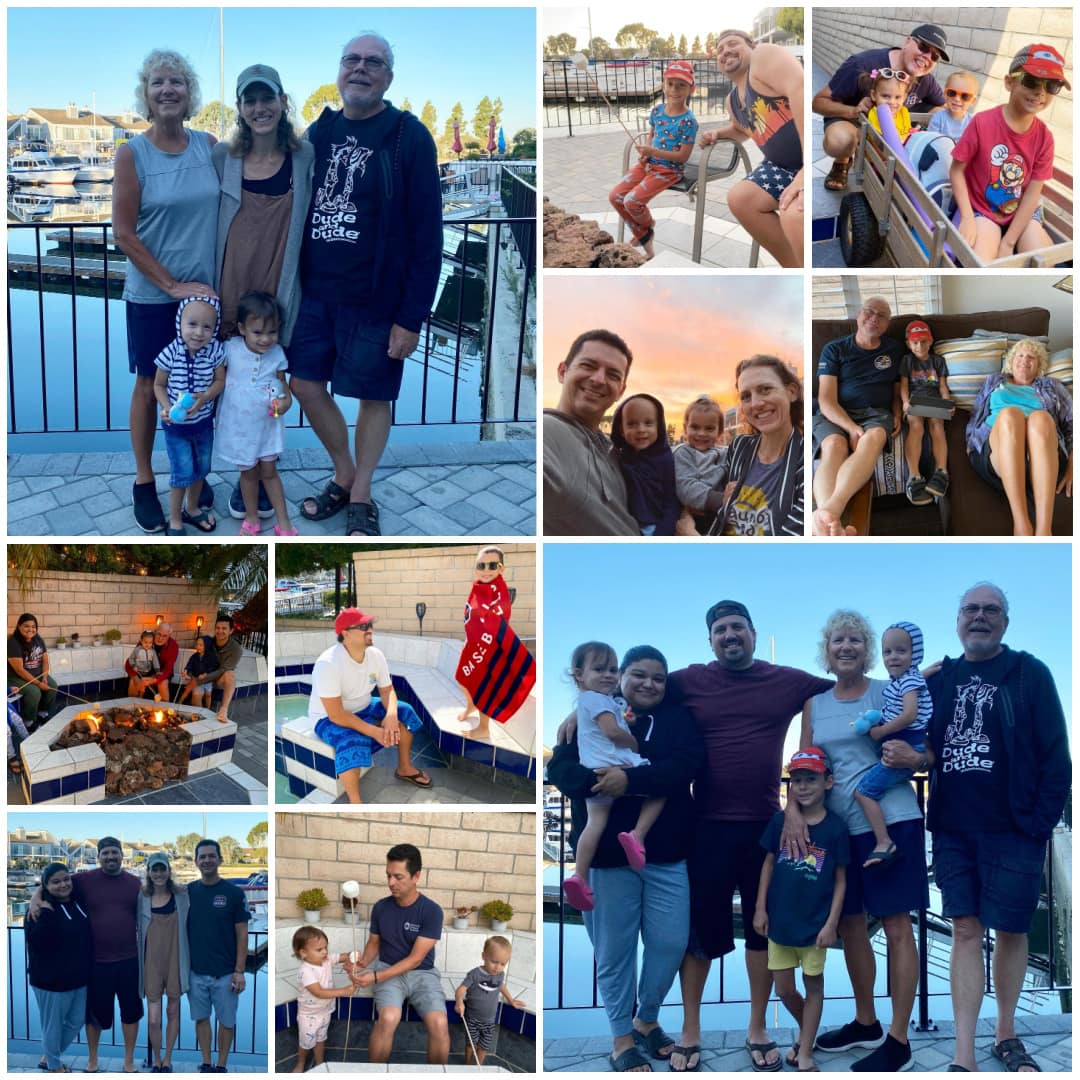 Charleston started second grade last week, which means that I'm back to work too. It's crazy to think that we have entered our THIRD year of homeschooling! I'll be sharing all the details of our Second Grade game plan in a post next week. For now, I'll just say that the year is off to an awesome start. I'm so proud of my star pupil and love that I get to be more than just his mom, but his teacher too!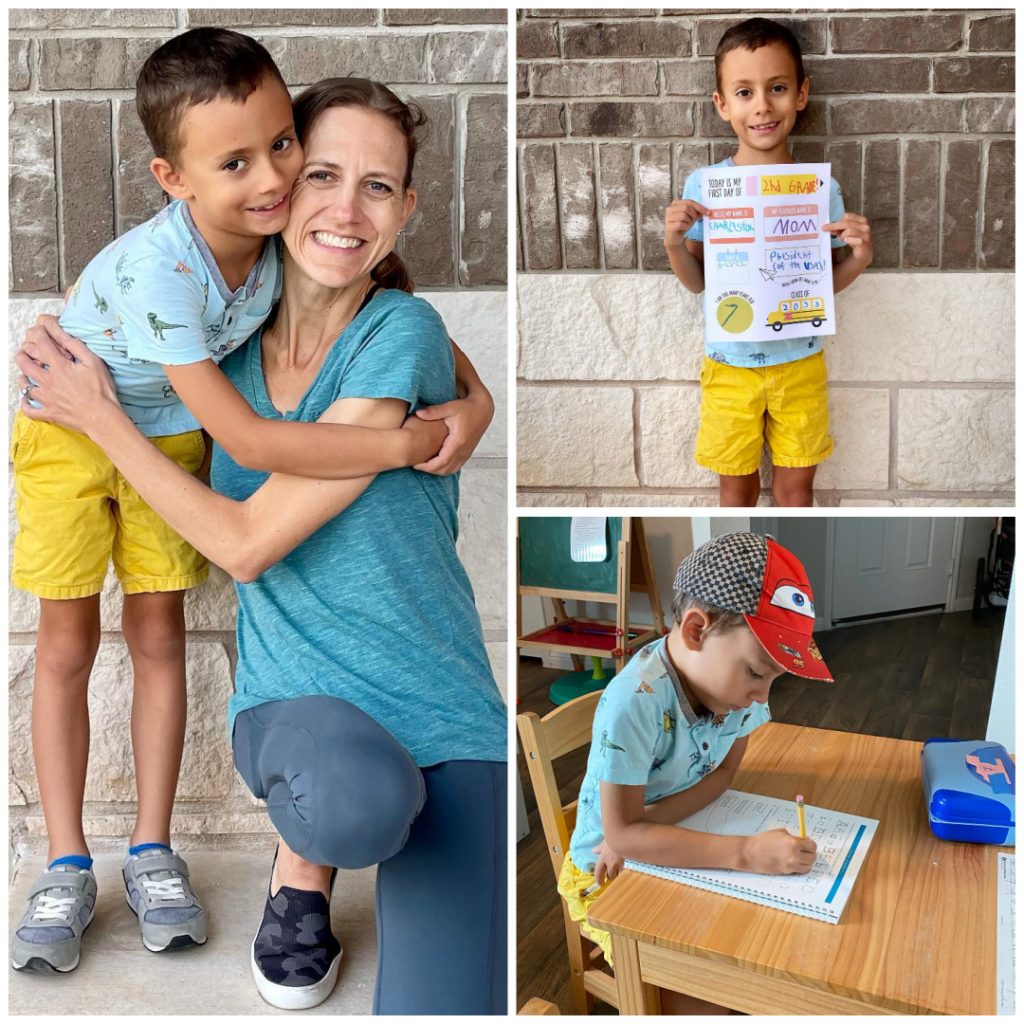 ---
// THIS MONTH ON THE BLOG //
From the Book Corner:
Four Thousand Weeks: Time Management for Mortals (Wholehearted Book Series, Book 8)
To All the (Nonfiction) Books I've Loved Before
To All the (Fiction) Books I've Loved Beforea
Reflections:
What I Slid Into Learning This Summer
When You Can't Agree to Disagree
Where Your Treasure Is (Sermon on the Mount, Part 8)
Chill Summer Thursdays: 90's Throwback
Quotes of the Month:
"You cannot amputate your history from your destiny, because that is redemption." ~ Beth Moore
"Not everything that is faced can be changed, but nothing can be changed until it is faced." ~ James Baldwin
"You can't change the past. You can't change other people. You can change you though. You narrate this story. So start to write a new chapter." ~ Matt Haig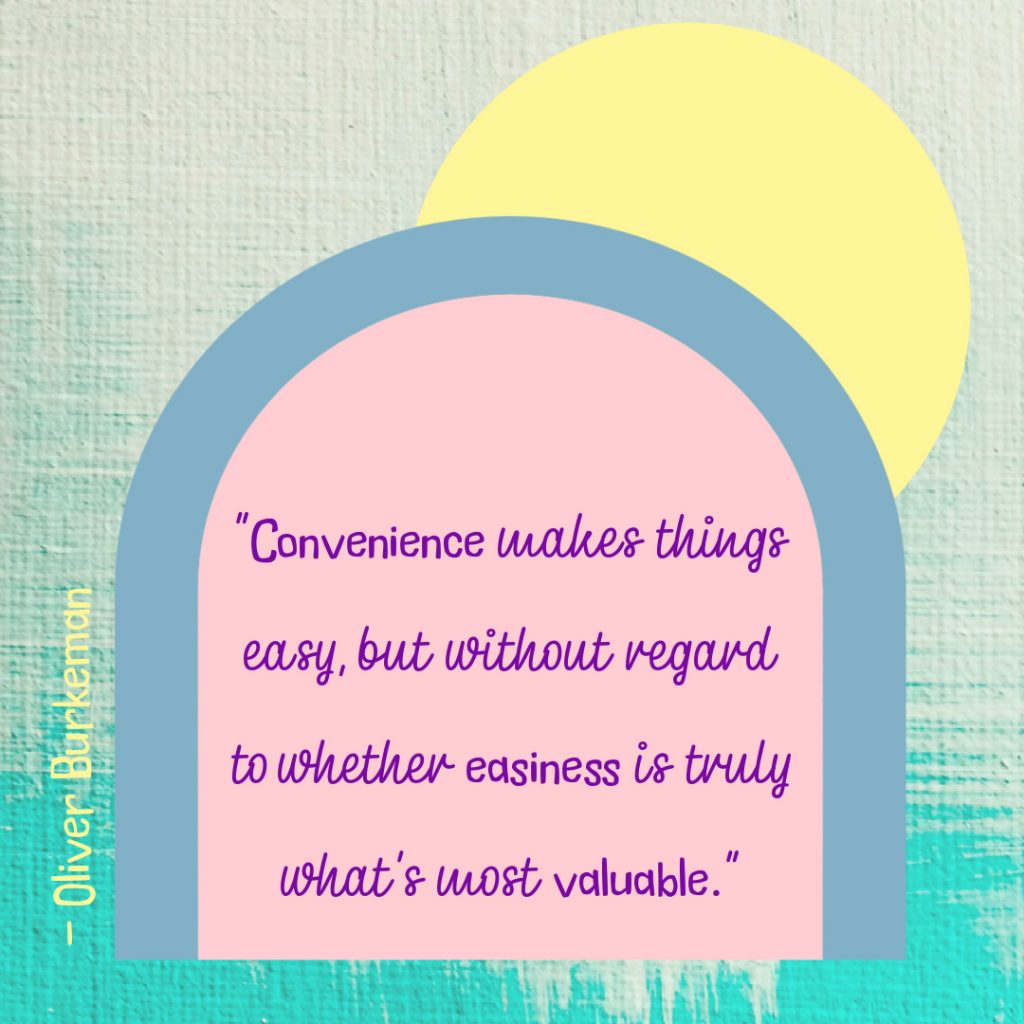 ---
How was your August? Any highlights or new fun finds to share? I'd love to hear about them!