Two weeks ago I took you all on a walk through my historical bookshelves with a list of my all-time favorite novels from the past several years. Today I'm sharing a similar list of my favorite nonfiction titles. The books on this list are a little different in that I didn't necessarily love them for their writing (though that is the case with a few), but more for the ideas they presented. Would I read these the same way if I were to return to them today? Probably not, but each of these books was formative—some deeply transformative—and I would not be the woman I am today if not for the books on this list.
As with my last list, I've ordered these according to the year I read them, though not all books were published in the years they were read. (If I were including 2022 reads on this list, it would include this touching spiritual book, this lovely memoir, and this relatable essay collection.)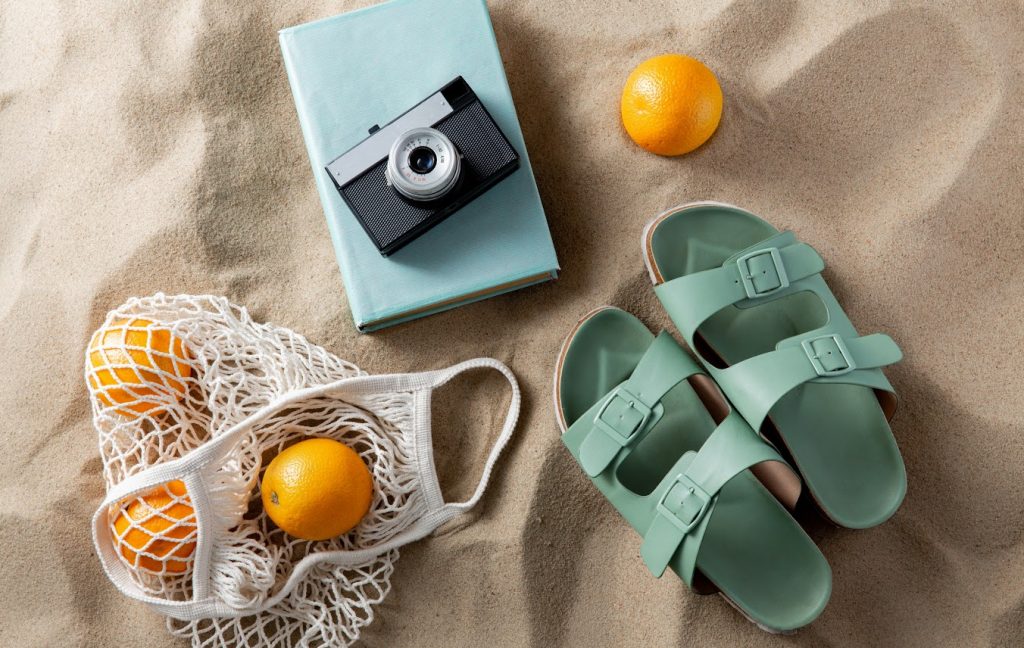 2021 FAVORITES
Mansions of the Heart: Exploring the Seven Stages of Spiritual Growth, by R. Thomas Ashbrook—An excellent roadmap for understanding spiritual growth and the ultimate goal of a life with Jesus. This is a great resource for those just beginning on their faith journey and curious as to what's ahead, as well as seasoned believers who want to become even more united with Christ. I don't know if I've read any other book that has inspired my pursuit of Jesus the way this book did. (Published 2009)
My Utmost for His Highest, by Oswald Chambers—There's a reason this is the best selling devotional of all time! I began every morning in 2021 with Chambers' reflections, and each day's writings met me exactly where I was and bolstered my spirit for the day ahead of me. A beautiful blending of the grace found within the Gospel message, and uncompromising motivation to move forward in the sanctifying work that occurs as we pursue Jesus. (Published 1924)
Live No Lies: Recognize and Resist the Three Enemies That Sabotage Your Peace, by John Mark Comer—This insightful book from one of my favorite contemporary teachers and thinkers opened my eyes to the spiritual war we are waging and offered guidance for resisting our enemies of the devil, the flesh, and the world. In addressing spiritual formation and cognitive science, as well as cultural trends, Biblical history, and the church's place within society, Comer united a number of my favorite subjects and showed how they are all moving parts of the same whole that is living as a believer in a fallen world. (Published 2021)
Breaking Free from Body Shame: Dare to Reclaim What God Has Named Good, by Jess Connelly—I desperately needed this book, and I honestly cannot think of another woman who DOESN'T need to read Jess's encouragement to stop obsessing over our bodies. Body shame is holding our generation of women hostage, and this book offers a disruptive glimpse at what is possible if we set aside our body insecurities and obsessions and walk in the body freedom God wants to bring to us. Since reading this over a year ago, I've reminded myself of Jess's encouragement that "my body is not a problem" multiple times per day. (Published 2021)
Sacred Rest: Recover Your Life, Renew Your Energy, Restore Your Sanity, by Saundra Dalton-Smith—Prior to reading this, I was unfamiliar with the seven different types of rest: physical, mental, spiritual, emotional, sensory, social, and creative. This book helped me identify areas where I was experiencing deficiencies, and it offered a Biblical framework for understanding and embracing the rest that I need. (Published 2017)
A Circle of Quiet, by M'Adeleine L'Engle—This humorous and insightful essay collection from a beloved children's book author explores faith, parenting, writing, and womanhood in ways that felt remarkably current, despite having been written fifty years ago. (Published 1971)
2020 FAVORITES
Things My Son Needs to Know About the World, by Fredrik Backman—Through stream of consciousness essays and laugh-out-loud stories, Backman writes candidly about his various parenting experiences with sleep deprivation, poop mishaps, daycare awkwardness, and frustrations with excessive baby gear. He also gets philosophical, sharing wisdom and advice on everything from gender equality and friendship to faith, trauma, survival, and learning to fit in. Backman happens to be the only author with books featured on both my fiction and nonfiction lists of favorites, and I think I like this even more than his novels. (Published 2019)
The Lazy Genius Way: Embrace What Matters, Ditch What Doesn't, and Get Stuff Done, by Kendra Adachi —Kendra Adachi is one of my most trusted Life Gurus, and her book is an invaluable resource, providing a template for determining what needs to be done and how to do it. These strategies are actionable and effective, and Kendra's humorous writing, touching vulnerability, and relatable stories make this book an entertaining and memorable read. (Published 2020)
Self to Lose, Self to Find: Using the Enneagram to Uncover Your True, God-Gifted Self, by Marilyn Vance—This unique approach to the Enneagram presents the framework as a vehicle for authentic life change as we acknowledge our unhelpful coping mechanisms and exchange them for genuine freedom. Self to Lose adds to the Enneagram cannon in distinctive and helpful ways while also serving as a comprehensive guide for Enneagram newbies. Though I've read too many Enneagram books to count, this is the only one on this list, which speaks to its impact. (Published 2020)
2019 FAVORITES
Atomic Habits: An Easy & Proven Way to Build Good Habits & Break Bad Ones, by James Clear: An engaging tutorial on the why and how of habit change (pairs great with The Lazy Genius Way!). I really enjoyed the infusion of psychology, neuroscience, and life hacks into what could have been a dry self-help book. (Published 2018)
Four Seasons in Rome: On Twins, Insomnia, and the Biggest Funeral in the History of the World, by Anthony Doerr: In this unique travel memoir, Anthony Doerr documents quotidian moments spent in one of the world's most romantic cities during his young family's year spent writing and living in Rome. I read this while pregnant with twins and would like to reread it now that I've lived the first years of twin parent myself! (Published 2007)
The Next Right Thing: A Simple, Soulful Practice for Making Life Decisions, by Emily P. Freeman: Emily is the soul whisperer we all need, and this is her most powerful book. In it, she walks readers through the act of making decisions big and small. This was a Godsend for Luke and me in 2019 when we were making decisions regarding a move and the birth of the twins. I think I've gifted and recommended this title to more people than every other book on this list. (Published 2019)
Maybe You Should Talk to Someone: A Therapist, HER Therapist, and Our Lives Revealed, by Lori Gottlieb:  Gottlieb's memoir reads like a novel, while exploring the history and practice of therapy. An excellent read for anyone who has spent time in a therapist's office or thinks they might like to, this book gave me a new perspective on my own years in therapy. (Published 2019)
2018 FAVORITES
Praying the Scriptures for Your Children, by Jodie Berndt —This helpful book of Scripture-based prayers is the most revisited title on my bookshelf. Berndt offers prayers for nearly every parenting challenge we've experienced. I gift this at every baby shower I attend. (Published 2001)
Soul Rest: Reclaim Your Life, Return to Sabbath, by Curtis Zackery—God brought this book into my life when I needed it the most. Zackery's words had a profound impact on my emotions, faith, and the health of my soul as I walked through many challenges internal challenges 2018, and this book set me up for intense spiritual growth in the years since. (Published 2018)
The Read-Aloud Family, by Sarah Mackenzie ~ Sarah solidified my views on the importance of shared reading. This is a fantastic guide for every family—those who love to read, and those who will once they learn how after reading this book! This book was pivotal in making the choice to pursue homeschooling for our family. (Published 2018)
2017 FAVORITES
Reading People: How Seeing the World through the Lens of Personality Changes Everything, by Anne Bogel: I spend a lot of time with the topic of personality frameworks, but I learned a ton from this book by one of my favorite voices in the blogging/podcasting space. A great refresher for personality junkies, or starting point for those wanting to learn more about personality frameworks and about themselves. (Published 2017)
What Great Parents Do: 75 Simple Strategies for Raising Kids Who Thrive, by Erica Reischer: With its easy-to-read format and straightforward advice, this is one of the best parenting books I've ever read. It's supportive rather than prescriptive, and the strategies actually work! I read this when I was a mom of one, and probably need to revisit it now that we have three littles under our roof. (Published 2016)
2016 FAVORITES
On Writing Well, by William Zinsser: This book has earned its position as one of the most highly recommended guides for writers. Zinsser is a helpful teacher, leading writers through nearly every aspect of the writing process while providing an exquisite model of expository prose. (Published 1976)
The Happiness Project: Or, Why I Spent a Year Trying to Sing in the Morning, Clean My Closets, Fight Right, Read Aristotle, and Generally Have More Fun, by Gretchen Rubin: This self-experiment memoir was a standout when it was published, and it remains a perennial favorite. I enjoyed reading about Gretchen's process of finding happiness, and I learned a lot from her personal insights and takeaways. I've since read and would recommend every one of Gretchen's books, as well as her podcast! (Published 2009)
2015 FAVORITES
The Seven Habits of Highly Effective People, by Stephen R. Covey: This book has become somewhat of a cliché, yet I love it. Covey's approach to achieving personal and interpersonal effectiveness is indeed life-changing. This book helped me get back on track with reading and with life in general when I was in my earliest months of motherhood. (Published 1989)
Love Does, by Bob Goff: Bob Goff is quirky, comical, and unabashedly in love with Jesus, and his collection of essays is equal parts entertaining and inspirational. I loved Goff's stories and was moved by his example of an active, passionate faith. I've since read and loved Bob's subsequent books (including his books for kids) just as much, and he remains one of the faith leaders I admire most. (Published 2012)
2014 FAVORITES
Fearless Feeding, by Jill Castle and Maryann Jacobsen—All children—from infants to teenagers—need to eat, and parents face a plethora of challenges in keeping them happily and healthfully nourished. This comprehensive guide is written by two dietitians who fully understand the nutritional and emotional needs of children at every stage of development. Fearless Feeding took a lot of fear out of the the prospect of feeding my child before he was born, and I regularly return to this guide now as I feed my three kids. (Published 2013)
Faith & Doubt, by John Ortberg—Ortberg was a powerful guide in helping me come to terms with some doubts I was struggling with following a miscarriage, and I found it comforting to read about great Christians who themselves have struggled with doubt. Ortberg makes a persusasive case for his own faith in Christ, but he also talks about how doubt can be healthy and can actually strengthen our faith. This came before the huge deconstruction wave taking place in the church now, and it feels more authentic than similar books published since. (Published 2008)
Recapture: Finding Hope During a Famine of the Heart, by Becky White—I met Becky White through hearing her speak at women's events, and I adored her modern interpretation of the Biblical book of Ruth. Becky candidly shares her own amazing testimony and offers hope for readers facing a famine of the heart. Uplifting, inspiring, and thought-provoking, and I know I would find it even more moving now that I've lived a little more life and can relate to more of the story's pain. (Published 2014)
2013 FAVORITES
Cleaning House by Kay Wills Wyma—This book documents one mom's year-long experiment to rid her family of entitlement by equipping them with twelve sets of skills every person should learn before leaving home (doing laundry, throwing a party, serving others, etc.). I appreciated Wyma's perspective as well as her approach; even before becoming a mom, I took away some powerful messages that I'm sure have informed my parenting now that I am the mom attempting to rid my kids of entitlement. (Published 2012)
PRE-2013 FAVORITES
Jesus Calling, by Sarah Young—One of my favorite devotionals, though I worry it might not hold up to a rereading. At the time, it was just what I needed. (Published 2004)
The Four Loves, by C.S. Lewis—My first nonfiction Lewis book, and the one I think about the most. (Published 1960)
Love and Respect: The Love She Most Desires; The Respect He Desperately Needs, by Emerson Eggerichs—This is the marriage book that has been most beneficial in our marriage. Luke and I recommend it to all the couples we know. (Published 2004)
Anyone Can Cook, from Better Homes and Gardens—This book was a bridal shower gift, and I used it to teach myself to cook in our first year of marriage. Almost all the kitchen skills I possess are thanks to this book. (Published 2007)
The Hiding Place, by Corrie ten Boom—Corrie ten Boom has been my hero since I read this remarkable memoir in high school. (Published 1971)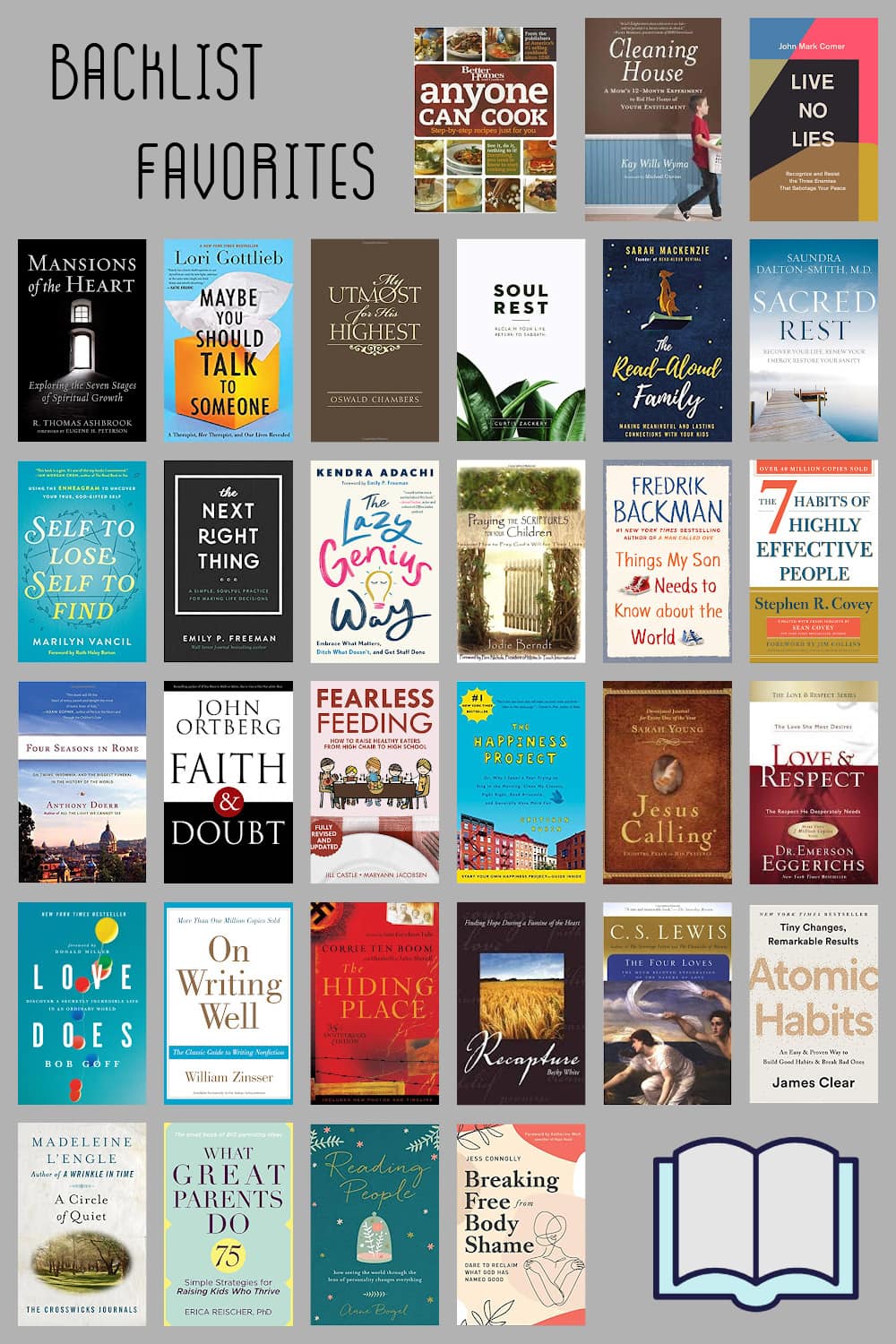 What nonfiction books would make your list of all-time favorites? Do we share any of the same Hall-of-Famers?