Seriously, though, how is it already the first of July?! I hope that your summer is going well so far—or at least as well as can be expected. Our family is still being pretty cautious about our outings and contact with the outside world, but having just a few items on our calendar this month caused June to speed right by. Here's a look at some of the month's happenings and memorable moments.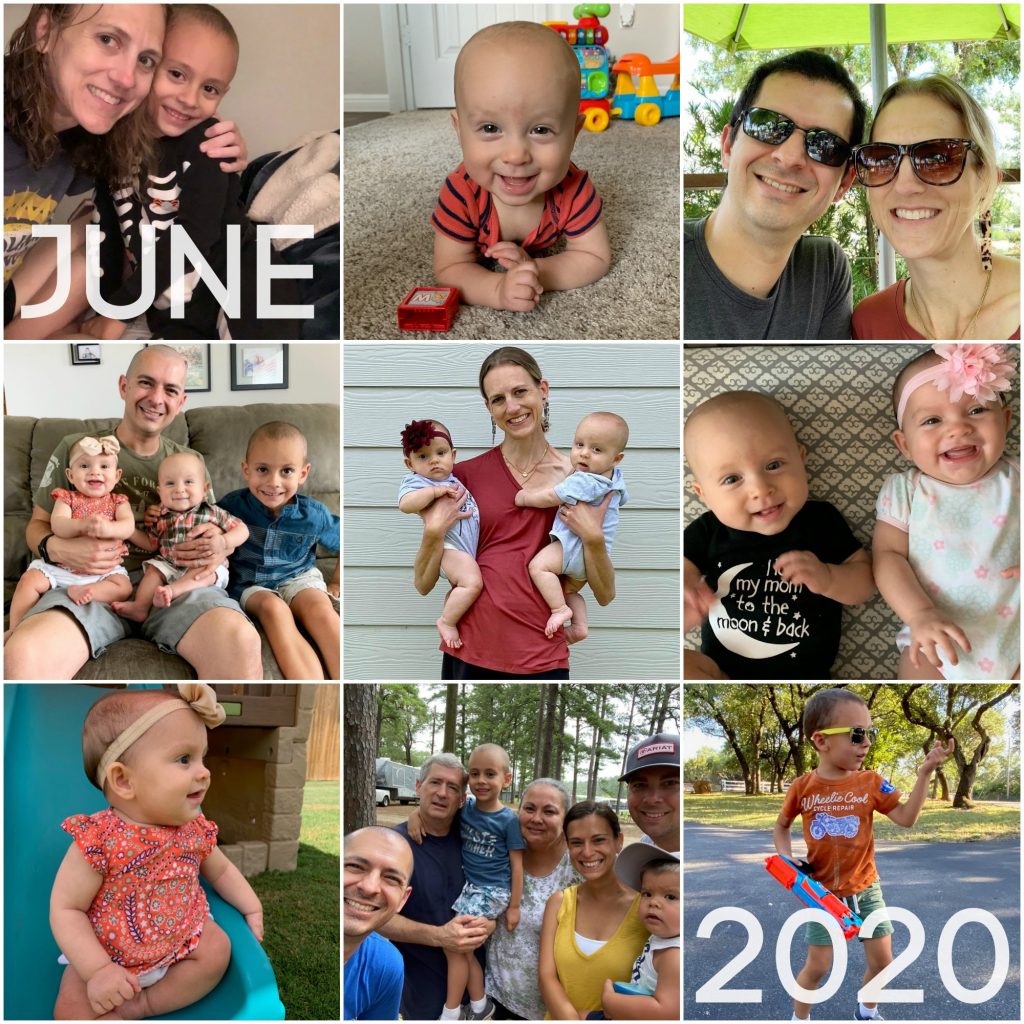 // READING LATELY //
I read a few books this month (most notably this book and this one) that I didn't enjoy as much as I'd expected to based on others' reviews. On the opposite end of the expectations spectrum, I was surprised by how much I enjoyed this (possibly controversial) title. My favorite reads of this month were this book on racial reconciliation and this fascinating look at the human body. Full reviews of everything I've read lately are coming your way in the next few weeks.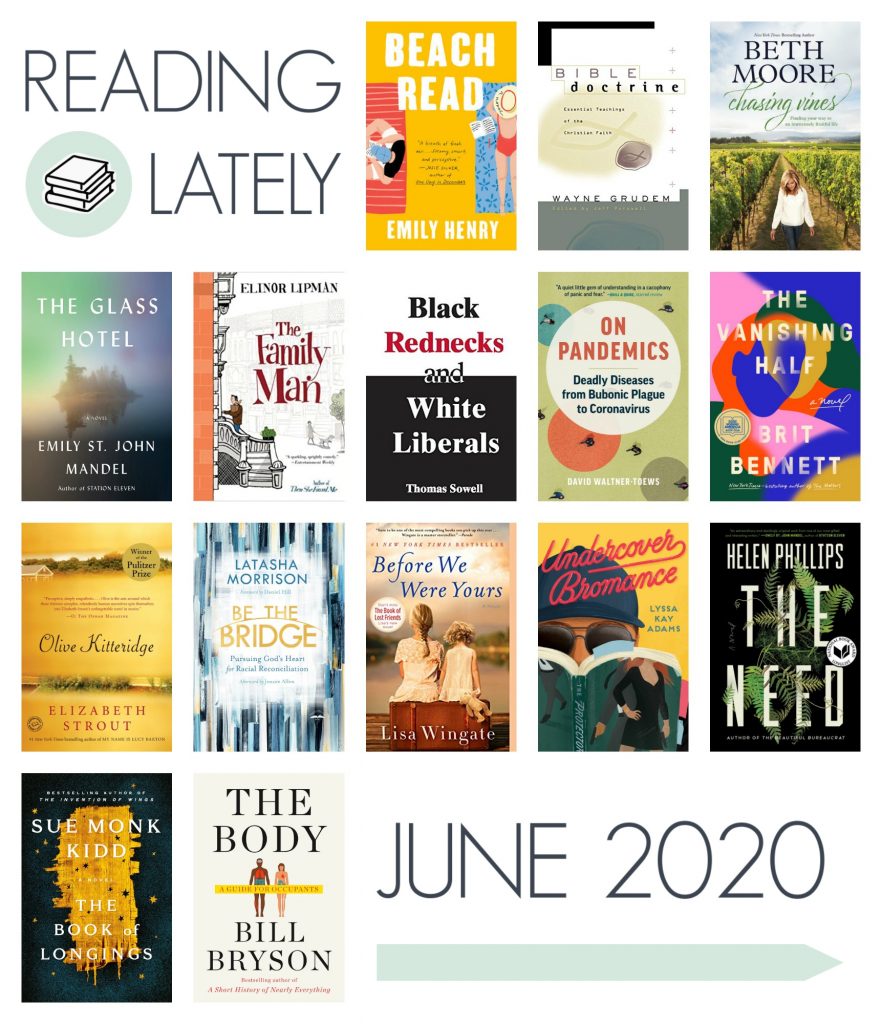 ---
// LOVING LATELY //
Date "Nights" (and Day Dates) // Since quarantine restrictions have loosened, we've been able to resume contact with Luke's family. This has been wonderful on many levels, not the least of which has been that Luke and I once again have babysitters! We've taken full advantage of my in-laws' willingness to spend time with the grandkids to go on a date every couple of weeks. We haven't done anything too special—one date was spent at a coffee shop patio, another involved using up some gift cards to get take-out lunch, then eating it at an outdoor sitting area—but it has been wonderful to get some time together without the distraction of work or kids. Luke and I rarely went out when we had just one child, but with three kids needing our attention, dates have become essential if we want to continue to prioritize our relationship.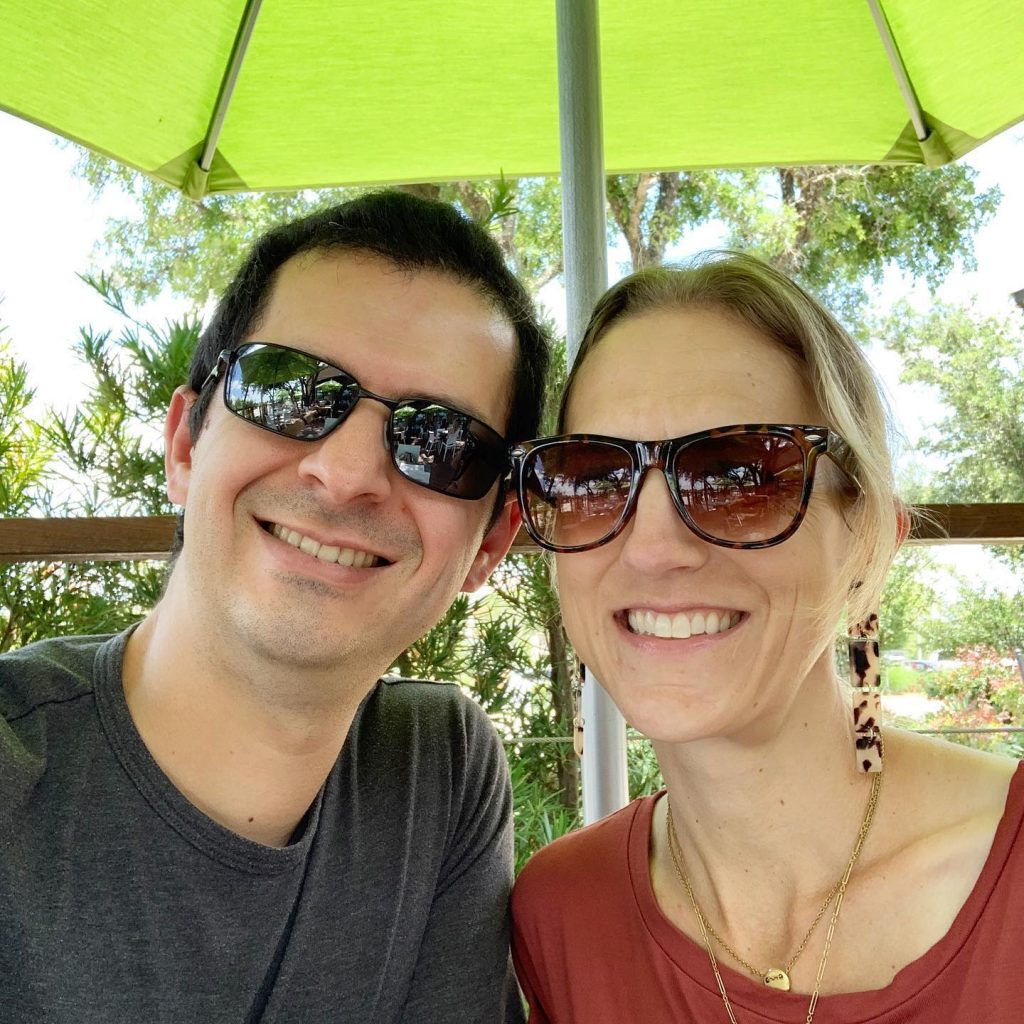 1440 Daily Digest // Luke introduced me to this news digest, and it has been a fantastic addition to my daily news consumption. (It's now the only news source I follow outside of podcasts.) 1440's mission is to provide "an impartial view of what's happening in the world so our readers can form their own conclusions," and they deliver on that promise. Each day's 5-minute read contains nonpartisan recaps of the previous day's news, covering everything from culture and politics to business, sports, and science. I've found this source to be refreshingly free of partisan bias and appreciate the snapshot coverage, complete with links to sources should I choose to pursue a news item further. This newsletter has helped me to feel informed without overwhelming me with unnecessary opinions or excessive information.

Library Summer Program // The (volunteer-run) library in our small town is still closed to patrons, but in lieu of their usual summer events, the library is giving out daily activities for kids. The activity kits can be picked up every week day between 11 and 3, so Charleston and I usually swing by once we get the twins down for their afternoon nap. These crafts and science experiments come in sealed packets containing everything needed for that day's activity, and Charleston is absolutely loving them! Favorite crafts we've made have included a hanging bird feeder, a water bead ball, licorice DNA, and a pipe cleaner statue. I love that our little library is continuing to provide such great entertainment in the midst of a strange summer.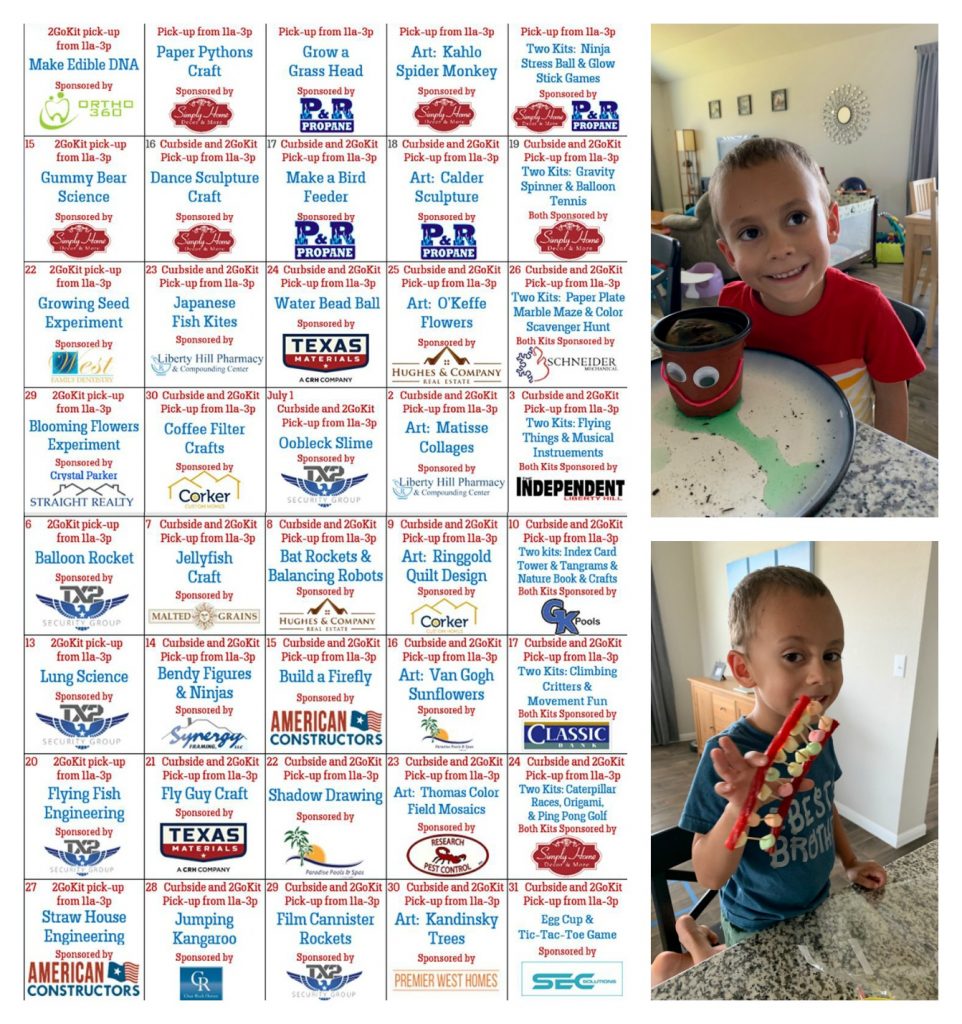 ---
// MONTHLY CHARLIE-ISMS //
I've known it all along, but this month Charleston proved yet again that he is just the best. Not only did he and I have some very sweet, tender moments in the past few weeks (see: Charleston offering hugs and comfort and reminding me "it's okay to be sad" on a day when I was feeling down), he's continued to thrive in our current stay-home situation. He hasn't complained about not spending time with friends or going to our usual fun places, and he has amazed me with his creative ways of entertaining himself (and me!). Of course, his quips continue to be just as cute and insightful as always.
+ To Luke, who was dressed in a button-down shirt for an interview: "With that costume you really look like you could be the person in charge." (Charleston contributed to the outfit with an "official" name badge made with paper and stickers.)
+ "I have an idea for how we can not waste as much water. Maybe we can wash our hands less, and when we do wash them we can wash them longer. Then we can kill more germs and save more money."
+ Talking about how we shouldn't treat people differently based on race: "That's trying to fight God and being on Satan's team."
+ While watching church from home: "What's a Jesus follower?" Luke: "Someone who loves Jesus and does what he says." Charleston: "Oh. I think I'm one of those people."
+ "I've always wanted to explore space. It would be better if someone could come with me." Me: "Who would you take with you?" Charleston: "Probably daddy if he wasn't too old." Me: "Can I come too?" Charleston: "Probably not. I just don't know if you're ready for it. It's probably not safe for you."
+ Me, after Charleston said something about when he's an adult: "How old do you think a person has to be to be an adult?" Charleston: "I would probably guess 30." Me: "So if you aren't 30 yet, you're a kid?" Charleston: "Yeah, that seems right."
+ When I told him we get new bodies in Heaven. "You mean there's a body factory there?"
+ "I can't wait until I die. How old do I have to be before I get to die?"
Me: "You're definitely not old enough yet! I'm not sure what I would do without you." Charleston: "Come on, Daddy could just get you a little robot."
+ When we encountered a character (an adult) named Charlie in a book. "He's can't be Charlie. That's just a kid's name." Hmm, maybe this is why he prefers we call him Charleston.
+ In a conversation about how some people don't like to be friends with people who are different from them: "I mean, everyone's different so that makes, like, NO sense."
+ Me: "I feel like you really grew up while you were away this weekend." Charleston: "Of course! I mean, everybody grows up a little more every day."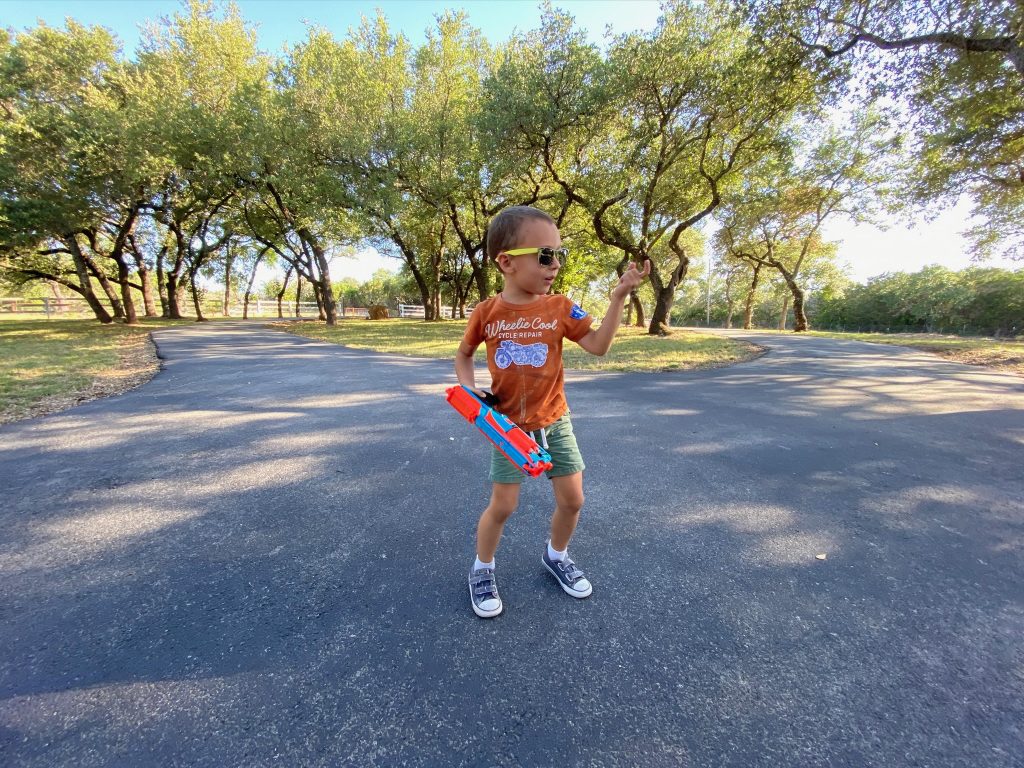 ---
// HAPPENINGS AND HIGHLIGHTS //
We celebrated the twins' In-and-Out day on June 5: that's the day they turned 36 weeks, the exact amount of time I was pregnant with them. It's strange how 36 weeks was an interminable amount of time to be pregnant, while the 36 weeks since the twins were born has positively flown by. I still have nightmarish flashbacks to how miserable I felt in my third trimester; needless to say, I love/enjoy/appreciate these two blessings FAR more on the outside of me, yet I would do it all again for the gift of parenting these two incredible souls.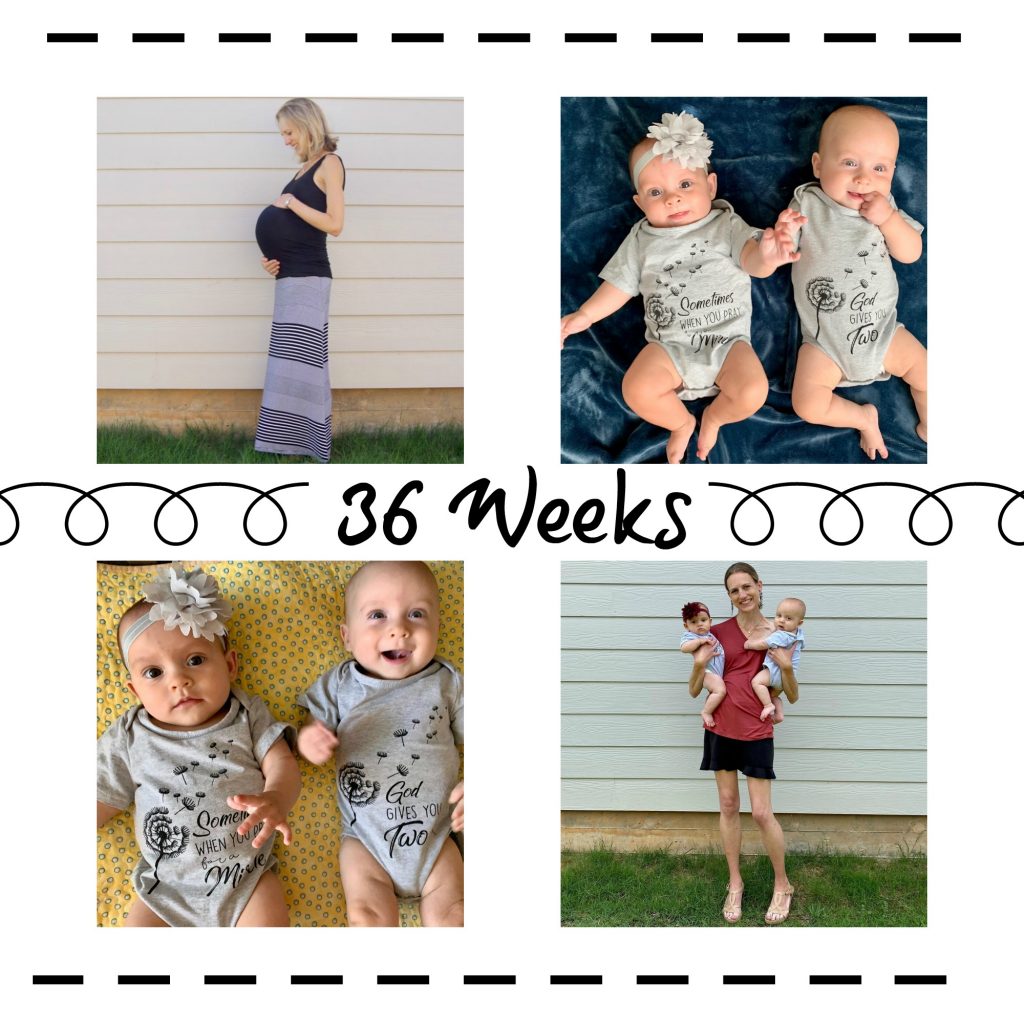 Father's Day was a fun day of celebrating all of my favorite dads. We were able to FaceTime my dad for a bit after online church that morning, and on Father's Day afternoon we went over to Luke's sister's house for barbecue and some outdoor fun with my in-laws. I feel so blessed to have such an amazing dad, as well as a wonderful father-in-law, and an awesome dad for my own kids. Three great men who all love their kids (and grandkids) so well!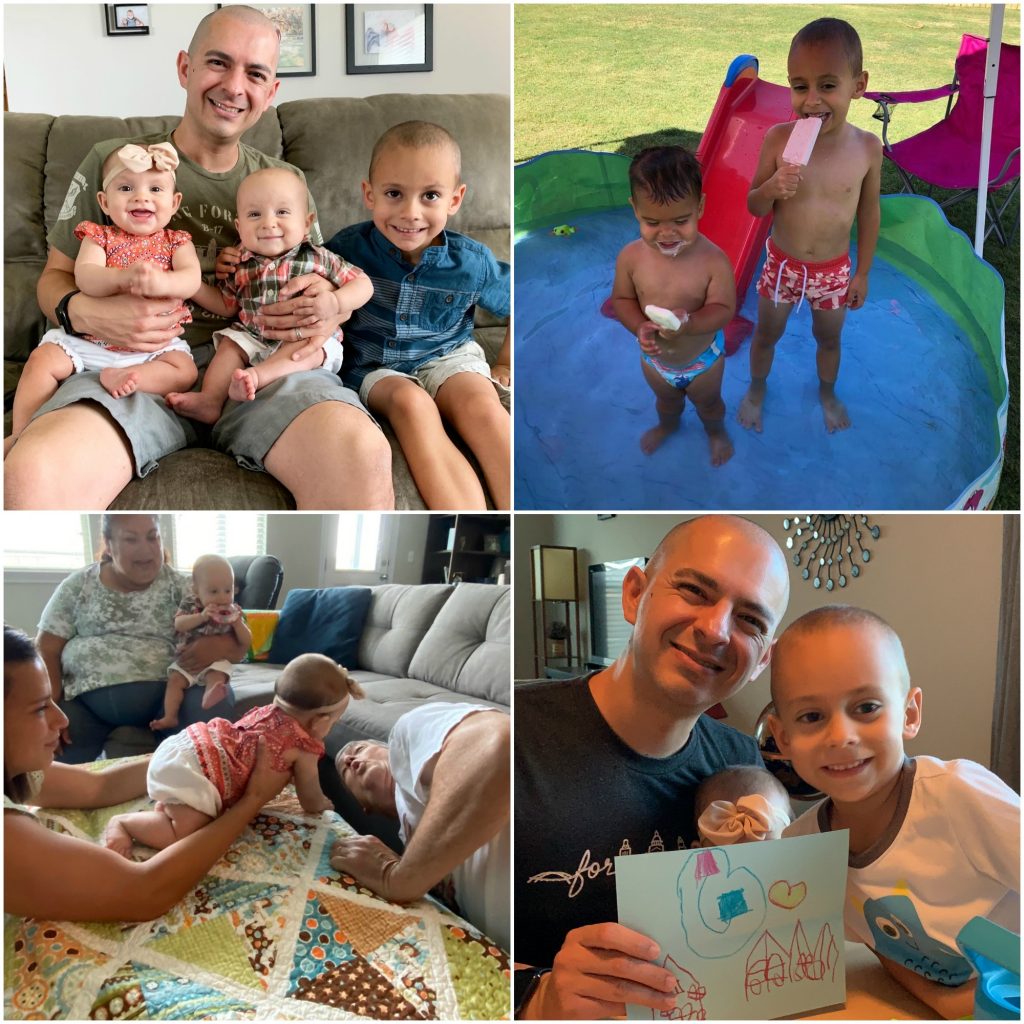 While we were at Amanda's house on Father's Day, Charleston came up to me and said he had a secret but that he wouldn't tell me what it was. He smiled strangely, tongue oddly positioned over his teeth, but he quickly ran off and I didn't think much more about it. A little while later, I was watching Charleston play and noticed a new hole in his mouth: one of his front bottom teeth was missing! It hadn't been loose (that I was aware of), and Charleston isn't entirely sure where he was when the tooth fell out, or even where it went! The craziest part is that he wasn't planning to say anything to Luke or me, figuring he could handle this on his own. I'd assumed we still had a good year or more before he started losing teeth, so we hadn't really prepared him for this milestone; I feel like I let him down! After talking through the situation, he was eager to help me look for the missing tooth and, when we didn't find it, he wrote a note to the Tooth Fairy explaining about the lost but missing tooth. (He had a LOT of questions about the Tooth Fairy, but was willing to set his skepticism aside for the chance at receiving some extra cash.) Charleston was very worried about waking up while the Tooth Fairy left money under his pillow, so he put his note under the pillow, and left his pillow on the floor of his room. Thankfully the Tooth Fairy was understanding about the missing tooth, and Charleston was VERY excited to receive his first tooth payment!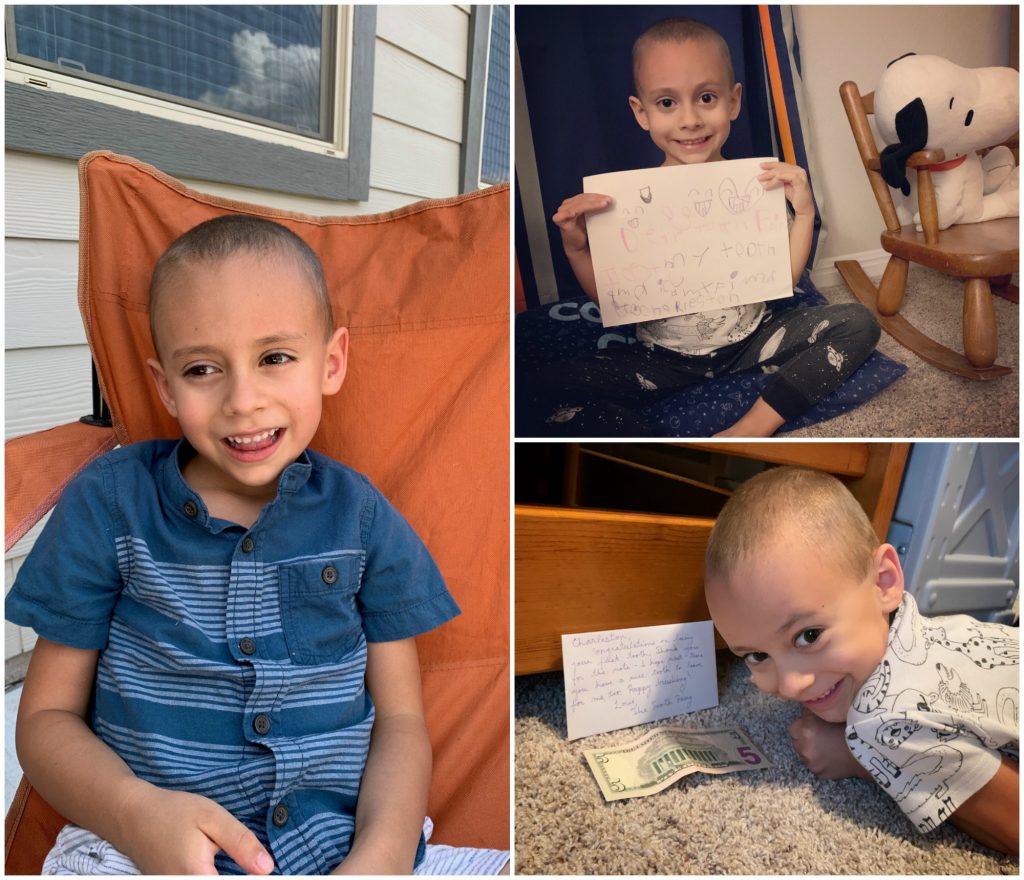 This past weekend, Luke and Charleston went camping with Luke's parents and sister. The notion of camping with twins did not appeal to me, so I opted to stay home with Kali and Sully. Other than the four days we spent in the hospital when the twins were born, I've only ever been apart from Charleston for a single night, and of course I missed him (and Luke) like crazy. But it was nice to get some alone time with just the twins, and the weekend of solo parenting went even better than expected. Charleston had a complete blast camping: he got to try his hand at fishing, swam in the lake, and enjoyed sleeping in Grandma and Grandpa's trailer. It was a win for the whole family!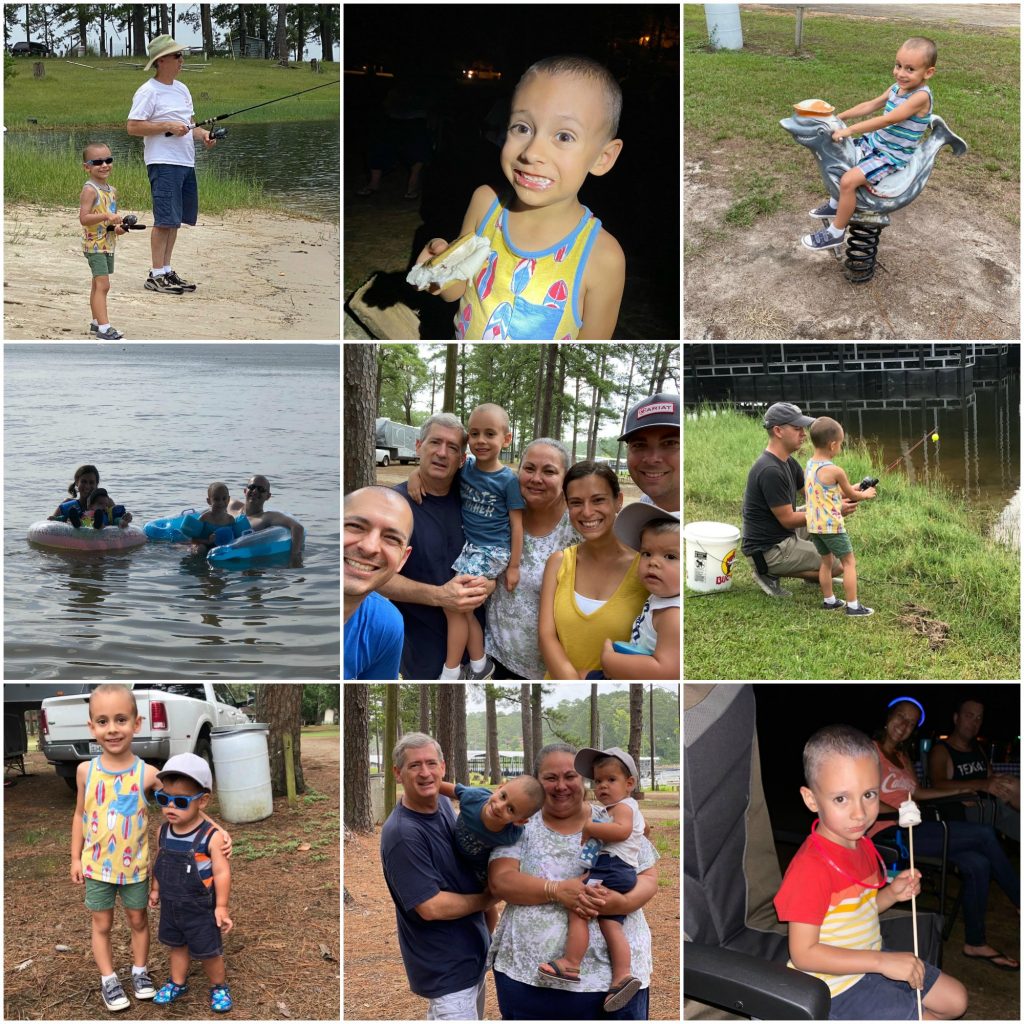 ---
So-long June, and hello July! What were your highlights of the past month? What are you looking forward to in the coming weeks?