I like to think that Anne Shirley and I would have been kindred spirits, if for no other reason than, like Anne, "I'm so glad I live in a world where there are Octobers." October has long been my favorite month, and this year it lived up to its full potential. The wonderful weather we've been having has served as the perfect backdrop for some fun family adventures and time spent with new friends, and the gradually shortening days have sparked in me a much-welcomed spirit of contemplation and reflection (more on that next Monday!). We've had quite a bit of sickness in our house this month (first me, then Charlie, and then Luke and me again) but I think we are finally on the mend. And. . .  I'm pretty sure you don't want to read about colds and stomach bugs, so here's a look at all of the FUN stuff that has been filling my days this month.
<<Linking up with Leigh Kramer to share what we're into this October!>>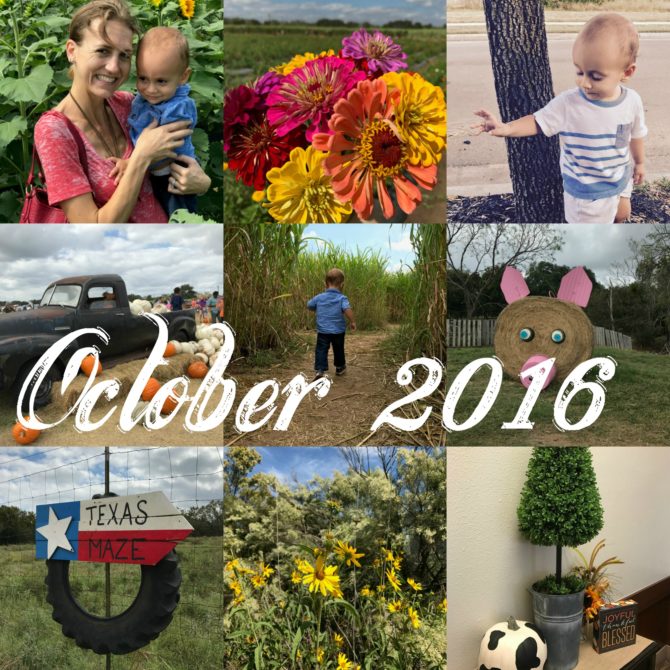 // READING LATELY //
I inadvertently stumbled into reading a string of heavy and somewhat unsettling books this month. This darker tone was anticipated in a few of the titles: after all, I Let You Go begins with a hit-and-run that leaves a small child dead, The Wonder is about a preteen girl who is intentionally choosing to starve herself, and The Forgetting Time centers around a young boy who is channeling the spirit of a reincarnated soul; these are all very morbid premises, so I knew what I was getting myself into when I picked up these books!
But the dark themes continued. I was excited to dive into the highly reviewed The Woman in Cabin 10, but quickly discovered that it wasn't the breezy who-done-it I'd anticipated. I next sought a reprieve with two novels I hoped would boost my spirits: Big Little Lies and Me Before You both gave the initial appearance of being lighthearted reads, but quickly revealed some very sinister themes.
That's not to say these books weren't worthwhile choices; on the contrary, I found most of them* to be well-written and engaging reads and I am glad that I read them. But despite their merits, these books have left me emotionally drained and in search of some literary fluff!
*There were two notable exceptions, but you'll have to wait until my next Reading Round-Up to find out which of these books was a big disappointment and which didn't quite live up to its full potential!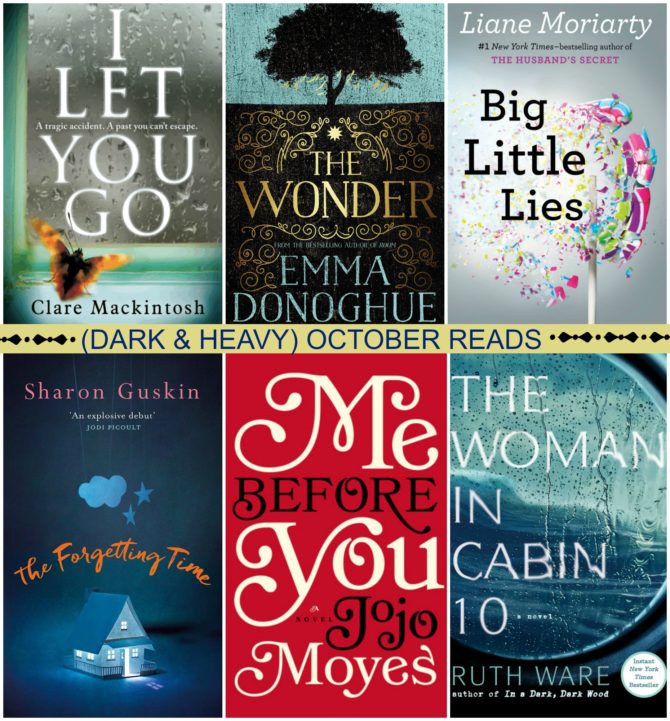 On the Reading Challenge front, I have just two more categories to check off for the year: a book on the current bestseller list and a book from my childhood. I already have my childhood favorite picked out, and since it's a Christmas book I'm saving it for December. That means I will be reading a current New York Times bestseller in the coming weeks, but I haven't picked out a specific title yet, so please share your recommendations if you have them!
---
// LATEST LISTENS //
I've been tuning into the weekly sermons from Hill Country Bible Church (which is not the church we go to on Sundays but is where I attend a weekly Women's Bible study). Pastor Tim Hawks has been addressing important political topics, such as immigration, free speech, and the national debt. His presentation is informative and completely unbiased. I've appreciated his delicate approach and am learning so much about these critical issues. If you are disillusioned by our nation's current political climate and are searching for a God-centered, nonpartisan perspective on the key issues, I'd highly recommend checking out the sermons in this series.  You can watch the series on the church's website or subscribe to the podcast, which is how I've been following.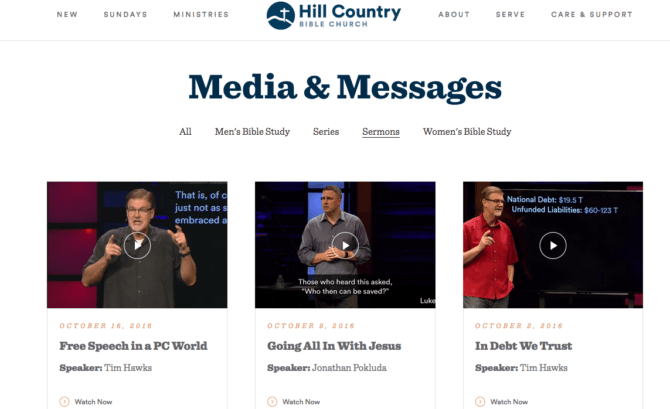 ---
// WHAT I'M WATCHING //
There's not much new to report on the movie/television front this month. We watched zero movies and, being between shows and not quite ready to commit to a new one yet, we decided one night to watch an episode of an old favorite—one How I Met Your Mother. That one episode led to two, and after a string of nights we realized we had plowed through the entire first season. Well, you know we couldn't stop there, so now we are midway through Season 4 and plan to see the series through to the end.
I've lost track of how many times we've worked our way through this series (the earlier seasons, that is; I've only seen the final season once), but I love it more each time we watch it. The cast has such great chemistry and the writing is just so original and fun. I'm not on board with the show's glorification of casual sex, but beneath the raunchier surface are some wonderful themes about the power of enduring love, the value of friendship, and the importance of never giving up on our dreams. I know it's just a sitcom, but the premise of looking back at one's life and seeing how the pieces fit to form an unexpected picture causes me to think differently about the trajectory of my own life. Please tell me I'm not the only one who gets philosophical about this show!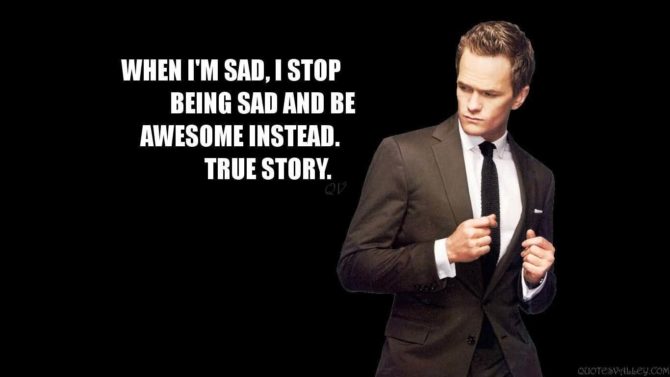 ---
// WEARING ON REPEAT //
I think I'm a little late to the party with this one, but I've fallen in love with LulaRoe. I was reluctant to try the leggings at first because One Size leggings are always too baggy on me, and I wasn't aware that LulaRoe leggings came in any other size. Then my friend Deanna became a LulaRoe consultant and sent me a pair of the leggings in the tween size; they fit like a charm, and I'm now hooked on both the leggings (which are insanely comfortable) and the Classic T. I haven't gotten into any other styles or crazier patterns, but it's a slippery slope and I have a feeling I'm (quite willingly) headed down it.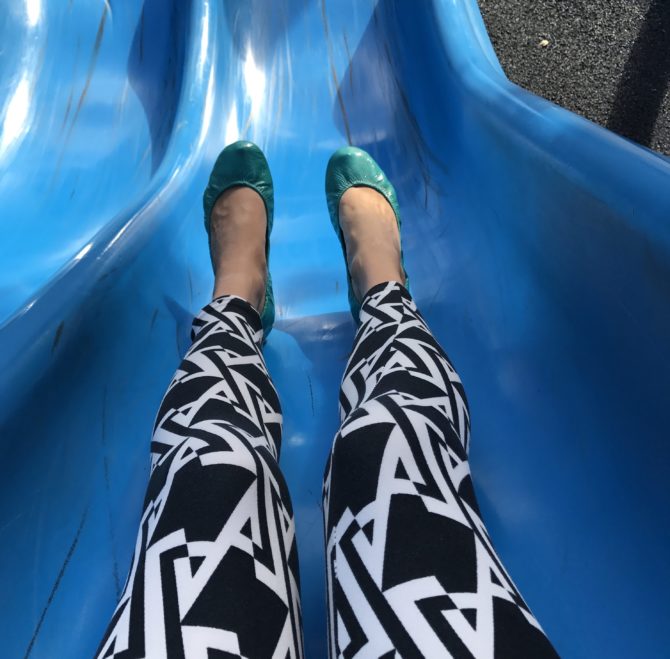 ---
// WHAT I'M LOVING //
Chatting Charlie: I think I say this every month, but I just LOVE this current stage that Charleston is in. After getting off to a slow start with talking, he has suddenly become a little chatterbox. It is so much fun to hear him acquiring new words each day, and it's hilarious to see which words stick. I love watching his face light up when he discovers how to say something new, and it's nice—and much more convenient—to be able to have real conversations with him now.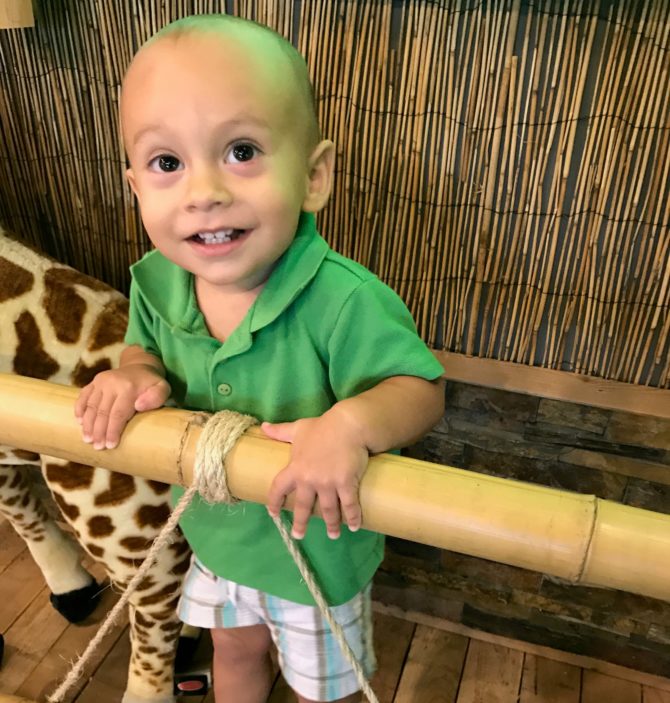 New Parks!: I've been impressed with how many amazing parks and playgrounds are in our area, and we've enjoyed exploring a few new ones this month. Our favorite has been the Play for All Park in Round Rock. I'd never seen a park like this one before. The entire park is built to be accessible for kids of all abilities, and various pods within the park are designed to develop specific skills. Charlie particularly liked running up and down the playground ramps and driving the cars in the pretend city, and I appreciated that the whole park was gated and (mostly) accident-proof.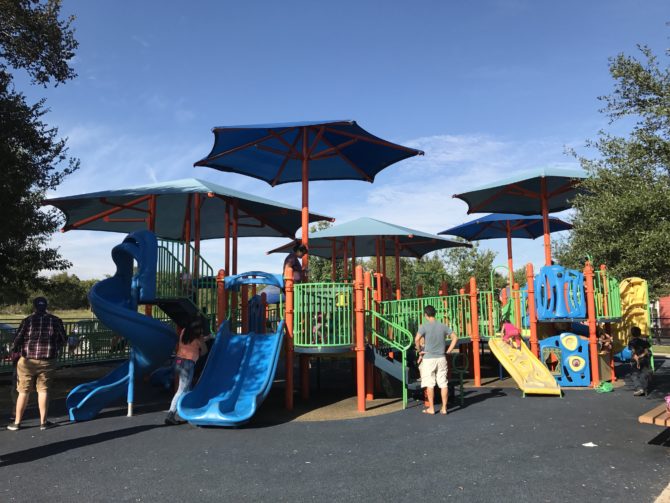 ---
// HIGHLIGHTS AND HAPPENINGS //
My brother-in-law was in town for work this month, and we celebrated with a barbecue and relaxed hangout with the Austin branch of the Jernejcic clan (which is really just our family of three, Luke's sister Amanda, and her boyfriend—and now fiancé!—Steven). We've never really hung out with just "us kids" so it was different and also really fun. It was also the first time since our move that we've had more than just one other person over to eat, and we really enjoyed hosting; we need to do it more!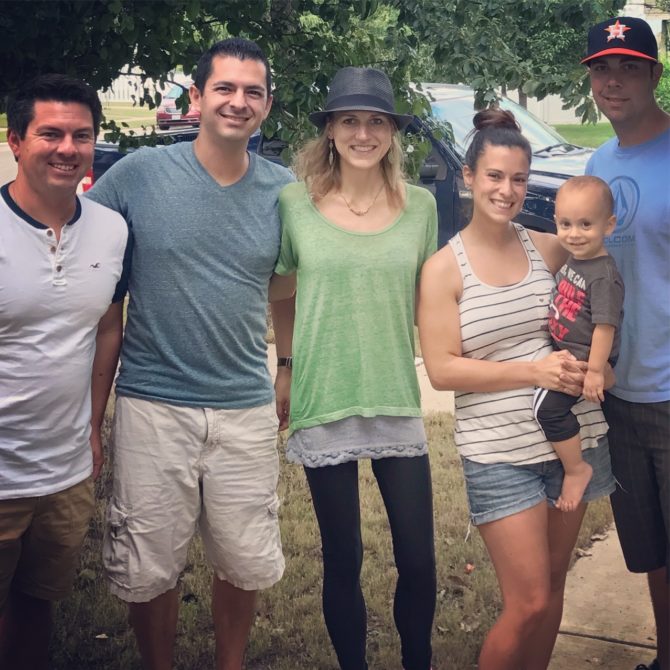 We spent a wonderful Saturday at the Fall Festival hosted by Sweet Berry Farm in Marble Falls, Texas. We thought we were just going to a pumpkin patch and discovered it was so much more! Charlie had fun riding on the train and he LOVED leading us through the corn maze. We picked zinnias and sunflowers in the flower fields and came home with a couple of huge pumpkins. It was such an awesome experience, and we'll definitely be making it an annual tradition. We also plan to go back in spring for strawberry picking!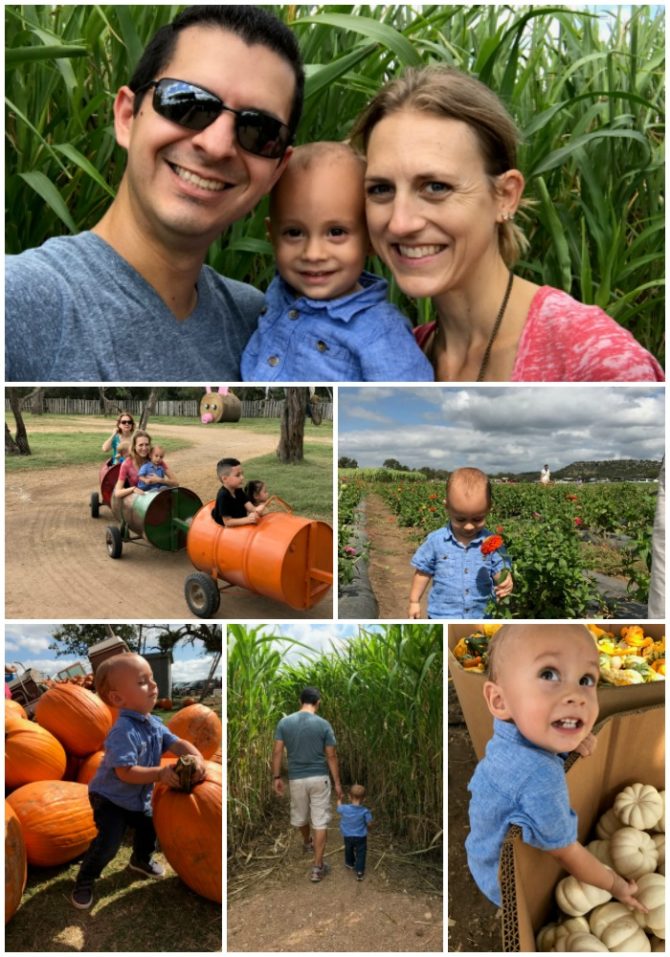 Luke's sister, Amanda, got engaged to her boyfriend Steven this past weekend when he proposed at Disneyland during a weekend trip to California. I am so happy for her! Her ring is stunning, and her proposal sounds like it was magical. And of course, I'm looking forward to welcoming a new brother into the family, and Charlie is excited to be getting a new uncle!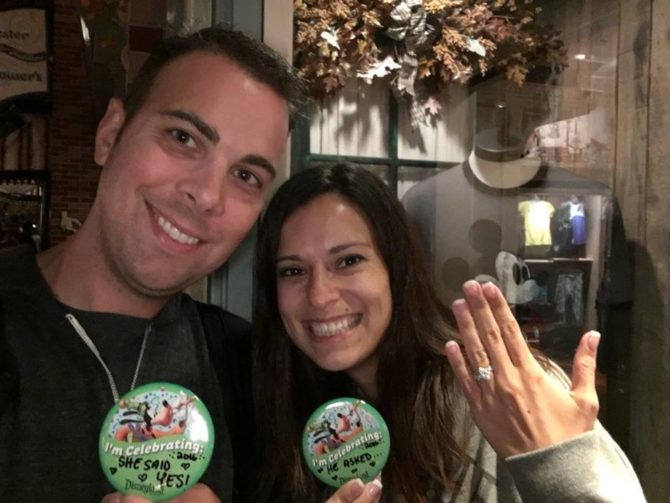 ---
// LOOKING AHEAD //
We have a busy week ahead of us, and I'm so excited for ALL of it! These next few days will be dedicated to Halloween celebrations: pumpkin carving and seed roasting this weekend, Trick-or-Treating on Monday, and perhaps a Harvest festival or two. Charlie and I are dressing as giraffes, and Luke even agreed to dress up (in a safari costume) so my dream of coordinating family costumes is coming true!
Next weekend my friend Deanna and her almost-one-year-old daughter are visiting us from California; I can't wait to see them and we have some fun adventures planned for us and the kiddos. I can't think of a better way to jump into a new month!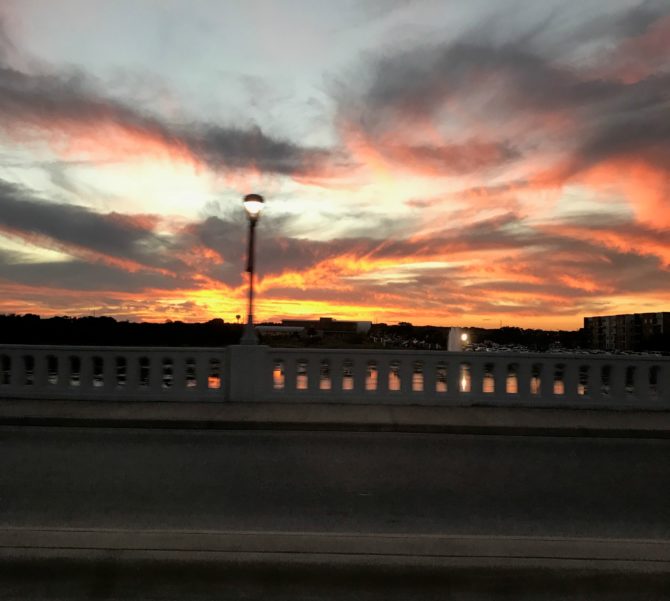 Save
Save
Save
Save
Save
Save
Save
Save
Save
Save
Save
Save