Fall has arrived! School is in full swing, pumpkin spice EVERYTHING has graced the shelves of grocery stores—and the menus of coffee shops—everywhere, and the weather is finally starting to cool down (apparently I've reached the point where low-90s is considered "cool"). I'm slowly adjusting to the faster pace of this season, and am doing my best to make time for things I enjoy. Here are some things I've been into, and up to, in the month of September.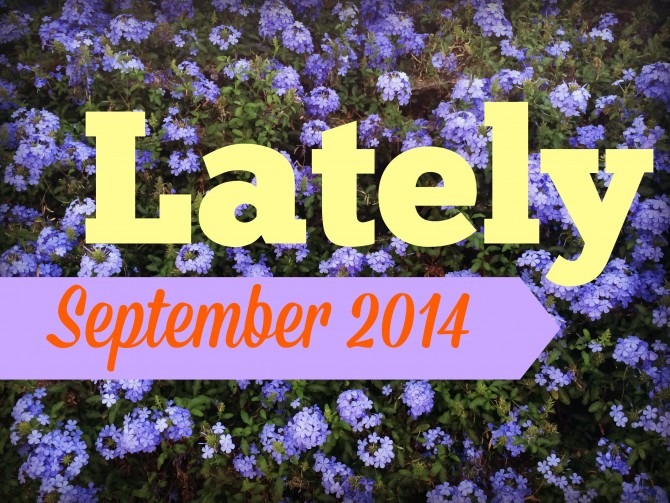 What I've Been Reading. . .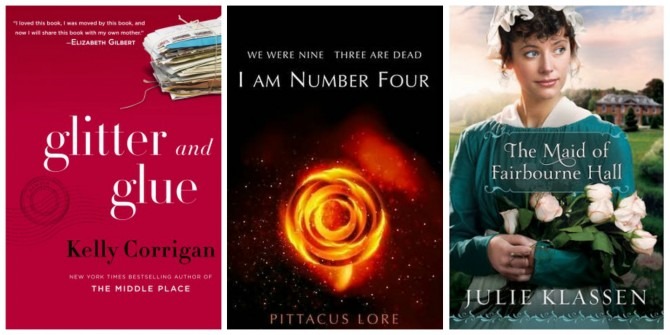 Glitter and Glue, by Kelly Corrigan: Growing up, Kelly Corrigan never felt connected to her straight-laced, practical mother. She resonated more with her fun-loving father, the "glitter" of the family to her mother's "glue." After college, Kelly went on a backpacking trip to Australia and, after running out of money, was forced to take up a job as a live-in nanny for the two young children of a newly widowed father, John Tanner. As she begins taking on parenting responsibilities for the Tanner family, Kelly suddenly begins hearing the voice of her own mother and, despite the miles that separate them, feels closer to her and is better able to understand her than ever before.
This is a beautiful book with many powerful themes: the evolving relationships between parents and their children, the transformative nature of life experiences, and the unique lessons that arise from stepping into another person's life. Corrigan is an engaging narrator, and I appreciated reading her thoughts at the time of her experience (over twenty years ago) along with the insights that she has gleaned in the years since. This book elicited a lot of reflection about my relationship with my own mother, and about what type of mother I will be to my child. My Rating: 4 stars.
I Am Number Four, by Pittacus Lore: The narrator of this YA novel is Number Four (alias "John Smith"), an alien, and one of nine surviving Loric children who have sought refuge on earth after their planet was destroyed by the Mogadorians. John works to blend in as the new kid at his Oklahoma school, all while trying to evade detection by the Mogadorians and developing his secret powers ("legacies") under the tutelage of his guardian.
This is a unique book that combines very fantastical sci-fi elements with a more down-to-earth setting and characters. I enjoyed Number Four's narration, but would have liked a bit more back-story, and the end was too action-heavy for my taste. Still, I'm intrigued enough to continue with the series. I've recommended this book to several of my students, and a few have already read—and loved—it. My Rating: 3.5 stars.
The Maid of Fairbourne Hall, by Julie Klassen: This Regency Romance/Mystery tells the story of Margaret Macy, a pampered socialite who is forced to leave her comfortable home in order to escape marriage from her loathsome step-cousin. Disguising herself as a housemaid, Margaret takes refuge at Fairbourne Hall, which she soon discovers is the home of a former suitor.
I am midway through this book, and am thoroughly enjoying the Austen-esque literary style characteristic of Klassen's books. However, the story has me somewhat disappointed: the premise is highly implausible and the heroine is rather unsympathetic. Thus far I would consider this book one of Klassen's weaker novels, though she continues to be one of my favorite authors.
What I've Been Listening To . . .

Blackberry Winter, by Sarah Jio: Claire Aldridge is a Seattle reporter assigned to cover an unusual May storm. In conducting her research she stumbles upon the story of Vera Ray, a single mother whose three-year-old son disappeared in a similar storm in 1933. The narrative shifts back and forth between Vera's tragic story and Claire's present-day investigation and personal trials. Soon Claire discovers that Vera's story might be linked to her own.
As with so many books I've read lately, this novel has a great premise. However, the writing is unimaginative and the characters feel flat. There are too many convenient consequences in the plot to make the story believable, and the ending seemed trite and a bit forced. I like happy endings, but this one was too sappy to really ring true. My Rating: 3 stars.
The Burgess Boys, by Elizabeth Strout: Haunted by the accidental killing of their father when they were children, Jim and Bob Burgess long ago abandoned their Maine home for a new life in New York city. But when their sister's son is charged with a hate crime against their small town's Somali population, the boys return home to help out. As one crisis after another strikes the family, their lives begin to unravel, threatening to tear apart each individual as well as their whole family.
Strout is a talented author who expertly paints a portrait of this disintegrating family (despite characters who were pretty loathsome). However, the book feels more like a series of character sketches than a novel; the threads of the story never fully come together and fail to form a truly satisfying and cohesive narrative from the pieces of prose. My Rating: 3.5 stars.
The Anatomist's Apprentice, by Tessa Harris: Dr. Thomas Silkstone is an anatomist from Philadelphia working and living in London in the late 1700s. When a wealthy woman asks him to investigate the body of her brother, who has died under suspicious circumstances, Silkstone becomes entwined in a multi-layered mystery involving murder, betrayal, and a cast of unexpected characters.
I enjoyed the book's historical setting, and though the plot seemed slow and straightforward at first, it ultimately had quite a few twists. The anatomic descriptions were a bit disturbing, but intriguing. However, I felt very detached from the characters, and the romantic subplot was totally unnecessary. One odd aspect of the book was the title: Dr. Thomas Silkstone has a mentor, but I would hardly call him an apprentice: he is a well known scientist with students of his own. That might be a small grievance, but it did bother me. My Rating: 3.5 stars.
The Expats, by Chris Pavone: After years of leading a double-life as an undercover spy, Kate Moore has abandoned the world of subterfuge for a new life in Luxemborg as a stay-at-home mom. When another American couple comes to town, Kate suspects they are not who they claim to be, and as Kate begins digging into their backgrounds, and that of her suspiciously-acting husband, her newly established life as an expat begins to unravel. I'm less than half way through this book, but am captivated by the fast-past story and blending of genres (part thriller, part domestic fiction). I definitely can't wait to find out what will happen!

What I've Been Watching . . .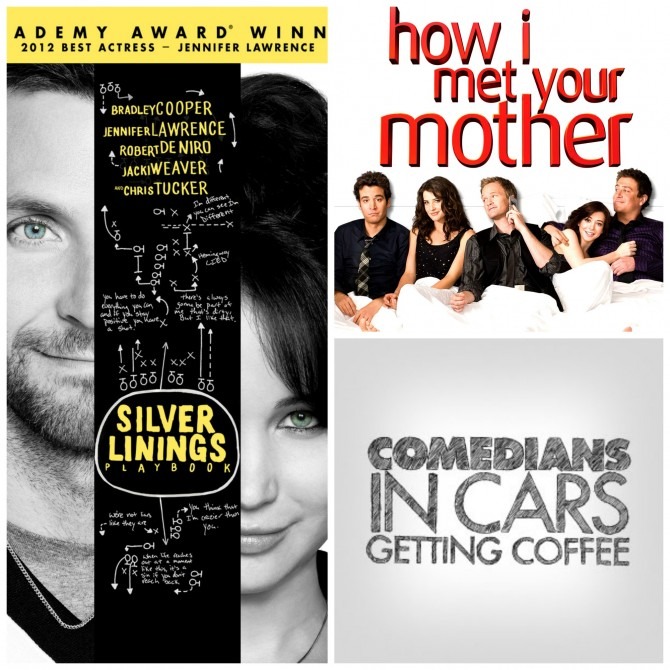 How I Met Your Mother: Luke and I are still working our way through Psych (at the rate of about five episodes per week), but we finally finished Boy Meets World and are currently filling our sitcom quota with How I Met Your Mother, which is one of my all-time favorites. Whenever a new season of one of our favorite shows becomes available on Netflix, Luke and I like to start the series from the beginning and watch it straight through. Though we've seen the first few seasons of this show a number of times, it never gets old. I can't believe that this will be our last time through HIMYM, but it will be nice, after all these years, to finally get to MEET Ted's future wife!
Comedians in Cars Getting Coffee: Have you checked out this web series yet? If not, it's exactly what it sounds like: in each episode, host Jerry Seinfeld introduces a vintage car, picks up a famous comedian, and takes him or her to coffee. Though it's a bit quirky, I enjoy seeing the comedians in this laid back setting; some are definitely funnier than others. My favorite episode has been the one with Tina Fey!
Silver Linings Playbook: This is the one movie we rented this month. For those who haven't seen it, the movie tells the story of a Bipolar man (Pat) who was recently released from a mental institution. Pat is currently living with his eccentric parents, but he is optimistic about getting his life back on track and, especially, restoring his marriage with his estranged wife. Pat hopes that Tiffany, a recent widow who has some mental issues of her own, can help him with his goals, and he agrees to participate in a dance competition with Tiffany, which leads to their forming a unique bond.
The acting in this movie is superb, and I believe the film deserved every one of the awards it received. Bradley Cooper and Jennifer Lawrence are both believable in their roles, and they simultaneously broke my heart and kept me laughing. Parts of the movie were hard to watch because, as someone who has personally struggled with mental health issues, they hit a bit too close to home. Luke mentioned that he felt bad laughing in a movie with such serious undertones, but as I've often said, when it comes to mental illness, you sometimes just have to laugh so you can make it through. My one qualm with the film was that it seemed to have a few plot holes. I'm guessing these might have been filled in had I read the book? Another small issue was that Jennifer Lawrence seemed a bit too young to be playing this particular part; her superb acting made up for her youth, though. My Rating: 4 stars.
What I've Been Enjoying. . . .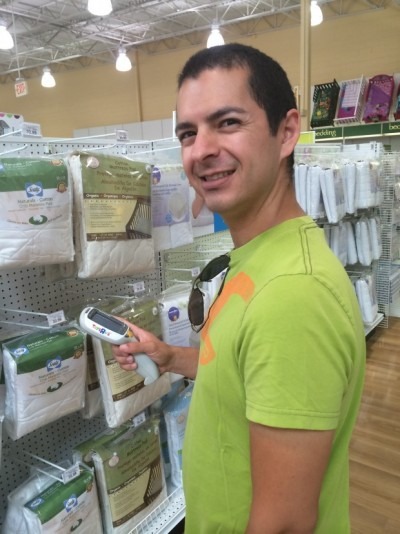 Nesting: Baby J is scheduled to make an appearance in a little over four months, and Luke and I are in full-on nesting mode! We're clearing out our extra bedroom to make way for nursery furniture, and we've registered for all sorts of cute little baby things. Luke and I have always made a pretty good team when it comes to big projects, and this is our biggest—and most fun!—project yet!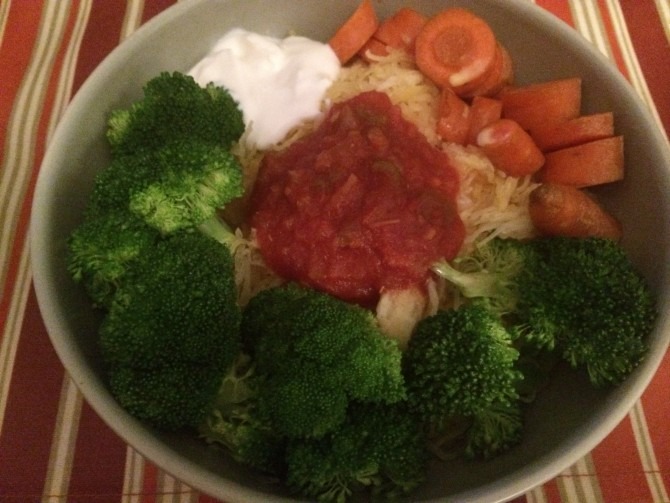 The Reappearance of Vegetables in my Diet: Throughout my first trimester, my overwhelming and persistent nausea mandated that most vegetables were temporarily off limits. It's been wonderful to gradually introduce all of my old favorites back into my diet. My favorite combination (shown above) is spaghetti squash topped with steamed broccoli and carrots, salsa, and sour cream. I am doing all that I can to ensure that this little baby of mine comes out a veggie-lover like his mama!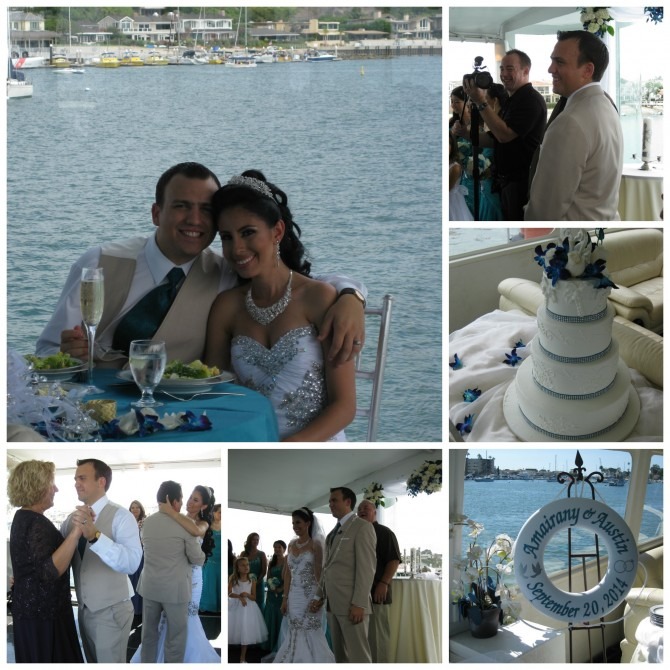 Seeing My Baby Brother Get Married: Last weekend, my brother Austin (who is six years younger than me) married the girl of his dreams. Their wedding was held on a boat in Newport Harbor, and it went beautifully: their ceremony was sweet, the bride looked gorgeous, and Austin was the happiest I have ever seen him. It's hard to believe that my brother—who will forever be about five years old in my mind—is a married man, but he and Amairany are great together, and I wish them all the best.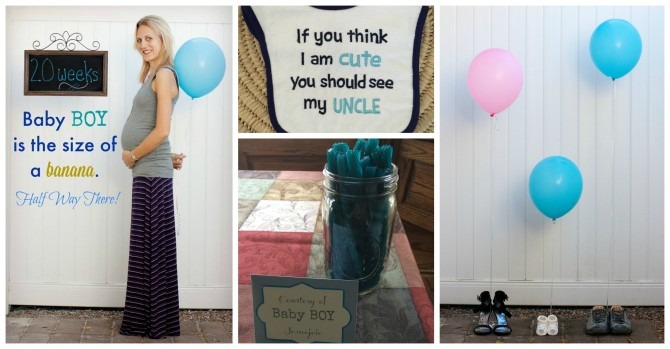 Dreaming About My Baby Boy: We are beyond excited to finally know the gender of our little boy (a son!), and we had so much fun revealing his gender to our families and on Facebook. To tell Luke's family, we bought a bib that says, "If You Think I'm Cute, You Should See My Uncle." (Luke has a brother and sister who are both single, so this reveal strategy would have worked for either a boy or a girl.) We shared the news with my family at my brother's rehearsal dinner, where we set out a jar of blue licorice next to a sign that said, "Courtesy of Baby Boy Jernejcic." When I showed the sign to my mom, it took her a minute to figure it out, but once she did, her reaction was priceless. I don't think I've ever seen her so excited! Our little boy will be so blessed to have two sets of awesome grandparents!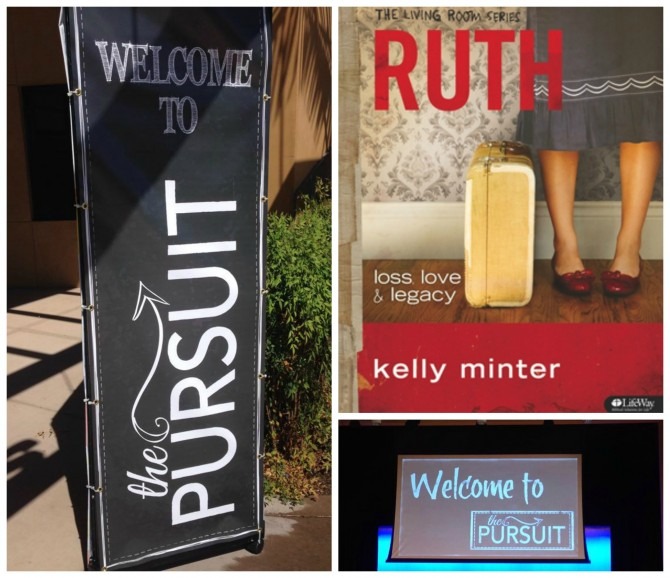 The Reconvening of My Women's Bible Study: I've been part of a mid-week Bible study at my church for the last four years, and it's so good to be back again after a long summer break. I have met several amazing women through this study, and I am so happy that we are all back together! We are studying the Book of Ruth this fall, and after reading Recapture and falling in love with Ruth's story, I'm looking forward to digging deeper. 

+         +          +          +          +
I'm linking up with Leigh Kramer, where a community of bloggers is sharing what we're into this month. Head over to Leigh's site to check it out!