Autumn took its sweet time arriving here in central Texas, but we have finally reached "sweater in the morning" weather and I'm feeling energized by the change. I'm feeling a little *less* energized by our busier routines this season but am thankful that our days are filled with things I really enjoy doing. These are the days of toddler airplane races, pre-dawn second grade mathwork, and adult conversation edged in wherever I can get it. Here's a look back at some of September's offerings.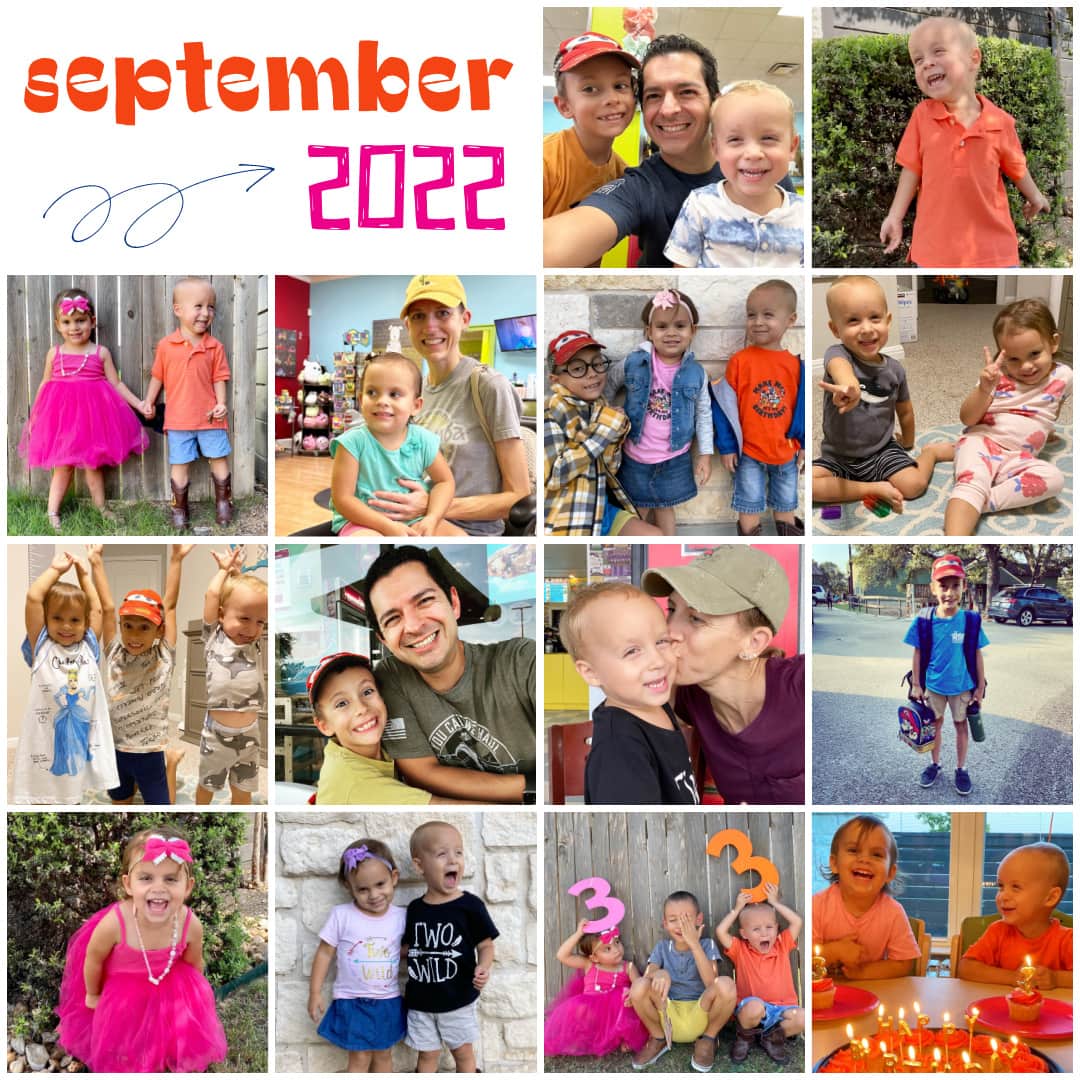 // READING LATELY //
Speculative fiction worked well for me this month: I loved this book, and this one gave me so much to ponder. Romance did not work so well for me: this one was okay, but this was REALLY not for me. I read some awesome Middle Grade, including this beloved classic and this fun newer tale. In the realm of nonfiction, I learned about big issues and some that hit closer to home, and I laughed. My Wholehearted-themed read for this month is reigniting my spiritual life in some remarkable ways.
As always, I'll have full reviews of each of these titles in the coming weeks!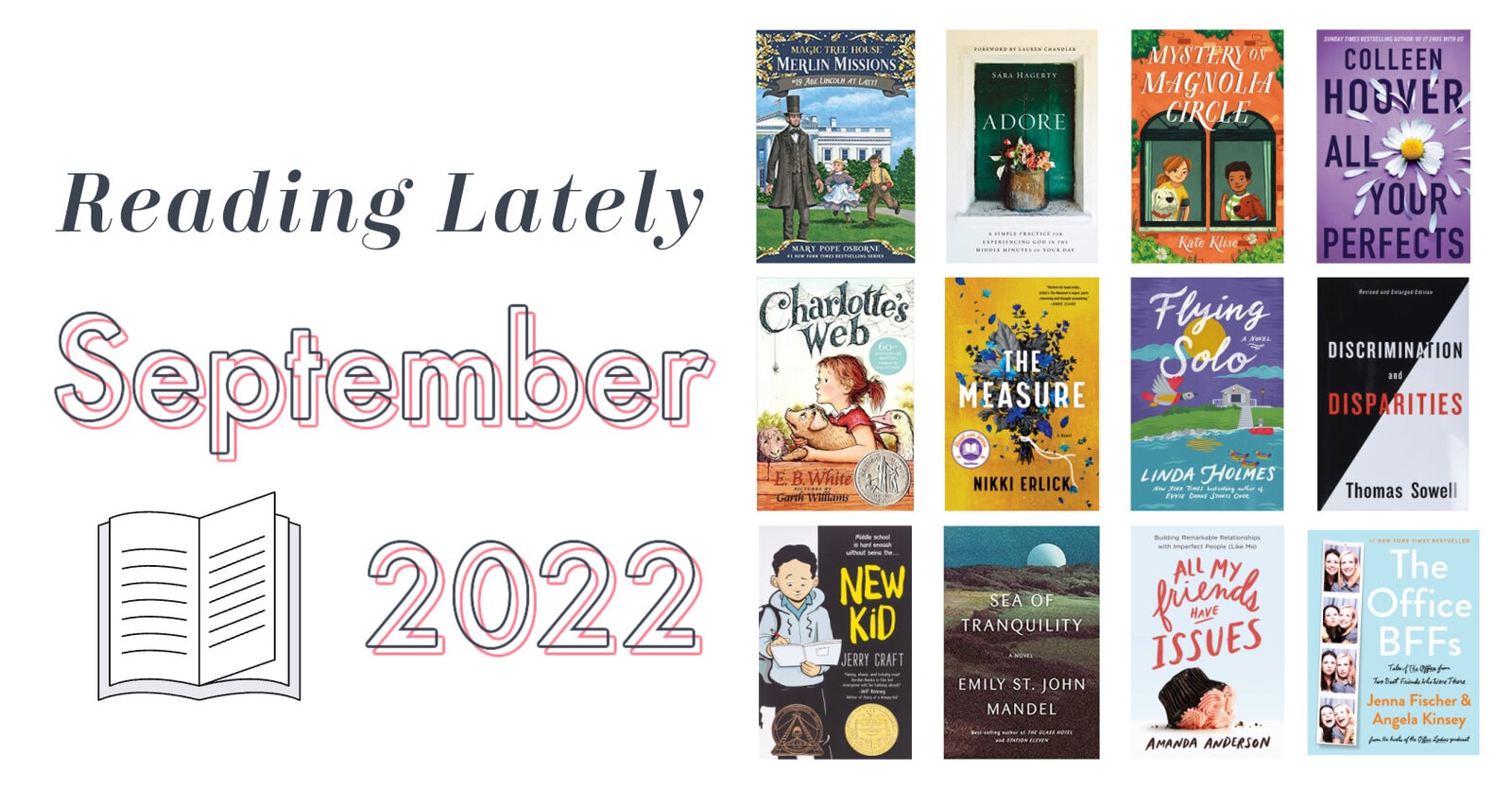 ---
// LISTENING LATELY //
Some podcasts that intrigued, informed, or inspired me this month.
A Drink With a Friend — Why I Left Instagram
Read Aloud Revival — #214: Am I Doing Enough?
Restored 2 More: Mama Bear's Apologetics Guide to Sexuality with Hillary Morgan Ferrer
The Ben Shapiro Show — Sunday Special Ep. 131 | Seth Dillon
Wear We Are —Episode 35: Five Questions to Ask Before You Vote
That Sounds Fun with Annie F. Downs — Episode 411: Chad Veach on Prayer and God's Presence
Honestly with Bari Weiss — Eating Ourselves to Death
The Carey Nieuwhof Leadership Podcast — 519 | Nona Jones on Why Pastors are More Insecure than Business Leaders, Killing Comparison, Brazilian Butt Lifts, and Overcoming Childhood Trauma
Don't Mom Alone — Ages and Stages Series — Infants/Toddlers :: Rachel Norman [Ep 377]
The Megyn Kelly Show —The Value of Having Faith, Heaven and Hell, and Believing in Signs, with Father Mike Schmitz | Ep. 399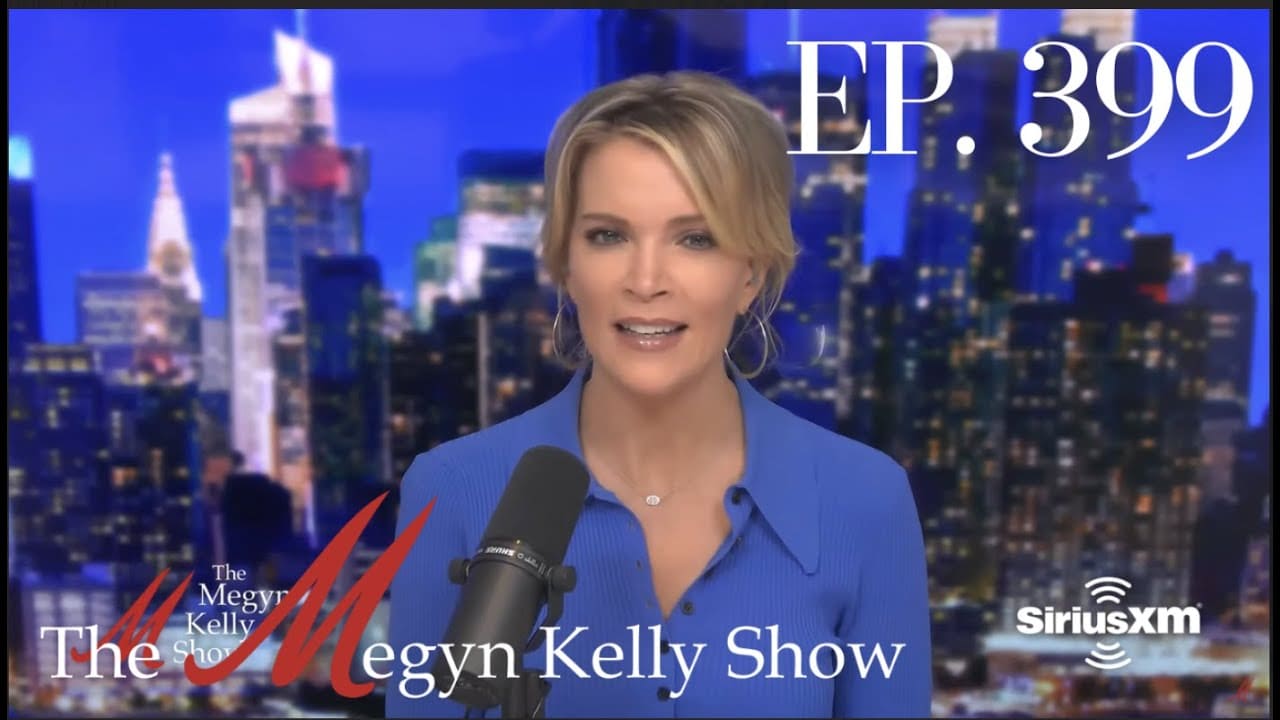 ---
// LOVING LATELY //
"Community" has been a theme for me this year as I've invested in friendships and a variety of groups. Many of those groups were on pause for the summer, and it has been great to get back to meeting again this fall. Although I'm a pretty extreme introvert, I definitely get my cup filled through time with like-minded women, especially when that time is spent digging into God's Word. God can absolutely speak to us individually, but there is something special and intensely spiritual about growing in the context of community. My Women's Bible Study is going through the book of 2 Timothy this semester and I've loved exploring this small but rich epistle alongside some amazing women.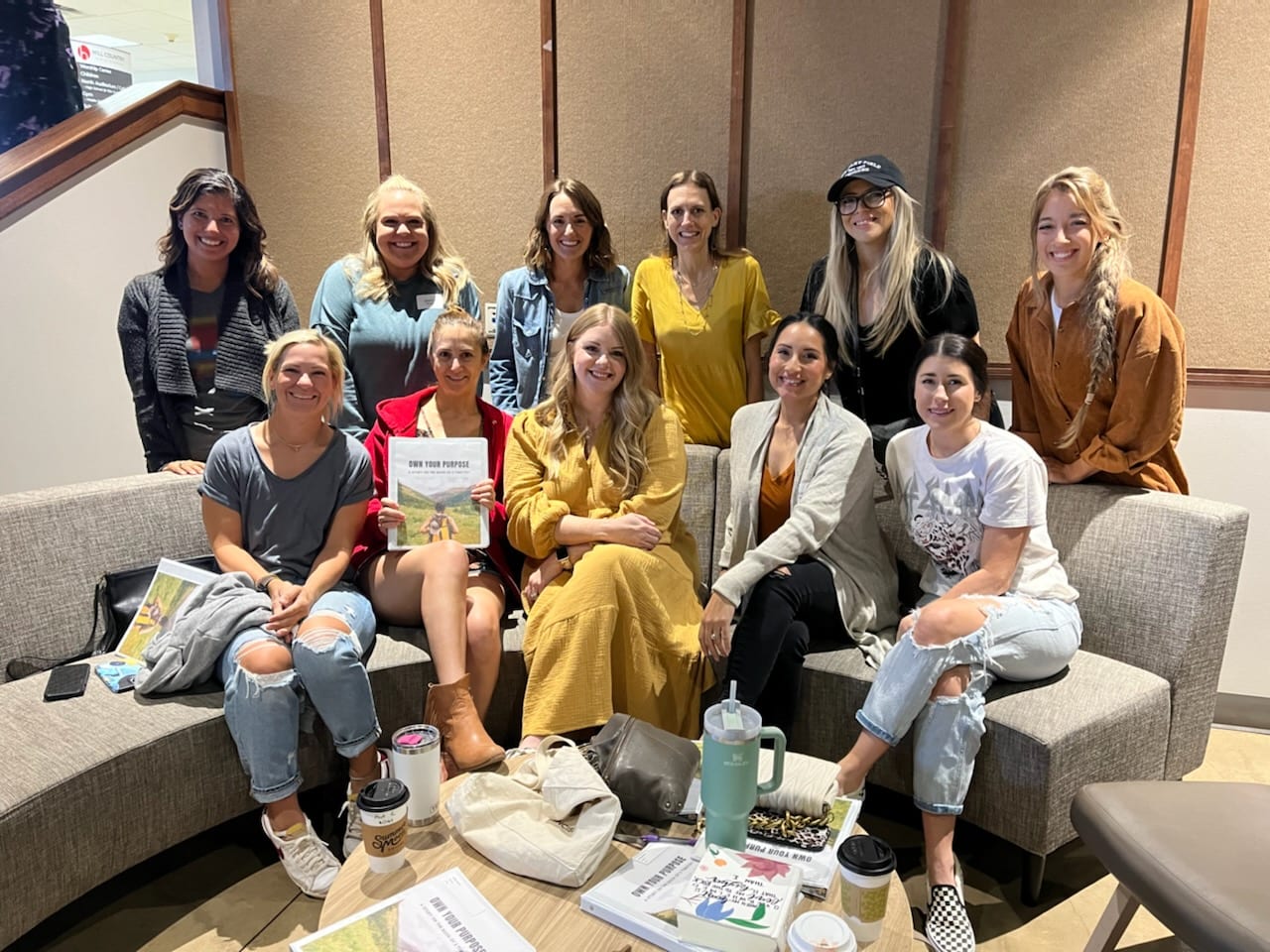 ---
// MONTHLY KID-ISMS //
CHARLESTON:
+ Reading a "Members Only Upstairs" sign at our gym: "Why can't nonmembers go up the stairs? Why do they have to use the elevator?"
+ Referring to the name of the snack Pirate Booty: "Should they really have named it something so . . . inappropriate?" And after I explained the term: "You mean it isn't called booty because the popcorn looks like the shape of a . . . you know . . . ."
+ About a "choose your own adventure" themed date night hosted at our church (where couples follow clues for their date night): "So the adventure is that they are choosing who you're going to date?"
SULLIVAN:
+ Me: "I loved that book when I was little." Sully: "Yeah, it was one of my favorites when I was my age too."
+ Out of the blue one day: "Don't eat the wall, Kali. That would be REALLY naughty!"
+ Luke: "I can play for five more minutes but then I need to go back to work." Sully: "Why, Daddy?" Luke: "So I can make money to buy food for you." Sully: "Just for me? Not for Kalinda?"
KALINDA:
+ Pointing to a picture of Fly Guy, referring to his wings: "I grow those when I get bigger?" (She's been confused about what body parts she will get when she becomes a woman, and which belong to a different species.)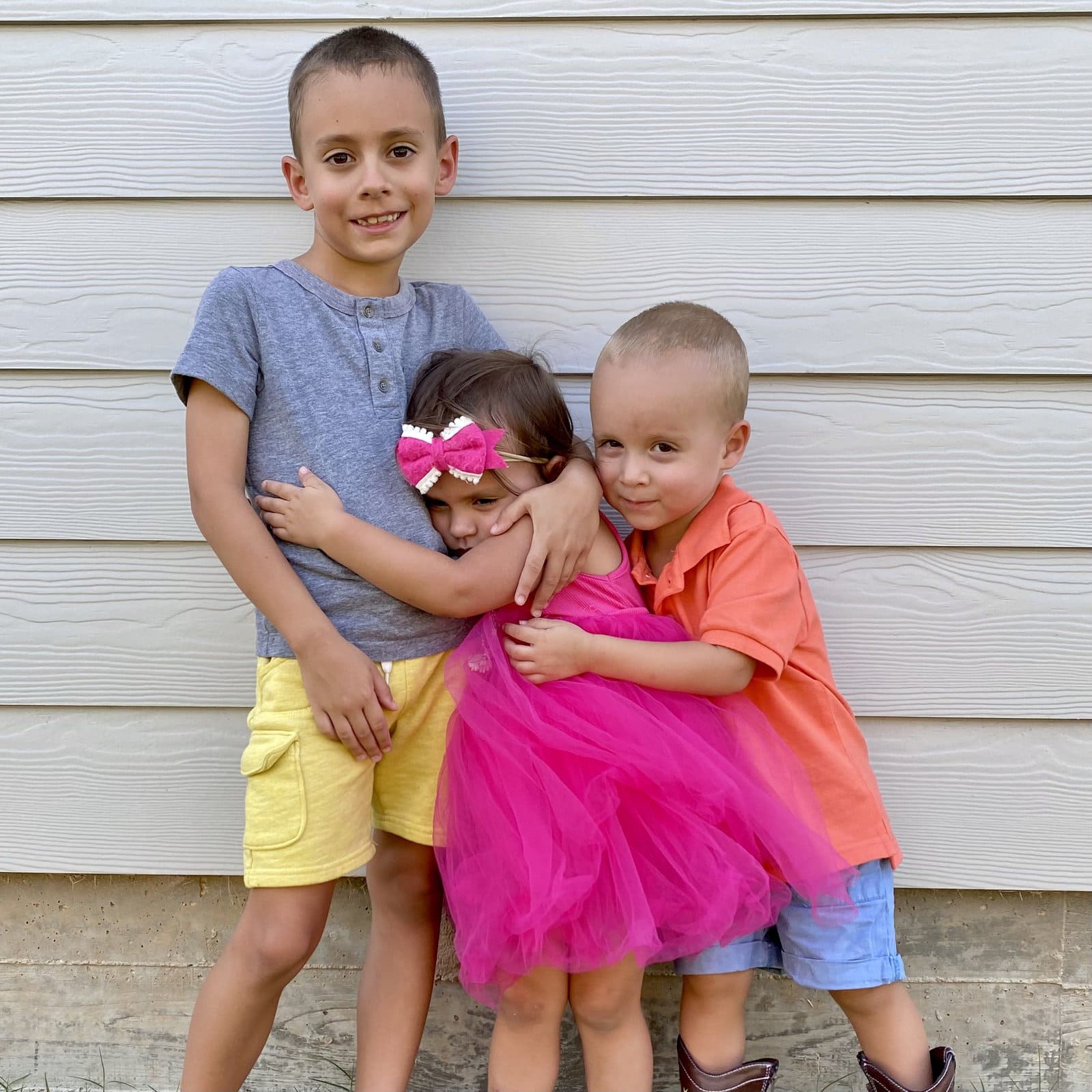 ---
// HAPPENINGS & HIGHLIGHTS //
We took Kali to get her first hair cut this month! (Sully's already had his locks trimmed a few times.) We've been wanting to grow out her hair, but the back was getting scraggly so we needed a little touchup. We talked up the experience for a few days beforehand and she seemed excited, but when we arrived at the Children's Hair Salon, she started showing some hesitancy. She cautiously walked in and picked out a seat, but as soon as she was situated (before the hairdresser had even gotten her supplies together), Kali's little lip poked out and the floodgates opened. We couldn't get her to calm down in the seat and eventually we settled on having her sit in my lap for the cut. The hairdresser was great at trying to keep Kali calm and comfortable, but she was teary and shaky the whole time. We got the job done, though, and checked off that big milestone. Her hair doesn't look much different from the front, but the bob in the back is just too adorable and Kali is happy with her new look. She's just not too eager to have it done again!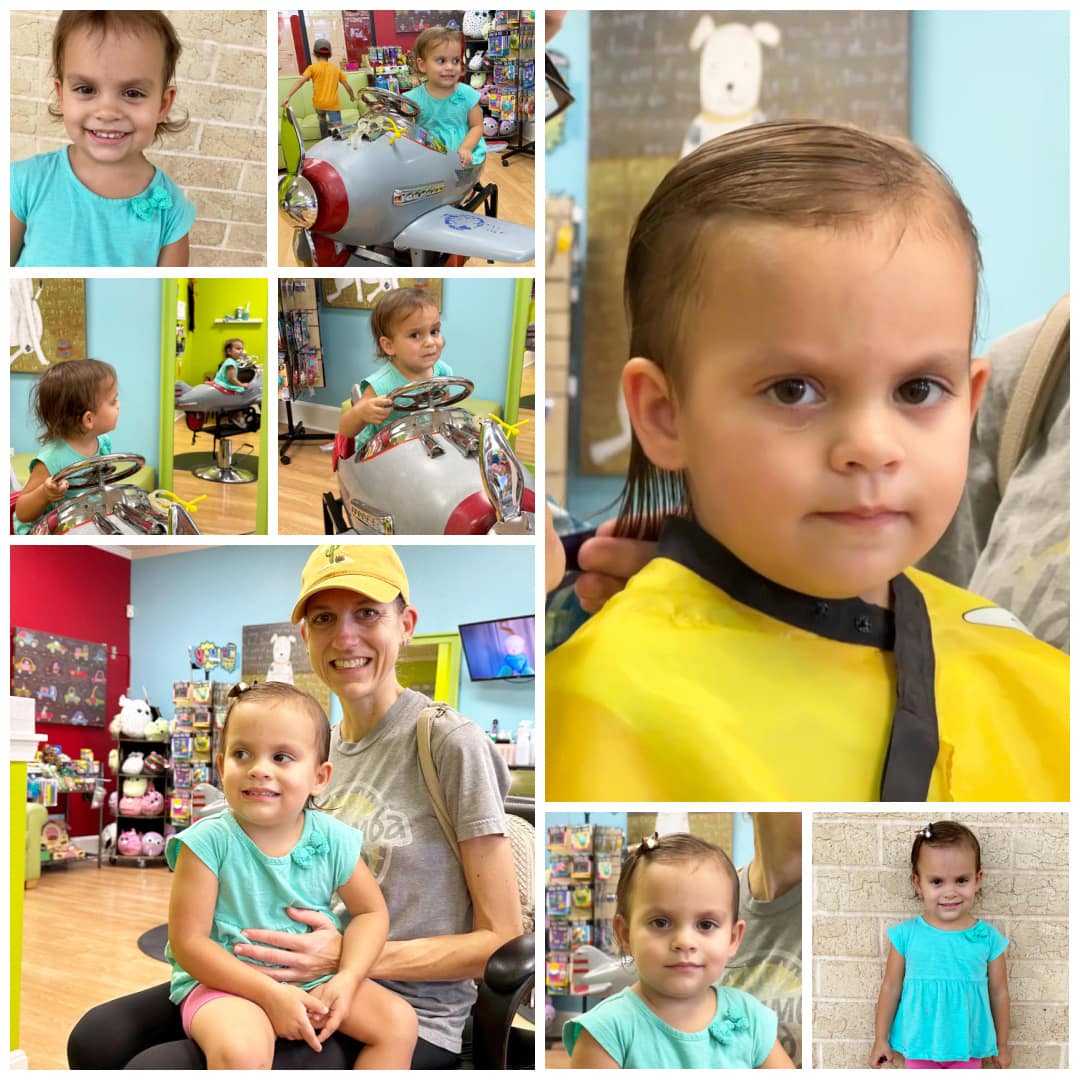 If you read my "Wild and Three" letter to Kali and Sully you know that we celebrated their third birthday last week! Like all kids, they've been anticipated this day since their second birthday and I certainly hope it didn't disappoint. We started off Birthday Day with a trip to the donut shop before dropping Charleston off at school, then the twins and I spent the morning at Little Land. We practically had the place to ourselves and they had a great time swinging, sliding, and chasing each other through the mats. That afternoon, while the twins napped, Charleston and I picked up balloons, cakes, and a handful of orange and pink foods for their Pink-and-Orange-themed birthday party. (Kali had insisted on a Pink birthday so we rolled with the favorite colors thing and tossed in Orange, Sully's favorite.) They woke up from their nap to a house full of family, streamers, presents, and balloons and we enjoyed their small but fun pizza party. We ended the evening with some time on their new trampoline—and cake, of course!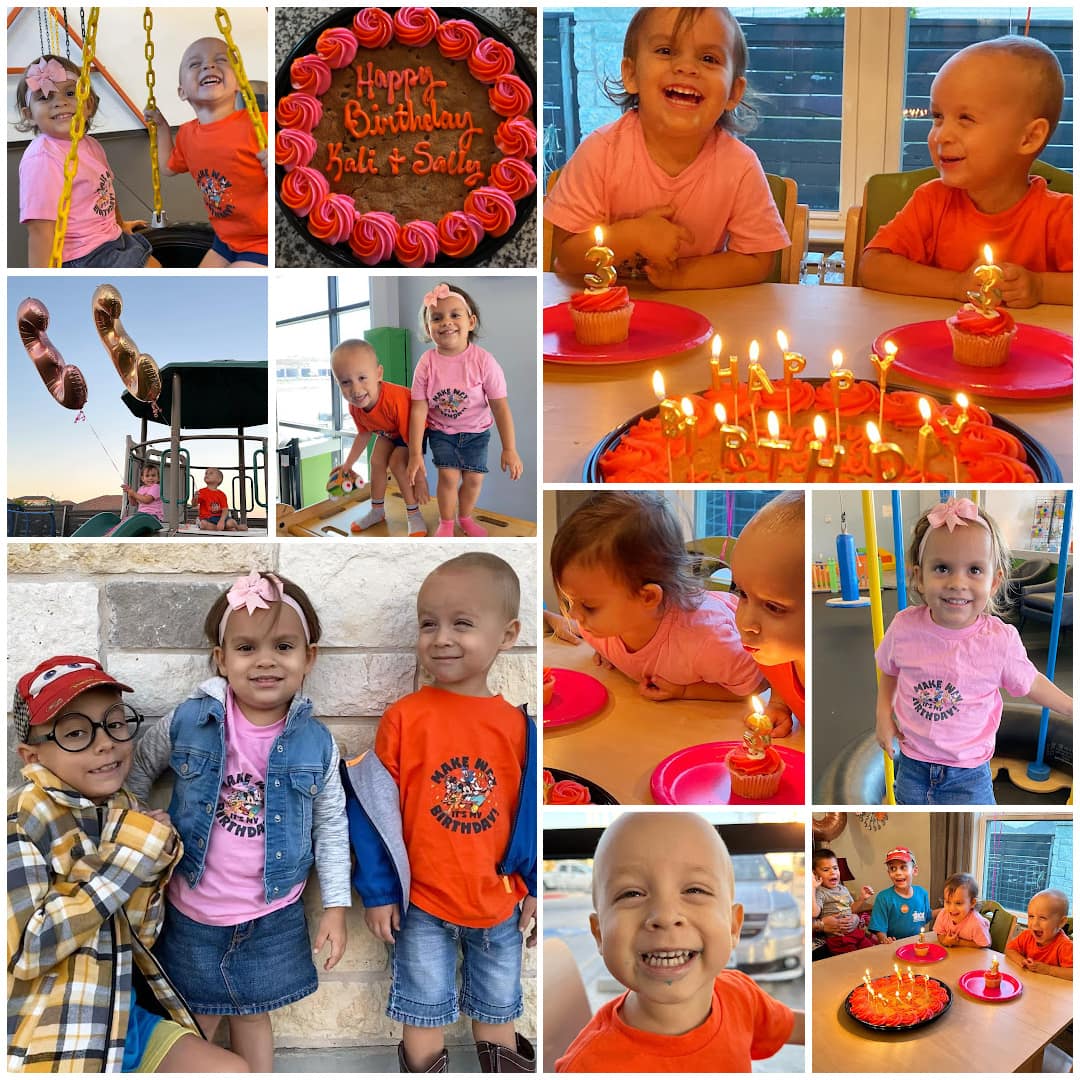 Even though I'm kind of in denial that my babies are three years old, I absolutely loved seeing their enthusiasm throughout the day. They totally soaked up the love from all the messages and videos they received from family and friends, and they told everyone we saw, "it's our birthday!" They also took turns singing to each other and helped one another open presents and blow out candles. Seeing them share gifts (Sully helping feed Kali's baby doll, and Kali assisting Sully with his new train track) was pretty sweet too. I have wondered and worried how the whole "having to share a birthday" thing would play out as they got older and so far they seem to love sharing the spotlight on their big day.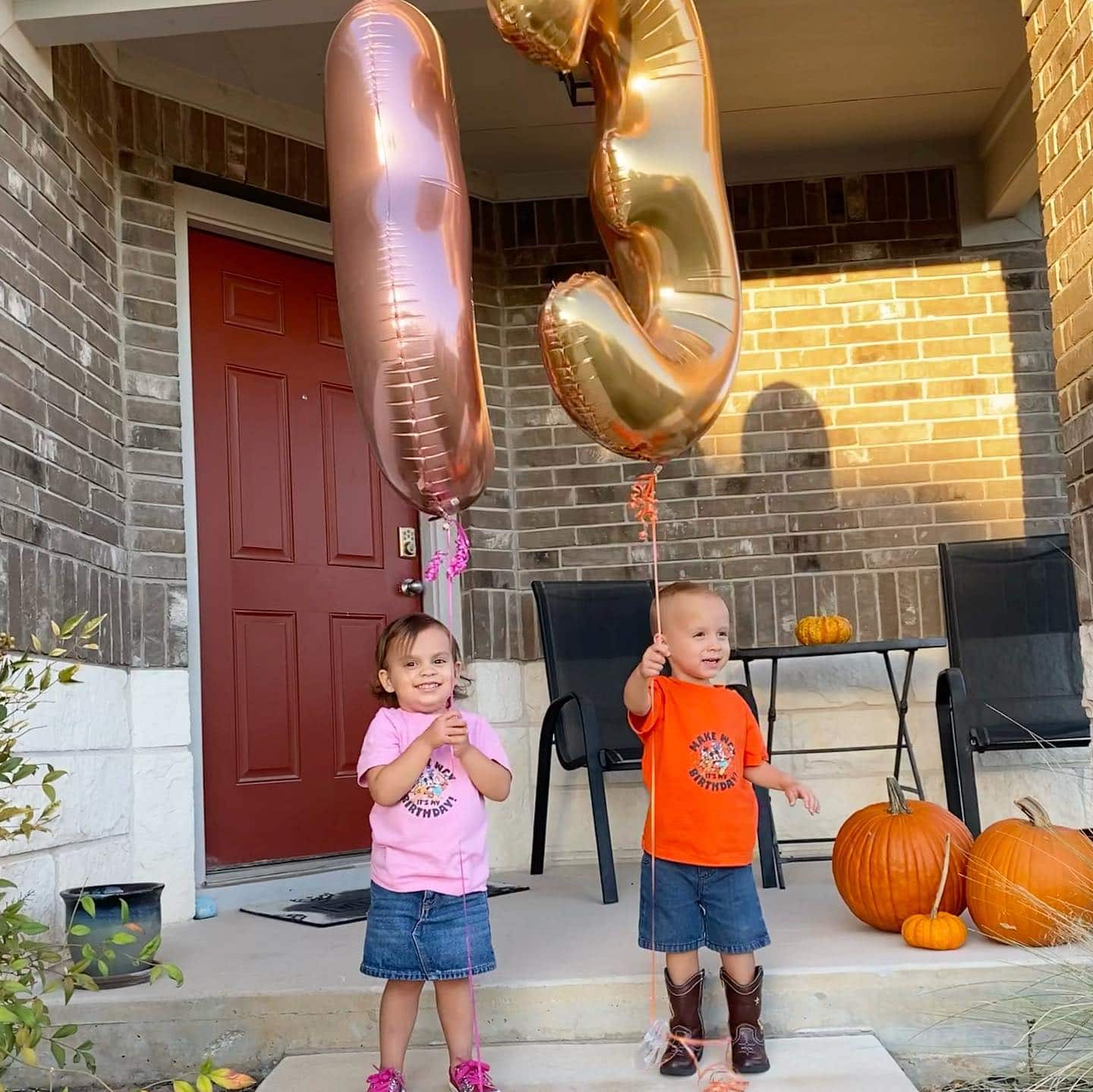 ---
// THIS MONTH ON THE BLOG //
In case you missed it, a look back at what's been going on here on the blog this month.
FAMILY:
Sullivan Luke and Kalinda Joy // Wild and Three! How can I possibly hold so much feeling at once? The endless bittersweetness of melancholic farewells to bygone stages. . . exhilaration over accomplished milestones, jarringly coupled with nostalgia for the pre-milestone days . . . wistfulness mingled with immense pride and joy and amazement over who you are becoming . . . all shrouded in EXHAUSTION because parenting is just so dang hard, and TREPIDATION because there are so many ways this gig could go sideways. . . but topped, above all, with fulfillment in the role of Mother and gratitude for this opportunity to journey with you through all the ups and downs of life.
Back to School with Mrs. Jernejcic's Second Grade Class (Our Homeschool Plans for this School Year) Thankfully homeschooling seems to be a good fit for Charleston's personality, and here's hoping it works out for the twins too! I love the flexibility homeschooling offers and the fact that we have complete agency over what and how our children are learning.
FAITH:
For Now or Forever We shortchange our seasons when we give too much weight to their impermanence. But we suffocate our seasons when we refuse to let them evolve. There is a sweet middle ground of carrying a forever posturing alongside a seasonal awareness: both can be for what is for now and all that is forever.
Don't Worry (Sermon on the Mount, Part 9) Even when physical "needs" go unmet, God promises to empower us to glorify Him and to pursue His will. God will never fail to meet the only need that every really mattered.
Name It To this day, humankind holds the power to name things. You could even call it our SUPERpower, because through naming we bestow dignity, value, and clarity. The reverse is also true: when we forgo our naming superpower, we forfeit understanding and agency to The Un-Named as it becomes Un-Understood, Un-Known, and entirely Un-Defeatable.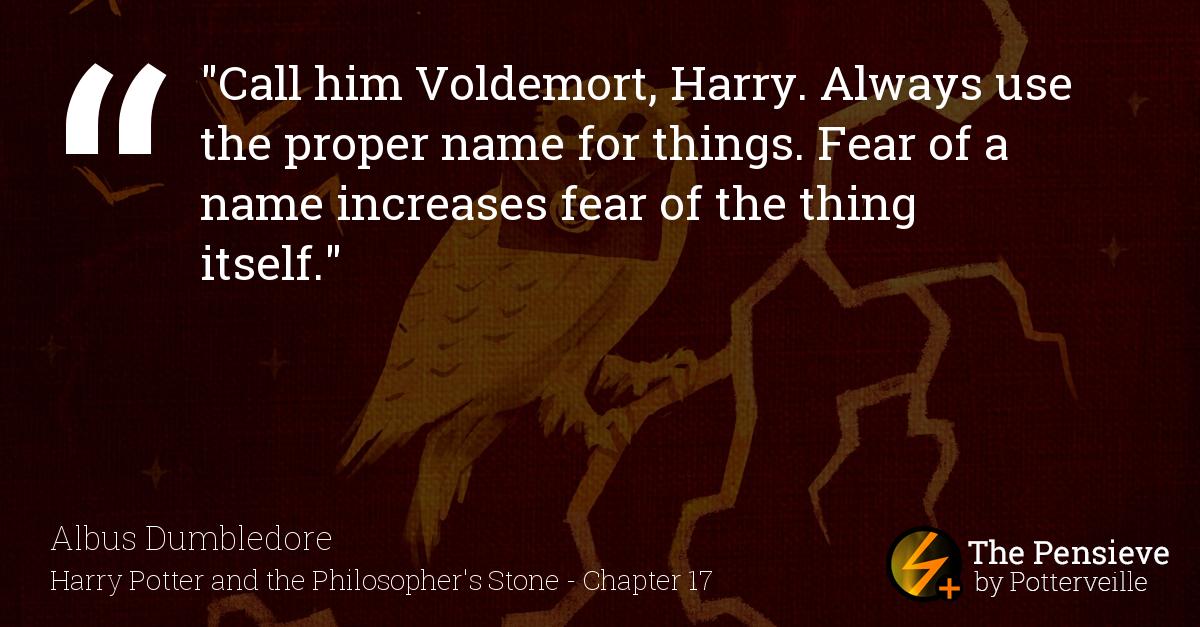 FROM THE BOOK CORNER:
The Life We're Looking For: Reclaiming Relationship in a Technological World (Wholehearted Book Series, Book 9) In The Life We're Looking For, Andy Crouch (a theologian and cultural commentator known for his insights into the potential harm of our tech obsessions) provides an analysis of the current relational landscape: what has gone wrong, what needs to change, and where we can look for models of genuine human flourishing.
Quick Lit // September 2022 Reviews of several books about female protagonists on the verge of turning forty and facing big questions, big changes, or unexpected romance. Plus some fast-paced mysteries and a graphic novel that, sadly, was a disappointment.
FOR FUN:
28 Wonderful Things Dresses and leggings with pockets, porches with swings, microwavable mugs with lids, purses with storage compartments and zippers, cars with plenty of cupholders, and extra large fountain drinks without ice.
QUOTES OF THE MONTH:
"The ultimate freedom we have as human beings is the power to select what we will allow or require our minds to dwell upon." ~ Dallas Willard
"Don't judge each day by the harvest you reap but by the seeds that you plant." ~ Robert Louis Stevenson
"I long to accomplish a great and noble task, but it is my chief duty to accomplish small tasks as if they were great and noble." ~ Helen Keller
"If a man is called to be a street sweeper, he should sweep streets as a Michelangelo painted, or Beethoven composed music or Shakespeare wrote poetry. He should sweep streets so well that all the hosts of heaven and earth will pause to say, 'Here lived a great street sweeper who did his job well. No work is insignificant. All labor that uplifts humanity has dignity and importance and should be undertaken with painstaking excellence." ~ Dr. Martin Luther King Jr.
---
How was your September? What's ahead for you in October? Our family is headed to the beach this week for a vacation with my in-laws. It will be my first experience with a Texas beach, and I have no idea what to expect! Of course the month will also involve many Halloween-ish things. Any guesses on our family's costume theme for the year? (Hint: It was inspired by a recent family read-aloud!)