I always enjoy getting a glimpse into the lives of other bloggers through updates on the things they are currently reading and watching, or the products and experiences they are enjoying. Here is my own list of things I am into lately.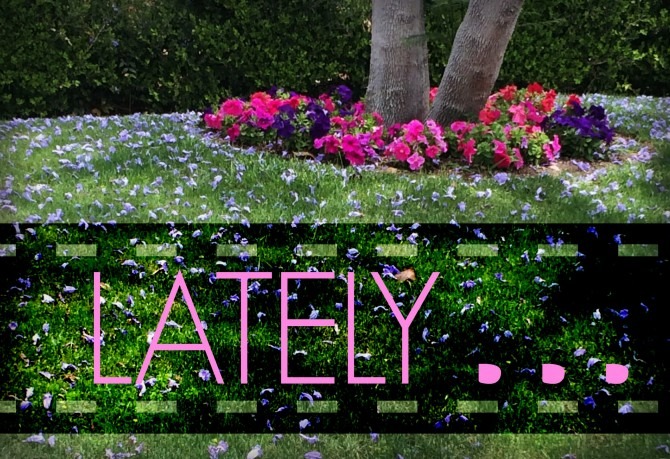 What I'm Reading. . .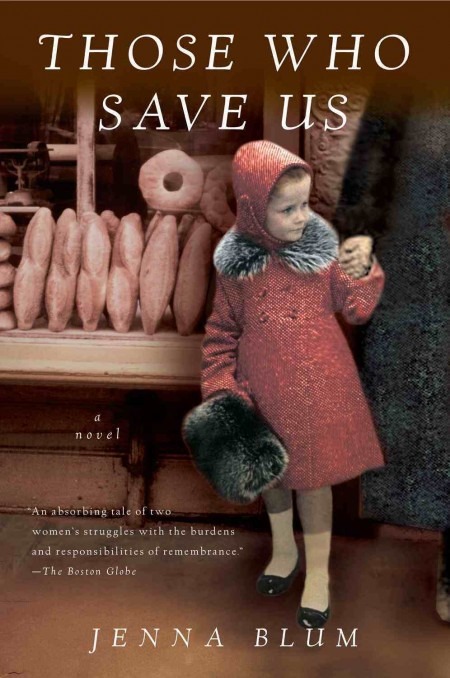 Those Who Save Us tells the captivating stories of Trudy, a present-day professor of German studies, and her mother Anna, who survived her years in Nazi Germany by becoming the mistress to a ruthless Nazi officer. With its graphic subject matter and clunky writing (specifically the lack of quotation punctuation), this has not been an easy book to read. However, it has been intriguing to look at this time period from the often-neglected perspective of an ordinary German citizen. Those Who Save Us has me wondering: If I were a non-Jewish woman in Nazi Germany, how would I have responded to the events taking place around me? This is an uncomfortable question, but one that inspires compassion and understanding for the other victims of WWII.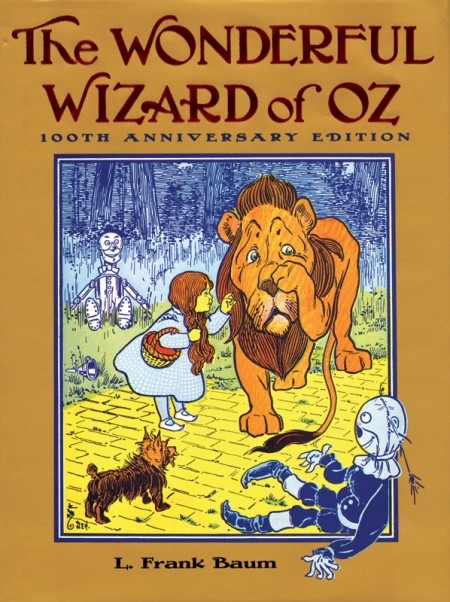 Though The Wizard of Oz is one of my favorite movies, I have never read the book and decided it was time to change that. The book has a cute story, but isn't really anything special; the most amazing thing about it is that such a simple story became the basis for a truly phenomenal and cinematically significant film. I have enjoyed comparing the book to the movie, and found them to be remarkably similar. The book's plot is less taut than the storyline in the movie, but the key elements are all the same. I don't know that I would have appreciated the book were it not for the film (and its successors, like Wicked) but the comparison game has made this a fun read.
What I'm Watching. . .
This category requires a bit of an explanation: in our 5+ years of marriage, Luke and I have not had "real" television. We don't pay for cable, and since we've never bothered to get an antennae for our TV, we don't even get the basic channels. Consequently, our television viewing is entirely via Netflix. We've found that this forces us to be more intentional about our screen time, and we've discovered that we really enjoy binge-watching an entire series from pilot to finale. At any given time, we are working our way through two series: one longer show, and one sitcom for the times when we don't want to sit through a whole hour of TV. These are the two shows we are watching right now.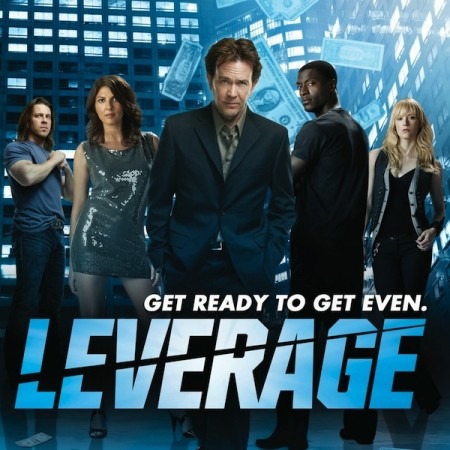 Leverage is about a five-person team of "reformed" thieves who use their hacking, grifting, and investigative skills to achieve justice for clients who have been wronged by various greedy corporations. The episodes (which are reminiscent of the Ocean's films) are fast-paced and intricately plotted, and the humorous dynamic between the perfectly-cast characters adds levity to an otherwise serious show. We are currently midway through Season 4, and our favorite episode thus far is "The Office Job," which is a parody of another of our favorite shows.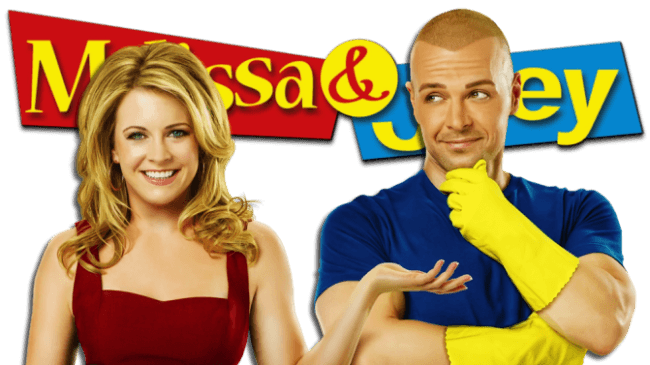 After finishing up the last available season of How I Met Your Mother, we knew that we would have a hard time finding a suitable follow-up. We tried out a few shows and eventually settled on Melissa and Joey,  a show about a young politician (Mel) who hires a male nanny (Joe) to help her raise her teenaged niece and nephew. Melissa and Joey is no HIMYM, but the stories are cute and the dialogue is quirky and fun. I love the chemistry between Melissa Joan Heart and Joey Lawrence, and the numerous references to their previous shows are a definite draw for those of us who grew up with sitcoms of the 90s.
What I'm Listening to. . .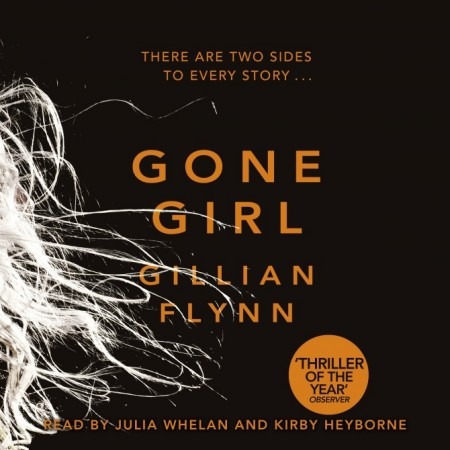 I read this book when it first came out, but I wanted to revisit the novel before the movie comes out. (I mistakenly thought the movie was coming out this summer. . . I'm sad that I'll have to wait until October.) Though technically "just" a thriller, Gone Girl's smart writing and unconventional plot devices set it apart from other books of this genre, taking it beyond a light summer read to a truly remarkable piece of fiction. As this is my second time through the book, I find myself focusing less on the story and more on the novel's intriguing themes, such as the evolution of relationships and the blurred lines between perception and reality, justice and vindictiveness, sanity and madness. My only reservation with Gone Girl (beyond the twisted plot, which I can handle) is the language: when I was reading the book in print, I was able to gloss over the obscenities, but they are hard to ignore in the audio version. This is one book that would NOT be safe to listen to in the presence of children.
What I'm Enjoying. . .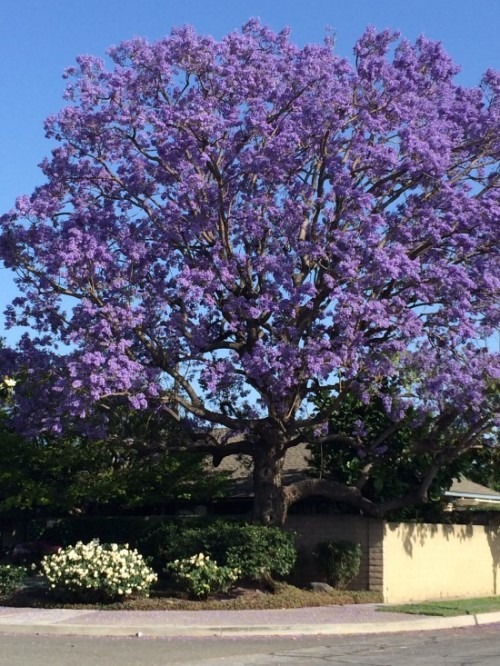 The jacaranda trees that are currently in full bloom. The trees themselves are gorgeous, but I particularly love the way their soft purple petals blanket the grass around the trunks of the trees. If we ever have a house with a yard, I hope to fill it with jacaranda and crepe myrtle trees. Until then, I will remain thankful that so many of our neighbors seem to share my love for these unique trees . . . and that they don't seem to mind my taking pictures of their yards!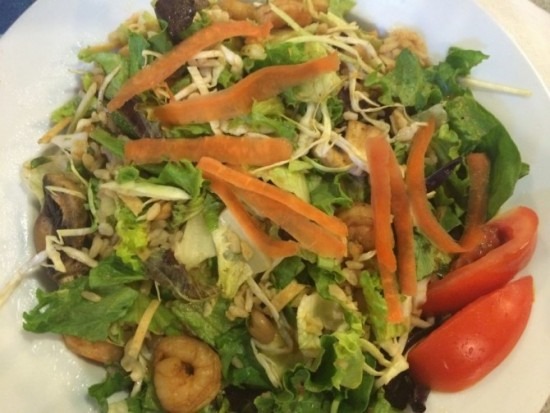 Eating at Wahoo's. More specifically, eating a Power Chopper Salad (with shrimp, white beans, and brown rice) at Wahoo's. The only drawback is that none of the Wahoo's around us have nice patio seating; if they did, I'm pretty sure Wahoo's would be seeing even more of us.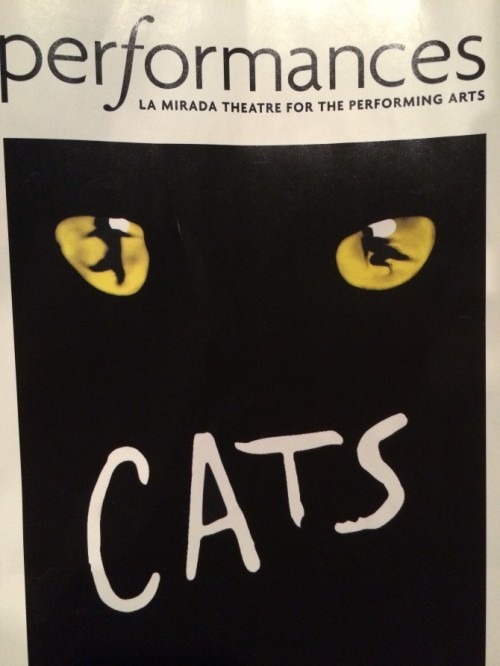 Having season tickets to a local theater. This month's production was Cats, and though Luke and I went in with pretty low expectations, we came away singing its praises. As with every show by Andrew Lloyd Webber, the music was great, and the dancing and costumes were amazing! We are looking forward to next month's performance of Les Miserables.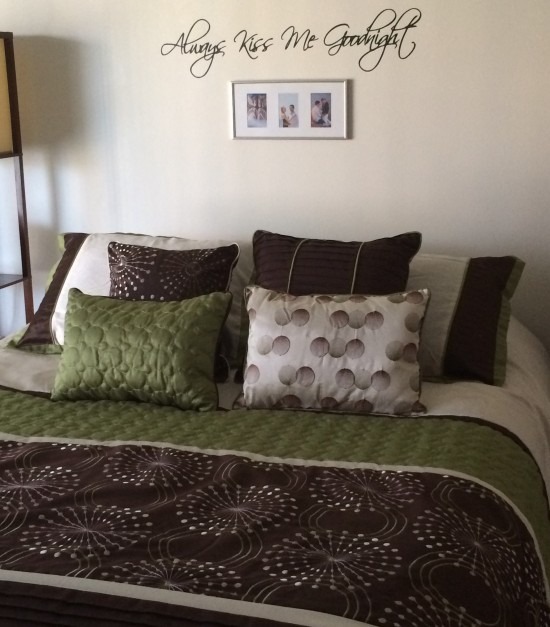 Our new comforter set. It was time for a bedding update, and after buying and returning three other options, we finally settled on one that we love. I never thought I'd be a fan of the color green, but it's really been growing on me in recent years.
+          +          +          +          +          +
What are some things you have been into lately? Any books, restaurants, or Netflix shows to recommend? Let me know in the comments! Also, check out Leigh Kramer's blog to read what other bloggers are into this month!