Last month one of my favorite book bloggers participated in a blogger tag. I enjoyed getting to know Carol and her reading life more through the tag and thought I would join in to give you all a little insight into me and my reading. As you know, I'm not technically a book blogger as I write about much more than books, but I'm happy to adopt the Book Blogger title for the sake of answering the questions in this fun tag.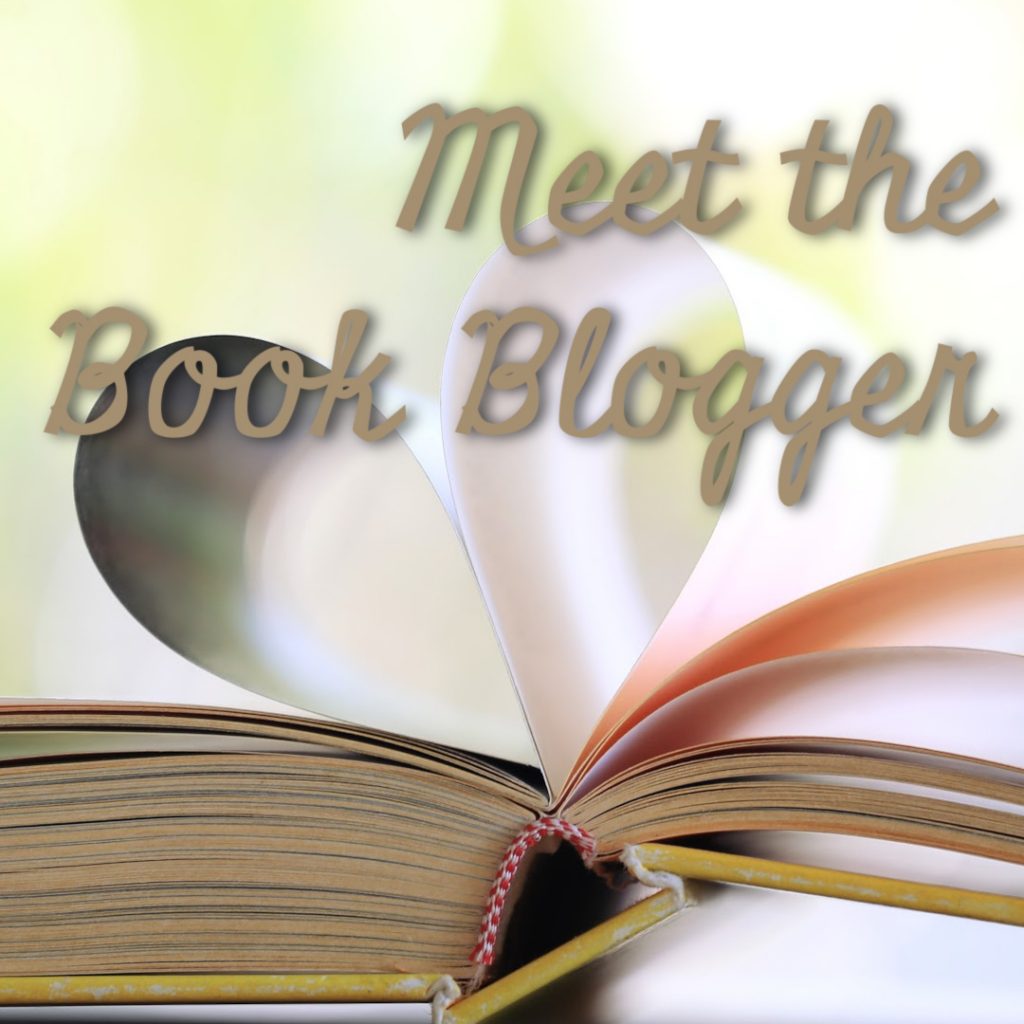 Who is your all-time favorite book character?
My gut response to this is Hermoine Granger of Harry Potter fame. I admire her courage, wisdom, and beautiful heart. And I resonate with her strong convictions and her struggle to reconcile her personal moral and academic standards with a desire to care for others.
If you were stranded on a desert island, which book would you take with you? (Survival books do not count.)
Assuming I would also have a Bible, I would probably want some sort of short story or poetry anthology, or maybe an Encyclopedia—something that would give me plenty of reading material.
What's your most unpopular book opinion?
I have quite a few: I almost never reread a book, especially not fiction. I frequently take a peek at the end of a mystery before it's finished. I love highlighting and writing in my books. I often prefer reading on Kindle to reading in print (but not always, it depends on the book). I struggle to enjoy long books.
What's your weirdest bookish habit?
Reviewing every book I read, and recording my reading seven separate ways (Goodreads, Storygraph, Pinterest, Excel Reading Chart, Physical Journal, Evernote, and Blog) is pretty weird and possibly excessive. Another is that I simply can't choose ONE favorite book (or even five); most readers wouldn't find this weird (would choosing a favorite child be weird? how are books any different?!), but my non-reading friends never understand this about me.
What character would you bring to a family event as your fake partner?
I would love to soak up wisdom from Atticus Finch. The whole quartet of the Thursday Murder Club would also be a lot of fun. If I could choose an author rather than a character, I would have to go with C.S. Lewis.
What made you decide to start a book blog?
I didn't start a book blog, I started a personal blog (because I wanted/needed a creative outlet, and writing seemed easier than taking up knitting). But books are such a huge part of my life that I couldn't help but bring my reading life along on this blogging journey.
What about reading and books do you love the most?
What DON'T I love? I read to learn about the world and about myself, to fill up my introvert cup, and to expose myself to beautiful words, fascinating concepts, and unique personas. I enjoy immersing myself in someone else's story or ideas, and once I've read, I get giddy over the thought of connecting with others over shared titles. I love the thrill I experience when I dig into a book that is so very me, or when I am able to help another reader find the perfect fit for them.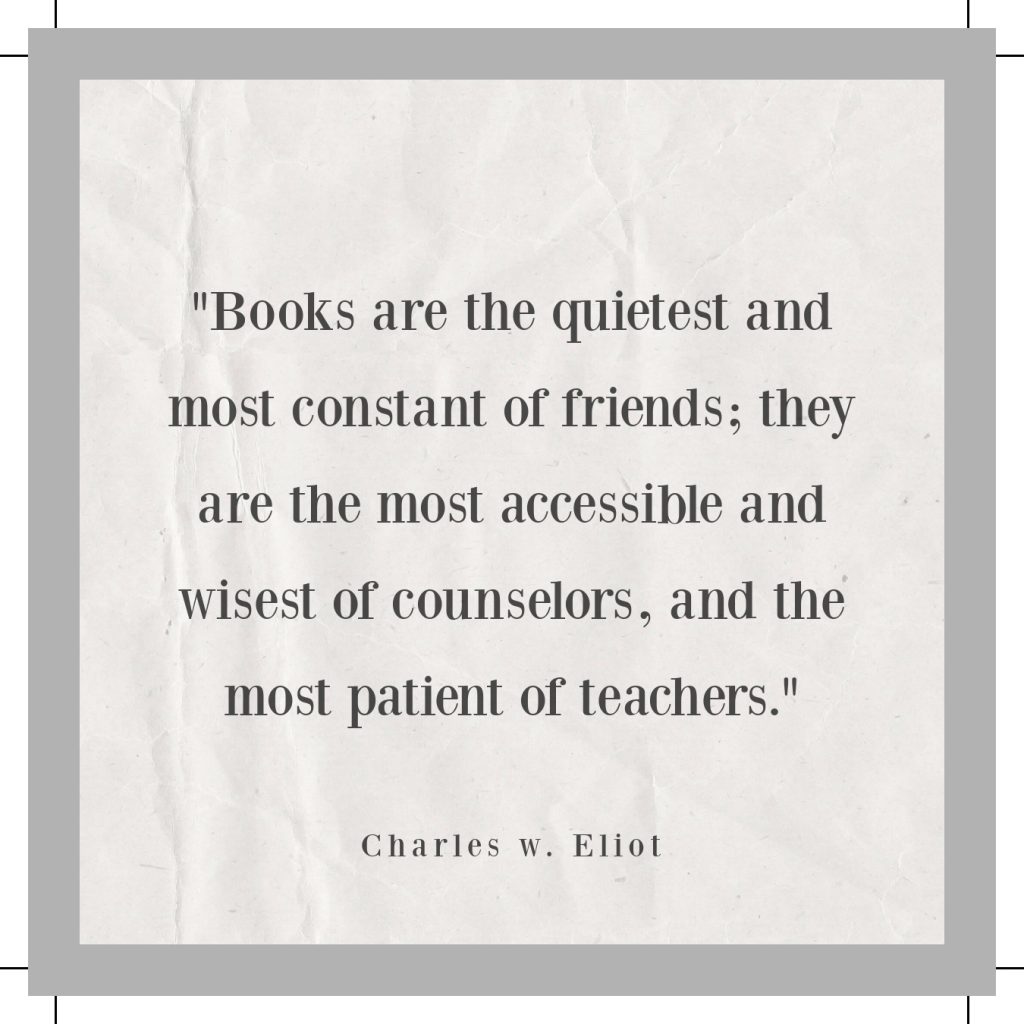 What is your field of study/desired profession/current profession?
I am our family's resident bottom wiper, chore enforcer, toy referee, master cuddler, activities coordinator, wardrobe manager, nourishment provider, and schoolwork assigner (i.e., Stay at Home Mom). It is the best job in the world and what I have always longed to be. In my pre-mom life I was an elementary teacher and tutor, and I dream of going to seminary to become a Bible teacher or spiritual director when the kids are grown. Like most readers, I also fantasize about working in a library or owning a bookstore, but know that wouldn't necessarily equate to more reading time,.
What are some book recommendations that became your favorites/obsessions?
The Hiding Place (recommended by my mom when I was a sophomore in High School)
To Kill a Mockingbird (if a high school reading assignment can be considered a recommendation)
Harry Potter (forcibly pressed into my hands by my friend Lori when we were sixteen)
This Must Be the Place (recommended by Anne Bogel)
What is the book you shove down everyone's throat?
This changes all the time, and by audience. In addition to all other titles referenced in previous questions, current top recommendations include. . .
For Jesus Followers (or those who are searching): Gentle and Lowly
Devotionals: My Utmost for His Highest, Jesus Calling
For Couples: Love and Respect
Self Help: The 7 Habits of Highly Effective People
For Parents: Are My Kids on Track and Praying the Scriptures for Your Children
For Young Families: The Jesus Storybook Bible
For Those Trying to Nail Down Their Enneagram Type: The Essential Enneagram
Picture Books: Elephant and Piggie books
Family Read-Alouds: Mrs. Piggle-Wiggle books
Middle Grade: The Giver, Wonder
For Bibliophiles: The Storied Life of A.J. Fikry
Chick Lit with Substance: What Alice Forgot
Romantic Comedy: The Rosie Project
Historical Fiction: 11/22/63
Audiobook: Daisy Jones and the Six
For Book Clubs: Ask Again, Yes, A Place for Us, The Dearly Beloved
Most recommended authors include Emily P. Freeman (Christian nonfiction), John Mark Comer (Christian nonfiction), Amor Towles (historical fiction), Fredrik Backman (fantastic storytelling), Katherine Reay (women's fiction), Liane Moriarty (women's fiction), Charles Martin (Christian alternative to Nicholas Sparks), Lisa Genova (if you're in need of a good cry), Agatha Christie (classic mystery), Frank Peretti (Christian horror), and Jane Harper (contemporary mystery).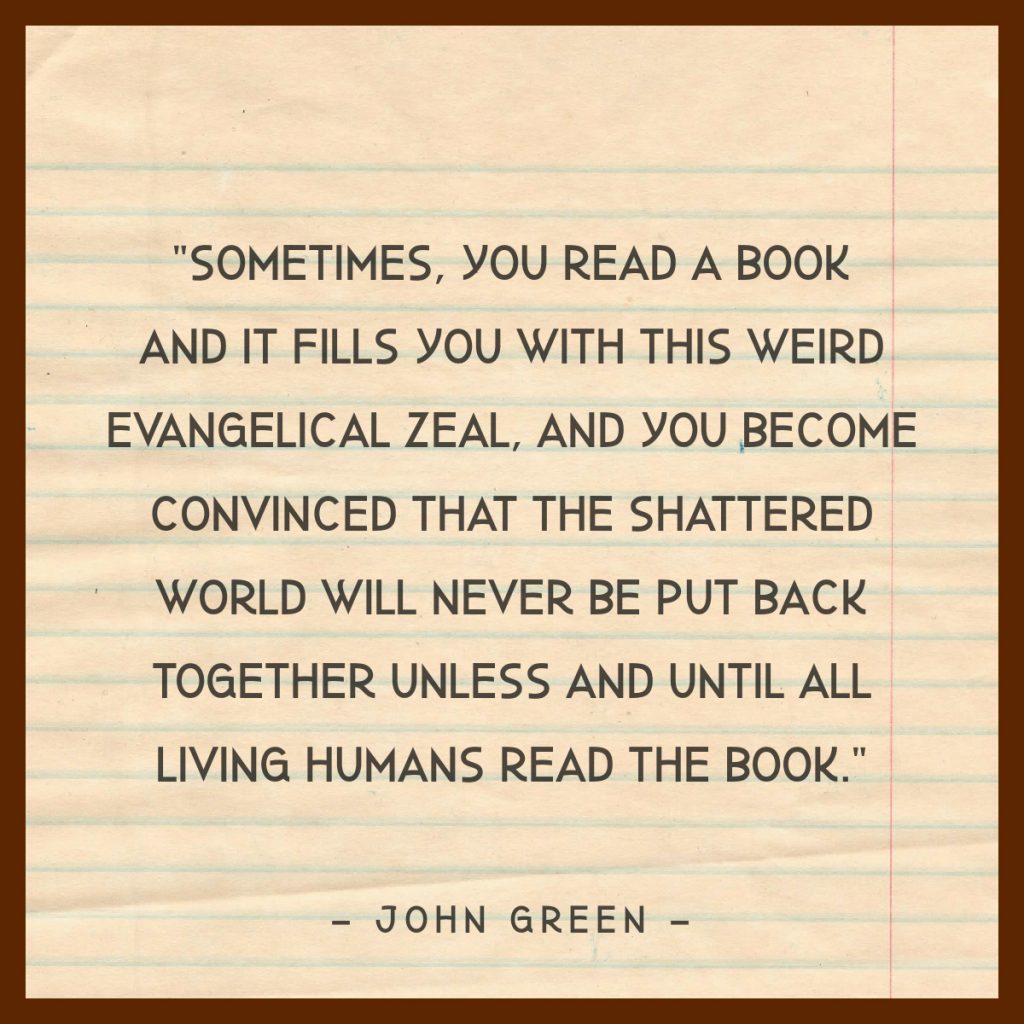 This is technically a book tag, so I tag anyone who would love to participate! By blog, on social media, or simply in the comments here—I'd love to hear your responses!