My podcast discoveries tend to happen in spurts. I'll go for months and months without listening to anything new, then suddenly discover a handful of new shows that are too good not to add to my regular listening queue. I'm currently swimming in new-to-me podcasts. I mentioned a number of pregnancy- and baby-related shows I've been loving in last month's recap, and today I'm excited to share six more new discoveries that I'm tuning into lately.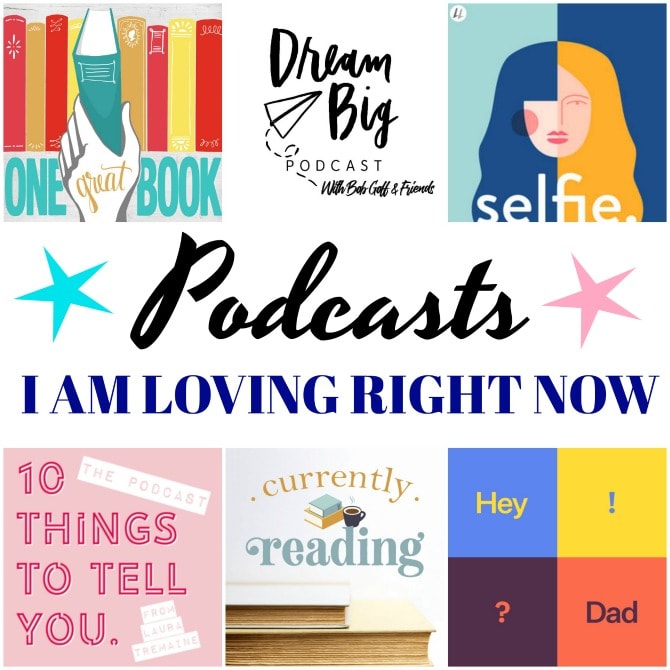 The topics and formats of these six podcasts are all over the map. Their one commonality is that I'm enjoying listening to every one of them, and I have a feeling you will to. Whether you're looking for humor, book recommendations, skin care tips, or journal topics, there's a show here for you!
Apple Podcasts Description: "Laura Tremaine has 10 Things To Tell You. And YOU have 10 Things To Tell. This is a show about sharing your stuff. Each episode asks a question, and you can take that prompt to your journal, to your best friend, or to social media. Let's dig deeper."
My Take: I've been following Laura Tremaine since her time as a cohost on Sorta Awesome and I've come to appreciate her fresh perspective and insights on everything from fashion to politics. Laura is an expert at both self reflection and meaningful discussions, and in this single-host show she provides compelling prompts that can be implemented in either of these areas. She gets the ball rolling by answering her own question, then encourages listeners to do the same. Some of the prompts are more meaningful than others, but all have led me to think about my own world and experiences in some new ways, and it's been fun to introduce these topics to others in my personal circles.
Tune In If. . . You're looking for inspiration to spice up your conversations or are a fan of personal reflection.
Episodes to Get You Started: Ep. 16: Are You a Chili Cooker or a Pizza Orderer? // Ep. 12: Who Did You Expect to Be? // Ep. 7: What Are You Assuming About Others?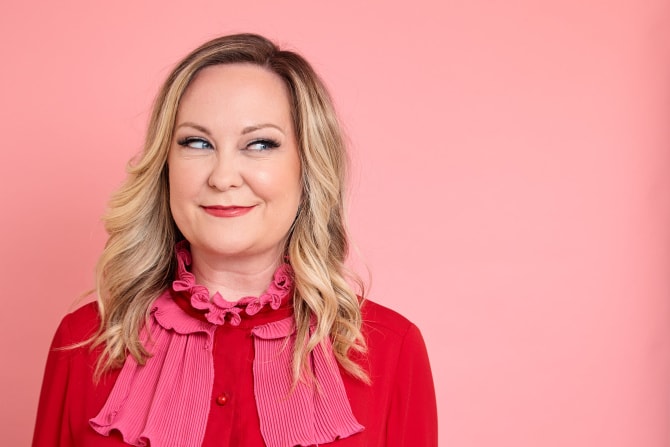 ---
Apple Podcasts Description: "Currently Reading is a podcast dedicated to the love of books and reading. Two bookish friends discuss what's on their nightstands, in their earbuds, and on their Kindles right now, in addition to books they've loved forever, and a variety of other readerly topics. Looking for your next great book? You'll find tons of book recommendations every week."
My Take: I've mentioned before that I enjoy book discussion almost as much as I enjoy actual reading, so I'll take all the book blogs and podcasts I can get! Kaytee and Meredith both have excellent reading tastes, and I've gotten numerous great book recommendations through their show. I appreciate their willingness to offer "spicy takes" on books they don't care for (I'm finding that not may reviewers do this), as well as their inclusion of both new releases and older titles. I also LOVE their time-stamped show notes, complete with Amazon links to every book they discuss on the show.
Tune In If. . . You enjoy thoughtful book discussions or are looking for fantastic book recommendations from a variety of genres. Also, check out their master list of books they've pressed into listeners' hands (i.e., their favorite books of all time).
Episodes to Get You Started: Episode 46: Book That Listeners Press Into Your Hands // Episode 39: Spicy Opinions + Best Gifts for Bookworms // Episode 36: Our Favorite Books for Babies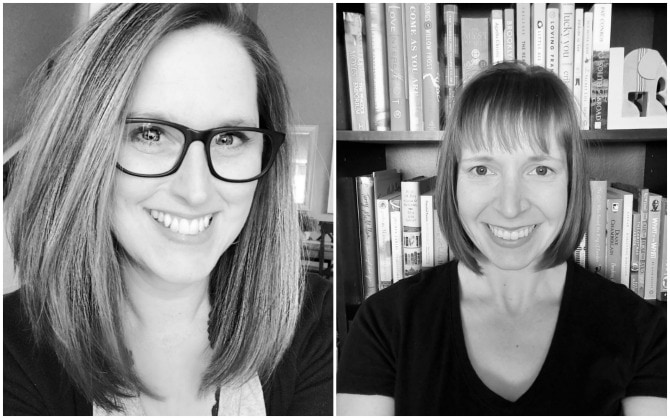 Apple Podcasts Description: "Most people never give themselves permission or know how to chase their big ambitions. Our framework helps you discover, declare, and realize yours so you can have a fulfilling life and impact the world for good."
My Take: I adore Bob Goff (who doesn't?!) and was excited to hear that he'd started his own podcast. Each week he interviews celebrity guests, but rather than simply get-to-know-you interviews, Bob's conversations with his guests are designed to inspire listeners to begin pursuing their own dreams. I wouldn't consider myself much of a dreamer, and this show is helping me to step out of my comfort zone in this area.
Tune In If. . . You're a fan of Bob Goff's joyful spirit and contagious enthusiasm, or if you are seeking guidance in getting started on your own big dreams.
Episodes to Get You Started:
012 Ben Higgins — Getting Unstuck and Changing Perceptions // 011 Miles Adcox — The Importance of Doing the Inner Work // 004 Elisabeth Hasselbeck — If You Can Run, Run Hard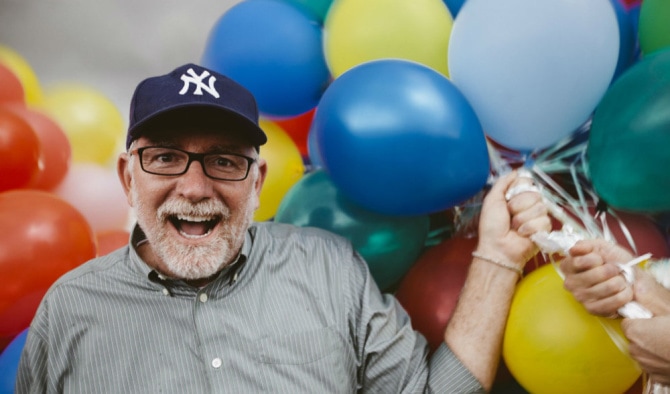 Podcast Description: "The HeyDad Podcast is three brothers (Andy, Kevin, Tyler), and one guy who wishes he was our brother (Derek) talking about Dad stuff. We make fun of lots of things, play stupid games like 'Buzzfeed Parenting Section: Real of Fake,' and occasionally stumble into serious discussions about dad life."
My Take: I'm obviously not a dad, but when I heard HeyDad cohost Kevin interviewed on this show, I was intrigued (and also more inclined to tune in when he admitted that more than half their listening audience is NOT dads). These are four dads who were tired of seeing fathers misrepresented in culture: these guys are not deadbeats or goofballs, nor do they feel they deserve extra credit for doing simple dad tasks like changing diapers and taking their kids to the grocery store. To counteract these false perceptions, they started a show that discusses fatherhood and modern masculinity from an authentic, relatable perspective. I have enjoyed viewing parenthood from a man's point of view; I also adore their humor, which has added some much-needed laughter to my listening life. (The story shared in this episode beginning at minute 21 had me laughing so hard, I had to pull my car over so that I didn't get in an accident, it was the funniest thing I have heard in a very long time.)
Tune In If. . . You're a dad looking for other fathers you can relate to, or a non-dad wanting to understand parenthood from a modern man's perspective.
Episodes to Get You Started: 32: Father's Day (or: "I text you every time I try") // 22: Keeping Score (or: "This Nintendo Switch ain't gonna buy itself.") // 02: Getting Pregnant (or: "Are You Sad? You Should Birth Me")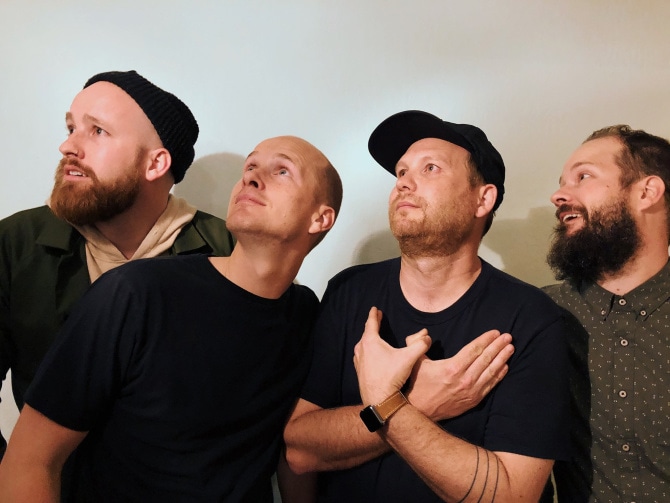 ---
Apple Podcasts Description: "Each week Anne Bogel, host of What Should I Read Next?, pulls one stand-out selection off her personal bookshelves and tells you all about it."
My Take: Anne Bogel is my very favorite book whisperer, and I will endorse anything she puts her name to. This new podcast deserves all the praise I can give it! Each short episode includes a detailed review of one book that Anne highly recommends. I've previously read about half the books she has featured, and have loved revisiting these titles and hearing her take; the other books have all been added to my TBR!
Tune In If. . . You appreciate thoughtful book reviews and are looking for highly curated book recommendations from someone with excellent literary taste.
Episodes to Get You Started: Less than a dozen episodes have been released, and each episode is only about ten minutes, so listen to all of them!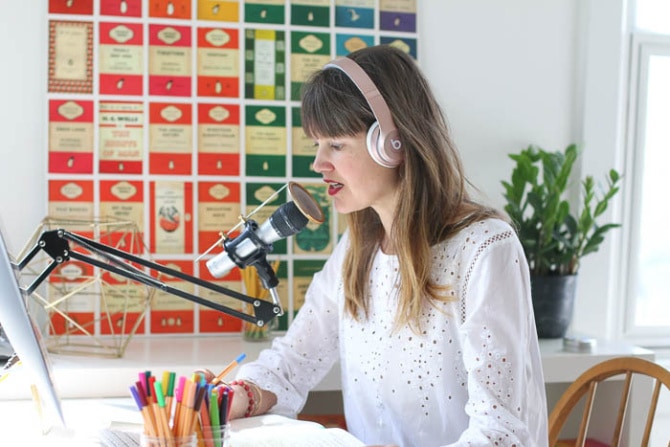 ---
Apple Podcasts Description:"Let's talk self-care. Sarah James, a lifestyle blogger and self-help aficionado, is joined by bestie Kristen Howerton, a writer and psychotherapist, as they tackle the tricky and often elusive aspects of caring for ourselves. Their weekly conversations explore questions like: Why don't I eat the way I should? How do I get enough sleep? What aspects of my personality make self-care tricky? And what's the best way to deal with pubic hair? From the silly to the serious, Kristen and Sarah are taking a vulnerable and often humorous look at body, mind and spirit . . . and maybe a touch of the random, all while looking at the distractions and defenses that keep us from caring for ourselves like we should."
My Take: Fun fact: Kristen Howerton's ex-husband (also a therapist) came to speak to my MOPS group when we were living in California, so when she showed up as a guest on this podcast, I was excited to hear what she's been up to and immediately downloaded back episodes of her show. Kristen and Sarah have a great dynamic, and I like that they tackle deeper topics alongside trivial ones. Many similar shows tend to have cohosts in their early twenties, so I appreciate that Kristen and Sarah (both in their 40s) are a bit more seasoned, which I find much more relatable. I've learned a lot about mental health, interpersonal dynamics, AND beauty routines from this show!
Tune In If. . . You are interested in all aspects of self care, from cosmetics to personality types.
Episodes to Get You Started: How to Find a Good Therapist, Episode 90 // The CBD Episode, Episode 88 // Pubic Hair + The Art of Detachment, Episode 06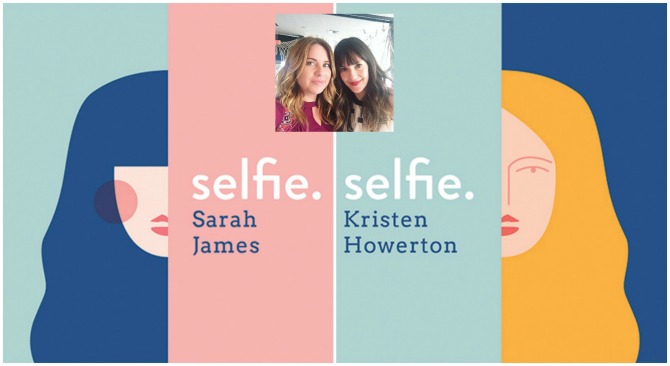 ---
Have you discovered any new podcasts lately? Any favorites to recommend?