Imagine that you are being uprooted from the only life you've ever known. What would you choose to bring with you to the next place? What would you leave behind? What insights did you gain from your journey to this point, and what new insights will you glean in the future? These are the questions posed again and again to Vivian Daly and Molly Ayer, the protagonists of Christina Baker Kline's popular novel, Orphan Train. Though their tales of displacement are separated by eighty years, the stories of these two women are remarkably similar: both are orphans, both face discrimination and hardship, and both have much to teach and to learn – to the reader, and, eventually, from each other.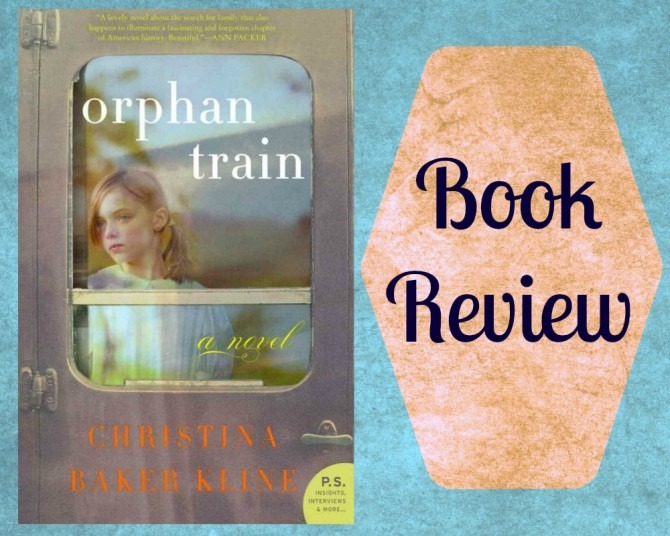 Orphan Train begins in 2011 in the town of Spruce Harbor, Maine. Penobscot Indian Molly Ayer is a troubled teen who has spent years bouncing from one foster home to the next. After getting caught stealing a library book, Molly's only alternative to juvenile hall is a service position helping an elderly widow clean out her attic. Molly's assignment leads to the telling of the book's second story, that of Vivian Daly (born Niamh Power). In the year 1929, Niamh is a young Irish immigrant who finds herself alone in New York City when her family is killed in a fire. Nine-year-old Niamh is taken in by the Children's Aid Society and sent West to be adopted. Though she hopes to be welcomed by a loving family, she is met with unfathomable mistreatment and hardship.
For a majority of the novel, the story moves back and forth between Depression-era Minnesota and present-day Maine. As the two stories unfold, the unmistakable parallels between the two protagonists emerge, illuminating the timeless themes of adversity, resilience, and the universal desire to belong. Eventually, the complete stories of the two protagonists begin to take shape, ultimately dovetailing into one beautiful, heartwarming conclusion.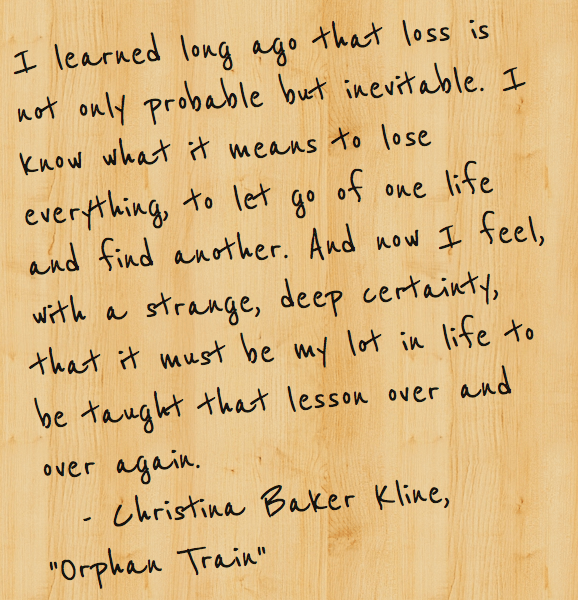 The stories told on the pages of Orphan Train are undeniably stories worth telling, and unlike many dual-narrative novels – which have me rushing through the lesser story so I can re-immerse myself in my preferred tale – I found both of Orphan Train's storylines equally engaging. Unfortunately, the novel is not without its flaws, the most glaring being the fact that the author practically glosses over the titular "orphan train" section of the book. This is a fascinating component of American history, and I would have liked to see this portion of the novel fleshed out a bit. 
In addition to these plot omissions, the novel suffers from several other shortcomings, including underdeveloped characters that rely heavily on stereotypes, and a writing style more befitting of a YA novel than a book geared toward adults. Particularly distracting was the fact that both stories are told in the present tense; I know this is a matter of stylistic preference, but I personally felt that this narrative choice detracted from the overall story.
Lackluster writing aside, Orphan Train is a worthwhile read whose unique and engaging story lines more than make up for its stylistic weaknesses.
My Rating: 4 out of 5 stars.