The only thing I love (nearly) as much as reading, is talking about my reading life. So when I recently came across this list of questions for bookworms, I couldn't keep from answering them myself. My biggest revelation is that I have a very difficult time giving straightforward answers. Apparently my reading life is more nuanced than I'd assumed.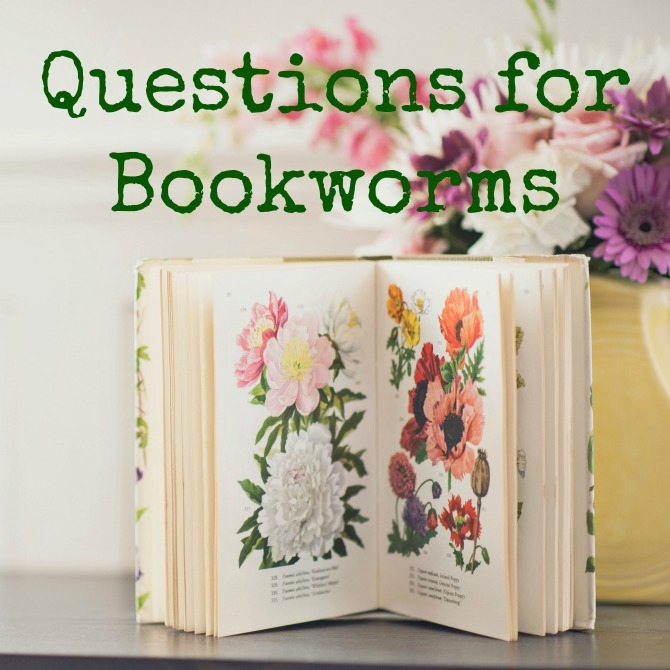 1. HARDBACK OR PAPERBACK?
Neither (and both): I read mostly eBooks or audiobooks, but if I'm going to read a physical book, I don't really have a format preference. Hardbacks do look much nicer on a shelf, though.
2. AMAZON OR BRICK AND MORTAR?
Amazon. (I hope my fellow bookworms won't disown me for this one.)
3. LOCALLY OWNED BOOKSHOP OR BIG NAME CHAIN STORE?
Again, Amazon. (And again, I'm so sorry. I'm working on it.)
4. BOOKMARK OR DOG-EAR?
Bookmark (though the bookmark is frequently something like a napkin or candy wrapper)! NEVER dog-ear. I'm not at all afraid to highlight or write in my books, but bending a page feels like a crime.
5. ALPHABETIZE BY AUTHOR OR ALPHABETIZE BY TITLE OR RANDOM?
In lists, I alphabetize by author. On my shelves, books are ordered by genre: I have separate shelves for each category, and books on those shelves are ordered by size (biggest to smallest).
6. KEEP, THROW AWAY, OR SELL?
Who would throw away a book? I either keep, donate, or pass on to a friend.
7. KEEP DUST JACKET OR TOSS IT?
Definitely keep, but I remove the jacket while reading. I'm loving the new trend of casewrapped hardcovers without dust jackets.
8. SHORT STORY OR NOVEL?
Novel, but I do like the occasional short story. I've really been liking novellas lately.
9. COLLECTION (SHORT STORIES BY SAME AUTHOR) OR ANTHOLOGY (SHORT STORIES BY DIFFERENT AUTHORS)?
Both have their place.
10. STOP READING WHEN TIRED OR AT CHAPTER BREAKS?
Chapter breaks. It's an OCD thing.
11. "IT WAS A DARK AND STORMY NIGHT" OR "ONCE UPON A TIME"?
Both! Especially in the same book.
12. BUY OR BORROW?
Borrow, unless it's a title I know I'll want to return to.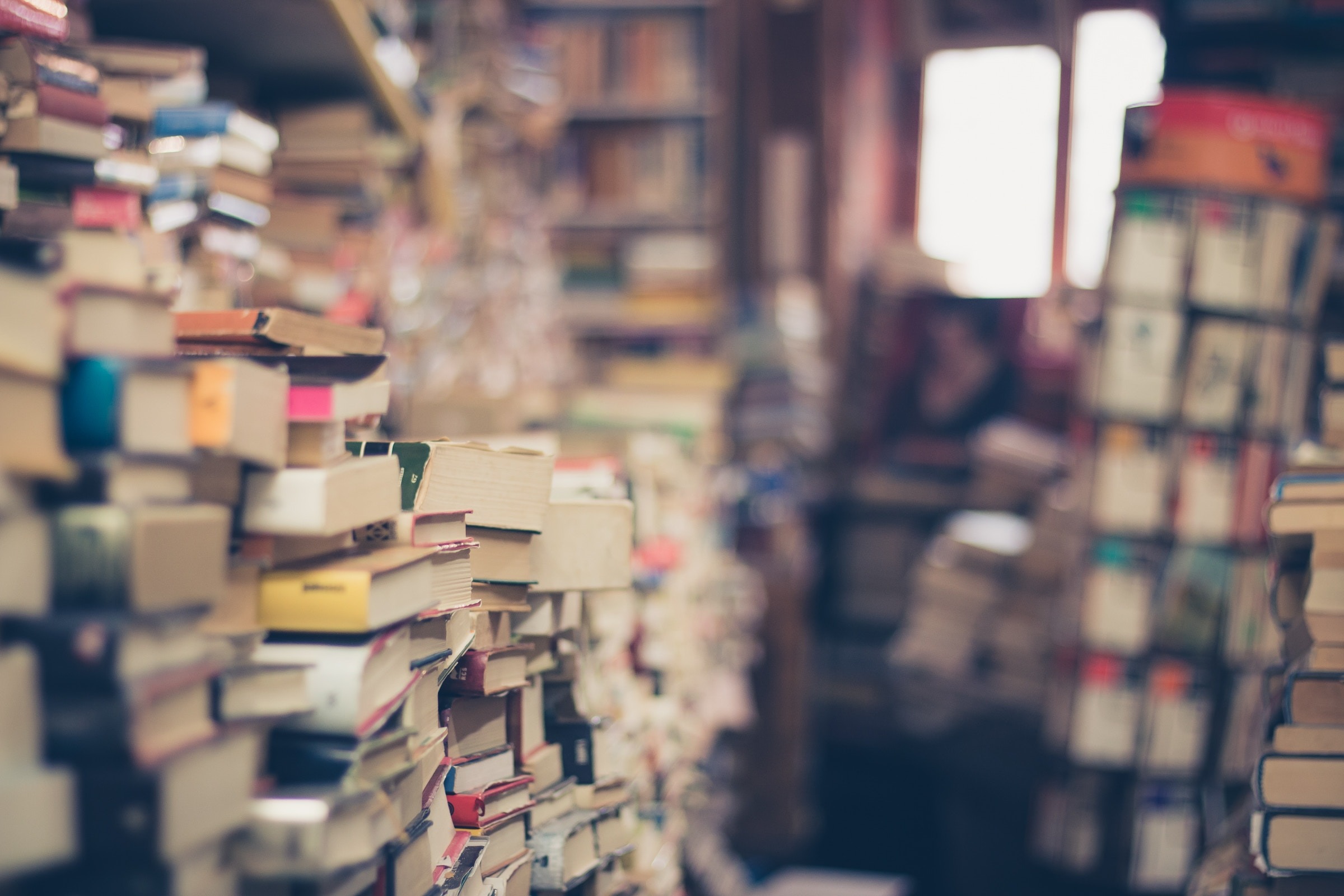 13. NEW OR USED?
I don't buy a lot of books, so if it's good enough to own, it's good enough to buy new.
14. BOOK SELECTION: BOOK REVIEWS, RECOMMENDATION OR BROWSE?
All three. I start with browsing, but always read a few reviews before committing to read.
15. TIDY ENDING OR CLIFFHANGER?
Both? Neither? I don't like super tidy endings, but I can't stand to be left totally hanging. My favorite ending is one that is satisfying but still leaves something left to the imagination.
16. MORNING, AFTERNOON OR NIGHTTIME READING?
Whenever Charleston will let me read! I do most of my reading at the gym, or at night after he's in bed.
17. SINGLE VOLUME OR SERIES?
I can't imagine a world without both.
18. FAVORITE SERIES?
I have to go the expected route with this one and say Harry Potter.
19. FAVORITE BOOK OF WHICH NOBODY ELSE HAS HEARD?
Recapture, by Becky White (Reviewed HERE)
20. FAVORITE BOOKS READ LAST YEAR?
I shared a full recap of all of last year's favorite books HERE. Topping that list were I Captured the Castle, What Great Parents Do, Reading People, and Love Lives Here.
21. FAVORITE BOOKS OF ALL TIME?
Such an impossible question to answer! My All-Time Favorites Bookshelf on Goodreads contains more than thirty favorite titles. A few standouts include And Then There Were None, The Hiding Place, A Gentleman In Moscow, The 7 Habits of Highly Effective People, The Storied Life of A.J. Fikry, Love You Forever, and To Kill a Mockingbird.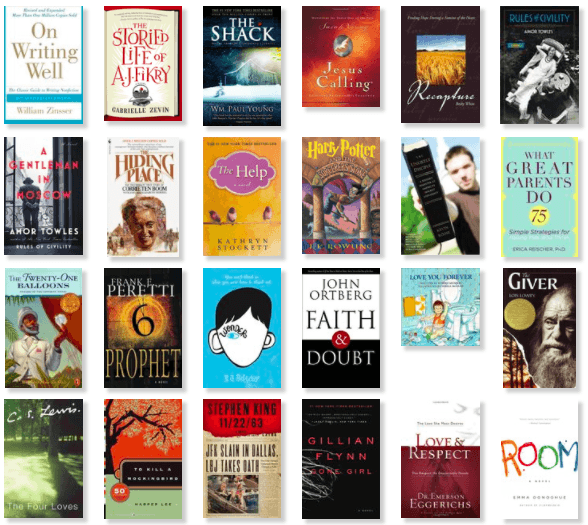 Okay, readers, now it's your turn! I'm looking forward to hearing your answers!