Today's book reviews include two nonfiction titles that are very "of the moment", two novels I've been wanting to read for some time, and a popular new book from a much-loved author. Let's get right to the reviews!
The Family Man, by Elinor Lipman: Henry Archer is a Manhattan-dwelling gay man who recently retired from a career as an attorney. Through a strange series of events, Henry becomes reacquainted with Thalia, the daughter of his crazy ex-wife Denise. Thalia is a twenty-nine-year-old aspiring actress who is posing as the girlfriend of a former sitcom star. Before long, Thalia and Henry have become room mates, and their lives become a tangle of unusual love matches, family drama, legal mishaps, and unexpected friendship.
This is my second Lipman novel, and my opinion of this book was similar to my thoughts on On Turpentine Lane: it's a light, feel-good novel with some humorous moments, but it's not nearly as funny as it portends to be. The characters are a strange mix of endearing and absurd, and the storylines are a little too jumbled and over-the-top to make for truly engaging reading. This is a decent escapist read, but go into it with low expectations.
My Rating: 3.5 Stars. (Rounded down to 3 stars on Goodreads.)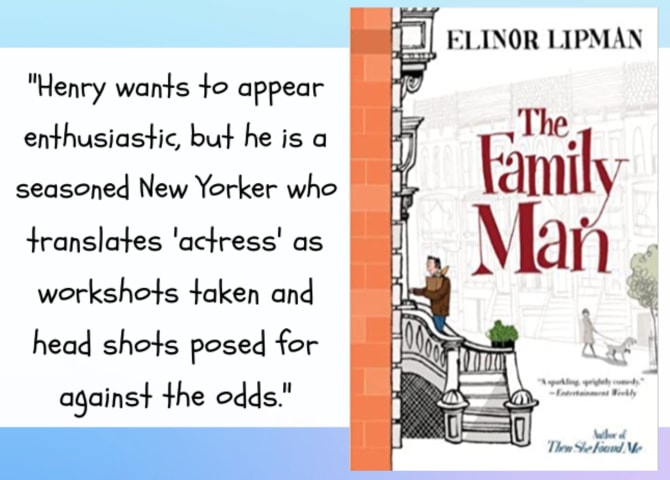 ---
Be the Bridge: Pursuing God's Heart for Racial Reconciliation, by Latasha Morrison: I shared a full review of this book on Monday. It is by far the best book I have read about racism and racial reconciliation: it's hopeful, instructive, and grounded in the truths of the Gospel, and it's a book I'd love for every Christian—black, white, or something between—to read. If you haven't already picked up a copy, PLEASE do!
My Rating: 5 Stars.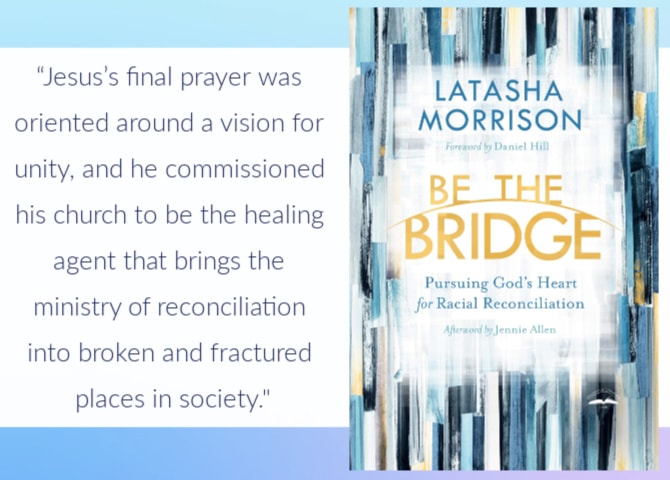 ---
The Glass Hotel, by Emily St. John Mandel: Emily St. John Mandel became a household name (or, at least, a household name within literary households) with her much-loved post-apocalyptic novel, Station Eleven. At its surface, this following act could not be more different, yet there are similarities. Like Station Eleven, The Glass Hotel is a survival tale centering around a crisis. In this case, that crisis takes the form of a financial collapse brought about by an international Ponzi scheme. This broader story is woven in with the up-close account of one woman's personal crisis: her disappearance from a ship at sea.
This is a book that is difficult to summarize, and even more difficult to review without giving too much away. It is a genre-bending novel that leaves the reader in the dark for chapters on end as we attempt to discern the backstories and motives of our characters, and even which exact story threads we should be choosing to pay attention to. The novel is held together with exquisitely-crafted prose, tantalizing story clips, and a haunting array of settings as we move back and forth in time and in and out of reality, traveling from the wilderness of Vancouver island to New York high-rises and eventually out to sea.
The hard-to-follow story and elusive characters kept this from being a favorite for me. However, I commend the author for her creativity and storytelling prowess. While there was a lot that frustrated me about this book, I was blown away by the ending.
My Rating: 3.5 Stars. (Rounded up to 4 stars on Goodreads.)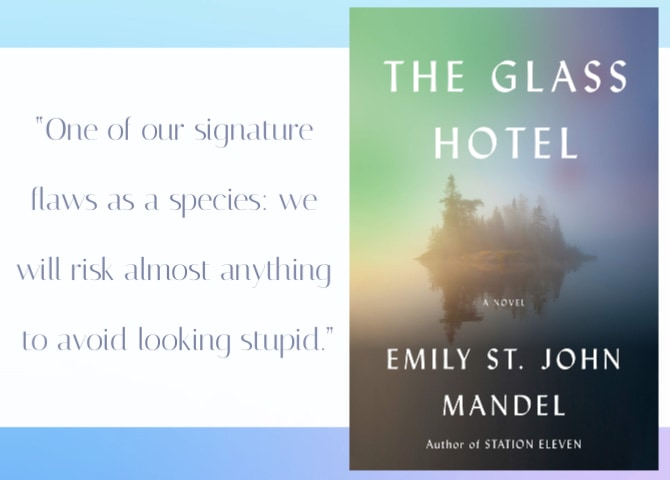 ---
Olive Kitteridge, by Elizabeth Strout: Olive Kitteridge, a retired schoolteacher and mother of one adult son, lives in the small town of Crosby, Maine, with her kindhearted and loyal husband, Henry. Olive is a difficult woman, or perhaps more accurately, a difficult woman to understand: she is stern yet empathetic, self-indulgent but deeply insecure, perceptive while also blind to the hurt in those closest to her. In this collection of short stories we get a deep-dive into Olive's character through a mix of stories directly about Olive and stories about other Crosby locals in which Olive is mentioned or makes a brief appearance.
I've been wanting to read this book for years, and the buzz garnered by the recent release of the sequel prompted me to finally pick it up. I'm familiar with Strout's other works and knew to expect a slow-paced, character-driven novel featuring sparse prose, a loose plot, and keen insights into humanity. The writing here is poignant and perceptive, the format is brilliant, and the stories are uncomfortable but thought-provoking. However, this book falls under the category of "I can see that it is good, but I didn't like it." The tone is dark and most of the stories provide little hope or optimism. While I was intrigued by the character of Olive and impressed with the layers and nuance Strout built into her character, she was not someone I liked or admired, and I was disconcerted by how much of myself I saw in her.
With all that has been going on lately, this dark novel was not something I personally needed to read. Having read such great reviews of the sequel, though, I'll likely pick it up—but only when I'm in a mentally healthy place and prepared for some literary sadness.
My Rating: 3.5 Stars (Rounded down to 3 on Goodreads.)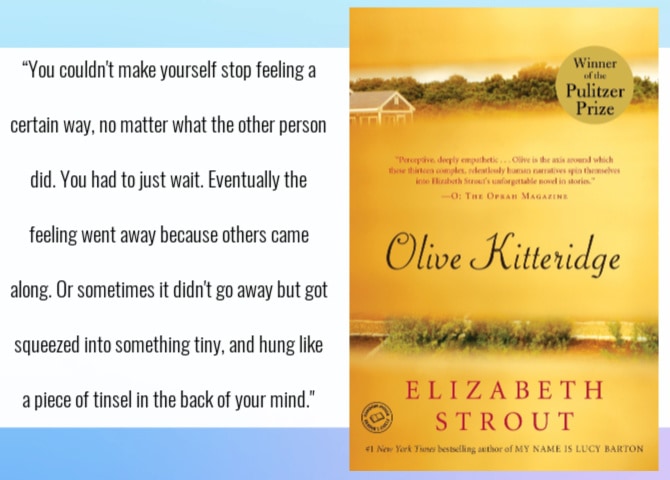 ---
On Pandemics: Deadly Diseases from Bubonic Plague to Coronavirus, by David Waltner-Toews: Well, this is a book I certainly would have had no interest in reading a few months ago. Now that we are in the midst of a global pandemic, I was eager to learn more about deadly diseases of past and present from someone who has spent a lifetime studying them.
Authored by a leading epidemiologist, On Pandemics isn't exactly a riveting read, but it is informative. The book explains that most epidemics have been caused by diseases that originated in animals and made their way to people. The book takes a closer look at why this is occurring more frequently in recent history, and what we can do to solve this problem. In particular, Waltner-Toews makes a case for the ways in which modern farming tactics, global warming, cultural practices, and biodiversity loss have played a role in widespread disease. I appreciated the exploration of ways that solutions can lead to new problems, and an acknowledgment that there are no easy answers or shared opinions, even among the scientific communities.
Though written in an engaging, reader-friendly style, this was still a hard book to get through given the technical subject matter. However, I'm glad that I read it as it helped me to gain a deeper understanding of our current pandemic as well as the general nature of disease.
My Rating: 3 Stars. (Rounded down to 3 on Goodreads.)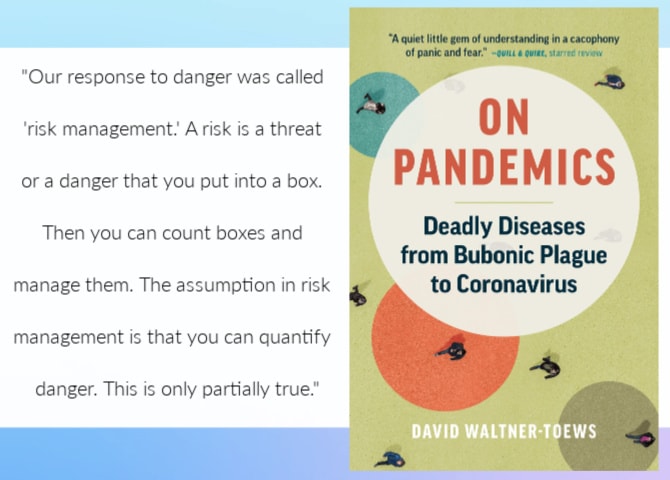 ---
Part two of my July book reviews is headed your way next Wednesday!