Independence Day is such a great holiday. It carries all of the festivity and significance of some of the "big ticket" holidays, without all of the added stress or commercialism. Although 4th of July is a laid-back day, that doesn't mean we can't put some fun into planning for it. Here are my picks for some festive ways to celebrate the upcoming holiday.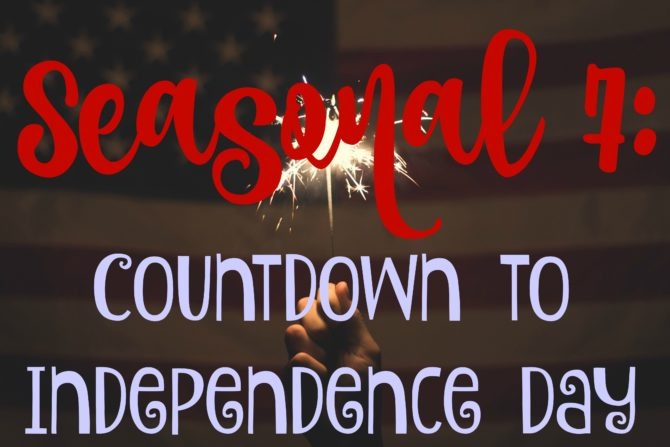 7 Patriotic Treats
These darling treats are sure to steal the scene at your 4th of July potluck. They earn bonus points for being relatively simple to make! I especially love the flower pretzel bites—so easy, but absolutely adorable!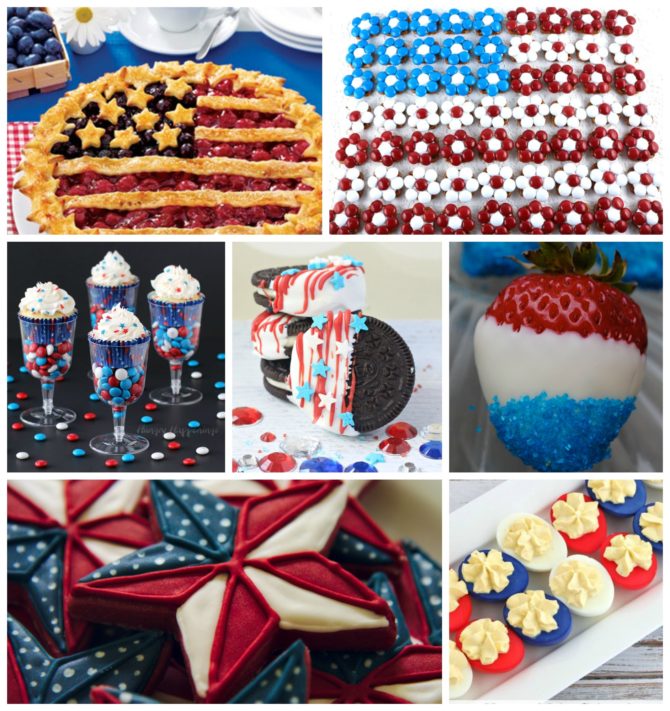 Wave the Flag Cherry Pie // Patriotic Flower Pretzel Bites // Red, White, and Blue Cupcakes // Dipped Oreo Flags // 4th of July Strawberries // Stars and Stripes Red Velvet Cookies // Red, White, and Blue Deviled Eggs
---
6 Ways to Wave Your Stars and Stripes
No holiday party would be complete without a few decorations. These creative decor ideas are cute enough to keep on display for the rest of the summer (or at least for all of July).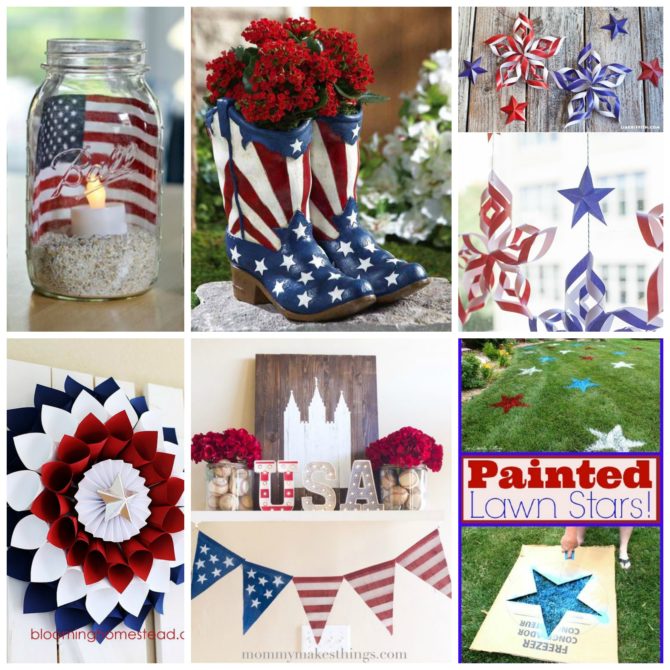 Mason Jar Candle Displays // Patriotic Boots & Flowers  // Fourth of July Paper Stars // DIY Patriotic Wreath // 4th of July Shelf Decor // Painted Lawn Stars
---
5 Flag-Tastic Fashion Statements
I usually go with a simple red or blue t-shirt on 4th of July, but these outfit ideas are a whole lot cuter. How fun are those leggings?!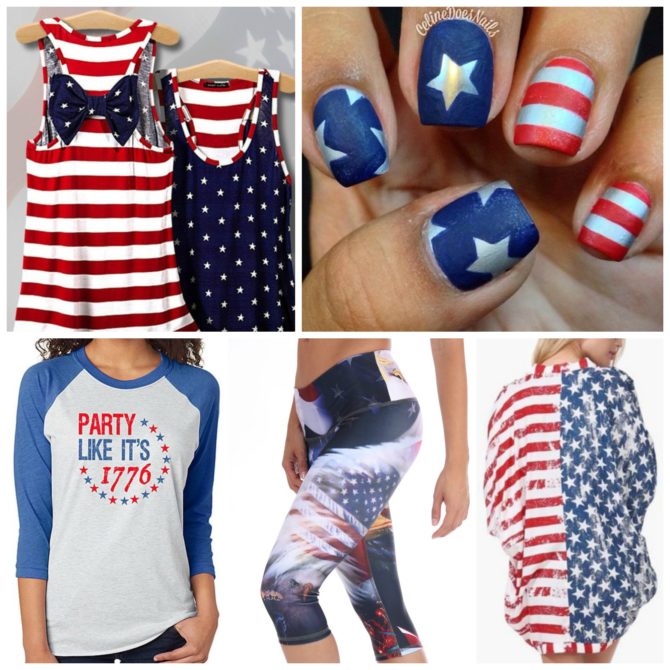 Star-Spangled Tank Top // Fourth of July Nails // Party Like It's 1776 Tee // Patriotic Leggings // American Flag Kimono
---
4 Star-Spangled Crafts for the Kiddos

Let your kids help you prepare for the holiday with one of these cute and clever kids crafts. The firework painting is my favorite; I may have to try it with Charlie once I get over my fear of mixing children and paint!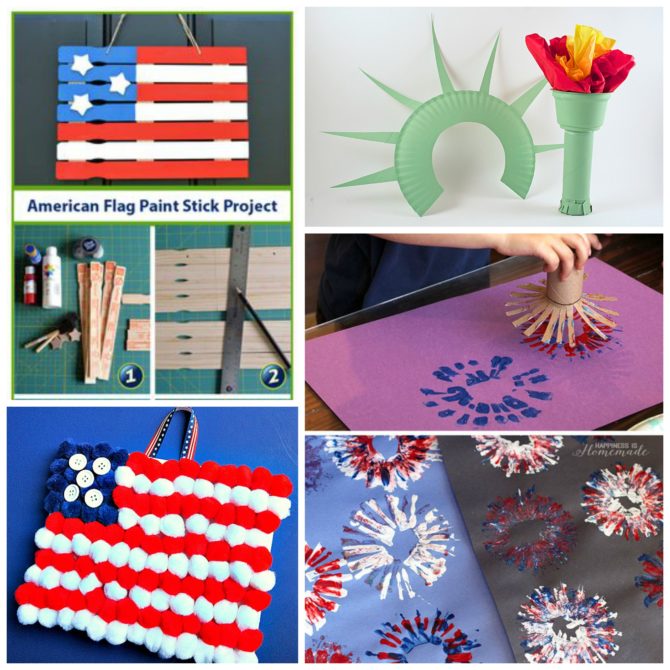 American Flag Paint Stick Project // Statue of Liberty Crown and Torch Noise Maker // Pompom Flag // Fireworks Painting
---
3 Ways to Play on Independence Day

If you're looking for something other than the pool and fireworks to entertain your guests at a 4th of July party, I'm sure one of these games would be a hit.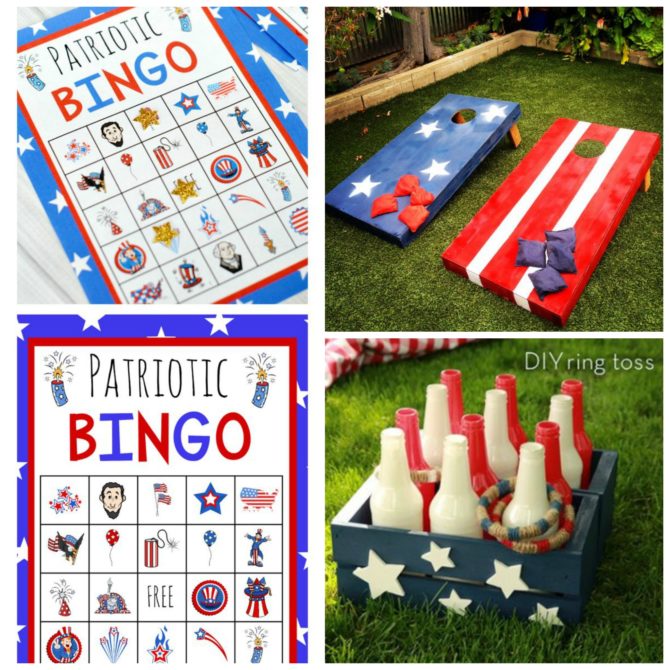 Patriotic Bingo // Stars and Stripes Beanbag Toss //4th of July Ring Toss
---
2 Celebratory Picture Books

Picture books are my favorite way to introduce history to kids. These colorful stories are educational AND fun, and even Mom or Dad might learn a fact or two.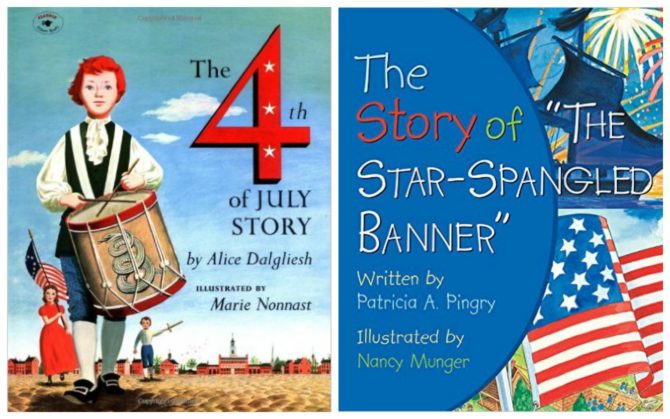 The 4th of July Story // The Story of "The Star-Spangled Banner"
---
1 Awesome Resource for Patriotic Printables
We're cheating a bit here, with 12 for the price of 1! These darling printables are a great way to decorate your home for the holiday. Print them out, stick them in a cute frame, and display them in your home for an instant patriotic tribute.