Since moving to Austin, we've been hearing all about the recent opening of the Magnolia Market silos in Waco, Texas. I am only vaguely familiar with the show Fixer Upper, so I had a hard time understanding the excitement surrounding this store, which is owned by the famous HGTV couple Chip and Joanna Gaines. But the silos seem to have become an instant Texas landmark, so I figured we should make the 2-hour drive out to Waco to see what the fuss was all about.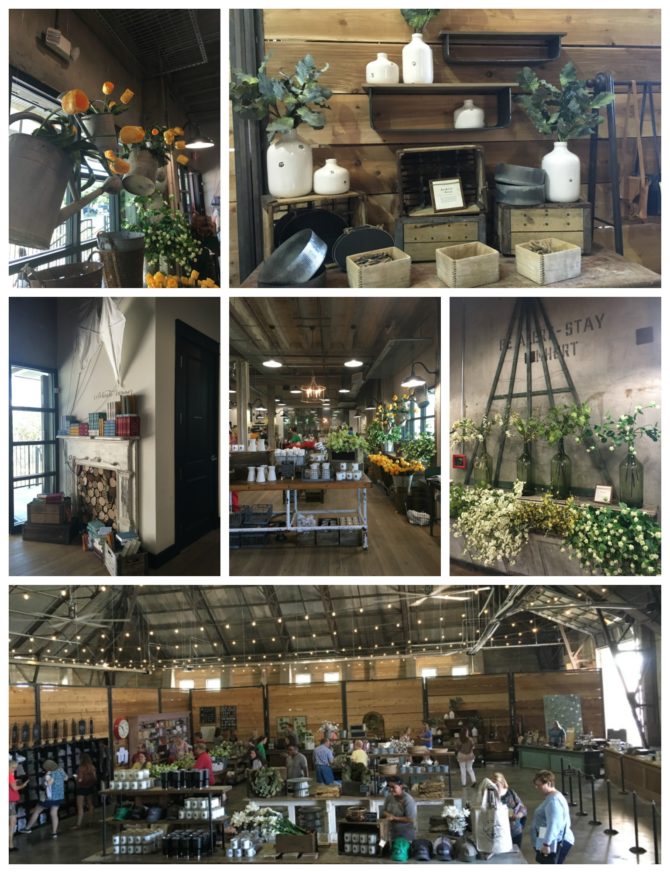 We went to Magnolia Market when my friend Cara was visiting from California. She hasn't seen Fixer Upper either, so I think the magic of the whole "Magnolia experience" was a bit lost on all of us. However, we enjoyed seeing the store, interacting with the friendly employees, and admiring the beautiful displays and "Joanna approved" merchandise. Not all of the store's decór items are in line with my personal decorating style, but I found plenty to love! Here are five of my top picks.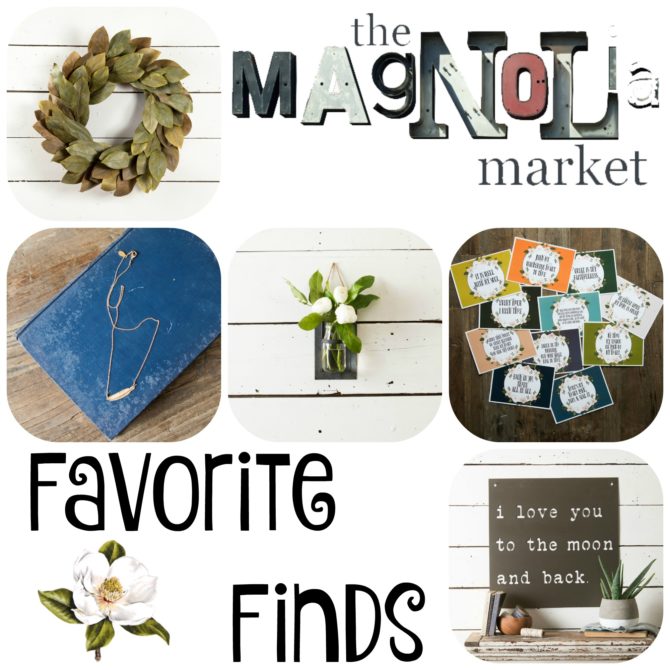 1. Signature Magnolia Wreath: I've been seeing this wreath pop up in home tours around the internet and fell in love before I learned of their source. I went to the Market intending to buy one for myself, but couldn't bring myself to do it after seeing the price tag. I was so excited to receive my own Magnolia Wreath in the mail just a few days later. . . a thank you gift from my friend Cara for hosting her for the week! The wreath is now proudly displayed in our home and I couldn't be happier with it.
2. Feather Necklace: I generally favor chunkier statement jewelry, but lately I've found myself gravitating toward more minimal  styles. This delicate necklace is perfect for layering, and the gold finish is totally on trend.
3. Hanging Flower Jar: I love the simplicity of this bud vase. The store's website says it's one of their most popular items, and I can understand why!
4. Hymn Cards: This set of twelve cards features beautifully printed lyrics from classic hymns. I like the idea of framing these for an inspiration-filled gallery wall.
5. "I Love You to the Moon and Back" Sign: I am smitten with the design of Magnolia Market's metal signs. They all feature wonderful phrases, and this one is my favorite. I am thinking about buying it for a wall in Charlie's play room.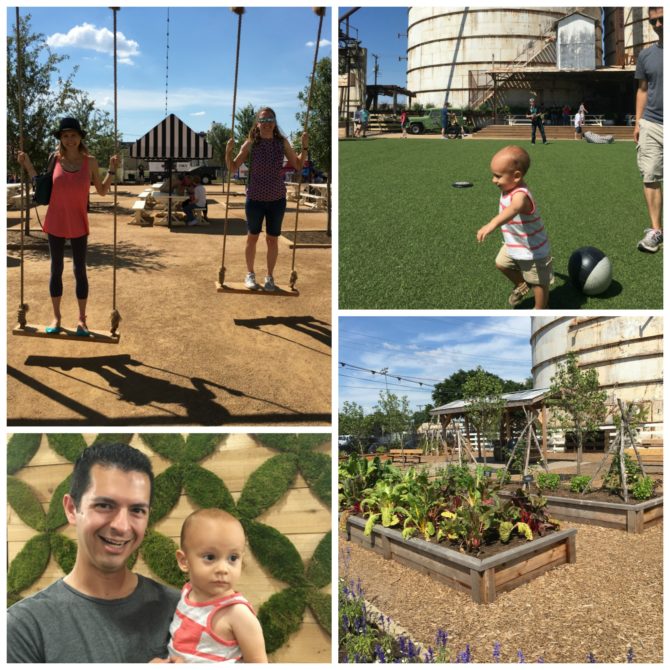 Whether or not you are a fan of Fixer Upper, Magnolia Market's store (brick-and-mortar AND online store) has some wonderful pieces. Spend some time poking around their store and let me know which pieces are YOUR favorites!