It feels like just yesterday that we were carving pumpkins and Trick-or-Treating, but suddenly we are in the thick of November, with Thanksgiving just a week away. As I look ahead to this, my favorite holiday, here are some fun seasonal finds that have me more excited than ever about the Thanksgiving season.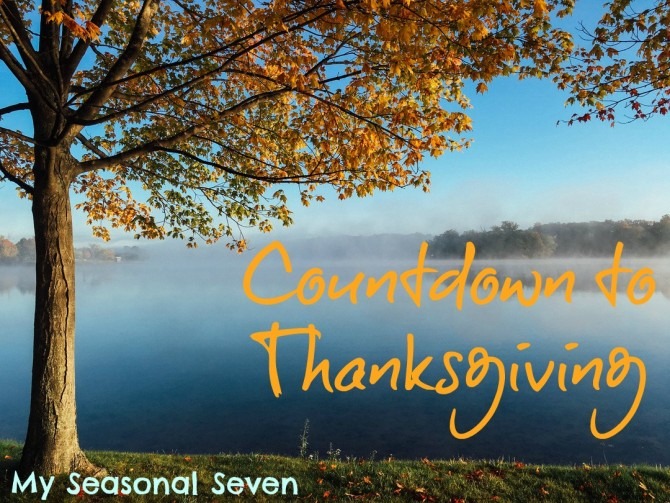 7 Unexpected Dishes
When it comes down to it, we all know that Thanksgiving really is just about the food. Okay, not really, but it certainly is a fun part of the holiday! Each of these seven dishes is a unique twist on a traditional Thanksgiving food. If you're looking to shake up your Thanksgiving dinner without completely abandoning a traditional menu, give one of these unusual recipes a try!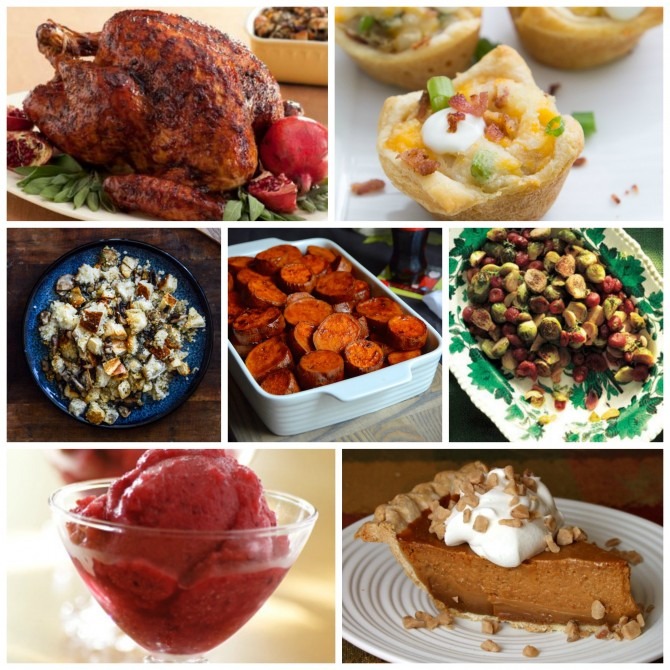 Black Pepper-Pomegranate Molasses Glazed Turkey // Loaded Mashed Potato Cups // Pretzel Bread Quinoa Stuffing with Garlic Butter Mushrooms // Chipotle Coca-Cola Sweet Potatoes // Roasted Brussels Sprouts and Grapes // Fresh Cranberry Sorbet // Dulce de Leche Pumpkin Toffee Pie
6 Pumpkin Spice Products to Try (Before It's Too Late!)
Many claim that Pumpkin Spice Mania has gotten a bit out of hand, but I personally can't get enough pumpkin-flavored products. These fun pumpkin finds are sure to tickle the tastebuds of my fellow pumpkin spice enthusiasts. And while I'd happily eat pumpkin-y foods throughout the year, the season for pumpkin tends to wrap up around Thanksgiving, so if you haven't yet jumped onto the pumpkin-flavored bandwaggon, you'd better do so before it's too late! I highly recommend trying the pumpkin marshmallows, they are INCREDIBLE! (If six pumpkin finds isn't enough, check out this list of 124 pumpkin spice offerings.)
Pumpkin Puffins // Pumpkin Noosa // Dandies Pumpkin Marshmallows // Republic of Tea Pumpkin Spice Black Tea // Food Should Taste Good Harvest Pumpkin Tortilla Chips //  Dreyer's Slow Churned Pumpkin Patch Ice Cream
5 Illustrated Thanksgiving Tales
One of my favorite ways to celebrate a holiday with kids is to share a holiday-themed book: I enjoyed reading seasonal stories with my students when I was a teacher, and this year I've loved incorporating books into our holiday celebrations with Charlie. These Thanksgiving stories are a great way to introduce kids of ALL ages to Thanksgiving traditions from past to present. Cranberry Thanksgiving was a favorite of mine as a child, and my Thanksgiving never feels complete until I've revisited this heartwarming tale.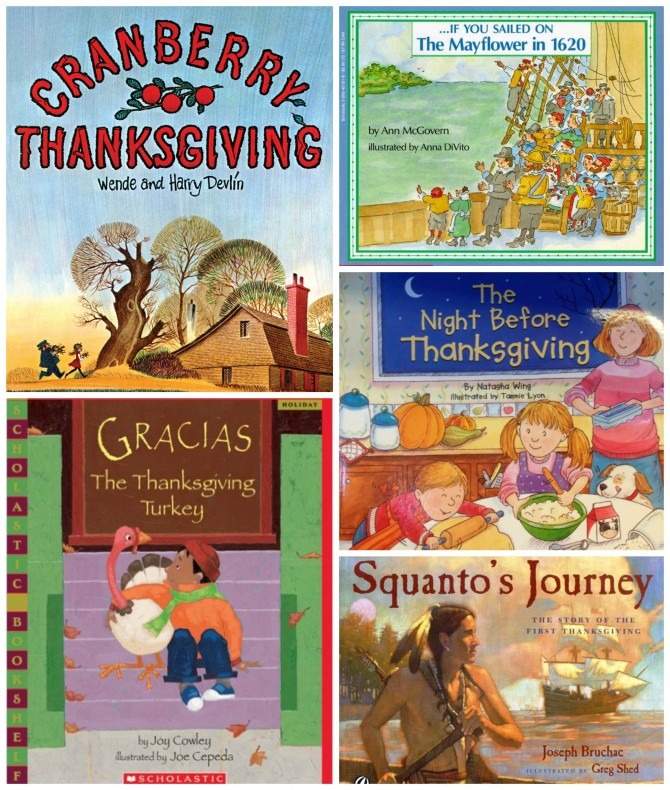 Cranberry Thanksgiving // If You Sailed on the Mayflower in 1620 // The Night Before Thanksgiving // Squanto's Journey // Gracias the Thanksgiving Turkey
4 Harvest-Themed Design Stars
I love seeing the beautiful and creative ways that people use seasonal decor to add a festive flavor to their tables, mantles, and homes. I am in love with each of these gorgeous Thanksgiving-themed scenes and wish that I had the creativity to adapt these designs for my own home.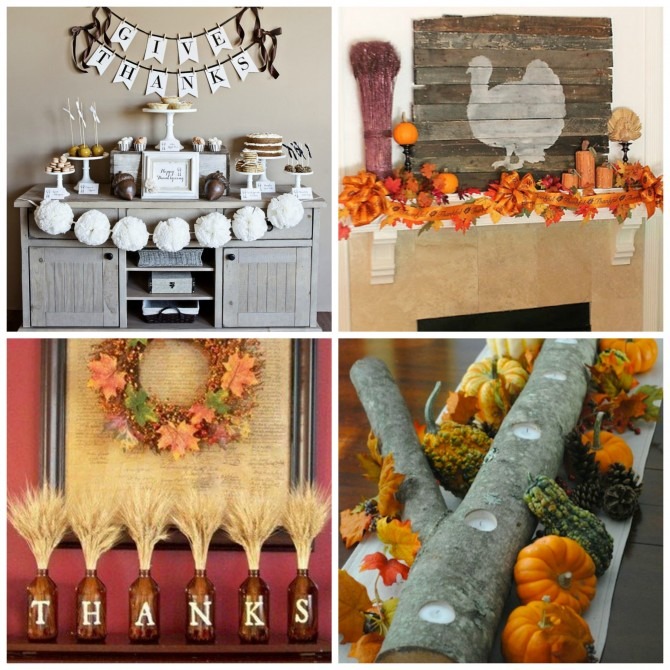 Give Thanks Buffet // Lumber Turkey Silhouette // THANKS in a Bottle // Branch Centerpiece
3 Fun Thanksgiving Crafts
Looking for a hands-on activity to occupy the kids while you prepare your Thanksgiving feast? These adorable crafts are kid-friendly and would provide kids with a fun and easy way to contribute to a colorful Thanksgiving tablescape.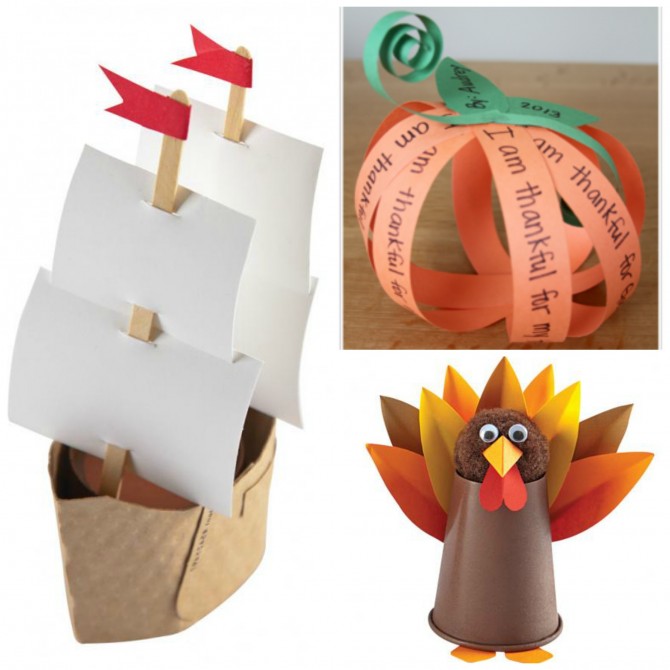 Mod Mayflower // I Am Thankful Pumpkin // Tabletop Turkey
2 Turkey-rific Ways to Play
If crafts aren't the best source of pre-dinner entertainment for your kids, perhaps one of these other activities would hold greater appeal. Everyone loves a good Mad Lib, and a Thanksgiving-themed one sounds like all sorts of fun. And this turkey LEGO set simply couldn't be any cuter!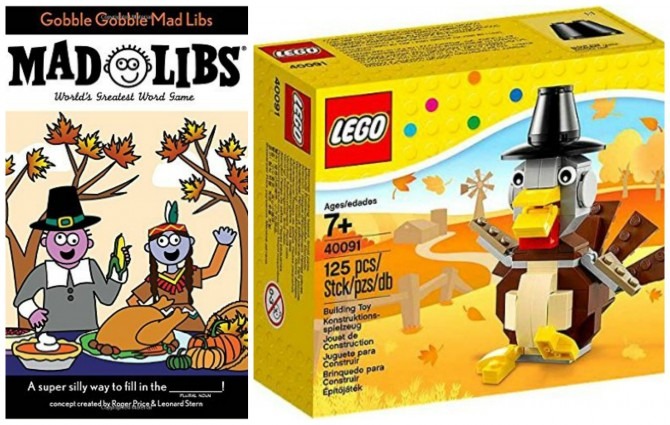 Gobble Gobble Mad Libs // LEGO Thanksgiving Turkey
1 Gratitude-Themed Tradition to Try
Turkey on the Table encourages family members to express and display gratitude by writing notes of thanks on the turkey's feathers and then sharing them over the dinner table. An added bonus is that each turkey sold provides meals for ten families in need. This is definitely a tradition worth trying out.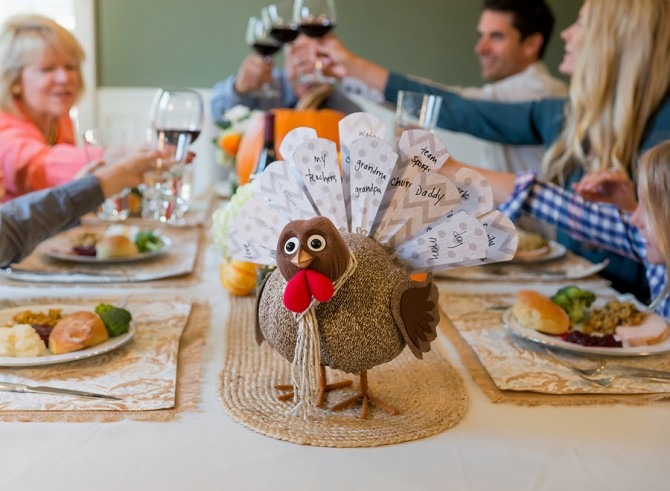 ---
How will you and your family be celebrating Thanksgiving this year? Any secret recipes or traditions you're willing to share? I'd love to hear about them in the Comments!