One of the greatest gifts my parents gave to me was instilling in me a love of reading. My mom and dad are both avid readers themselves, and our home was always filled with a wide assortment of reading material. Some of my earliest memories are of reading stories before bed (and then tucking those books under my pillow to promote good dreams), and we continued to share read-alouds over the breakfast table up until I moved out for college. My childhood was filled with more books than I could count, and though each one left its own unique print on my impressionable young mind, there were some that were truly transformative. These books were not necessarily my favorites (though some were), but each one served a pivotal role in the formation of my attitudes toward books, reading, and even life itself. Here are seven of the books that played a key role in shaping my youth.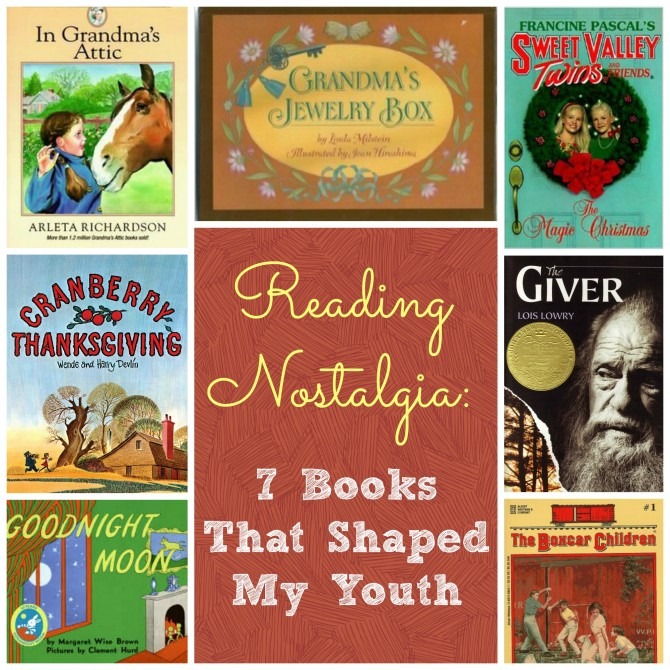 Goodnight Moon, by Margaret Wise Brown: This is the book that started it all. It was my #1 favorite picture book as a child and I would ask my parents to read it to me again and again. As an adult, it's not my all-time-favorite children's book (that designation goes to Love You Forever), but I can still appreciate its classic simplicity and cozy tone. When Charlie was born, we received several copies of this book in its various forms—board book, pop-up, modern re-tellings—and I hope it becomes one of his favorites as well. Side Note: It is amazing how many picture books have been written about going to sleep. I think bedtime is the theme of more than half of Charlie's books!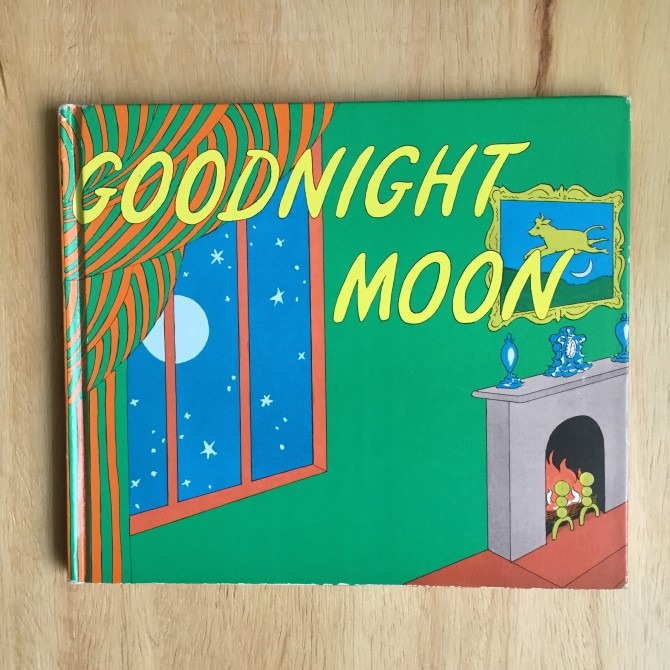 Cranberry Thanksgiving, by Wende Devlin: Growing up, I was a huge fan of Mr. Whiskers and the rest of the Cranberryport gang. We owned a few books from this series, but Cranberry Thanksgiving was my favorite. It never felt like Thanksgiving until we'd read this book, and it was a big part of why Thanksgiving was my favorite holiday (and still is). The book's message of looking beyond people's outside appearances also left its impression on my young mind.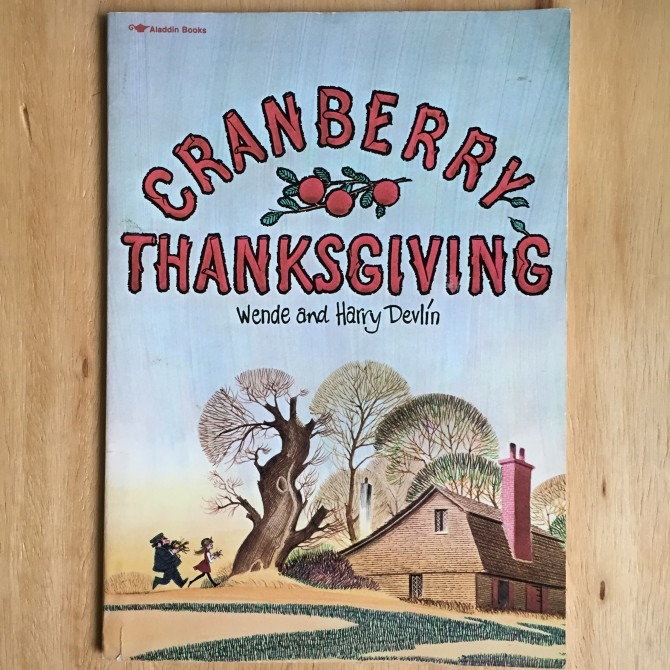 Grandma's Jewelry Box, by Linda Breiner Milstein: Like many dads, mine would often bring home books, stuffed animals, and other small gifts for his only daughter, and Grandma's Jewelry Box was one of his best picks. I would spend hours admiring the necklaces and trying on the pop-up rings within this three-dimensional book, but my favorite page was always the last one, where my dad had written a personal message about how I was his greatest treasure. I found so much comfort in those scrawled words and in the knowledge that I was my dad's little princess. This book also ignighted a lifelong passion for accessories, especially antique jewelry.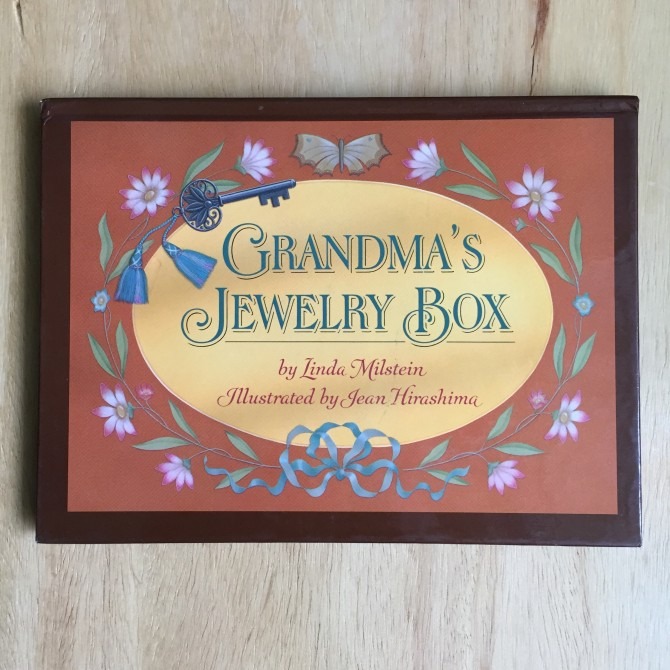 Grandma's Attic Series, by Arletta Richardson: Over the years, there were a few read-alouds that our family came back to time and again: Mrs. Piggle-Wiggle, the Little House books, and—my favorite—the Grandma's Attic series. In these heartwarming stories, a grandmother shares stories of growing up on a farm in the 1800s. Our whole family loved the humor in these books, and we appreciated each story's moral lesson, which always sparked interesting dinnertime conversations. These books contributed to my current love of historical fiction, and they demonstrated the value that lies in listening to the stories of older generations.
The Boxcar Children, by Gertrude Chandler Warner: It was Benny and the rest of the Alden children who introduced me to the wonders of a good whodunnit, and for that, this series will always hold a special place in my heart. After working my way through the Boxcar books I moved on to the Bobbsey Twins and Nancy Drew books before graduating to Miss Marple and Hercule Poirot. To this day, mysteries are my favorite genre, and these subsequent books might never have made their way onto my bookshelf if it weren't for that iconic boxcar. This series also holds significance because The Boxcar Children Cookbook was my very first collection of recipes; it served more as an entertaining read than a recipe source . . . not unlike most of the books in my present-day cookbook collections, now that I think about it!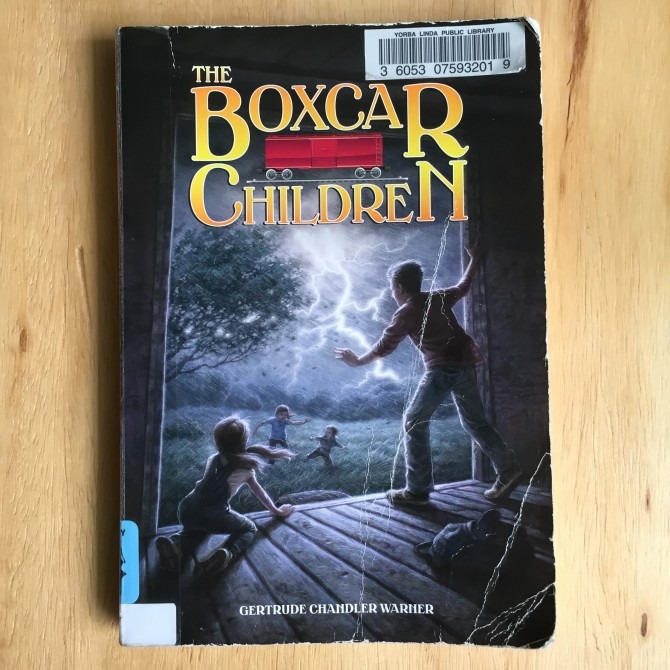 Sweet Valley Twins: The Magic Christmas, by Francine Pascal: My younger self certainly wasn't above reading fluffy series books (I think I read every one of the Babysitter's Club books available at my school library), but I never really joined my peers in their excitement over the Sweet Valley Twins. However, I won this particular book at a holiday book exchange and it immediately became my favorite book of my elementary years. In it, Jessica and Elizabeth Wakefield venture into a magical world that went on to serve as the setting for my personal make-believe adventures. I had a vivid imagination as a child, but this book took my daydreams to new heights, and in the years before Harry Potter, it completely satisfied my craving for a bit of literary fantasy.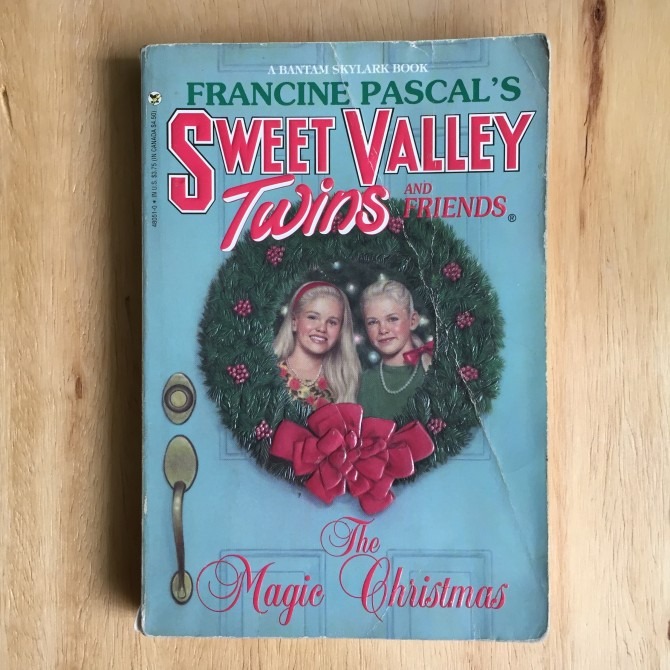 The Giver, by Lois Lowry: This book is one that was introduced to me when I was a bit older (I was 14 when I first read it), but I believe it shaped my political views more than any other single piece of fiction. The Giver gave me a more complete understanding of government and alternative societies, and it provided me with a framework through which to understand everything from historical events such as the Holocaust, to present-day political debates on subjects like freedom of speech and the sanctity of life. As an teacher, I've reread The Giver with several groups of students, and I always look forward to hearing their insights and watching their own perspectives shift as the result of a simple book.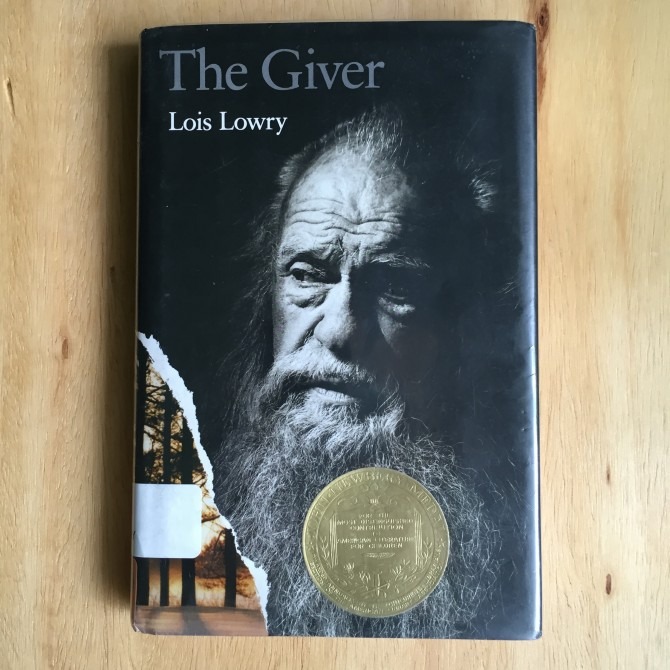 I never cease to be amazed by the powerful role that books play in our lives. I am hopeful that my own children will become avid readers like their mama, and I'm interested to see which books go on to prove significant in their development.
Looking back on your childhood, which books stand out to you as having been more than "just a book"? Are there any books that you are eager to share with your children, or are there books that your kids have already latched onto? I'd love to hear your stories of literary nostalgia!