My goodness, what interesting times we are living in. For the first time in possibly ever, I think it's safe to assume that whoever you are and wherever you live in the world, your life has been turned upside down in recent weeks. A global pandemic, mandated social restrictions, national homeschooling and working from home. . . all of this is entirely new territory, and while things may (will?) eventually be okay, I doubt that any of us will ever be quite the same after this.
These are unprecedented circumstances that will likely be studied for years to come, and I've seen many sources encouraging people to document their experiences through journals, pictures, and scrapbooks. As I'm already in the habit of documenting all of my experiences here on the blog, I've been quick to take up the challenge. And since I'm still attempting to get my mind around all that is going on (I'm sure you all are in the same boat), I've found the practice of processing through writing deeply therapeutic. What follows is a recounting of my experiences in the past couple of weeks, as well as some reflections.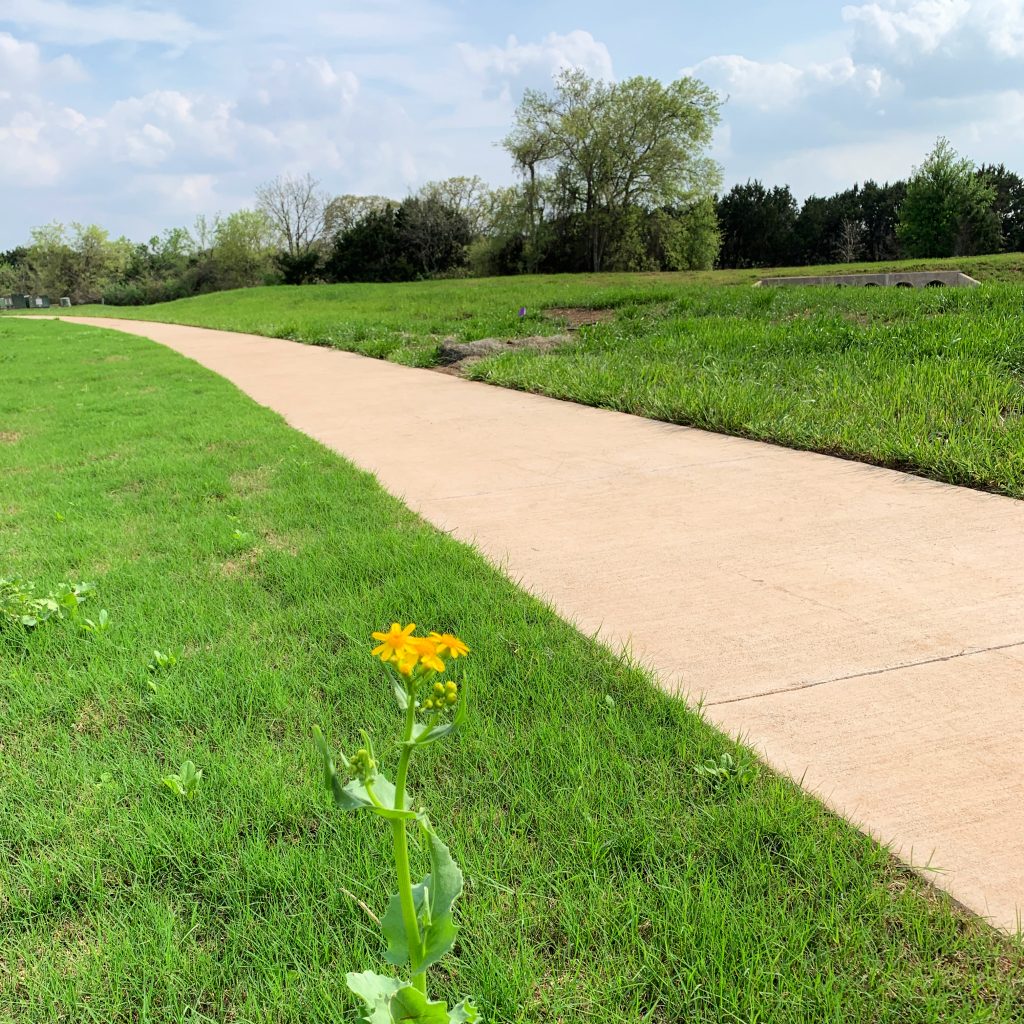 It's difficult to fathom that just a month ago, the coronavirus wasn't even on my radar. Luke follows the news more closely than I do, and when he mentioned a few weeks ago that other countries were falling like dominoes due to a new virus, I naïvely believed that it was an international problem that might affect our stock market but not much else. We jumped on the opportunity to refinance our home, and Luke went to Costco to stock up on water and some canned goods (didn't think to get the toilet paper. . . ), but not much else changed in our household or in my perceptions that this wasn't something I needed to be concerned about.
It wasn't until two weeks ago that I started to understand the severity of this situation for many Americans, and with news of toilet paper shortages and empty grocery shelves, I was much more concerned about national panic and overreactions than with the virus itself. As I wrote just last week, I don't tend toward anxiety in these types of situations and I did my best to go about business as normal for our family.
It was on Thursday, March 12, that my mindset began to change. I never watch the news (we don't have television in our home, and I choose not to follow the news online), but that afternoon I went to get a pedicure, and the televisions there were filled with alarming news coverage. Anxiety began to creep in—again, not about the virus itself, but about our reactions to it. I couldn't believe that schools and businesses were shutting down, that events were being canceled right and left, that people were choosing to stay home.
The next day I went to our local H-E-B for my weekly grocery run and was shocked by what I encountered. The parking lot was overrun with cars, and I had difficulty finding a parking spot, let alone a shopping cart. A kind woman passed hers off to me after unloading her bags into her car, and as she did so, she warned me that it was a madhouse in the store. She was right: lines stretched to the back of the store, individuals were clearly anxious and much more aggressive than I've ever encountered in a shopping situation, and frazzled customers wandered the aisles attempting to find something to fill their carts—which wasn't easy, because the shelves were practically empty: the freezer, bread, dairy, and meat sections were entirely bare, as were the aisles that once held canned and paper goods. There was still plenty of produce, as well as an untouched display of fresh pies (for Pi Die) that felt eerily reminiscent of the musicians playing on the deck of the Titanic. I purchased what I could, and for the first time began to worry about how I would feed our family until all of this blew over.
I'll admit that that frightening shopping experience affected me more than I wish it had. I began to settle into panic mode, which I tried to manage by taking practical—rational—steps to prepare for the coming weeks. I ordered basic supplies like diapers and wipes and laundry detergent (all of which we were nearly out of) on Amazon, spending much more than I normally would because most of my go-to bargain brands were sold out. Luke set up alerts on the Costco and Target websites so we could order toilet paper when it came available. With news of more cancellations and closings and social distancing being recommended, Charleston and I had a (kid-friendly) conversation about what was going on, and we sat down to make a rough schedule for our coming days at home.
Which leads us to today. We've now been home for more than a week, venturing beyond our neighborhood only to buy groceries. When I went for my weekly H-E-B run last Wednesday night, I encountered an even more dire situation: there were no crowds, but also no food (as in, none); however, the store employees assured me that they restock every night, so I returned mid-morning on Thursday. That time seemed ideal, as I was able to avoid early morning crowds (apparently people begin lining up at the door at 5:00 for the 8:00 opening), but shelves hadn't yet been picked over. The atmosphere in the store was much friendlier than I'd sensed on previous visits, and I was able to stock up on some nonperishable items, which has me feeling much less anxious over our family's current food situation (though we are still getting alarmingly low on toilet paper. . . ). I was even able to find some eggs and meat with which to prepare a Keto meal for a sick friend whose meal train I was signed up for.
I recognize our family's privilege in all that is going on. My heart goes out to those who are out of work, who are struggling to balance kids suddenly at home, who are extroverts and missing out on social time, or who have compromised immune systems and are most susceptible to contracting the virus. Thankfully we don't fall into any of those camps. Luke's job is secure (for now), and he has been working from home for four years, so he's not having to adjust to a new at-home work environment. We never eat out, so enjoying all of our meals at home is another adjustment we haven't had to make. And as homebodies, we haven't been too affected by event cancellations. So far, doing things like church at home (pictured below) has been kind of fun.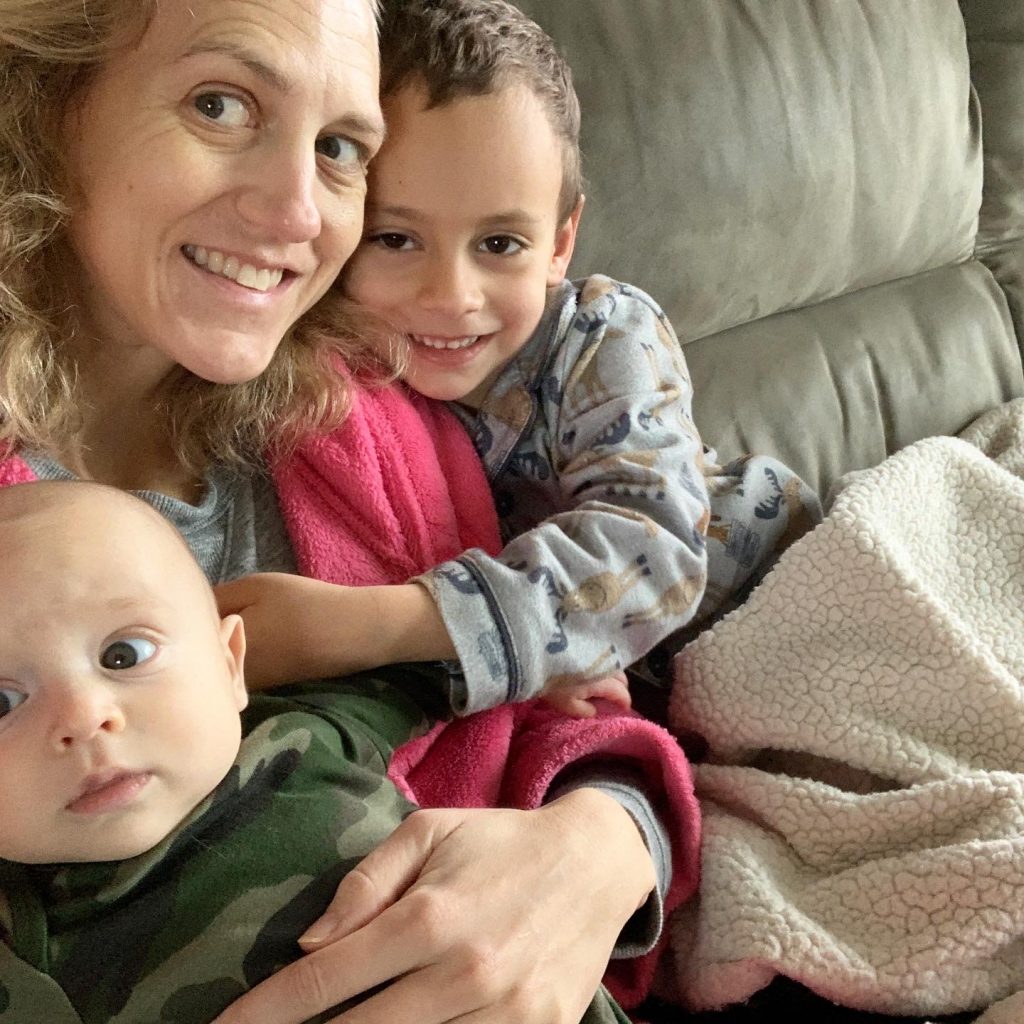 As for me and the kids, we have been preparing for social distancing since September, as we we've really not gotten out much since the twins were born. While I do miss our daily trips to the gym, our play dates, and our MOPS and Bible Study groups, we are already accustomed to spending quite a bit of time at home. Charleston isn't missing out on any activities or school, since we chose not to enroll him in anything this spring. And I'm loving all of the newly available homeschooling resources that are supplementing the school work we'd already been doing at home. An added bonus to all of this is that we coincidently chose to sleep train the twins just before social distancing was put into place, and our now-open schedules are allowing us to go all-in with these efforts without trying to work naps around our daily activities.
That's not to say that our family rhythms have remained entirely unaltered, and I am doing my best to balance the uniqueness of current circumstances with a need for structure and routine. I've seen many families implementing fairly rigid schedules, but with the twins' nap times and other needs still in flux, we've found that a more flexible schedule (with set activities, but not set times) works best. The things we are doing every day to stay healthy and sane include: getting dressed each morning; going for a walk/scooter ride (as the weather allows); spending some time doing school work (a combination of workbooks, reading, learning games and activities, and sometimes educational apps); studying God's word; doing my daily exercises (Charleston joins me); and prioritizing good food and sleep (as much as possible with two infants). To preserve consistency, we are eating meals at our regular times, maintaining the kids' usual bedtime and wake times, sticking to Charleston's screen time rules (video games and tv on weekends only), and keeping up with regular laundry and cleaning schedules. For my own mental health, I am limiting time on social media and attempting to avoid the news as much as possible (I'm not always great at this). Instead, I am trying to stay connected to friends and family through phone calls, text messaging, and group chats.
Like many I've talked with, I'm still struggling to make sense of the "big picture" of our situation. I have come to recognize the severity of this pandemic and am thankful for national and local efforts to save as many lives as possible. I am not fearful for the health of our immediate family members, as we are not high risk, but I am more than happy to do my part to stay home in an effort to protect vulnerable members of our society. However, I do worry about the long-term social and economic implications of taking such drastic measures. We have no idea what our lives will look like in the weeks, months, and years ahead, and that is terrifying. I am working on holding space for these feelings of fear and anxiety—all completely legitimate—while continuing to trust that GOD IS IN CONTROL.
In my wildest nightmares, I couldn't have predicted what lay ahead when I decided to choose joy in 2020. More than any other time in my life, I am thankful to have faith in a Lord who is bigger than the most dire of circumstances, and focusing on His provision has kept me afloat in recent weeks. I've also found comfort in focusing on the silver linings of this situation, of which there are many.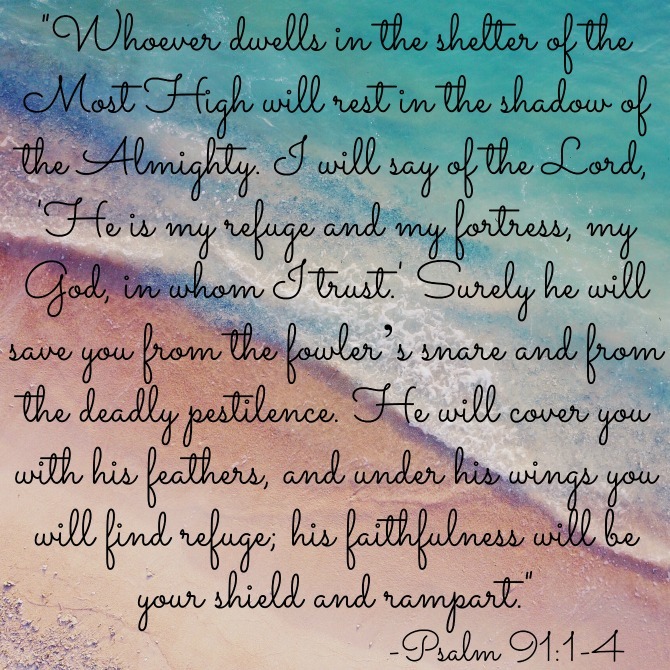 THE SILVER LININGS:
+ We are all getting a masterclass in resilience and resourcefulness.
+ We are experiencing a national sense of community and camaraderie as we all weather this trial together.
+ Our fast-paced society has a mandated "opportunity" to slow down. I have a feeling many will begin to recognize how unmanageable their schedules had become.
+ We are being forced to reexamine our priorities, and we have plenty of time to do so. I am sure the drastic changes are leading many people to confront personal demons (addictions, unhealthy habits, etc.) for the first time. This could pave the way for true healing for many.
+ We (as individuals and a nation) will be better prepared to handle similar crises in the future.
+ We all have time to focus on home projects we've been putting off. I'm personally feeling pretty good about all of the spring cleaning tasks I tackled last week.
+ Our hair, skin, and nails will get a nice break from makeup and hair and nail treatments. (Yes, this one is very superficial, but I am embracing this chance to go all natural for a bit.)
+ We have been given the gift of time with our families. Maybe the family dinner table will make a comeback after this!
+ The timing is ideal: this is taking place in the spring, when it is neither too hot or too cold to spend time outdoors. We also aren't missing out on Thanksgiving or Christmas activities and gatherings, which would be heartbreaking.
+ We are still able to connect virtually. I can't imagine how difficult this social isolation would have been in the days before phone calls, text messaging, and other routes of communication.
+ So much of our lives are lived online that many businesses, churches, and schools are able to continue. Even our own community group will be continuing to meet weekly on Zoom.
+ There have never been so many wonderful (free!) resources available for online learning and entertainment. Our family is definitely taking advantage of many of these.
+ Many people will likely learn how to cook and entertain themselves for the first time.
+ Homeschooling and remote work (two things I'm a big fan of) will likely grow in popularity as more people see how feasible these options are for families.
+ Our society is becoming aware of the importance of cleanliness and good hygiene. Perhaps incidences of the flu will decline in future years as people take precautions such as vaccinations and hand washing more seriously.
+ We all will recognize how much we rely on community (even us introverts!).
+ We will become aware of our privileges and how much we have taken for granted. This is an opportunity for kindness and generosity to shine!
+ When times are difficult, the Gospel flourishes. As people seek answers and comfort, my prayer is that they look for—and find—Jesus!
In listing these "bright sides," I don't mean to diminish the hardship many are experiencing. I can't imagine how hard it would be to appreciate these positives in light of sudden and unexpected poverty or illness—both of which are a reality for many right now. But for myself, I have found it much more helpful to focus on being grateful for the good of our situation than allowing myself to ruminate over the bad.
None of us knows what the future holds for our nation. But this situation has made it abundantly clear that we never really did. All false perceptions of security and control have been stripped away, and now all we can do is take things one day at a time, choosing to do each next right thing and trusting that the Lord is in control. He knows what is in store for all of us, and in these unprecedented and anxious times, he is our only secure source of hope.