With summer fast approaching, I know many of you are formulating summer travel plans, so I thought it would be fun to dedicate this month's Tried and True post to some of our family's favorite travel gear!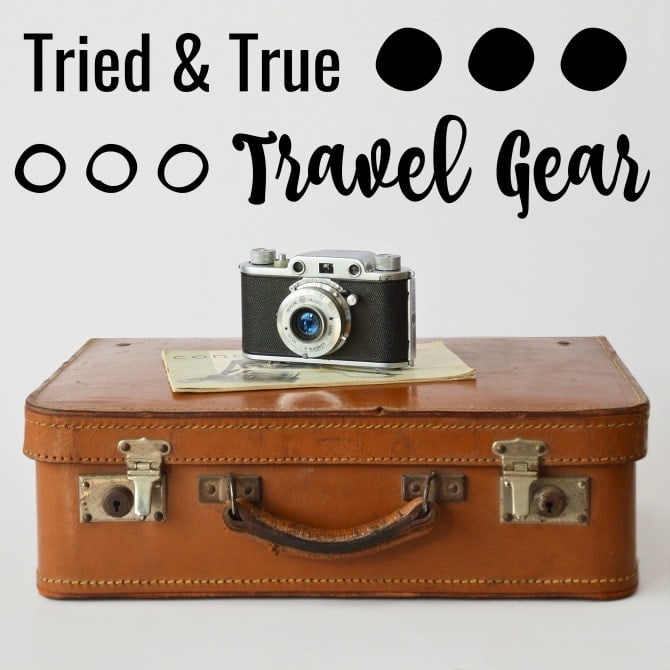 I'll begin with the caveat that our family does NOT do a lot of traveling. We've only taken one flight since Charleston was born, and that was domestic; we've never traveled internationally as a family (though we certainly hope to one day!). Our travel mostly consists of two annual road trips from Texas to California to visit family. But despite the limited scope of our travel, we've accumulated a number of travel items that perfectly suit our needs and that I happily recommend.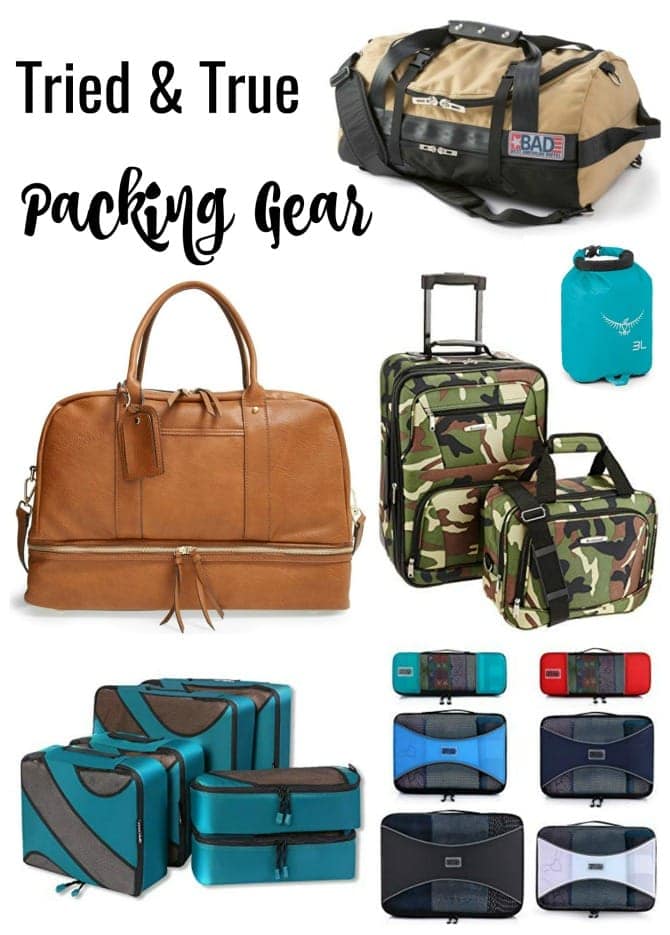 BAD Bags Backpack Duffle ~ This is the bag Luke uses when we travel. It's durable, water resistant, deceptively roomy, and contains inner pockets for easy organization as well as backpack straps that make it easy to carry. Luke is able to fit two weeks' worth of clothes in this bag with room to spare.
Osprey Ultralight Dry Sack ~ Designed for backpackers (which we are not), this waterproof bag is great for compressing items when you're packing light and don't need a full set of packing cubes.
Sole Society Mason Weekend Bag ~ I can't say enough great things about this duffle! It's attractive, durable, and easy to carry, and I love the zip-around compartment at the base (great for holding shoes). I'm a chronic over-packer so I usually can't get away with using just this bag for a full week, but it could easily hold everything you would need for just a weekend away.
Rockland Luggage 2 Piece Set ~ We bought this set for Charleston a couple of years ago, and it's been perfect for him! The rolling suitcase is small and light enough for him to pull on his own, but big enough to hold a week's worth of his clothes and shoes. The additional tote worked well as a diaper bag when he was younger; we now use it to pack extra toys. The set comes in dozens of additional colors and patterns.
Bagail Packing Cubes ~ I have no idea how I ever traveled without packing cubes, they make travel a breeze—especially on road trips, when you don't want to have to unpack an entire suitcase every night. This lightweight set (available in several color options) comes with six cubes in three sizes. The cubes keep my suitcase nice and organized, and they compress items to save space.
Pro Packing Cubes ~ These are the packing cubes Luke uses, and they are another excellent option. Though slightly heavier than the Bagail cubes, they are also more durable. Available in several color options.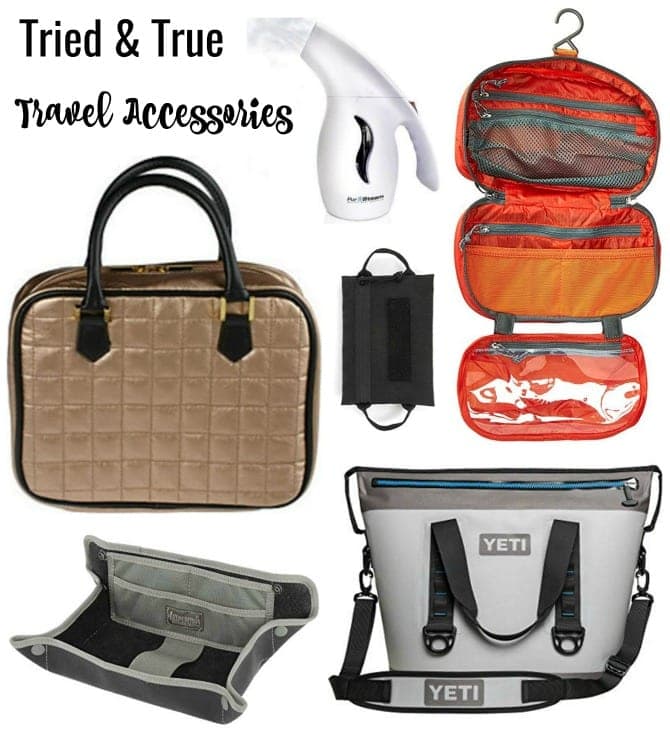 PurSteam Travel Garment Steamer ~ This is the steamer I regularly use at home, but it's actually marketed as a travel steamer. It's compact and comes with a convenient travel pouch, making it perfect for business trips or other travel where you want your blouses or dresses looking freshly pressed.
Safekeeper Jewelry Case ~ We all know that I'm somewhat accessory-obsessed, and I always travel with more jewelry than clothing. This is the only case I've found that actually offers more jewelry storage than I need! It contains 28 clear-front pockets of various sizes (perfect for necklaces, rings, bracelets, and statement earrings), as well as several spots to hang smaller earrings. The bag is stylish, easy to carry and pack, and keeps jewelry secure and tarnish-free. I love my gold case, but it comes in several other colors as well.
Nylon Zip Bags ~ You've seen this bag on the blog before, and that's because we own quite a few of them and they are great for so many things—including travel! Luke brings several of these along on trips to carry various odds and ends.
Osprey Ultralight Toiletry Organizer ~ I still haven't found a single bag that can hold all of my toiletry items, but this compact case perfectly holds everything Luke needs in the toiletry department for a week or two away. The organizer contains several zip pockets and folds into a compact, easy-to-pack case. Available in orange, green, and black.
Maxpedition Travel Tray ~ This nifty tray folds flat and serves as a perfect landing space for keys, wallets, and other odds and ends in a hotel or other travel destination. We gifted this to Luke's brother, who's a pilot and spends a lot of time on the road.
YETI Hopper Two Portable Cooler ~ A small cooler is a must for road trips, and nobody does coolers better than YETI. This one is pricey, but it's waterproof and leakproof and keeps items cold for hours.
---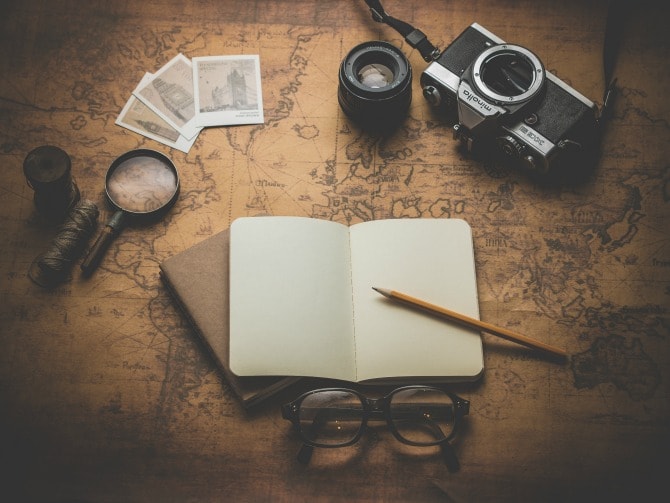 Do you do much traveling? What are the travel gear items you couldn't travel without? I'd especially love to know if you've found a LARGE toiletry case you'd recommend—I'm still in the market for one!