With summer winding down, nearly every parent in America is asking the same question: what are we doing for school this year? This decision that was once fairly straightforward for many families is suddenly loaded with concerns about health, the adequacy of distance learning, widespread misinformation, and a lack of communication from government and school officials. Faced with limited "good" options, many parents—even once-enthusiastic fans of public or private schools—are taking their kids' education into their own hands and choosing to homeschool their children in the coming school year.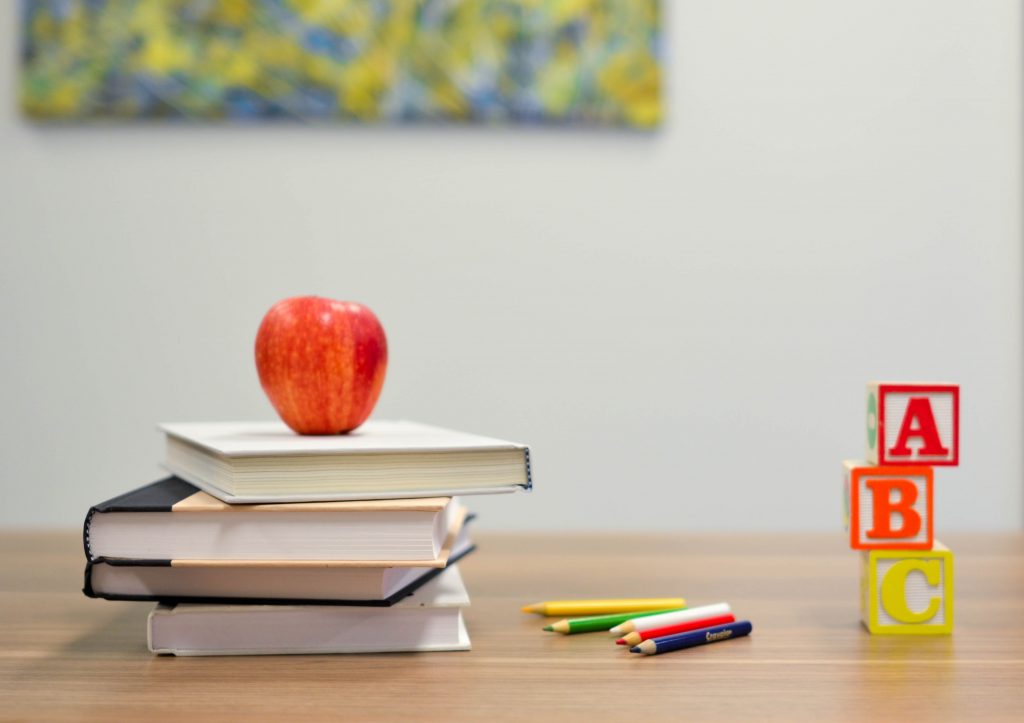 My heart goes out to the families who are making this difficult and highly stressful decision. I am relieved that this is one big COVID hurdle our family hasn't had to cross because for us, homeschooling has always been Plan A. In fact, Luke and I made a commitment to homeschooling more than a dozen years ago, before we were even married and when children were still a distant dream. Of course, we have always agreed that we would take schooling decisions one year and one child at a time, not ruling out the option for other educational methods (private, public, or other) if a different schooling format seemed in the best interest of our child(ren) at the time; but with my background as a teacher, and with both Luke and I having spent portions of our school years being homeschooled ourselves, homeschooling seemed like a natural fit for our family's academic, spiritual, and social values.
When the twins were born last September and I realized that they would be nearing toddlerhood just as Charleston was set to begin Kindergarten, I started to question our initial decision to homeschool. I worried I wouldn't have the time or energy to plan and execute his lessons with two budding toddlers underfoot, and I feared that Kali and Sully would make it too hard for me to chauffeur Charleston to various extracurricular activities (which I feel are truly essential for homeschooled kids who aren't getting to practice social skills at school). We began considering a local University-Model school (in which students attend classes two days per week and complete lessons at home the other three days), and we even completed the application process. But before pulling the trigger on Charleston's enrollment, we began to have second thoughts. We prayed about our decision and met with some mentors who helped us think through the pros and cons of our two options. Ultimately, we decided that we will begin this school year homeschooling Charleston, while remaining open to a different path in the future.
I rarely feel confident in my decisions, but in the months since finalizing our choice to homeschool Charleston, I have experienced an otherworldly peace—and even excitement—about this coming school year. This won't exactly be new territory for us, as we've already been doing a relaxed form of preK at home for the past year. But as of next Monday (the day I've chosen as our Start Date) we will officially be homeschooling a Kindergartener.
In making decisions about various homeschooling rhythms and methods, I've found it helpful to see how other families do school at home. I have a feeling I'm not alone in this, so today I thought I'd share our plans for those who are also interested in homeschooling or who are simply curious. Just a reminder that WE HAVE NOT STARTED YET, so I can't vouch for any of these ideas or resources. This is simply our game plan for Kindergarten, and we will adjust as needed as we continue through the school year.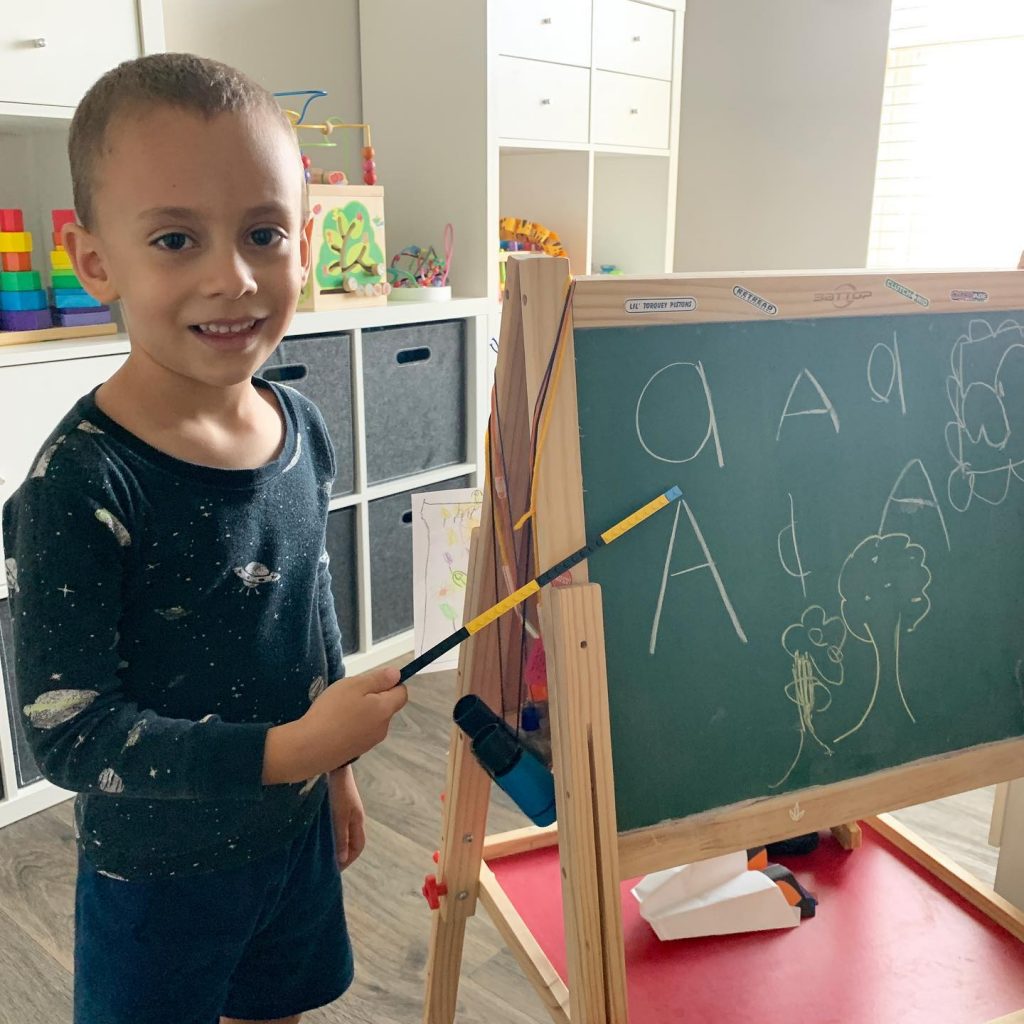 COVERING MY BASES:
In the state of Texas, if your child has never been enrolled in public school, there is no need to register or in any way contact the local school or the state government prior to homeschooling. You simply choose your curriculum and begin. The only requirements for homeschooling in Texas are:
+ The instruction must be bona fide.
+ The curriculum must be in visual form (e.g., books, workbooks, video monitor).
+ The curriculum must include the five basic subjects of reading, spelling, grammar, mathematics and good citizenship.
SCHEDULE:
One of the great benefits of homeschooling is its built-in flexibility, especially as it pertains to scheduling. My decision to make next Monday, August 24, our start date was mostly an arbitrary one. As the year unfolds, we will probably take off for the usual Thanksgiving, Christmas, and spring breaks, as well as various other days as needed, but nothing is set in stone. I plan to continue our school year until we feel ready for summer break or we finish all of our set curriculum for the year, whichever comes first.
OUTSIDE THE HOME:
To help with the socialization component, we've enrolled Charleston in two supplemental programs that cater to Christian homeschool families in our area. The first is a weekly PE program that teaches "every sport imaginable" from the ground up. The second is a weekly all-day enrichment program in which Charleston and a small group of other Kindergarteners will receive lessons in science, Spanish, multicultural art, and music.
CURRICULUM:
There are about as many homeschool models as there are homeschool families, and I recognize the value in nearly every one of them. In the future I'd love to pursue something a little less traditional (possibly Classical Conversations or the Charlotte Mason method), but this year I'm making life easier for myself and staying in my personal comfort zone by taking a school-at-home approach. (I bought this planner to keep track of our lessons plans.) We will begin each school day with prayer, the pledge of allegiance, and a calendar routine, then we'll dive into our subjects using the following curriculum:
Spelling—All About Spelling Level 1
Penmanship—Handwriting Without Tears: Letters and Numbers
Reading—Teach Your Child to Read in 100 Easy Lessons
Literature—No formal curriculum, just a lot of read-alouds (picture and chapter books) accompanied by written and/or oral book reports and various other book-related activities. In addition to our more organic book selections, we will be deep-diving one book each week that will serve as a launching point for these activities.
Writing—No formal curriculum, but Charleston will be writing his own stories (with help) and will continue to write in his personal journal every day.
Math—Singapore Math (based on his performance on the placement test, we will be using the Primary Grade 1 curriculum)
Science—This is covered in Charleston's weekly enrichment program. We will also be following Charleston's interests to study aspects of science (such as space, animals, or anatomy) and will conduct experiments related to things he is curious about, and we will be incorporating his monthly Little Passports activities into our school days as well.
History/Citizenship—No formal curriculum. I will be utilizing picture books, daily object lessons, and possibly some online videos to teach these subjects.
Bible—No formal curriculum. Charleston will be memorizing a new verse each month, and we will continue reading daily from one of our Children's Bibles.
PE—Charleston will get PE through his weekly PE program. Of course we will continue to participate in daily activities such as bicycle and scooter rides, walks, and home workout videos. We may enroll Charleston in an additional sport (gymnastics, soccer, or martial arts) in the spring.
Art/Music/Spanish—These are all covered in Charleston's enrichment program, but we will also incorporate these subjects into our home lessons wherever possible. We hope to enroll Charleston in piano lessons soon. Additionally, we will be doing one fun activity each day that taps into one or more of these subjects.
Of course, a majority of a child's education happens outside the "classroom", especially at the Kindergarten level. My goal is to dedicate no more than two or three hours to official school work on the three days per week that Charleston does not attend his PE or enrichment classes. The rest of our time will continue to look a lot like it does now: playing games, going on outings, doing crafts, playing with STEAM toys, doing art lessons from here, learning life skills, occasionally spending time with educational apps such as Khan Academy Kids, Scholastic Books, and The YouVersion Bible App for Kids, and utilizing resources from this website for supplementation, plus plenty of time for independent free play both indoors and outside.
---
As a former public school teacher and a Type A personality, my tendency is to overthink this whole homeschooling business. But the biggest piece of advice I've received from various homeschooling friends is to TAKE IT EASY and not try to do too much. They assure me that Charleston will be receiving a good education from me, regardless of how relaxed or formal our lessons are, or how much time we dedicate to school each day. My two highest priorities for him this year are to 1) cultivate a love of learning (and especially a love of reading) and 2) nurture his relationship with Christ. I believe that with these two goals guiding our daily school time AND after-school interactions, we will have a successful year of Kindergarten at home.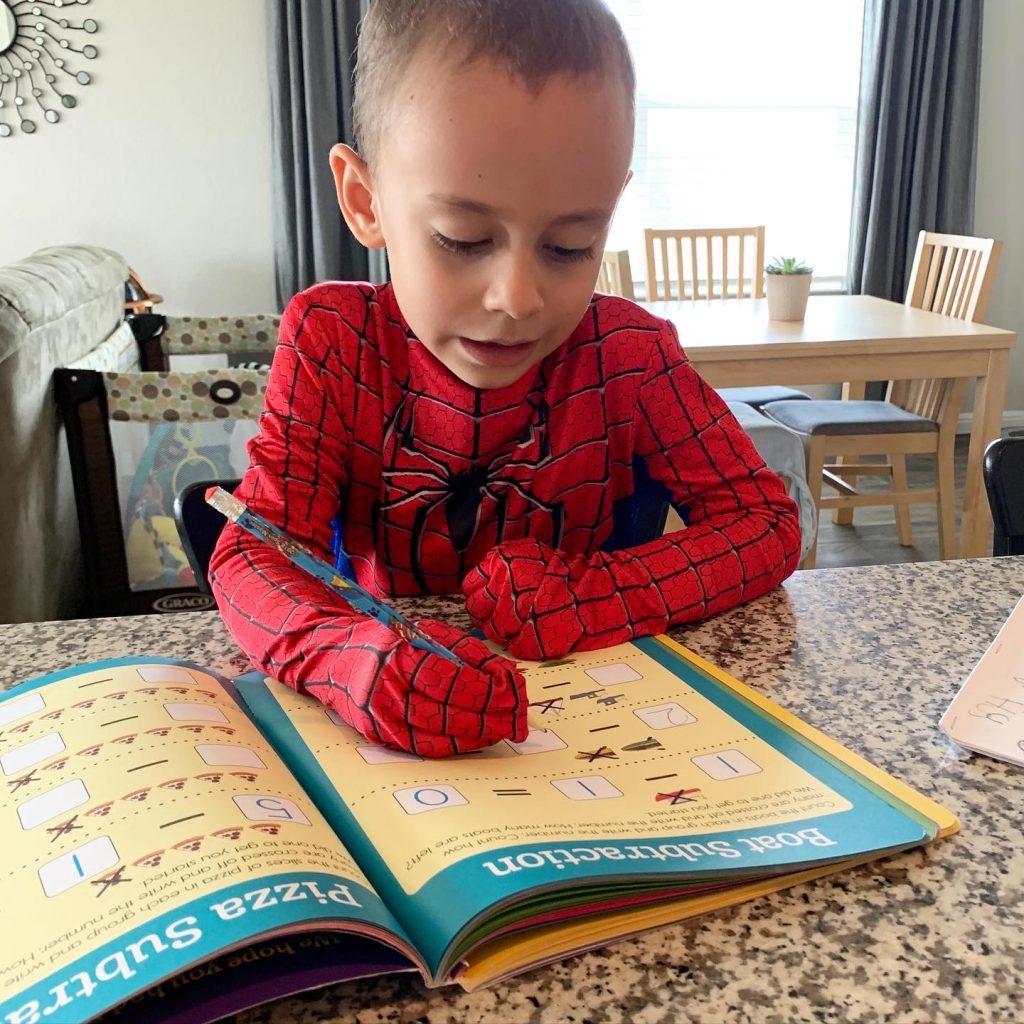 If you are a long-time homeschooler or are jumping into homeschool for the first time this year, I would LOVE to hear your experiences! And if you have any questions for me (now, or as the school year progresses) please don't hesitate to ask!