At the start of the year I set a couple of reading goals: one was to make my way through my personal list of must-reads for 2015, and the other was to read at least one fiction and one non-fiction book per month. This summer I've only crossed one title off my 2015 reading list, but I have managed to exceed my two-book-per-month goal. Here's a look at the books that have been on my bookshelf lately. (In addition to the books below, I also read Making Happy, reviewed here, and Simply Tuesday, which I'll be reviewing next week!)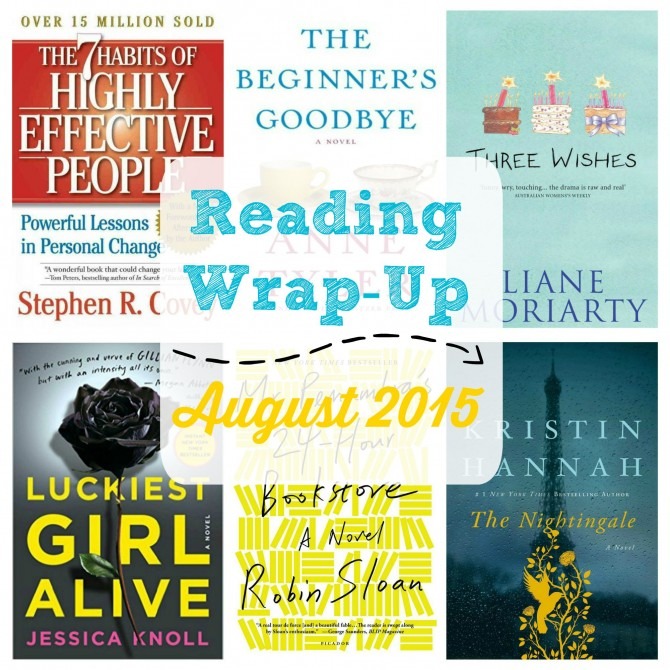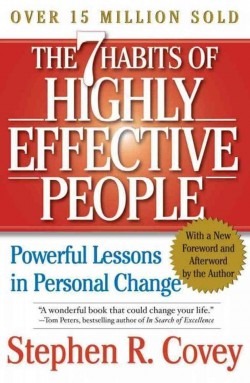 The 7 Habits of Highly Effective People, by Stephen R. Covey:  I actually finished this book months ago, but never wrote a review of it. I think I was overwhelmed by its significance and wanted to write something that would do the book justice, but that never happened, so here are just a few thoughts. . . . Stephen Covey begins with the premise that in order to change our circumstances we must first change ourselves. He argues that character is the foundation for true success and that from the Character Ethic stem habits and principles that lead to effective living. The first three habits (Be Proactive, Begin With the End in Mind, and Put First Things First) help us move from dependence to independence, and the next three habits (Think Win Win, Seek First to Understand, and Synergize) transition us toward interdependence. The final habit (Sharpen the Saw) is that of continuous improvement in both the personal and interpersonal spheres of influence.
Though often categorized as a business book, the 7 habits are relevant to many aspects of life, and they have excellent applications for parenting. This book contains so much incredible content and I would love to work through the habits individually, focusing on developing each havit in my own life. This is the type of book that I could read time and again and always glean something new. My Rating: 5 stars.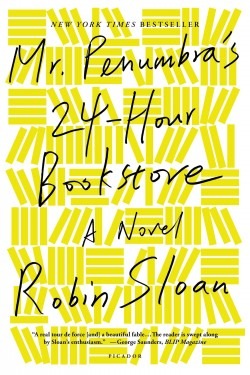 Mr. Penumbra's 24-Hour Bookstore: A Novel, by Robin Sloan: Clay Jannon is a San Francisco web designer, forced by the recession to seek temporary work as the night clerk at a quirky, hole-in-the-wall book store filled with eccentric patrons and obscure tomes. Jannon's world is turned upside down when his job unexpectedly propels him and his tech-savvy friends into the mysterious world of secret societies and literary intrigue. The magic of Harry Potter meets the thrill of The DaVinci Code in this fun and fast-paced novel. As a bibliophile married to a techie, I was destined to love this adventurous and computer-centric homage to the world of reading. My Rating: 4 stars.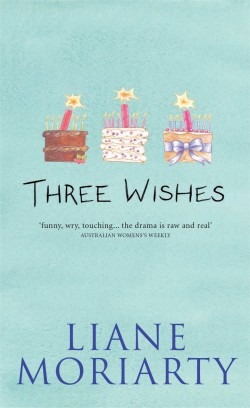 Three Wishes, by Liane Moriarty: Liane Moriarty is quickly becoming one of my favorite authors. Three Wishes features her trademark style: smart chick lit with subtly dark undertones, quirky humor, and a healthy dose of satire. The story, told from various view points, follows the vastly dissimilar lives of triplets Lyn, Cat and Gemma in the drama-filled year leading up to their 34th birthday. Some random high points of the novel—for me, at least—were the cameo appearance of the 7 Habits book, the heartbreakingly accurate depiction of a woman's struggle with infertility (obviously written from personal experience), and a prominent character sporting the name "Charlie" (which shows up quite often in fictional works, but still excites me every time I encounter it because I don't know any Charlie's in real life, besides my own little guy). I was impressed with the novel's rich character development but a bit underwhelmed by the rather disjointed storylines and lack of resolution. Still, a fun read. My Rating: 3.5 stars.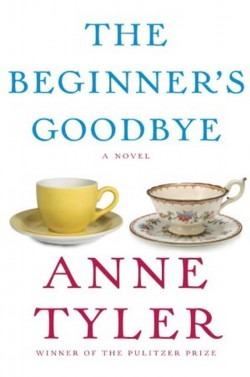 The Beginner's Goodbye: A Novel, by Anne Tyler: This simple but poignant novel tells the story of Aaron, a physically handicapped thirty-something, in the months following his wife Dorothy's unexpected death. As Aaron processes his grief, he begins to receive visits from his deceased wife, and together they come to terms with the shortcomings and unresolved conflicts of their unremarkable marriage. Despite its straightforward plot and unlikable characters, The Beginner's Goodbye offers an insightful and thought-provoking portrayal of marriage, loss, and regret. Many reviewers took issue with the novel's brevity, but I don't know that the prosaic storyline could have held my interest for much longer: I appreciated the book's themes but feel it would have worked better as a short story. My Rating: 3.5 stars.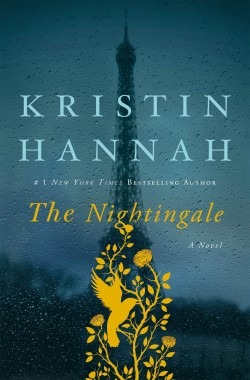 The Nightingale, by Kristin Hannah: Vianne and Isabelle are sisters living in Nazi-occupied France during World War II. The sisters' lives and personalities could not be more different, but both women demonstrate heroism amidst unthinkable circumstances as they undermine Nazi forces in their own unique ways. Nightingale's characters are well-crafted and its story is decently told, but I have to admit that I am a bit baffled by the abundant reviews praising the novel for its originality. Perhaps the numerous World War II novels I've read in the past have left me a bit jaded, but I couldn't find anything in this book that sets it apart from other works of this genre. Nightingale is a departure from Hannah's previous bestsellers, and while the novel showcases her versatility as  I writer, I personally will stick to reading her contemporary fiction in the future. My Rating: 3.5 stars.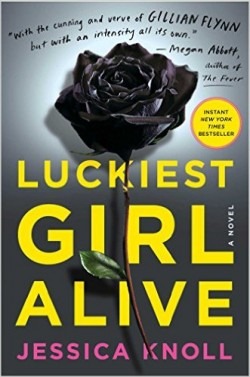 Luckiest Girl Alive, by Jessica Knoll: Though touted as "The Next Gone Girl," Luckiest Girl Alive more closely resembles a sinister version of Mean Girls, with a generous dash of Devil Wears Prada thrown in. The book's narrator is TifAni FaNelli, an unabashed knock-off of Gone Girl's Amy Dunne. Ani leads an idyllic life, complete with the perfect body, glamorous job, and patrician fiancé, but no amount of dieting or social climbing can wipe her memory or her reputation clean of her traumatic past. With its unexpected twists and intriguing social commentaries, I won't deny the novel's readability. But the writing feels forced, with characters who are as lifeless as the fizzling plot. I'm tempted to simply count Luckiest Girl as yet another casualty of my high expectations, but its casual and one-dimensional treatment of disordered eating is one flaw that is hard to overlook, knocking this book down from what otherwise might have been a 3.5-star rating. My Rating: 2.5 stars.
I'm linking up with Modern Mrs. Darcy, where a community of bloggers is sharing quickie reviews of what we've been reading lately. Check out her site for more reading inspiration!