I absolutely love compiling these seasonal round-up posts. There are endless clever holiday ideas out there, and I have so much fun rounding them up to share with you here. The seasonal ideas are particularly abundant at Christmastime, so this holiday I had to extend my "Seasonal Seven" to include even more awesome seasonal sightings. I hope you enjoy these December Delights as much as I have!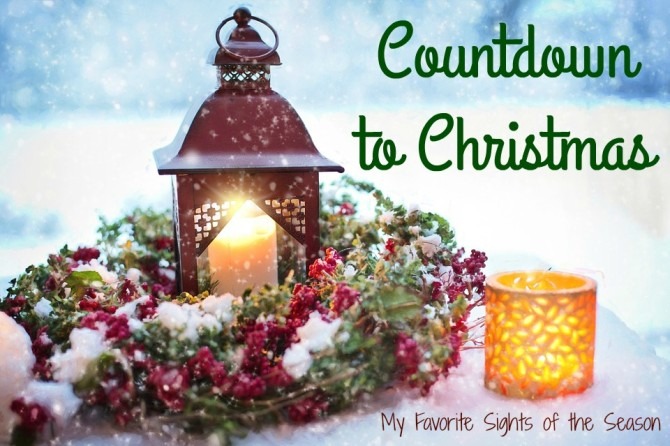 10 Holiday Design Stars to Inspire As You Deck the Halls
Because we all want to be home for the holidays, and a home that's decked out for Christmas is just that much better.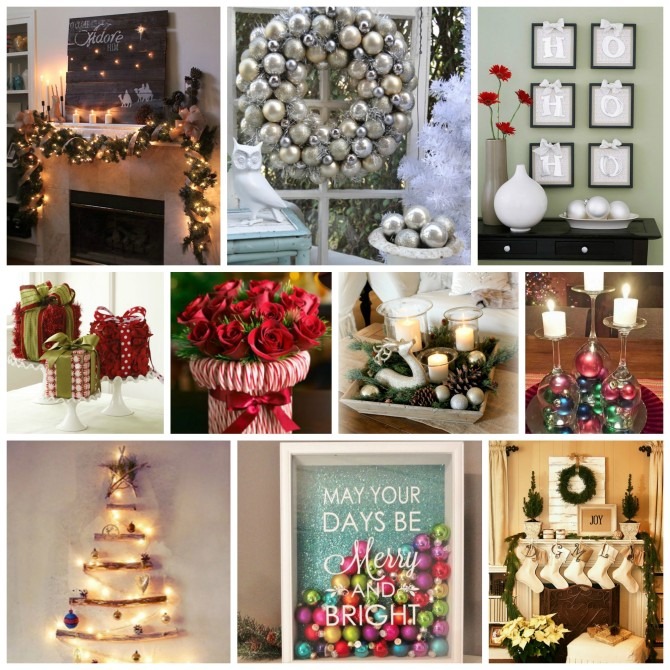 Come Let Us Adore Him Mantle // Metallic Ornament Wreath // Framed Ho Ho Ho // Package Center Piece // Candy Cane Centerpiece // Rustic Candle Centerpiece // Simple Ornament Centerpiece // Rustic Wall-Mounted Christmas Tree // Ornamental Shadow Box // White Joy Mantle
9 Awesome Advent Calendars to Make Next Year
Because it's too late to start a new advent calendar for this Christmas, but these ideas are so great that you'll want to keep them in mind as you prepare for Christmas of 2016.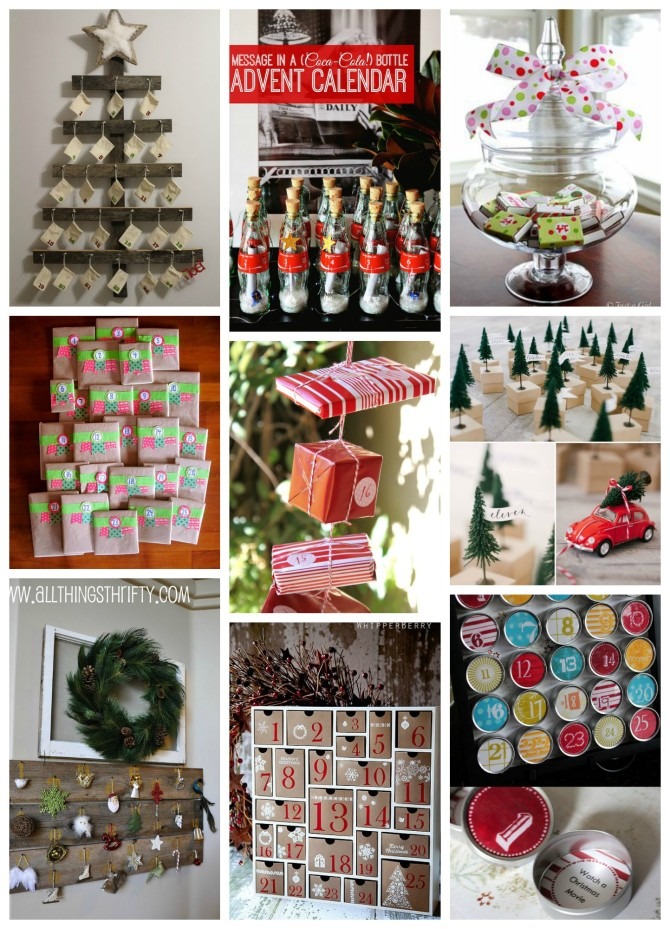 Wall-Mounted Advent Calendar // Message in a Bottle Advent Calendar // Christmas Advent Jar // Christmas Activity Countdown // Christmas Present Advent Calendar // Mini Tree Advent Calendar // Wreath & Ornament Countdown // Silhouette Advent Calendar // Magnetic Advent Calendar 
8 Christmas Movies to Watch This Season
Because everyone has their list of favorite holiday movies—those movies that must be watched at some point during the Christmas season—and these are mine. (How many of them are on your must-see movie list?)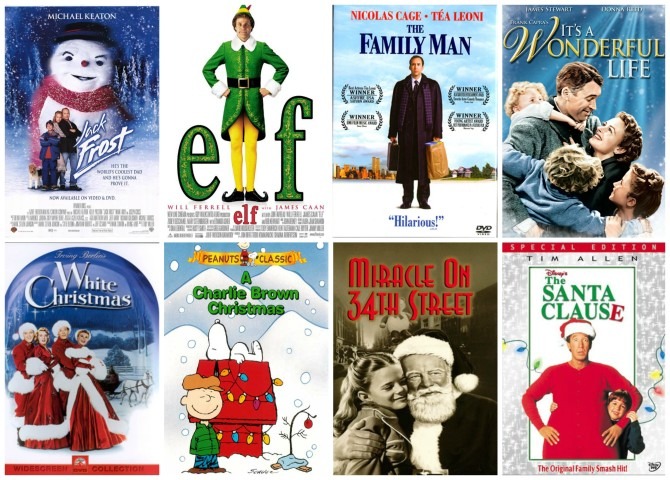 Jack Frost // Elf // The Family Man // It's a Wonderful Life // White Christmas // A Charlie Brown Christmas // Miracle on 34th Street // The Santa Clause
7 Beloved Christmas Stories to Read as a Family
Because reading together as a family is always a good idea, and it's even more fun when the story is Christmas-themed, the beverage of choice is steaming cups of hot cocoa, and the fireplace is crackling in the background.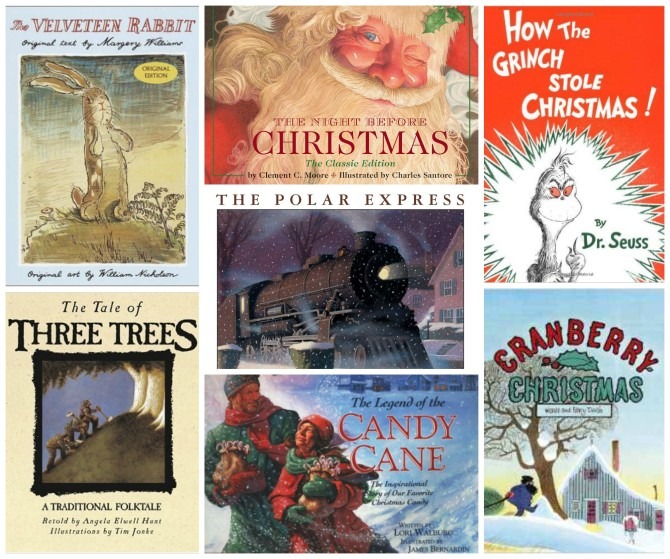 The Velveteen Rabbit // The Night Before Christmas // How the Grinch Stole Christmas // Cranberry Christmas // The Legend of the Candy Cane // The Tale of Three Trees // The Polar Express
6 Festive Treats to Bring to Your Cookie Exchange
Because this is the year you plan to win the prize for Cutest Cookie Contribution.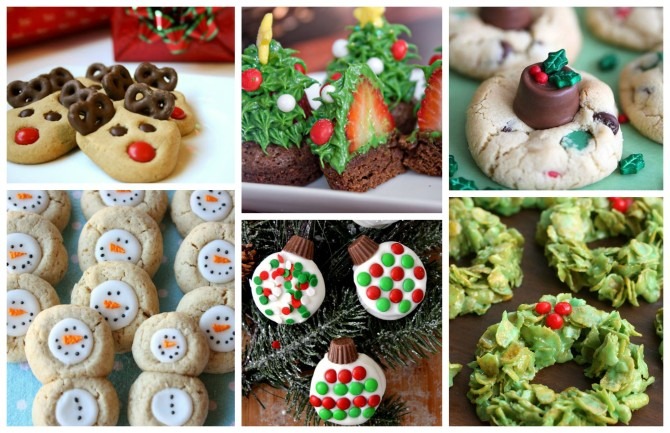 Peanut Butter Reindeer // Strawberry Christmas Tree Brownie Bites // Rolo Stuffed Double Chocolate Chip Cookies // Thumbprint Snowman Cookies // Oreo Ornaments // Christmas Cornflake Wreaths
5 Holiday Crafts to Make With Your Kids
Because nothing says "Christmas" like glitter and craft sticks!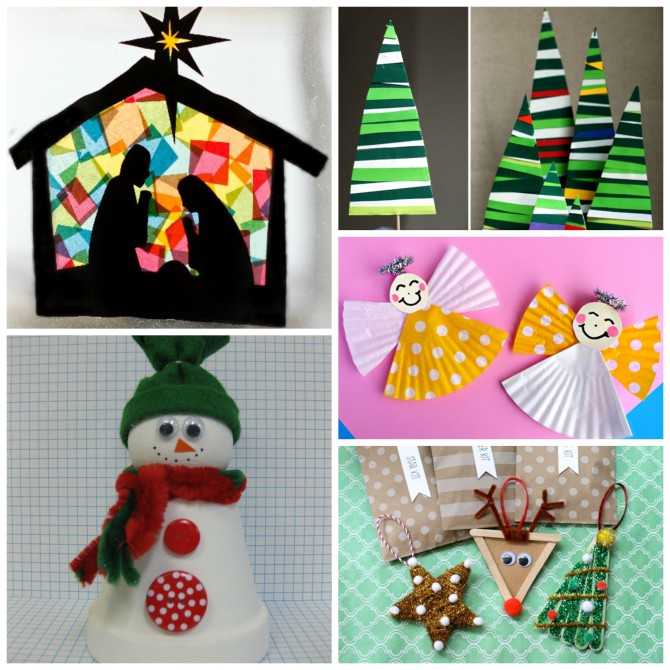 Stained Glass Nativity // Fir Tree from Colored Ribbons // Cupcake Liner Angels // DIY Ornaments // Flower Pot Snowman
4 Creative Gifts to Give to Your Neighbors
Because great neighbors deserve gifts that are fun but don't break your budget, and because you want to change things up from the cookie plates you give every year.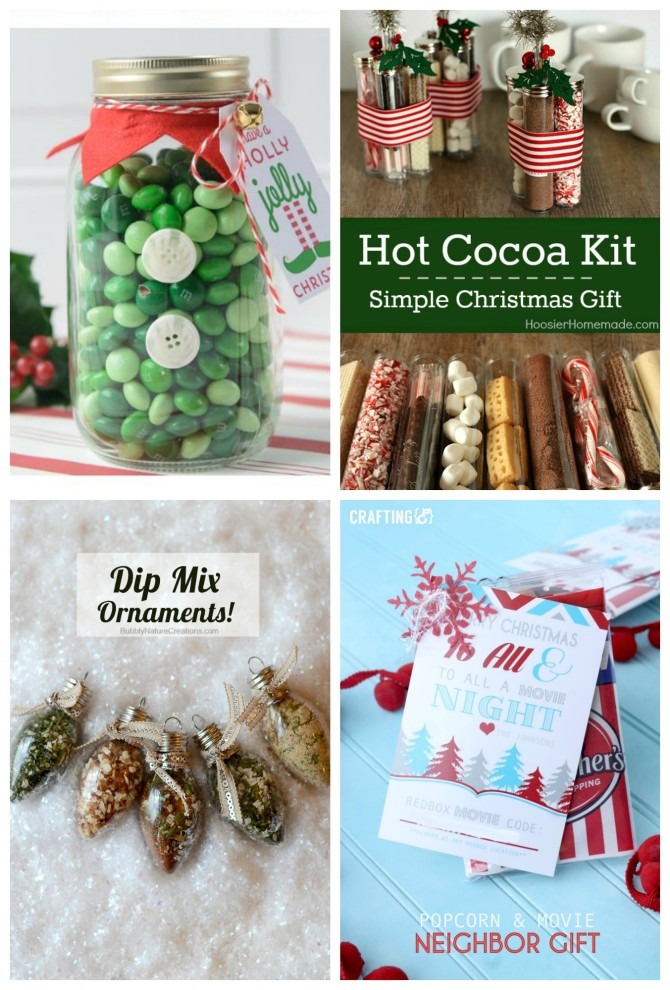 Elf Mason Jar // Hot Cocoa Kit // Redbox Movie Night // Dip Mix Ornaments
3 Terrifically Tacky Christmas Sweaters to Wear to Your Family Reunion
Because that baby sweater is just too cute to pass up, and this is the one time of year when it's socially acceptable for Mom and Dad can join in on the cuteness.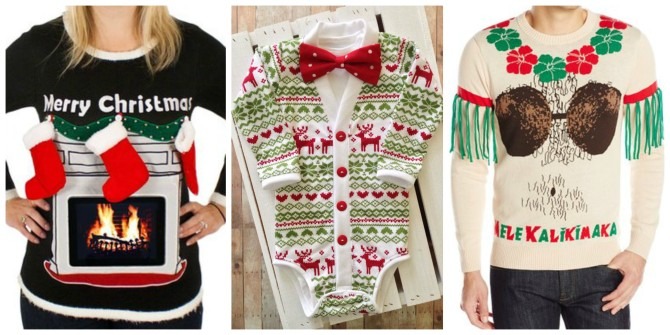 Women's Lighted Fireplace Sweater // Christmas Baby Preppy Cardigan and Bow Tie // Men's Mele Kalikimaka Sweater
2 Unique Nativity Sets to Add to Your Collection
Because a Nativity set is a beautiful and meaningful part of a holiday home, and it could be fun to incorporate one that is a bit unexpected.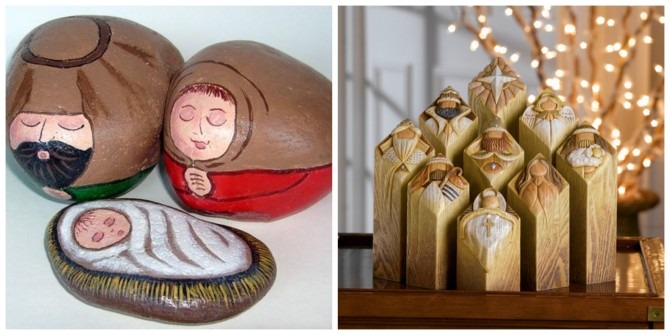 He is My Rock Painted Nativity // Pillars of Heaven Nativity Set (with Bible Verse Inscriptions)
1 Tradition to Start This Year
Because this is our own first Christmas as a family of three, and we're excited to begin some new holiday traditions.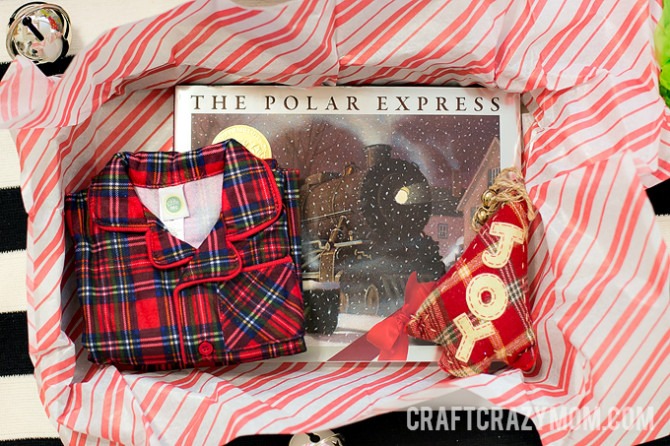 Christmas Eve Jammies and a Book  
Since we spend Christmas Eve with extended family, we'll be giving Charlie his Christmas jammies and new Christmas book on Christmas Eve Eve. . . I hope this will be one of many Christmas traditions that our family will look forward to for years to come.