This month has been an absolute whirlwind of activities and celebrations. While we've had lots of fun, it has been hard not to feel like I'm hanging on for dear life just to stay afloat amidst the Christmas chaos. I'm doing my best to practice self care and to stay focused on the message of the season. I have so many wonderful gifts to be grateful for in this season, and I want to be present to enjoy them.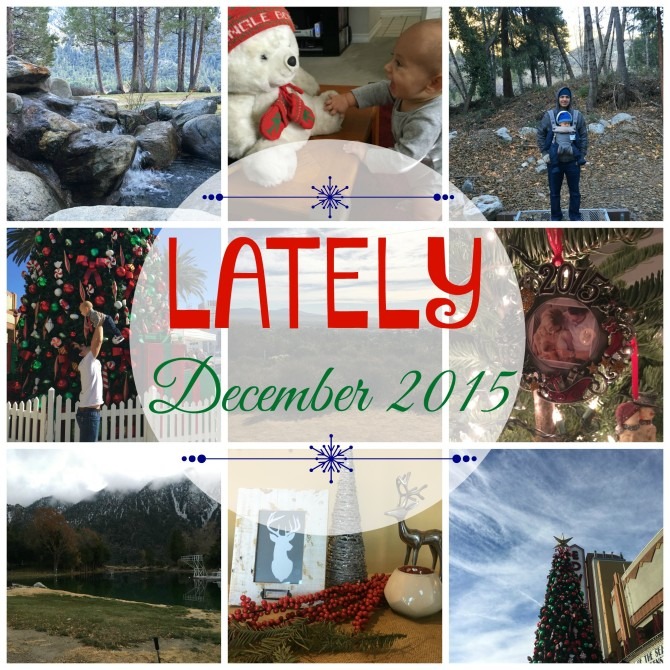 Reading Lately . . .
There hasn't been much time for physical books lately, but I'm slowly working my way through Pray, Write, Grow: Cultivating Prayer and Writing Together. I love the book's approach to integrating our writing and our prayer life and I've already started implementing some of the practices suggested in the book. As a family, we are enjoying the daily Advent Readings from Unwrapping the Greatest Gift: A Family Celebration of Christmas. It's a gorgeous book—in both appearance and content—and though it's too advanced for Charlie (and will be for a few years) I look forward to the daily selections and am so glad that we are commemorating Advent as a family.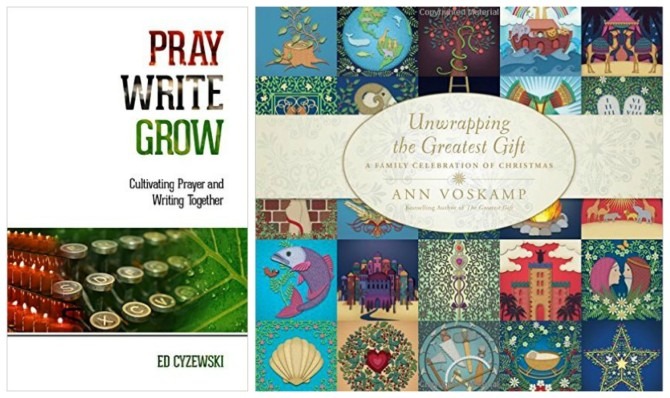 Audiobooks have been much more in line with my reading style lately. I laughed my way through the latest from Mindy Kaling and got into the Christmas spirit with two novellas from one of my favorite Christian authors (which, despite their festive titles, were disappointingly lacking in all things Christmasy). I reread The Nightingale for my book club and had a much higher opinion of the book than the first time I read it. I am currently listening to the latest Cormoran Strike novel and am enjoying it much less than the previous two books in the series; I'm hoping that it picks up? I'll be sharing more complete thoughts on these books in my next Quick Lit Reading Wrap Up.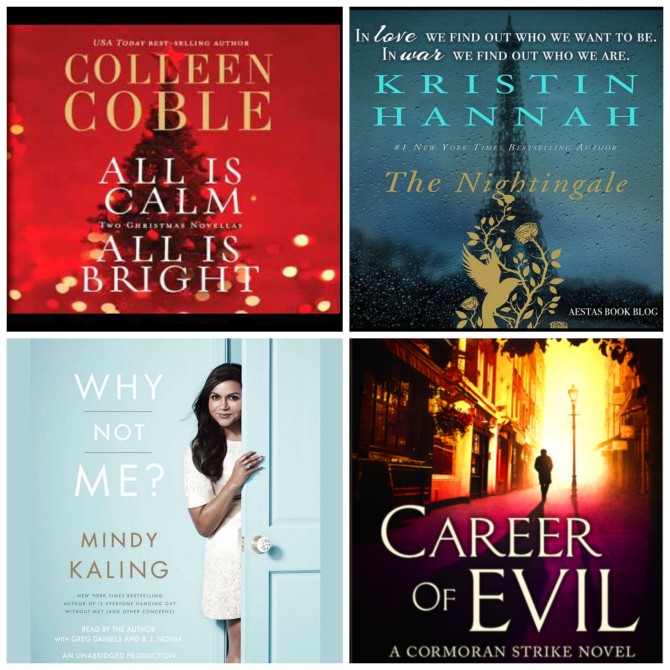 What I've Been Watching. . .
Girl Meets World, Season 1:  I didn't watch Boy Meets World when it was on the air, but Luke introduced me to the classic show when we were dating, and it quickly became one of my favorites. We were both ecstatic when we learned that Disney was bringing back Corey and Topanga in this updated spin-off, and despite less-than-stellar reviews, we've eagerly awaited its Netflix debut. Though not as good as the original series, I thoroughly enjoyed the first season of this show. The actors and writers did an excellent job of keeping the show feeling current while also preserving the heart of the original series and its characters. I loved seeing Corey and Topanga as parents—they are older and more mature, but still spunky and hilarious. I found the youngest son and his friend Ava to be annoying and unbelievable, but I quickly fell in love with the two preteen protagonists (Corey and Topanga's daughter, Riley, and her best friend Maya), and I was excited about the guest appearances from other characters of the original show. I doubt Girl Meets World will ever completely live up to the standard set by its predecessor, but it succeeds at being a highly watchable and entertaining series suitable for the whole family. My Rating: 4 stars.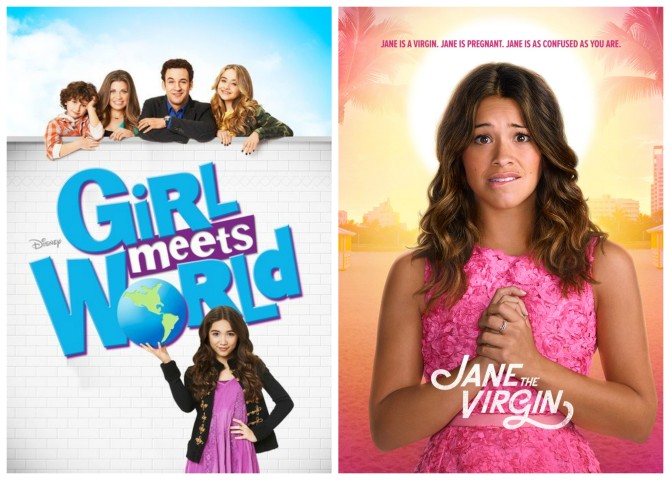 Jane the Virgin: I had been steering clear of this show due to the somewhat off-putting title. But we were between series and looking for something funny to watch, so when my sister-in-law told me that this was her favorite show, we decided to give it a try. We're about halfway through the first season and I'm enjoying the telenovela-inspired story of a virgin who is (accidentally) artificially inseminated with her boss's baby. In true telenovela fashion, the plotlines are absolutely ridiculous, but totally hilarious. Jane the Virgin is much sweeter and much less raunchy than anticipated and I'm looking forward to continuing the series.
A Charlie Brown Thanksgiving: In keeping with our new tradition of watching all of the Charlie Brown holiday specials (and thereby giving our own little Charlie maximum exposure to his namesake), we incorporated the movie into our Thanksgiving celebration at my parents' house. Unlike the Halloween Special (which I saw for the first time this year), I had previously seen this short film, but it had been years and years since I last watched it and I hardly remembered the details. I enjoyed the episode's sweet themes of gratitude and friendship and found it so much more endearing than the Halloween episode. I will happily make watching this movie an annual tradition. My Rating: 4 stars.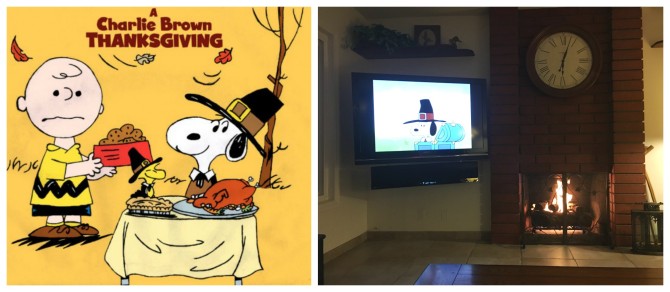 I haven't watched any new movies in the past month, but we've been doing our best to check off all eight of my must-see Christmas movies. Even though I watch them every year, they never seem to get old!
In My Ears. . .
One of Luke's and my favorite Christmas traditions is that we each add a new Christmas album to our collection every year on Black Friday. My pick for this year was the Pentatonix Christmas album. As a show choir alumna, I've always loved acapella music and am excited that it is currently so in vogue. That's Christmas to Me brings the group's incredible sound to a combination of classic songs and modern favorites. This is definitely a great addition to our Christmas music collection.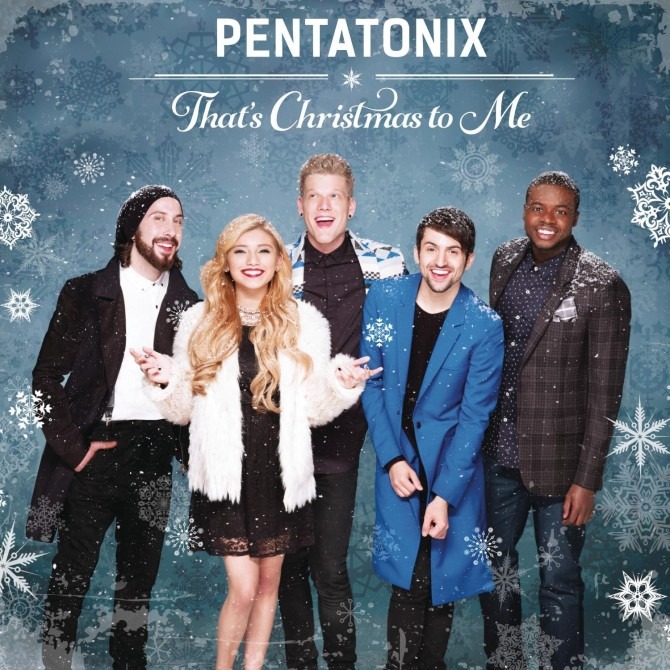 On My Heart. . .
My Dad is actively involved with prison ministry, and for the past few years I've joined him in volunteering for the annual Christmas Pageant held at our county's Juvenile Hall. The evening is simple: during the two hours our group spends with the youth, we give a brief presentation of the Gospel, serve the boys a junk food feast, help them make Christmas cards for their families, and spend time talking to them about Jesus. Every year I'm struck by the receptiveness of these broken teens to our hospitality and the message of God's love. This was my first time attending the event since becoming a parent, and I definitely viewed these troubled young souls through a different lens—more than ever before, I saw them as beloved children of God who have followed down a wrong path, but who are nevertheless cherished by God and worthy of His grace. At this year's pageant I connected with two young men in particular, and their stories are heavy on my heart. I may never know what happens to them in this life, but I will continue to pray that God does a miraculous work in each of them.
App That's Saving My Christmas Shopping . . .
Santa's Bag Christmas Gift List: This FREE app has been a total game changer in how I'm organizing my Christmas shopping this year. The app allows you to record gift ideas, set budgets, and track gifts as they are purchased, ordered, and wrapped. In the past I've used Evernote to track my Christmas shopping and wrapping, but this app is so much easier to manage than my previous system of keeping multiple lists.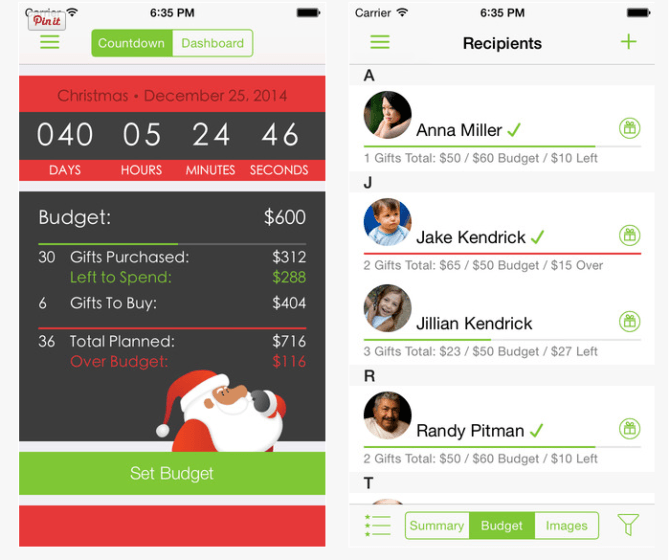 What I'm Enjoying. . .
A Treat Yo' Self Evening of Pampering: We have a foot massage spa near our house that advertises hour-long massages for just $25. I walk by the spa almost daily, and last week I decided to treat myself to a bit of pampering. It was definitely one of my better decisions! The "foot massage" turned out to include a whole-body massage that rivaled my other (significantly more expensive) spa experiences. It was exactly what I needed to ease the stress of the season.
Taking Steps Toward Minimalism: When Luke and I got married, we received a hand-me-down dining table from his aunt. While it met our needs in the moment, the massive table (and its eight chairs) occupied too much space in our current home. When rearranging furniture to accommodate our Christmas tree, we decided to sell the table and downsize to something smaller. We settled on a bistro-style table that we found on Amazon. We plan to eventually get something a bit bigger—just not quite SO big as our last table—but right now it's the perfect fit for our tiny kitchen and our little family. I'm appreciating the extra open space in our dining area, and I feel relieved to have let go of one more item that no longer sparked joy.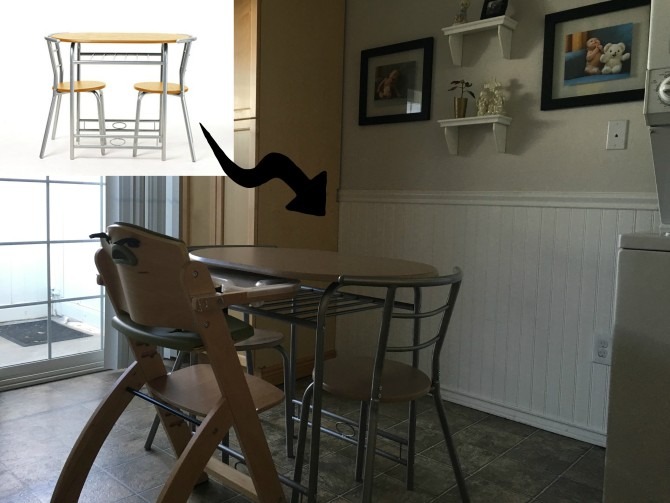 Traditions I'm Cherishing. . .
Building our Ornament Collection: Every Christmas, Luke and I purchase a new ornament to hang on our tree. This is our eighth Christmas together, and it's so fun to see our little collection growing. We try to select an ornament that commemorates a significant event or memory for the year, so of course our 2015 ornament represents the latest addition to our family.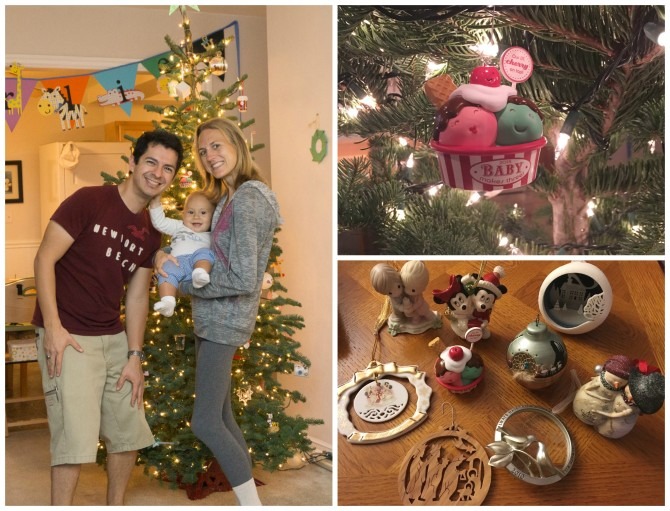 Our Advent Calendar: In correlation with the Advent readings we've been doing with Charlie, we've been using this Melissa and Doug Advent to count down to Christmas. I love its simplicity, and we've had fun helping Charlie pick out a daily ornament to add to the tree. It's not as elaborate or creative as some of the incredible Advent calendars I've seen around the web, but it works great for our family.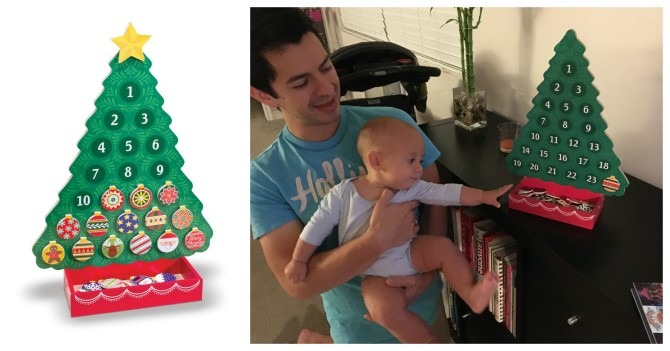 What I'm Planning. . .
Charlie's First Birthday Party! I can hardly wrap my brain around the fact that Charlie will be turning one in just a few weeks. We're throwing a Charlie Brown party to commemorate the big event, and I've been pinning party ideas for months. It's time for me to finally get to work on making the party a reality. With The Peanuts Movie in theaters, there is no shortage of Charlie Brown-themed party decor in the stores, which is making my job a lot easier.
What I'm Excited About. . .
Sending Out Christmas Cards: Every year, Luke and I talk about mailing out Christmas cards, and this is the year that it's finally happening! We had a photo session with the same awesome photographer/friend who shot Charlie's newborn pictures, and I'm thrilled with how the pictures and the cards have turned out!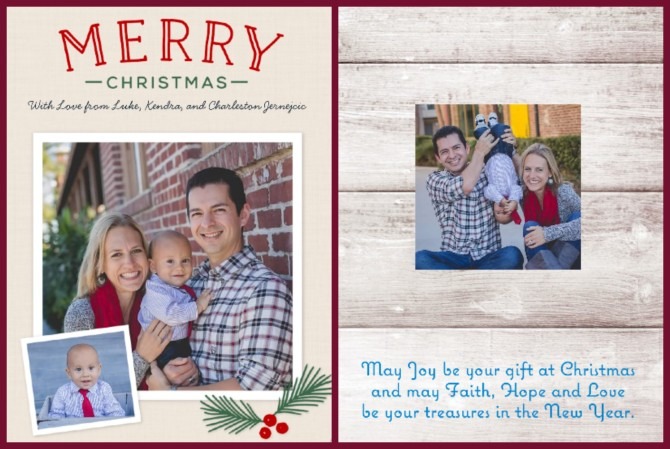 I hope you are having a splendid December and are getting excited about the BIG DAY later this week! And as always, head over to Leigh Kramer's site where I'm linking up to share what we've been into this month.