Hi friends! I'm popping on here for an unscheduled Tuesday post to share some exciting news with you! I know what you may be thinking after seeing that post title and no, I'm not pregnant, but I am one of the newest contributors to Austin Moms Blog, an online community for moms living in and around Austin. I'm a longtime reader of Austin Moms Blog and am so honored to be part of their 2019 writing team!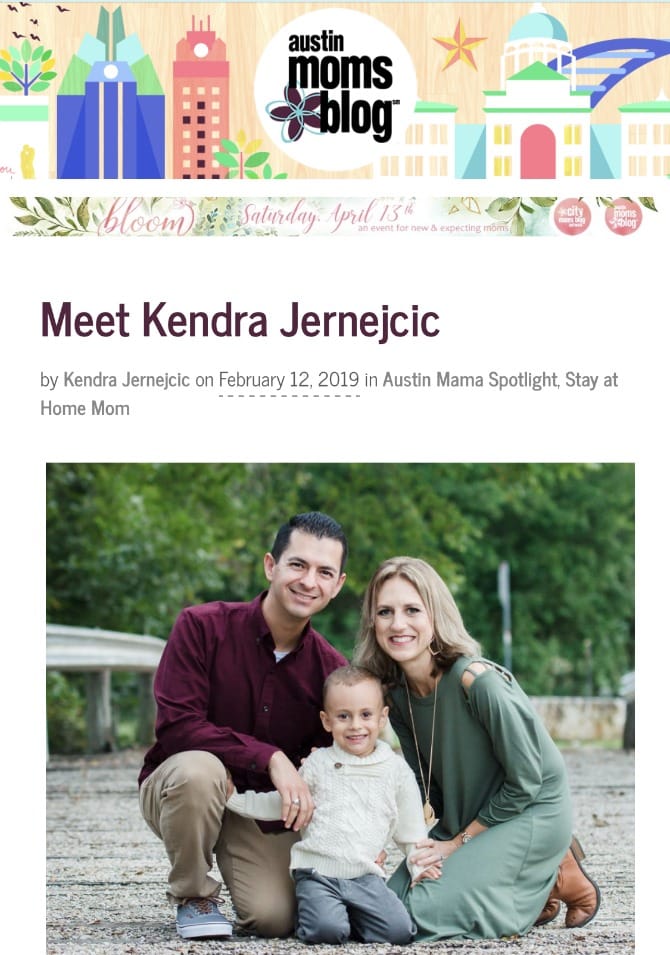 I'll be writing for AMB twice per month and will do my best to share links to those posts with all of you here on my personal blog. My first AMB post is live today, with an introduction by yours truly. You can head right here to read about me and my journey to becoming a wife, mom, and honorary Texan.
If you found my site today through Austin Moms Blog, I'm so glad that you are here. I hope you'll stick around for a while to see what I'm all about! I believe that God has given each of us a unique story worth sharing, and I love sharing mine honestly and vulnerably here on my personal blog.
New here and not sure where to begin? This post about faith and infertility is a great place to start. If you're looking to go deeper, you can read about my biggest highs, lows, and takeaways from 2018 right here. Or if you're in need of some great book recommendations, check out my roundup of favorite books from the 200 titles that I read last year.
If you like what you see, feel free to subscribe to my newsletter to have posts delivered directly to your inbox!
To all of my longtime, loyal readers: thanks so much for your continued support. For reading, commenting, and letting me know how my words have touched you—YOU have made it possible for me to remain consistent with my writing for the past 5 years, and given me the courage to pursue writing for bigger platforms as well. THANK YOU, from the bottom of my heart!
Oh, and for those who may be wondering, nothing will be changing with my personal blog. I'll continue posting regularly here, too! 😉